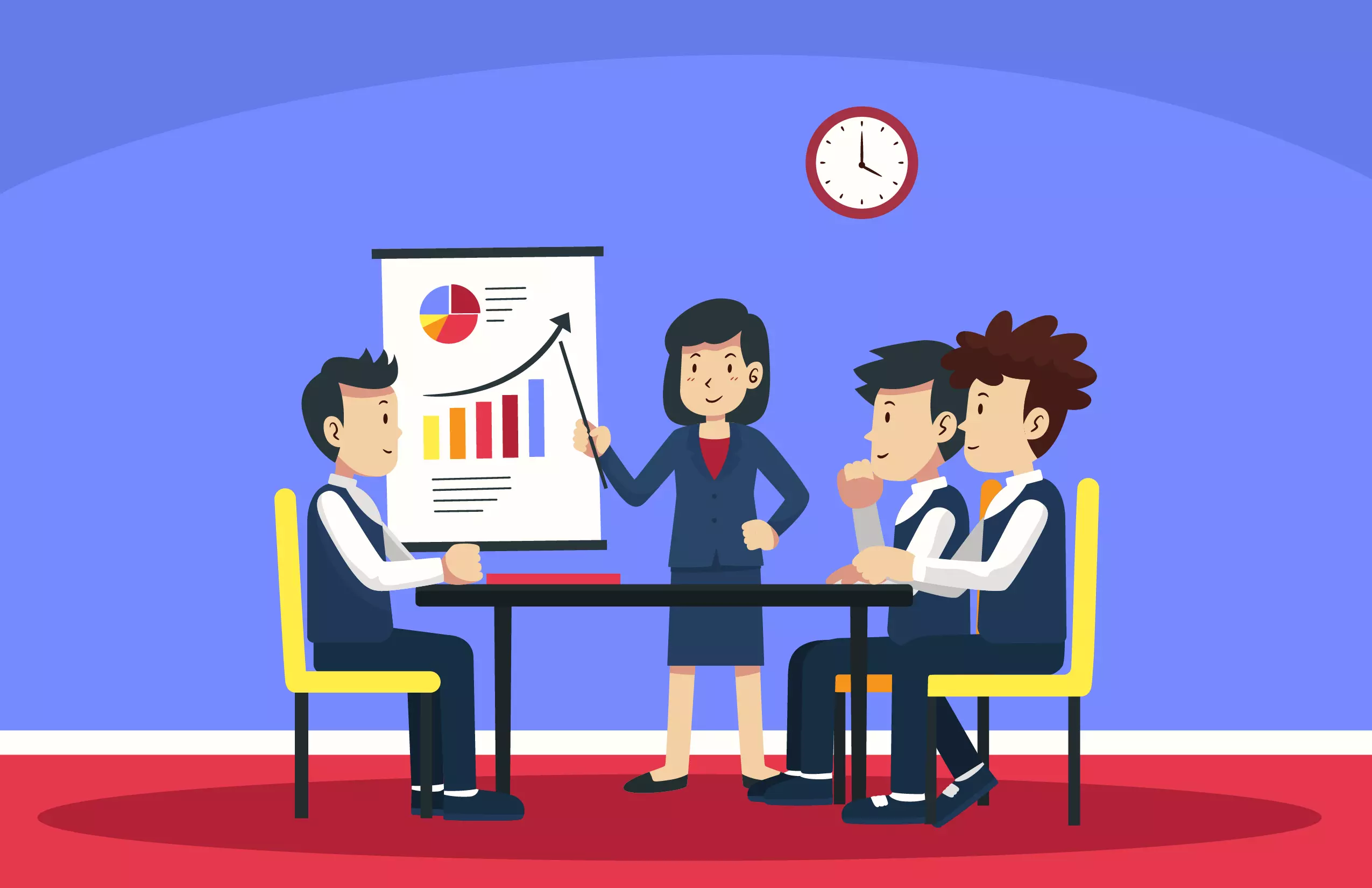 7 Best Advanced Sales Training Program To Upgrade Your Sales Career
You shouldn't depend solely on inherent skill to propel you to the top, whether you're currently rising the corporate scale as a sales leader or you're just beginning to pursue your sales career path with the goal of landing a higher-ranking position. While it's possible that your natural ability to connect and engage with prospects and effectively turn them into clients is what has propelled your sales career up to this point in time, preparing for a managerial or leadership role necessitates learning new skills and getting more experience.
You can learn essential novel skills which will make you a more efficient and vibrant salesperson through advanced sales training programs. Whether you're prepared to dedicate yourself to a rigorous in-person training program or you choose to continue improving at your own speed through an online brief course or workshop. There are numerous advanced sales training programs available, suitable for all levels of experience.
Here, we've compiled our top choices for the seven best-advanced sales training courses to help you excel in your sales career.
What Is A Sales Training Program?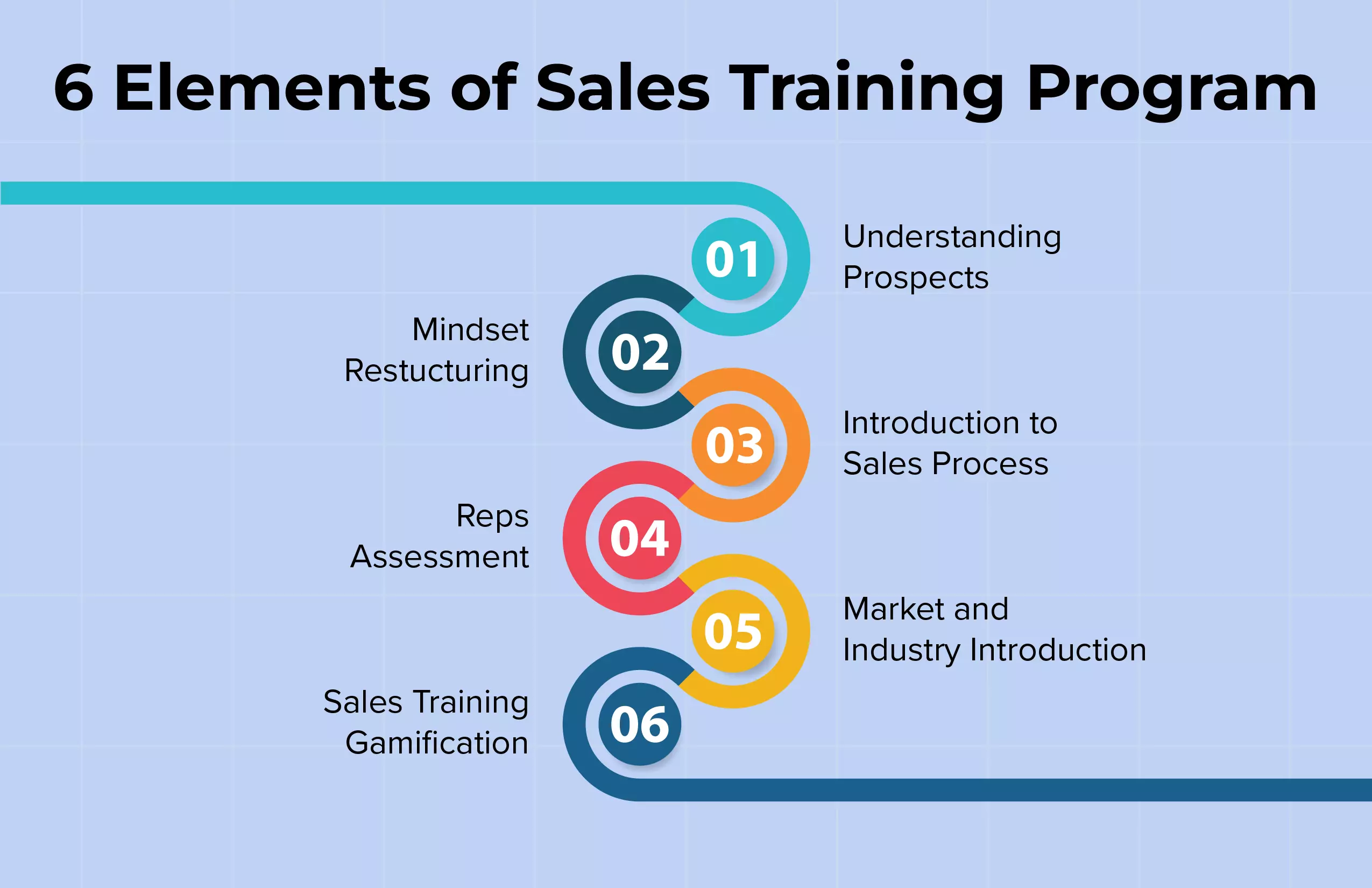 A sales training program is aimed at helping people in sales attain success in sales for themselves or their company. The majority of sales training courses aid in the development of the tactics and skills required to tackle cold leads, generate new business, close transactions, and establish relationships with customers and clients.
The abilities and tactics you bring to the table serve as the foundations for your success, regardless of how long you've been in the business or how recently you began your sales career. Therefore, there is always space for advancement.
Why Sales Training Program Is Important For Your Sales Career?
Utilizing the appropriate talents at the appropriate time—whether they be the skills for building relationships, negotiation, or communication—is the key to success in sales. A sales training program is useful for honing salespeople's abilities and assisting them in getting the required outcomes.
The typical technical expertise of the salesperson can be overcome by outstanding interpersonal abilities and strong personality traits. As a salesperson, you need to possess certain skills in order to comprehend the demands of your clients, ensuring that they are aware of the products and services that are being given, and choose the most effective approach for getting the desired outcome.
Although there is actually a wide range of sales training programs accessible, the top ones all have a few things in common. They ought to be thorough, engaging, and specially created for sales professionals. They ought to integrate classroom training with practical application.
How can you choose the program that will benefit your sales career the most when there are several options available? When searching for a sales training program, it's crucial to keep the following factors in mind: the training's expertise, its duration, its subject matter, its cost, and its target audience.
7 Advanced Sales Training Programs That Can Improve Your Sales Skills
Accelerate Your Sales
Sales personnel can learn how to stay up in a constantly shifting sales environment by taking Konrath's Accelerate Your Sales course. Regardless of what type of sales strategy is currently popular, her training emphasizes the essential abilities all salespeople need to possess so as to achieve appointments with decision-makers.
The course material will assist you to shorten the amount of time needed to build relationships with your intended customers and then show you what it takes to establish yourself as an authority once you've done so. Her sales training program guarantees outcomes in the form of a rise in lead engagement.
Richardson's Consultative Selling Skills
Richardson Sales Performance's Consultative Selling Skills sales training program is a specialized course that teaches how to assess customer demands and choose the best solutions. Six essential abilities from the Consultative Selling Framework are taught to salespeople to help them use a consultative strategy in sales engagements.
These abilities support you in showcasing your value, setting yourself apart from competitors, and significantly raising the effectiveness (and results) of sales calls. The core component of a sales discussion is what Richardson Sales Performance's Consultative Selling training program concentrates on. It gives an effective outline for having a productive, customer-focused conversation. You may perform the sales conversations using a standardized, consistent procedure due to the consultative selling framework.
ASLAN Training And Development
ASLAN provides a wide range of options, from workshops to complete sales training programs. Internal sales, outside sales, and call center sales teams can all benefit from specialized training, and many of the programs are also geared toward managers.
While the programs provide specific examples and tactics, a large portion of the training is concentrated on cultivating the proper mentality. You are given more freedom to think for yourself under this approach and to put what you have learned into practice, even when a new difficulty arises.
Here are a few courses that ASLAN offers:
INTelligence™ – Inbound Selling Skills: How to convert incoming sales calls into cooperative, consultative interactions
Other-Centered® Selling for Business Development (Field and Inside Sales): How to overcome emotional opposition to sales pitches and win customers over
QuadCoaching™: A quick training to assist managers in improving their training methodology
Sandler Training
A particular Enterprise Selling Training program is available from Sandler Training. The goal of this program is to assist businesses in developing their sales professionals into exceptionally skilled salespeople that comprehend the corporate sales procedure and can provide excellent value to clients. Business processes can result in lengthier sales cycles, more difficult audiences for sales pitches, and greater expenses for acquiring customers. All of those challenges have organized answers available through Sandler Training.
Account administration, customer mapping, building relationships, retention of clients, bid evaluation, prospect navigation, market positioning, and other topics are covered in this sales training program. In general, the Sandler Enterprise Selling Training course works since it develops a standard set of straightforward tools that aid in the advancement of sales provides simple terms to use during the creation of those sales, and generates an effective foundation that allows your sales process to be flexible and repetitive.
Sales Negotiation Training
An extremely immersive sales negotiation course is available from The Negotiation Experts to help you hone your sales abilities and stop deals from becoming clichés. The open-access program from The Negotiation Experts is distinctive in that it combines sales and purchasing negotiators with actual business buyer-seller simulations.
You develop your ability to work well in teams and take benefit of complexity. The sales conference directs you to surpass goals using a variety of indirect methods to manage the sales process, including strategies to create and assert value, counter buyer strategies, and gain influence while fostering connections. The sales training programs go beyond regular event training by offering reinforcement after completion.
The Art Of Sales
The Art Of Sales sales training program will teach a new salesperson the foundations of selling, such as outreach, qualifying, asking queries, and creating pitches. It comprises classes, reading, and practical exercises and is appropriate for both business-to-business and business-to-consumer salespeople. This course stands out because it combines four separate courses into one. This specialized course will help you sell more quickly and close high-value deals more frequently.
It covers client segmentation, prospecting, presenting, closing, and handling optimization. By taking practice tests and graded exercises along the way, you can gauge your progress. Despite the fact that some services, like getting your work evaluated, can necessitate a premium subscription, all of the essential materials for the course are available for free viewing.
Inbound Sales
Both new and seasoned salespeople who want to expand their expertise and abilities in the contemporary sales atmosphere should start with HubSpot's free Inbound Sales Course. This program covers the key components of the sales process, from prospect identification to making successful sales conversations and pitches.
Five lessons, 22 videos, and five tests make up the training program. Each class is taught by a different trainer, and the entire course lasts just over three hours. The five lectures cover the principles of inbound sales as well as how to prioritize active customers, attract the interest of your busy prospects, comprehend what customers are searching for, and provide tailored sales pitches.
Wrapping Up
Sales are what keep businesses healthy, regardless of the status of the sector, evolving consumer demands, or even technological advancements. What makes you stand out from the crowd is your ability to be ready and appropriately upskilled to manage everything that arises before and throughout the course of a sales call.
The simple method of engaging in advanced sales training programs will boost your sales career over the course of time. You'll be more effective if you maintain your selling abilities up to date, whether that means honing your pitch and negotiation techniques or mastering value selling. The majority of programs are now available online, making it easier to schedule them around work commitments.