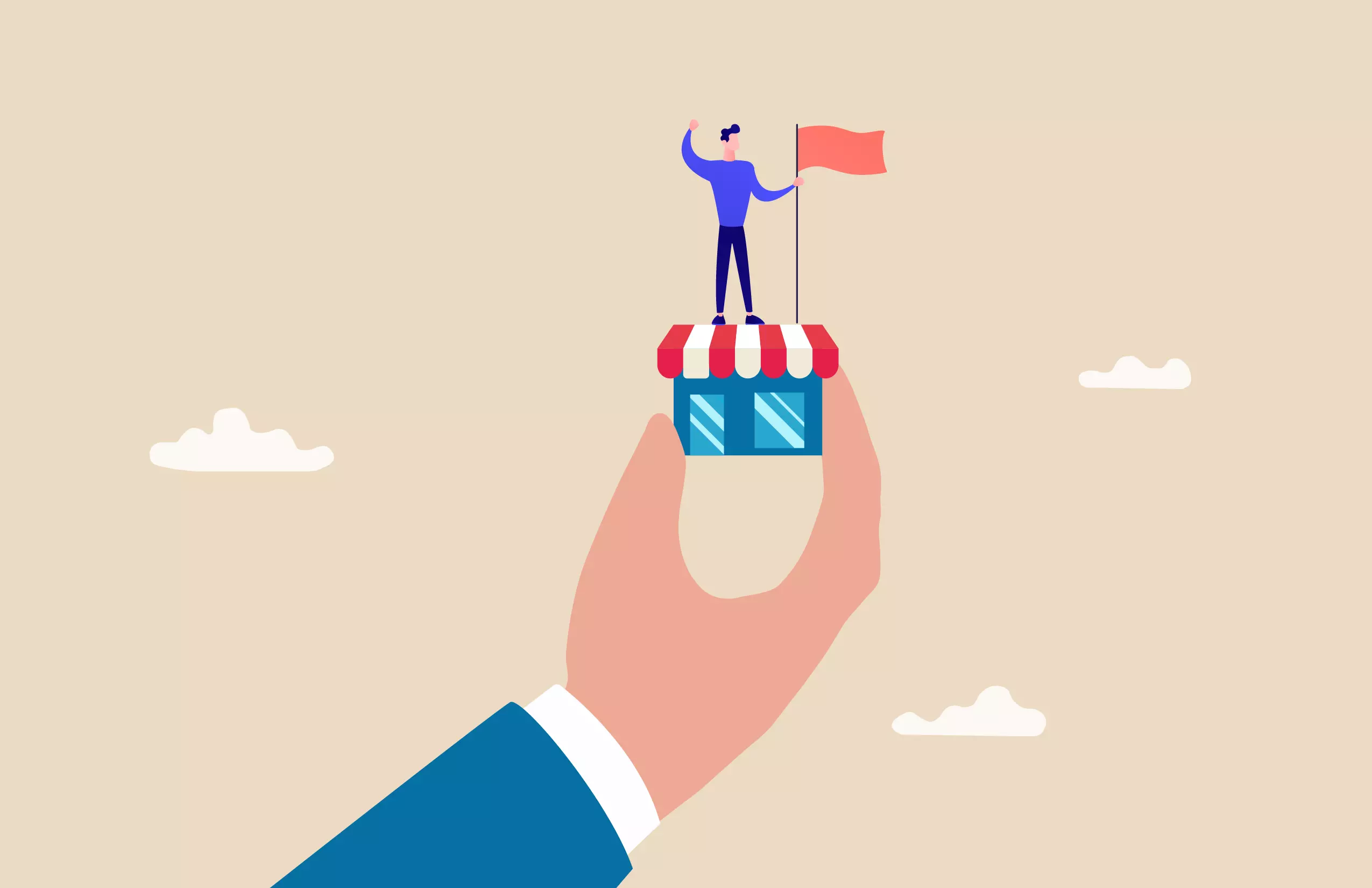 How To Boost Sales For A Small Business In 2022
To attain its full sales potential, any thriving business should have effective action plans in place to boost its customer base and sales. If you are in charge of expanding your organization's sales, it is critical that you understand the approaches that can be used to generate more revenue while also building great, long-term relationships with your customers.
Increased sales are vital for any business, large or small, because as sales improve, so does the performance of the business and also increased profitability. All huge companies began as small businesses. They learned to maximize sales and establish strong associations with their clients in order to expand into a large, profitable organization.
All okay, but the biggest question here is "How To Boost Sales For A Small Business"?
Some people just assume that if they accomplish everything correctly and nurture relationships, their business would thrive. However, this does not guarantee that sales will increase over time. If you want to ensure that your business is really as successful as you desire, you must understand how to strategically promote and market your products or services, in order to increase sales profits.
Tips On How To Boost Sales For A Small Business
In this section, we have covered a few tips ad tactics on how to boost sales for a small business which might be useful for you if you are a budding business person. Let's dive in.
Know Your Audience
As a business person, the very least you can do is understand the audience you are selling to. You've probably seen exceptional salesperson adjust their offers after learning about their customers' wants. They stay in contact with their consumers throughout time in case they decide to buy from them again. Likewise, knowing your audience will allow you to remain in contact with your audience, identify their key problems, and make customers an offer they can't turn down.
Recognizing even the most insignificant details about your target audience allows you to make improvements to the product portfolio, price, offer, or sales technique. Simultaneously, you will be able to strengthen your relationship with your consumers.
Get To Talk To Your Existing Customers
Your existing customers serve as one of your most valuable sources of increased sales. It's no surprise that collecting feedback and referrals is incredibly beneficial to any small business. Upselling customers who are clearly aware of your business, the quality of your products and services, and have incorporated features of your products into their business is much simpler.
Motivate clients to discuss their problems and bottlenecks in your products. Assist them in overcoming these issues by developing solutions or delivering fresh and different products. There is no better method to increase sales than by providing excellent customer service. Any small business must be able to envision and meet the needs of its customers.
Digitalize Your Products And Business
Nowadays, the majority of people expend greater hours on their mobile phones than in real life. This alone signifies that building a mobile-friendly website for your products essential for businesses. Living in a time where everything is becoming digital, without having an online business website is a grave injustice to your brand and your customers.
If you need to upgrade your website, make very sure it is convenient to use on tablets and smartphones. A mobile-friendly site also gives your company an advantage in search engine results because it is prioritized when showing search results. The advantages of digitization are numerous, ranging from gaining more customers to better know your target audience.
Enhance Your Online Marketing Strategy
Everybody understands the importance of being online, but incorporating digital marketing tactics into your business is a requirement if you want to boost sales. If you want to increase sales without investing more money, you should prioritize organic visitors to your website or landing page. Furthermore, instead of focusing on paid promotions, you should consider creating more perpetual content as a component of the content marketing plan.
A great marketing strategy successfully reduces brand promotional expenses because it can be reused in many ways without having to create more of it. Furthermore, it would be beneficial if you attempted to target keywords or phrases relating to what you are aiming to market. These tactics can further cut expenses while increasing sales, providing your business with a double benefit.
Offer The Right Price
The price you offer for the product or service is critical. It influences not simply your revenues, but also the perceived quality of what you're selling. Before you decide, you should thoroughly grasp the costs of making the product and have a sense as to what your target customer is ready to pay for it. You must also be aware of what your opponents are offering for comparable products or services.
One of the most effective sales methods is to undercut your competitor's pricing; but, you must also make a profit. You may indeed be able to set a greater price if you manage to make your product look superior to your opponents. Keep that in consideration and utilize it to guide you determine the appropriate pricing.
Maintain Contact Via Email Marketing
There is never a quick and simple transition from a prospect to a sale. Email marketing is a powerful tool for encouraging people to buy your product or service. Email marketing entails obtaining a prospect's email with their consent and staying in contact. This comprises the sending of email newsletters and automated messages.
Email marketing can be used to inform clients about your products and their features. You can also offer links to product reviews and testimonials, as well as discounts. Additionally, you can update them on the launch of new products and feature releases. Maintaining contact will keep you in the prospect's thoughts and in mind for when they need a solution to their problem.
Create Packages And Offer Trials, Deals
Sometimes just a fresh approach is all that is required. One approach is to look for innovative methods to integrate services into an offer package or several products into a deal. Just make absolutely sure to price your deals appropriately and don't undercut your products to the point where their perceived worth suffers. A specific purpose for a deal might explain the discount while still generating interest.
Customers want to experience the product or service before purchasing it. They would like to explore, comprehend, and understand before spending their hard-earned money on your product. Instead of explaining to a prospect how amazing your product or service is through your webpage or brochure, a free trial, discount, or packaged offer does the selling.
Summing Up
These are only a handful of the numerous things you can do to support your small business— there's a lot more you can undertake in terms of strategies, planning, thorough research, and so on. Just keep in mind that success does not happen immediately. There are many other pieces of stuff you can do to help your small business, but implementing these tips on how to boost sales for a small business will give you a solid start and can make a major impact on your company. All of these ideas and tactics will help your small business grow in terms of sales and exposure. So get to implement these tips in your daily sales and begin to see changes in your sales productivity!