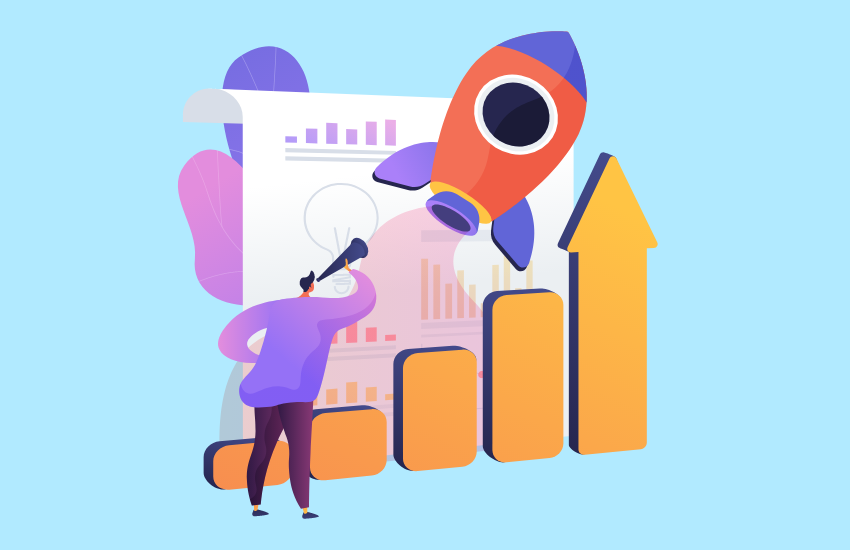 7 Tips to Increase Sales for Your Small Business
For any organization, sales play a vital role in enabling the organizations to reach heights by the revenue and leads that the team generates.
The sales team acts as a transit between your product and your potential customers who need your product or solution.
As much as prospecting is concerned, the sales team holds great power to acquire new customers and at the same time retain the existing customers.
A good sales team adds a huge value to your organization as it strengthens your revenue inflow and customer relationship.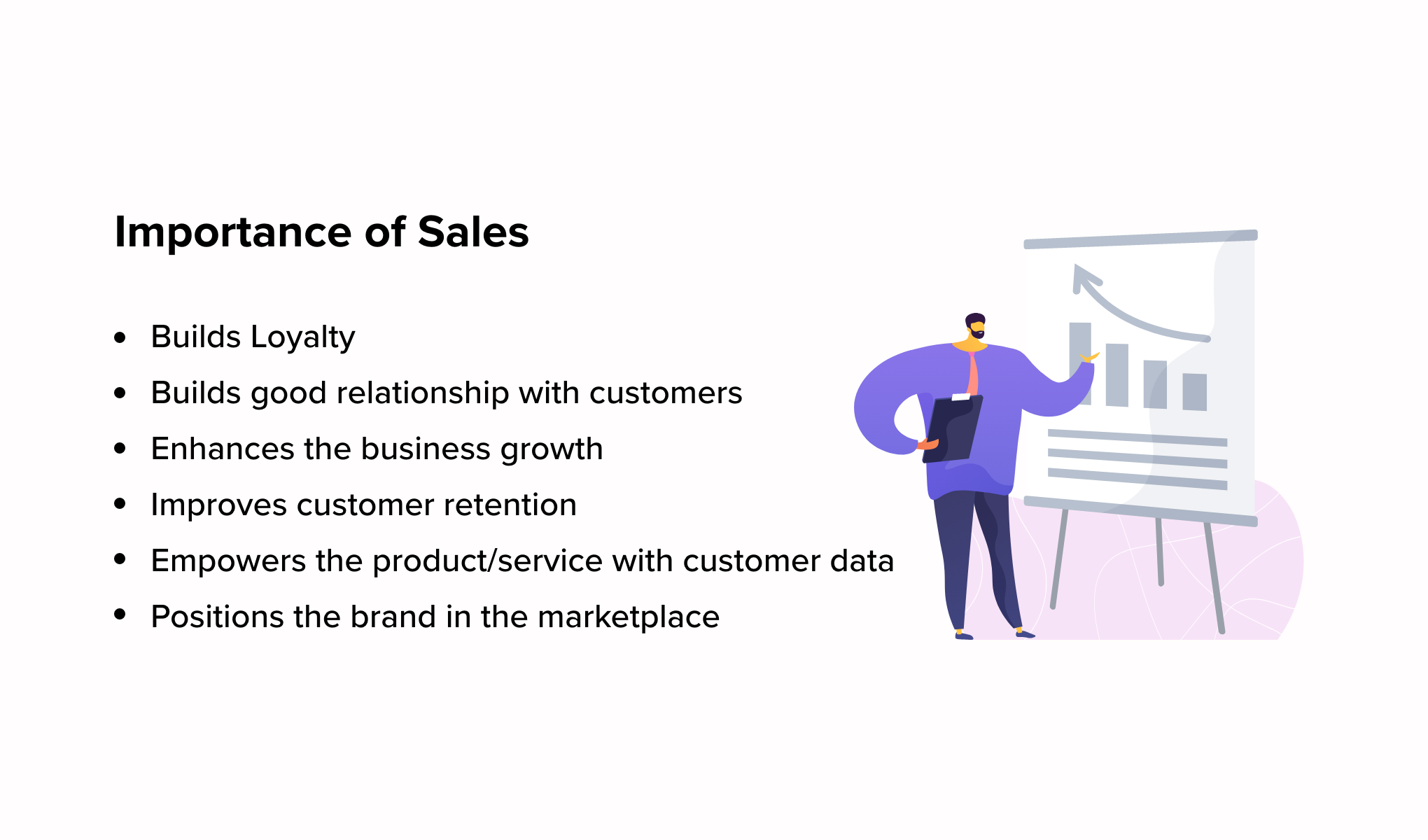 For a small-scale business, it is no wonder that you are facing various challenges when it comes to your sales operations.
Especially, in this stage when you are uncertain about the size of your sales team, challenges involved in sales operations could act as a big hurdle in moving forward.
Challenges Faced by the Sales Team:
Some common challenges that any small-scale organization faces are,
Acquiring new and qualified leads


Following up with existing customers post-sale


Keeping yourself motivated


Getting responses from prospects


Questioning the right things


Putting yourself ahead of the competition


Spending too much time on administrative tasks


Playing as a team
Although sales being the most progressive industry in the market, it is not an impossible task to crack the way to be more successful in terms of sales.
"How you sell is more important than what you sell" – Andy Paul
Well, the real bull here is the impact that COVID-19 had created in the small business world.
Whenever there is a global crisis, customers are more likely to change their behavior towards how they perceive and use your product or service.
According to the survey by McKinsey, some small businesses are prone to shutting down belonging to industries, such as food service, accommodations, educational services, that had faced a major blow by the change in customer behavior.
Some other small businesses may also close due to their financial viability already being threatened prior to the current crisis.
However, there are few steps that your organizations can take into consideration to bounce back.
Now that we've seen what the challenges are faced by organizations, let's take a look at 7 tips you can improve your small-scale organization's sales activities.
1. Reshape Your Go-To-Market Approach:
COVID-19 has generated a number of important modifications, including the necessity of reshaping the go-to-market model.
A go-to-market (GTM) strategy is nothing but the strategy developed to bring the product/service to the market.
Upon the travel restrictions and further inability to get in person with the customers, organizations should come up with digital and remote solutions to cut sales costs and increase customer satisfaction.
How to Improve Sales Digitally and Remotely?
Discover: Conduct a customer survey and come up with facts and figures that could leverage you in greater detail.


Design: Companies must adapt their right go-to-market strategy that includes both direct channels (account managers, sales representatives) and indirect channels (distributors and 3rd party players).


Build: Scale up your go-to-market model and communicate with customers about any changes and create transition plans.


Sustain: Companies should constantly evaluate their customer experience during the transition as adapting a new go-to-market model costs a huge amount of resources. So, keep a check on your employees' skills to ensure the same and continue to upgrade their skills by means of various training.
2. Develop a Sales Strategy:
Although we have covered the problems faced by sales teams in small-scale organizations, there is another important factor that organizations fail to consider.
When your organizations' sales prospecting profile is not good on paper, potential investors will feel a bit reluctant to capitalize on your business.
Having a well-defined sales strategy enables your organization to be more precise on your sales and business goals and objectives.
It develops a brand new vision and gives a clear picture of where your business stands in the market and what has to be done to meet your goals.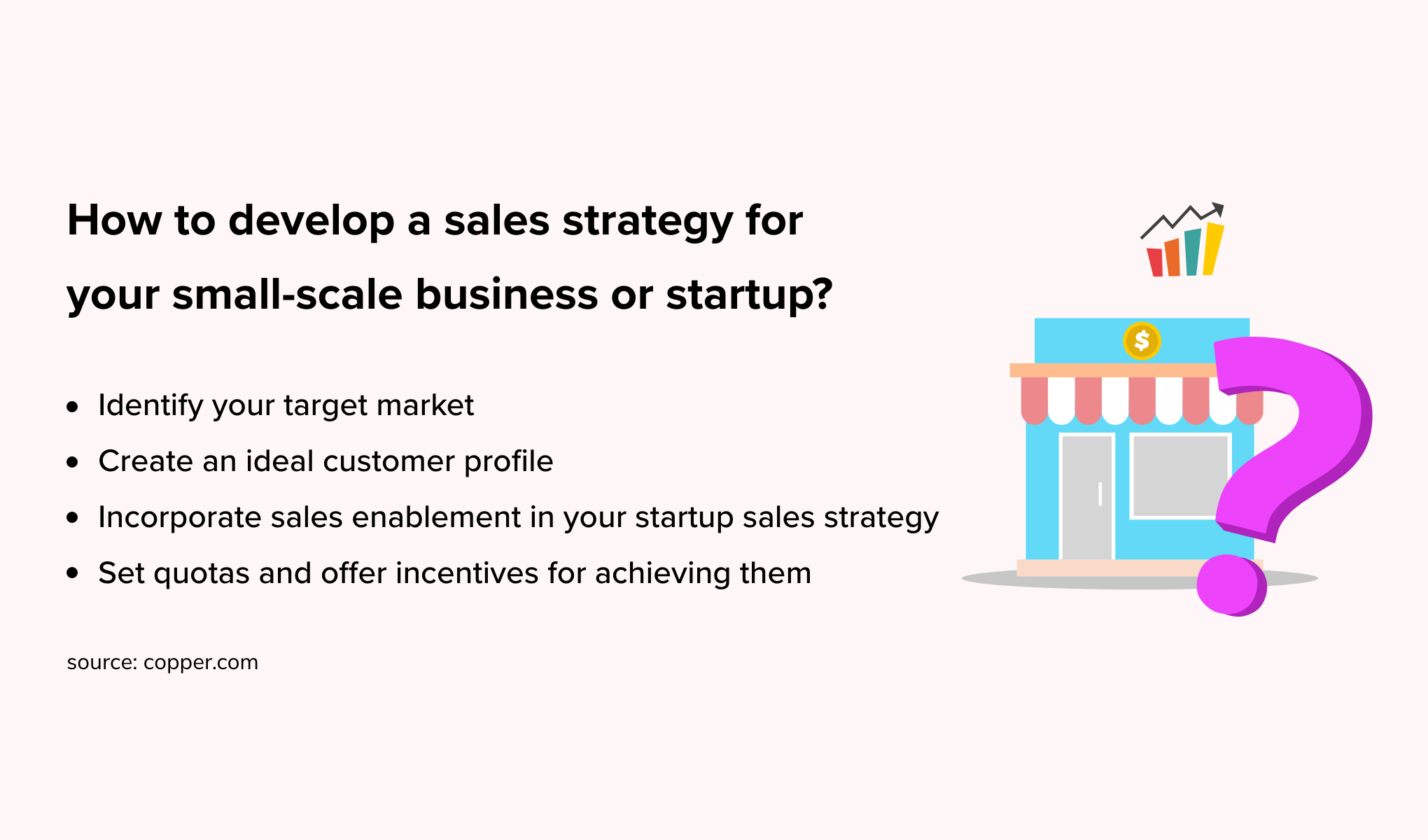 3. Focus on Sales Enablement:
Though we mentioned sales enablement earlier, we thought it was important to expand on the topic.
According to research, the search volume of the term 'Sales Enablement' on google has increased by 51.2% year over year.
And, it has also experienced a surge in popularity recently, with a 343% increase in adoption in the last five years. That's the growing need to inculcate sales enablement in organizations.
Sales enablement is nothing but empowering your sales team with the resources that are required to close a deal successfully. Resources include content, information, collateral, research reports, case studies, etc…
The key aspect of sales enablement is filling the bridge between the sales and the marketing team.
As the market is getting prepared for the next normal, customers are highly concentrating on being more efficient in their daily business operations.
This naturally leads to more queries and challenges that are expected to be resolved by your sales team.
Sales enablement helps your sales team to be more prepared in facing their daily sales-related challenges as they are equipped with the right resources.
Here are few tips to come up with a sales enablement strategy,
Make sure that you are providing your sales team with the right content. Study your customer and pick patterns that resonate with your sales teams' inability to close that particular deal. Using that data, the marketing team can develop consumer insights and case studies that could help the sales team be more prepared.


Strengthen your pipeline. Take a look at which stage of your pipeline results in a low conversion rate to know your sales teams' bottlenecks.


Equip your sales team with predesigned sales scripts and email templates that could facilitate a quick and prompt response to your customers.
4. Strategize Your Email Marketing:
There are various customer touchpoints in the sales pipeline and the sales team is provided with only a limited means to communicate with their customers.
It should not be too pushy and at the same time, the sales team should make sure that they are nurturing their prospects with the relevant information constantly.
One of the most effective ways to do so is, having well-strategized email marketing. Email marketing can increase your customer engagement tremendously.
And, it also plays a crucial role in creating an impact on customer behavior.
Strengthening your email marketing also paves the way for immediate communication with your customers.
And, you can also follow up with your new/existing customers effectively by automating the entire process.
How to develop a killer email marketing strategy?
Share your new product or feature releases.


Notify customers about their interest in your product or service at a regular interval.


Offer a discount code or promotional packages to your customers.


Educate your customer with tips and hacks for their daily errands.


Introduce a 3rd party solution to your customer.
5. Run Promotions for Your Existing Customers:
Increasing sales for a small-scale business with new prospects might sound fashionable. But, improving your relationship with your existing customers does result in a great way.
As pandemic turned out to nullify your sales team's efficiency to pull in customers, the only source to get going is through your existing customers.
Customers are always to show a great interest in your promotions and that's where you should optimize your promotional activities in favor of your existing customers.
Running personalized promotions for your existing customers will result in gaining their loyalty and business. In most cases, your existing customers might feel a bit off when you are constantly engaged in providing discounts for your prospects.
So, make sure to optimize your promotional activities at a regular pace. This will eventually increase your interactions with your existing customers and open the way for a new deal.
Implement a dedicated customer rewards program that can make your existing customers valued. It is not a necessity to spend a big amount of money for implementing a rewards program.
It can be as simple as offering a special discount for the customers' birthday. Or, you can also climb a step higher by appreciating the business relationship that you share with them in the form of cool merchandise or a memento.
6. Generate Word of Mouth:
Now, this is one of the crucial aspects in increasing the sales operations for any small-scale business. Word of mouth marketing is easily one of the most effective ways to increase your inbound leads.
Research states that 90% of people are more likely to buy from a brand recommended by a friend and word-of-mouth impression also results in 5x more sales than a paid media impression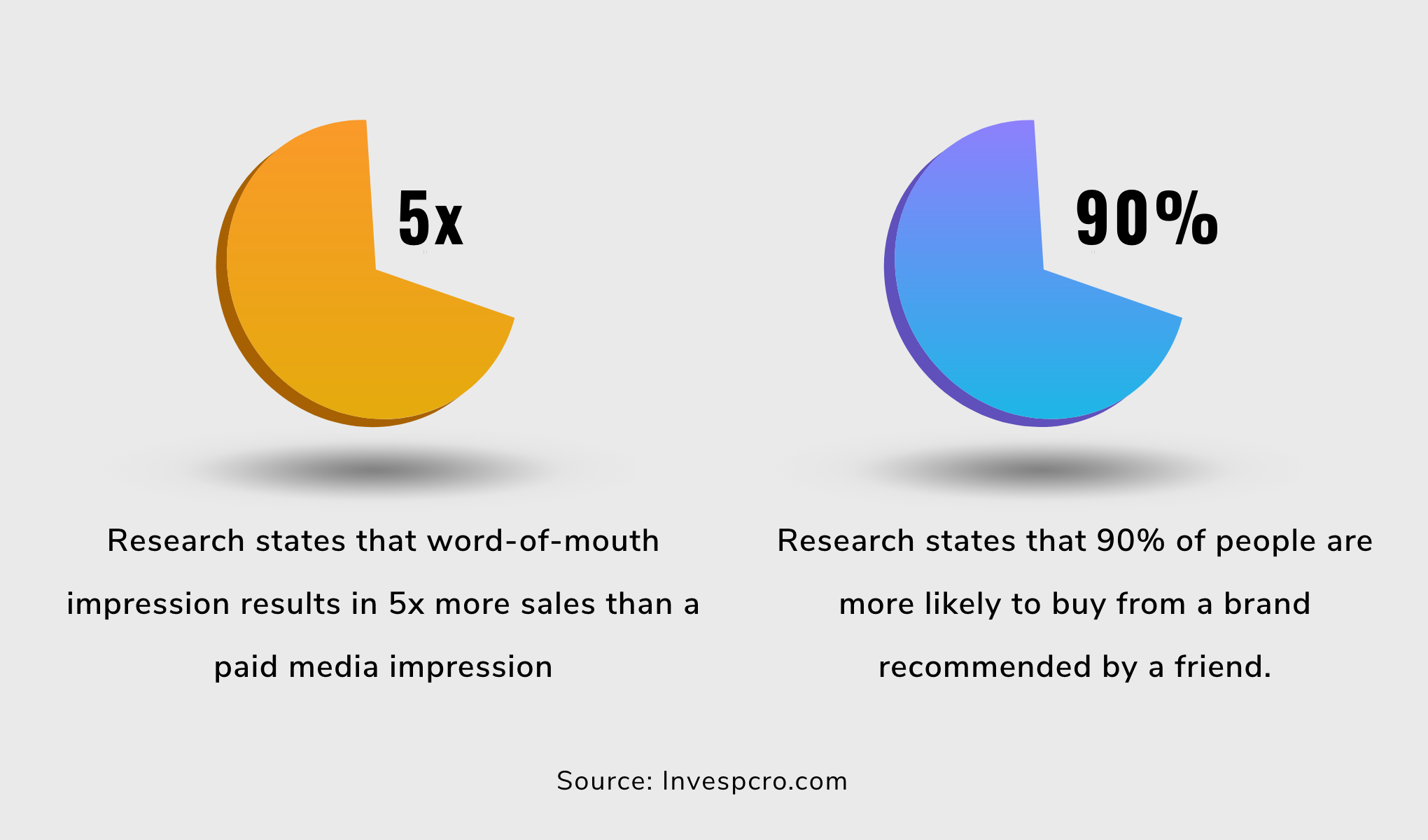 This is not only an effective way to spread your brand credibility without spending huge amounts of money. Word of mouth marketing induces a personal impression to the customer and also makes him/her choose your product or service at any cost.
So, make sure that your sales team is constantly engaged in various communities to increase the word-of-mouth marketing.
Here are a few tips to generate word of mouth,
Take part in meaningful conversations that revolve around your product's niche


Add a comment on other people's posts by reflecting your product's relevancy


Ask your existing customers to refer your product to their circle of people


Write blogs and market them in various marketing channels.
7. Provide Exceptional Customer Service:
Customers fall back to you if you are equipped enough to respond to them and offer a solution as soon as possible. Precise responses and accurate solutions make them feel valued and appreciated.
Especially for a small business, one should not be vague enough to serve their customer with an improper service guideline as you are more prone to lose your customers.
Analyze your customer behavior and find out where your customers are facing difficulties. Is it with a particular feature? Or, is your product properly calibrated for all conditions to provide a seamless experience?
These questions and analysis will help you pick a spot where your customers end up reaching out to you for further assistance. In such instances, you can be quick enough to respond and offer them the best solution that you have.
Here are 7 steps that you can take into consideration for coming up with a customer service strategy,
Get the whole company on board


Craft a clear vision for your customer experience


Map your customers' journey


Set SMART customer service goals


Invest in your team


Invest in proper tools


Create a constant and recurring feedback loop
Wrapping up
Sales have always been one of the most progressive markets and small-scale businesses are increasing their budget to improve their sales operations. However, small businesses are the ones that fell into the impact of the pandemic.
Now that it is time to bounce to the next normal, small businesses can take the liberty to experiment and enjoy the process of enhancing your sales operations. But, eventually, you should only consider solutions that could improve your business' sales performance.
Concentrating on potential prospects is important but, you should also never take a chance to avoid your existing customers. At the end of the day, striking a good balance between both of them is the perfect solution to lead your sales operations at a good pace.