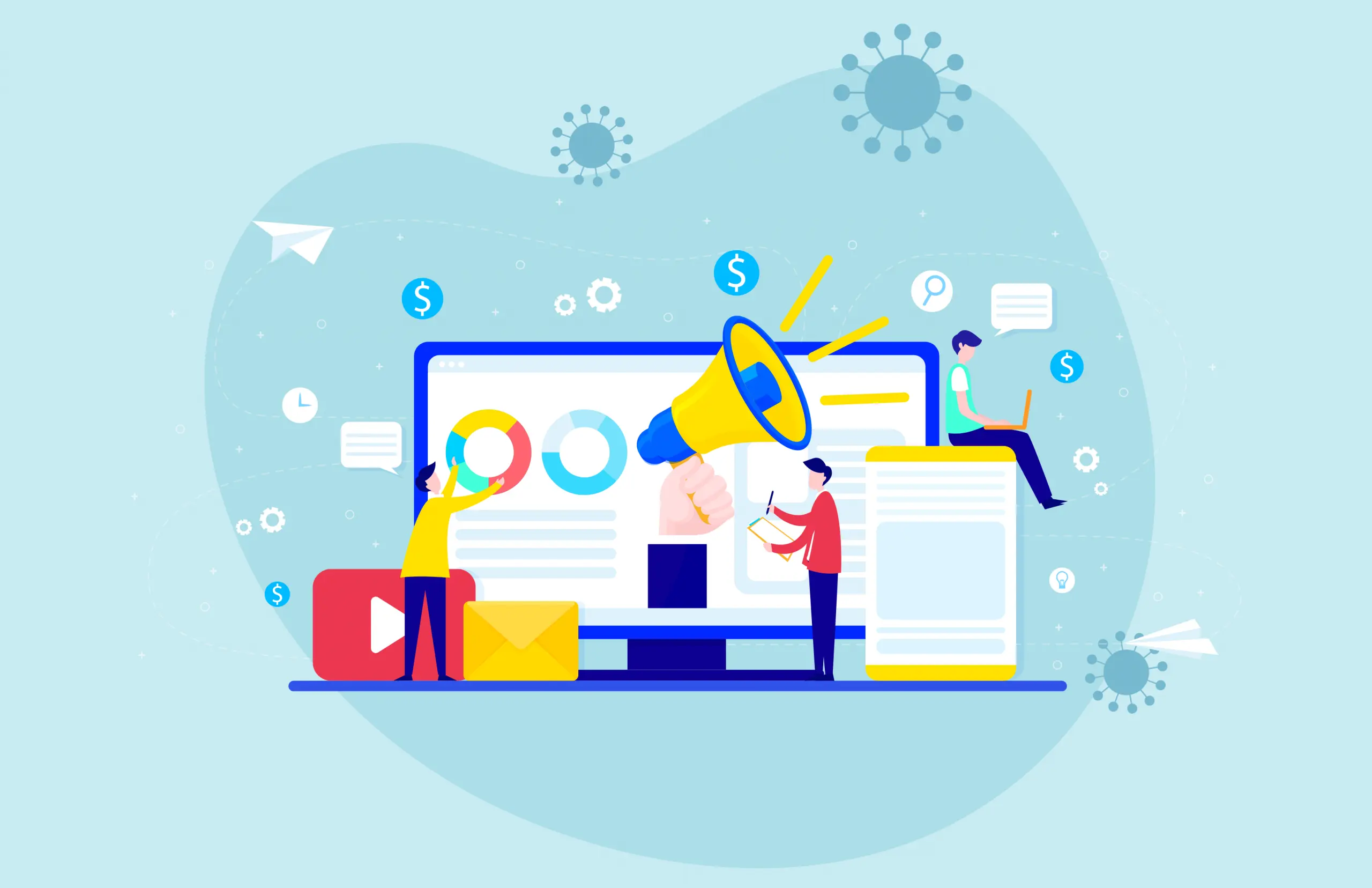 Why Social Selling Is Important After The Pandemic
As more people become active social media users during this pandemic time span, it's vital for businesses to understand where to reach their target audiences. Businesses must also understand user behavior and tailor their digital marketing strategies accordingly.
One method is to use social selling on the social platforms that your core customer base uses. Social media is an excellent way to learn about people's problems and interests. As a result, being on social media allows brands to drive thought leadership by solving problems. Create how-to guides, webcasts, and other content to assist people, and customers will come to trust your brand as their source of guidance.
The ongoing pandemic has affected every facet of life, from how people spend all their time, hunting for, finding, and buying products, to how businesses, brands, and marketers promote and sell their products and services. Let's learn about some of the major impacts of social selling post-pandemic, what you can do about them, and why you should use it to thrive during these difficult times.
What Is Social Selling?
Social selling is a business-to-business (B2B) and business-to-consumer (B2C) social media marketing technique that uses social networking sites, platforms, and applications to generate new leads, sales, or to make one-to-one relationships with customers. Social selling is the deliberate process of incorporating social media activity and engagement as a key component of the sales process. The process encourages two-way communication in order to build and nurture relationships that may lead to business opportunities.
Today, the majority of social selling occurs online. Social media platforms enable salespeople to socially sell in an inbound manner. If you're wondering what social selling the inbound way entails, it's focusing your social media efforts on studying customer behavior, observing them as they research products and services, and becoming a true guide for them to lead them to a purchasing decision.
Why Social Selling Is Important Post Pandemic?
Today, the entire world is in an unsettling crisis. Thousands of businesses have been affected by the recent pandemic, and their future is uncertain. With the rapidly spreading pandemic, more people have stopped leaving their homes out of worry for their health. It is critical to protect everyone's well-being, but it is also necessary to safeguard one's living standards and business in order to get out of these difficult times. It may be difficult for a business to thrive when the entire world is affected by the post pandemic's rising economic downturn.
As each person tries to adjust to the new reality of being restricted to four walls, the digital world is the only place in which there are no limitations or boundaries. These hard times have affected individuals and have also had a negative impact on businesses and the corporate sector. Despite social distancing rules, thanks to social selling allow businesses to stay in touch with their customers and achieve their growth goals.
During such a challenging time, brands and businesses that make an effort to connect with their customers and offer their assistance and support to society will be acknowledged and applauded even after the pandemic is over. On the other hand, businesses can reconnect with their customers by changing their marketing strategies. Social selling is an easy and efficient way to show support for the business community while staying in touch with customers.
Benefits Of Social Selling In Business Post Pandemic
Increases Engagement And Build A Strong Online Brand Community
Now is the time to ramp up your social media activities in order to assist and entertain customers who are stuck at home. One of the best ways to strengthen customer relationships is to create helpful content that shows customers how they can get by at home until they can use your products again. Depending on your brand and its service, useful content could include online contests, giveaways, timely offers and discounts, and more. Of course, it must be relevant and appropriate for your company. Customers will be grateful that you provided them with a fun and useful experience while they were stuck at home.
Maintain Online Reputation, Strengthen Brand Impact
With most of the population staying at home it is crucial, wherever possible, for businesses to strengthen brands to help their customers engage with their brand and products even from home. Social selling not only improves your brand's online presence but also improves your company's credibility. This sales strategy also allows you to effectively manage your online reputation. It is common knowledge that before making a purchase, all B2B customers review the vendor's content. As a result, a B2B brand's online presence and popularity have a significant impact on its sales. While having a positive reputation can help you gain customers, having a negative reputation can hurt your business's success. Social selling techniques ensure that you have a direct influence on the perception of your brand and can thus provide beneficial references.
Retaining Existing Customers In The Long Term Post Pandemic
Many businesses prioritize acquiring new customers to grow their business post-pandemic. However, regularly occurring customers are the ones who drive long-term growth and are thus the key to your company's long-term success. With social selling, you can not only bring in new customers but also keep existing ones. Continuous engagement through constant writing, sharing, and posting comments keeps you in touch with existing customers in the long run. Customers will learn about your new offers and useful advancements and will thus use your product and services again.
Creating Awareness And Brand Visibility
As we all know during or post-pandemic, most people are spending an increasing amount of time online in order to stay connected and upgraded, and, most importantly, to keep their thoughts engaged in the current situation. This is the ideal time for brands to establish themselves. With the huge population of active social media users, businesses can run creative campaigns to attract and convert their potential customers. Lead volume and quality rise in tandem with brand visibility. As a result, social selling can be extremely beneficial in driving sales for the company.
Discovering Sales Potential by Gaining Intimate Insights

After a long period of inactivity due to a pandemic outbreak, social selling provides your salespeople with better insights into the wants and needs of potential customers. You can learn what your customers think of your products and services through seemingly insignificant conversations. It allows you to eliminate doubts and misunderstandings for customers at an early stage by providing useful information. At the same time, your sales team will find it much easier to generate leads and identify relevant customers. When more salespeople share content and optimize their social profiles, their networks click and engage with them.
Wrapping Up
According to recent statistics by Optinmonster, "31% of B2B professionals say that social selling has allowed them to build deeper relationships with clients. Companies with consistent social selling processes are 40% more likely to hit revenue goals than non-social sellers. On top of that, 63% of those Millennials say social selling is crucial for their business."
Following the pandemic, social selling has emerged as a force and resource for world businesses to tap into. This is primarily due to restrictions, people spending more time at home, and reduced marketing spending as a result of the pandemic's downturn effects. The pandemic has been undoubtedly intrusive, wreaking havoc on businesses all over the world.
The pandemic has resulted in significant changes as businesses adjust to the new normal. The business world is increasingly reliant on online, social platforms, and digital tools to achieve goals. In other words, following the pandemic, social selling has become one of the primary channels for reaching out to both existing and new potential customers.