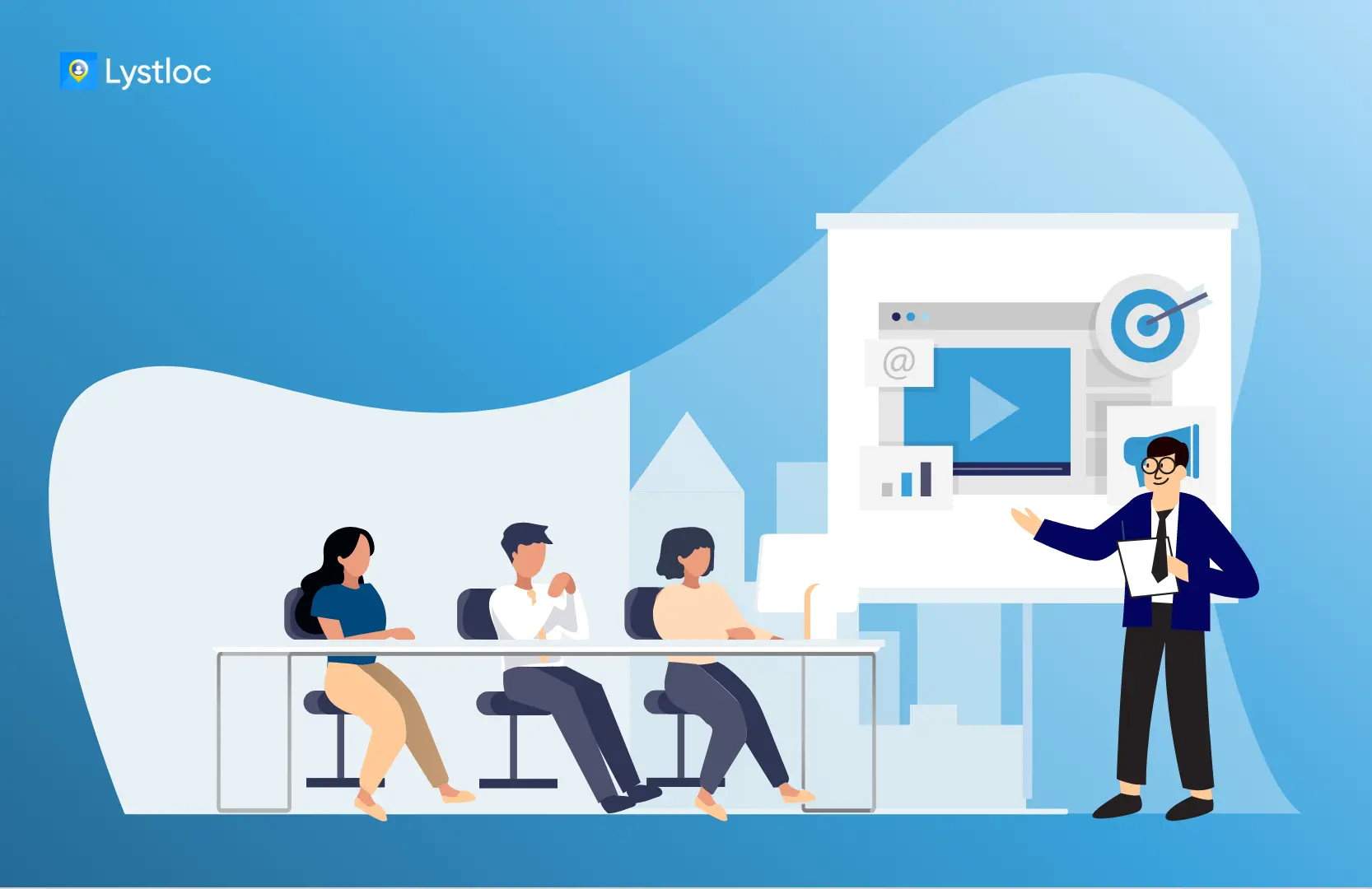 5 Types Of Sales Pitches To Be Known By Every Salesperson
For a very long time, we have all been using different sales pitches to drive new prospects for our business. Sometimes, we are at the receiving end of terrible responses from our prospects when we disturb them at their busy times. But sales pitches are so much more than an uncomfortable phone call or an unwarranted email. In fact, a great sales pitch should make a prospect's business better by connecting them with products and solutions that solve their most back-breaking problems and satisfy their needs at the right time.
What Is A Sales Pitch?
A sales pitch is a well-designed opportunity to show your prospects what your product can do for them. It describes and presents the value of your product or service to the customers. A sales pitch helps in advancing the sales process to the next level; it is the best way for convincing prospects to buy your product. The idea behind modern sales pitches is to provide a helping hand to potential buyers. Your sales pitch should be effective enough to make the prospects believe that you understand their problems and are ready to provide a perfect solution for them with your product.
Types Of Sales Pitches Every Salesperson Should Know
Elevator Sales Pitch
The key reason the elevator pitch gets its name is that you should be able to brief your sales pitch in the span of an elevator ride. A perfect elevator sales pitch describes what your product does in an extremely accurate and precise manner. It's an easy way of sharing your product solution in 30 seconds or less than that.
Use the elevator sales pitch to differentiate yourself from the competitors in the room using your narrative-driven sales pitch. You must state your purpose and the product's benefits and worth within that short timeframe for it to work. Also, instead of only explaining what your product does, an elevator pitch also tells your target prospects why you do your business.
Effective elevator sales pitches generally take a full-packed sales pitch and condense it into identifying the prospect's problem, placing your product as the solution, and finally ending with a call-to-action. Also, elevator sales pitches should instill enough intrigue to get the prospect to ask you to tell them more about your product and business.
One-Line Sales Pitch
As the name suggests, a one-line sales pitch is the writing catchy one-line long but effective and strong enough to catch your prospect's attention immediately. Generally, it consists of only a single sentence or two, sufficiently persuasive to interest your customer. The one-line sales pitch is completely different from a tagline or vision statement; in this, the one-liner clearly outlines the challenges you help your prospects solve in an easy, relevant, and effective way.
A perfect blend of the perfect words put together in right place to form an irresistible phrase can be the key factor for your sales pitch. By using a one-liner like this, you recapture the attention of your prospect and help them focus on the main point that you're about to tell them about your product and its benefits.
Cold Call Sales Pitch
A cold call is a type of sales pitch where you make first-time calls to prospects who have not expressed interest in your product or service initially. Even though the prospect might not be aware of your product or service, a good cold call is made to people who are likely to have an interest in or get benefitted from the product.
Cold calling is a way to engage prospects on one to one conversation to move them to the next step in the buying process. It is steady and efficient, allowing you to deliver your sales pitch in real-time and get answers at the same point.
Your cold call pitch will tend to differ slightly depending on the prospect and your presentation should vary depending on the details you've accumulated from each prospect. The presentation's basic design will remain the same as it is throughout the process, making it simpler for you to customize your sales pitch without having to start from scratch each time.
An important point to be noted in this sales pitch is that you need to first initiate a meeting with the prospect. Followed by a warm-up to the potential customer, make the call less cold, and you have a chance of bagging the sales.
Email Sales Pitch
Email is another great sales pitching technique, but only if you do it in the right way. Email sales pitch works wonders, but you must make sure your emails are well personalized in the subject line, heading, and body content. Successful sales pitch emails are used to attract prospects and increase sales. The approach you take may depend on the sales funnel stage, with some techniques more appropriate than others.
However, more vital is that your email must explain the value of your product in a clear, precise, and accurate manner. Just a truthful and straightforward solution to the prospect's current challenges and needs. Prospects are constantly scheduling their time, especially when it comes to pitching emails, so you have to be serious about getting your foot in the door.
When drafting email sales pitches, it's crucial to keep them brief. The lengthier your email, the more likely it will be left unread, but if it doesn't include all the necessary information, you won't close the sale. It's important to balance both to meet the prospect's needs. Sometimes, Effective subject lines pack a punch. They are kept rather short, so all that emotion you're tapping into grabs the prospect's attention easily and quickly.
Product Video Sales Pitch
A video sales pitch is a personal video that you send to a prospect to know about your product and business. This involves taking your sales pitch script and converting it into a creative video that prospects can see on their own time. It's a highly interactive and catchy method of sales pitching.
The perfect sales pitch video can dramatically increase your chances of getting a prospective client. By modifying certain key aspects of how you present the video, you can make it look like customized content even when it's generic. Also, make sure to create videos at an ideal length, speak naturally, and target your video to a particular concept, and you are very likely to see a great response from your prospects to these videos.
Not only do sales pitch videos have a higher sales performance rate than standard demonstrations, but they can get personal with your prospects without spending too much energy and time. One of the most engaging and easiest ways to convert prospects into paying customers is to personalize and customize your sales pitch videos at regular intervals.

Summing Up
Sales pitches don't have to be an awkward experience for both sales sides. With the above sales pitch types and techniques, you should be able to draft and mold an apt sales pitch that strikes all the right chords, and punches the pain points of your prospects ensuring your outreach is pitch-perfect every time.