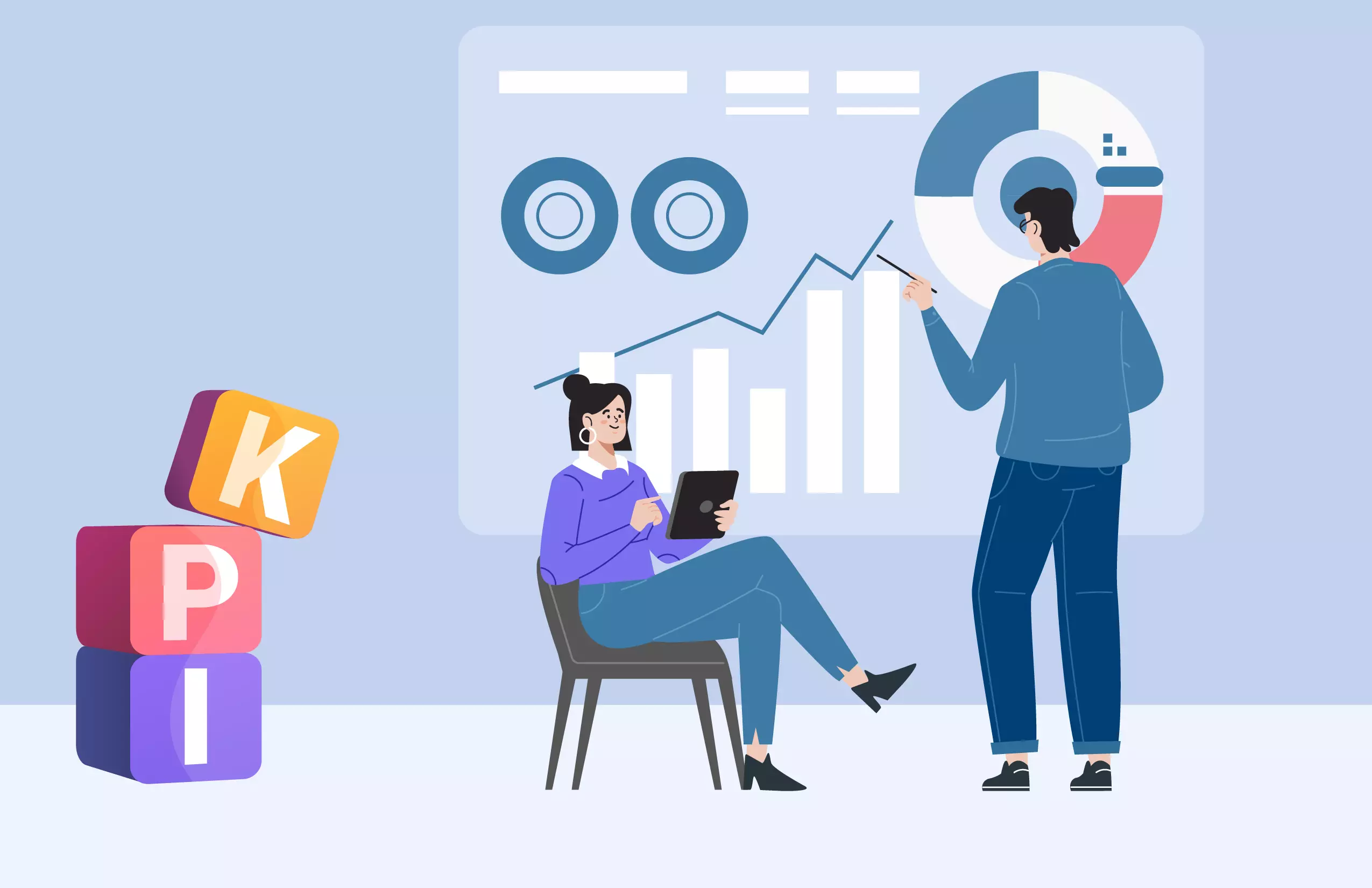 Important Field Sales KPIs Every Sales Manager Should Know
Companies and sales managers are constantly looking for ways to enhance their sales performances and field operations. The employees can evaluate sales processes, operations, and productivity to achieve particular objectives or goals through knowledge of key performance indicators (KPIs).
In order to increase revenues in sales, it might be helpful to optimize the sales procedure and boost efficiency by employing sales KPIs, or key indicators of performance. Recognizing, tracking, and understanding field sales key performance indicators, or sales KPIs, are important aspects of your position as a sales manager.
Tracking KPIs places your company in the best possible position to make improvements depending on what's performing and what isn't by making sure you are constantly aware of whether or not and to what degree your field team is reaching crucial business goals. There is no scarcity of sales KPIs to track, but deciding which ones are most crucial to your company will rely on its priorities. While some KPIs may concentrate on high-degree issues such as the overall success of the sales, others may concentrate on certain procedures, areas, and even the field workforce.
What Is A Sales KPI?
Key performance indicators, or KPIs for sales, are particular metrics for sales used for measuring field sales and product efficiency. They are closely related to the goals and objectives of the whole company. Although KPIs are a great tool for tracking sales performance and advancement towards longer-term sales goals, issues can occur when organizations are unsure about which KPIs to make use of. They are accurate indicators that the business utilizes to determine if everything is going well or whether a change in sales direction is necessary.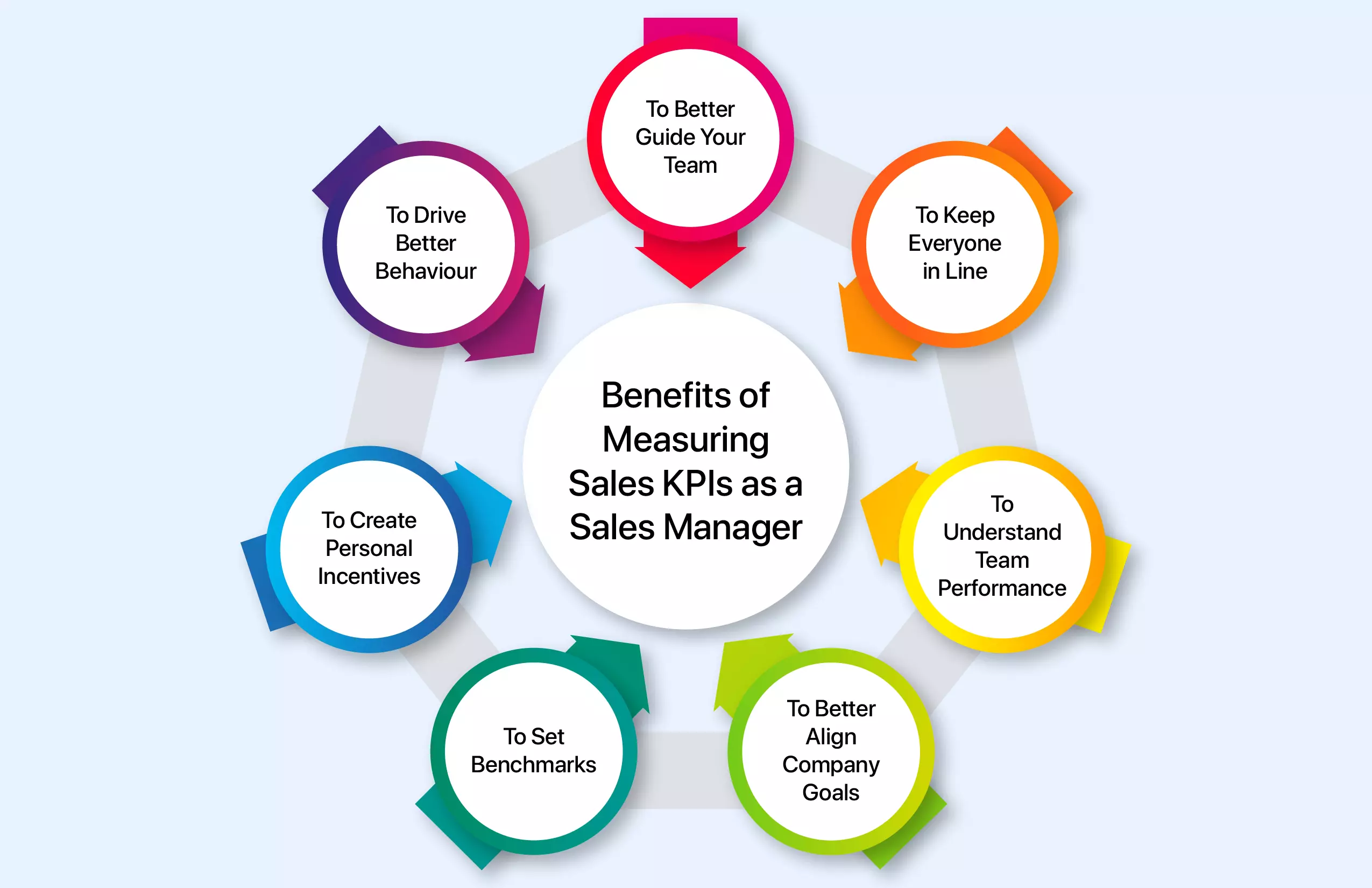 Field sales KPIs transform unprocessed information into vital business measures that can be used to assess how well a company's operations are aligned with its objectives. KPIs can be connected to deal-related facts, accounting information, or the advancement of a salesperson or an entire group. Sales KPIs are used by companies to analyze and enhance the efficiency of their sales teams, streamline the sales process, and increase revenues.
10 Important KPI Metrics For Sales Every Sales Manager Should Measure
Number Of Opportunities For Sales
In the management of sales, the amount of open sales opportunities—both old and new—is crucial. The number of possibilities must be high on the list when you want to effectively optimize and boost the significance of your field sales KPIs.
Even if the amount of unqualified leads is an important business indicator, only genuinely qualified prospects are actually crucial for sales. For instance, leads with inaccurate contact details are of little use to sales. Keep track of the quantity of (new) sales possibilities and the possible cost of each. This makes it possible for you to spot any early-stage constraints in the sales pipeline.
Customer Engagement Rate
Relationships are essential, and cultivating relationships with your existing customers is vital for establishing credibility and ensuring long-term success. When your employees communicate with the customers on a frequent basis, they will be more inclined to express their complaints since they will always be certain that someone is working for them and the success of the business.
Encourage your salespeople to keep records of the total number of contacts they've established with each client so you can contrast that number to the typical length of a client's relationship and gauge the success of each encounter. Additionally, using this measure makes it simple to encourage friendly competition among salespersons.
Average Deal Size
When evaluating the average amount of sales closed and deals gained by each field sales rep, figures are essential. For this reason, you must make sure that your field salespeople are proficient at effectively and correctly organizing their time. This may draw focus on salespeople who close sales that aren't actually worth continuing.
This data can be used to determine whether certain field sales employees intentionally target small clients since they might be easier to win over than bigger, more challenging prospective customers. In other words, knowing the typical deal size enables businesses to plan their budgets more effectively and flourish.
Retention And Churn Value
The rate of churn reflects the undesired (how frequently customers left the business), whereas the rate of retention represents the desirable (how frequently customers return). An elevated retention rate indicates that the business is effective in attracting recurring customers and building a strong and reliable brand.
A company having an excellent customer retention level is well-positioned to succeed since returning customers have a considerably higher lifetime value for the business. Nevertheless, if your business's rate of turnover is high, your clients won't have many good reasons to patronize you again. You may require to collect client feedback and develop a more effective customer retention plan in order to lower churn and grow more self-sustaining.
Customer Lifetime Value
The income that can be anticipated during the span of an average customer relationship is known as the lifetime value. It is important for your sales team to maintain the relationship and engagement that has already been built with a customer in order to keep them happy and boost the customer's lifetime value. LTV is a crucial sales indicator since it could point to flaws in the product or service if the average purchase price is higher than or equivalent to the average LTV. When assessing the long-term viability of the sales staff, the rate of retention and churn ought to be taken into account since they are key LTV determinants.
Number Of Sales By Location
Whether you operate an online business or a store in person, you can determine which area generates more revenue by comparing sales volume by region. From there, you are able to figure out the reasons. If location A generates the greatest number of sales, then maybe there is more demand for your products. Then you can play around with customizing your products for this specific market to see whether it increases sales.
You may utilize the tried-and-true A/B testing method and benefit from it when you are contrasting data from various regions. You might employ strategies like coupons, reductions, store displays, demos, or trials alongside promotional sales.
Customer Acquisition Cost
The cost of customer acquisition is a very frequently utilized sales KPI. It is described as the entire expenditure used to persuade a lead to purchase your product or service. It may cover a range of company costs, such as promotion, salespeople's salaries, travel, etc.
Companies sometimes disregard this measure, which is a bad idea since it effectively represents your company's strategy. You should improve your approach to acquiring new clients if it requires extra money to do so than the income they generate. The overall number of customers obtained during the measuring period is the total amount of new customers.
Net Revenue Rate
The overall amount of income your salespersons generate is what it is. Revenue is dependent on both the money they earn through new clients as well as the money they get from existing clients who upgrade or make larger purchases from you. There are many different approaches to examining revenue.
It serves as an obvious measure of the performance of your sales force, the effectiveness of your sales campaign, and the level of reputation value that your business possesses. You may see the income produced on a monthly basis, every year, by sales representatives, etc. This makes it one of the sales KPIs for the sales managers with the most versatility.
Close Ratio
The close ratio is the proportion of sales you're sales reps closed when compared to prospects to whom they have offered quotations. It evaluates the performance of your employees at the stage when they're pitching prospects. You can evaluate their performance by comparing it to previous patterns.
By dividing the amount of actually concluded deals by the total amount of lead possibilities that the salesperson received over a particular period of time, you can determine the close ratio. Poor close ratios may be an indication of issues related to your marketing and pricing strategy.
Sales Cycle Length
The total length of the sales cycle is the span of time it requires for a prospective client to become an actual customer. Smaller sales cycles often need less direct involvement from salespersons, which can increase team productivity.
Calculate the average sales cycle time for each salesperson to see whether certain employees finish deals more quickly than others, and then determine how they do it. Analyze the duration of the sales cycle that results in the most closed sales. Always remember to consider the long-term success of those deals as well.
Bottom Line
Field sales KPIs bring everyone in line with the measures that help the business expand rather than having various salespeople focused on numerous metrics or sales managers targeting an idea of success that field sales staff have no thought of. It's vital to remember that sales KPIs are indicators that measure activities with substantial business effects rather than sales objectives.
To make certain teams are monitoring particular revenue objectives, sales managers set target KPIs. Even though work routines may be evolving, you as a sales manager can still monitor your field sales team's performance via tracking sales KPIs. Above all, carefully comparing your team's sales statistics to the targets you've established will ensure accurate monitoring, enhanced processes, and increased sales productivity.