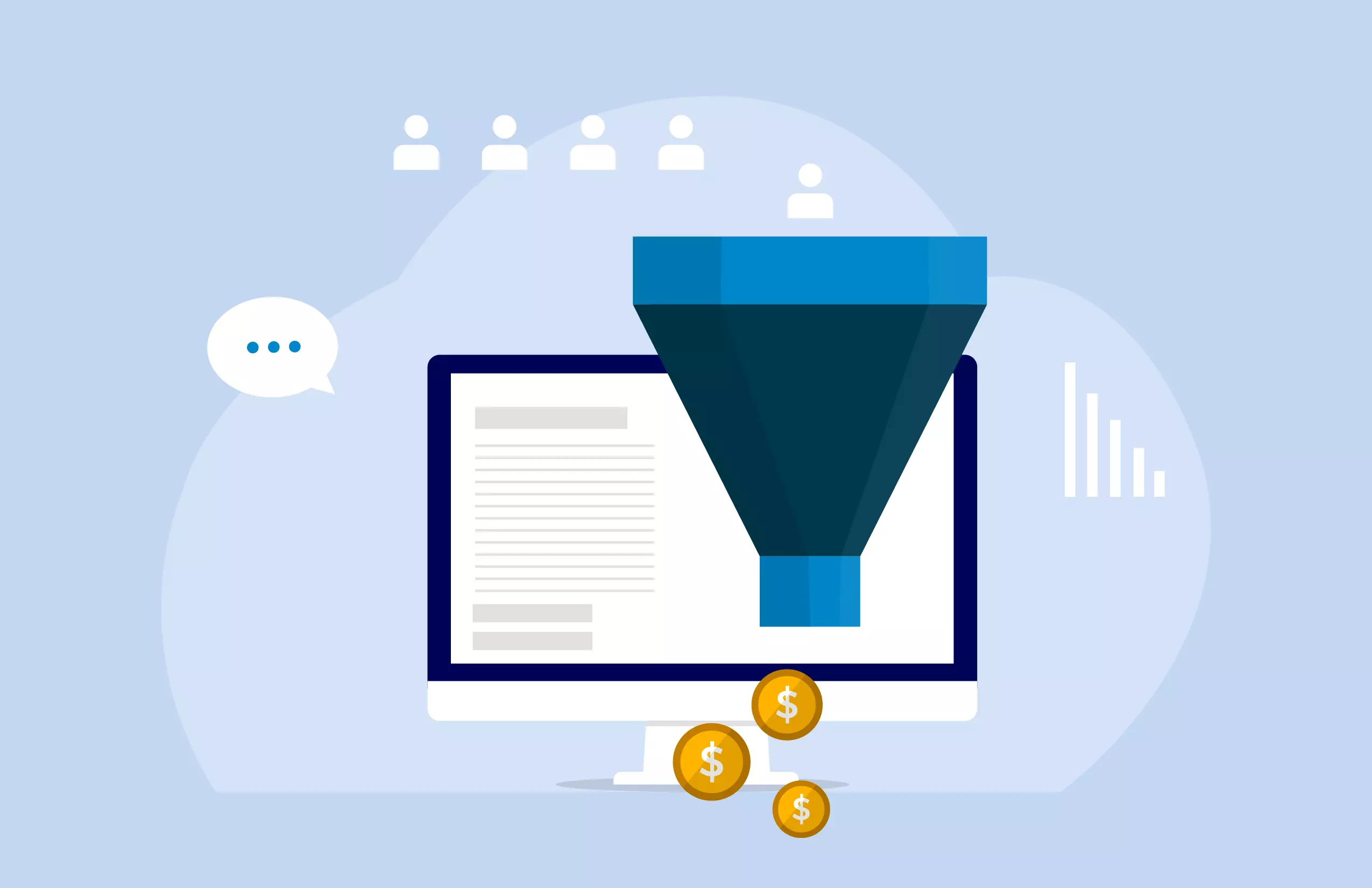 Steps to create an automated field sales funnel
What is an automated field sales funnel?
Businesses are getting more aware of promoting their brand name on every platform. An automated field sales funnel indicates the journey of a customer from brand identification to becoming a potential customer. The steps involved in this journey represent the sales funnel stages where the customer stands.
The field sales funnel stages can be classified into various stages. Businesses will make a visitor to paying customers with this indication of the sales funnel stages. These stages show a clear picture of the business and how they convert a prospect into a buying customer.
Benefits of an automated sales funnel
An automated field sales funnel turns a prospect into buying customers with all means of effort. It looks like clockwork to convert a user into a loyal customer from the early stage to the final stage. Some key benefits of using automated sales funnel stages are:
Saves time
Improves sales productivity
Depicts a clear sales activity picture
"If you put 20% of your efforts, you would gain 80% of the results" – Pareto Principle
Four stages of the field sales funnel
The below-mentioned four stages of the field sales funnel let the customer as well as the organization for an ideal deal of sales growth. The factors considered in each funnel stage are more considerable to retain the potential customer and also to refer to the new one.
Awareness – The initial stage, where the user knows about the brand of your product/service.
Interest – The second stage of the customer who shows interest in buying your product.
Desire– this stage makes the customer believe that your product/service suits their needs.
Action– the final stage where the prospect acts to become a potential customer.
What are the steps to create an automated field sales funnel?
There are certain steps to create an automated field sales funnel. The effective strategies of a well-planned automated field sales funnel boost active sales productivity and sales growth.
Carry out market research
Whenever you start a business or any action, you may sketch out the whole plan for productive growth. The same logic applies here, when you want to build a field sales funnel stage, you must carry out industrial market research for targeting the type of customers whom you need and what type of solutions they need.
Analyze the product market and create your field sales funnel accordingly. Approach the targeted customers with the note of providing solutions to their needs and not in the mode of selling your product/service.
Announce unique offer
To improve the field sales funnel stage, evaluate a unique and attractive product/service offer and announce it to the target customers. This helps to achieve a higher conversion rate and bring more potential leads into your field sales funnel.
Choose organic or paid channels to generate traffic
Customers prefer quality and knowledgeable content in the early field sales funnel stage. It creates awareness about your brand and makes customers trust your brand.
131% of customers purchase a business brand when they get qualified content at the early stage.
Provide informative content such as blogs, articles, videos, and use cases of how your product/service helps in providing solutions for their needs. This structure makes the customer build a strong relationship with the company and makes them sustained customers forever.
Go for paid traffic
Paid traffic is the supplementary solution for organic traffic, where you can use this idea for generating more leads, and even convert them into potential customers.
At each funnel stage, ads must be targeted for promoting your brand service/product. For example, at the awareness stage, you must choose a targeted ad for providing brand awareness to know about the product for all customers.
Paid ads must seek the attention of targeted customers to provide solutions for their problems. This makes you stand unique in the market. Rather than selling products directly or through cold mail, this is the best option for generating more leads.
Provide lead magnet
When a customer gives their contact information in return you should provide them with valuable information, which is called a lead magnet. This stage creates steps to further engage with the customer. You should constantly nurture the lead until they become valid customers.
Establish an email marketing automation system
Email contact acts as the proper guidance for generating more target buyers. Once a prospect email is captured, lead generation is nurtured for building strong connections with the customers through the email marketing automation system. Email campaigns are an effective way of promoting your product/service information.
Bottomline
An automated sales funnel is not possible without technology. In the digital era, there are numerous automated sales funnel tools to use for your business. Choosing the right sales funnel-building software is an optimal way of generating more leads and converting them into valid paying customers. An automated field sales funnel generates and nurtures lead-like fuel added for the machine. It reduces the manual efforts taken at the early stage for creating a field sales funnel. An automated field sales funnel improves the efficiency of your business sales and marketing campaigns.