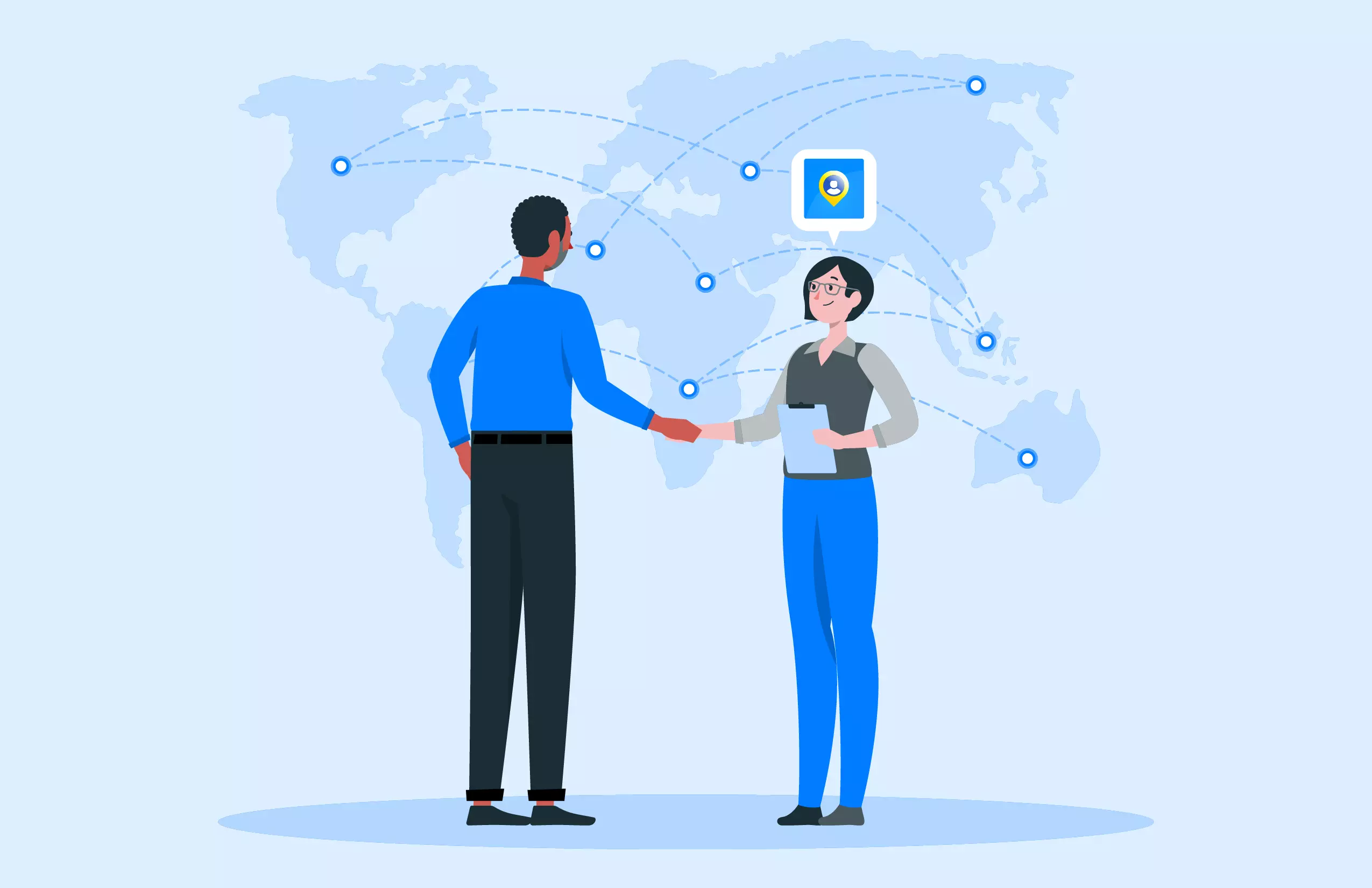 How Lystloc helps to improve loyalty in the field service industry
Field service management is the predominant factor ruling the field force industry with its prevailing features for supporting field service productivity. 75% of decision-makers report that field service management is promoting revenue, and 80% say that field service is the key factor for their overall strategy.Field service management increases the efficiency of employees and drives field service productivity in every organization.
Challenges of field service management
Some typical challenges of field service management are:
There is no 100% consistent and efficient field service in any management. Some factors might negatively impact field services such as
Unsatisfied customer communication
High-queued waiting terms for customers
Unexplained products/services by field employees
The major criteria about customer non-satisfaction lead to stressful mobile workforce management in which customers may feel difficult to continue with the field service management. It also affects field service productivity and incurs low-cost productivity and decreased sales growth.
The main reason for such changes is due to a global pandemic. So, many companies utilize the new standards of safety and deploy video-based remote support for all customers. Virtual support acts as a problem-solving device for every field service industry.
Tips to improve loyalty in the field service industry.
To achieve effective field service management and make customers happy, here are some advanced steps that will also help field service employees for increased field service productivity.
Prefer optimal field service software
The field service workforce is all about managing the workers with the right data and proper workflow. For optimal data collection and work schedule, many field service software are available in the market. Choose the appropriate one that suits business with massive advantages and utilize it in your organization.
Field service software that provides great resources with timely reports to every field employee is a big advantage for the field service industry. Try out Lystloc for the best field force management software for all industrial sectors. The functionalities of Lystloc software are seamless, consistent, and effective for increased field service productivity.
It has features such as location-based employee attendance, live sales reports, meeting notes, live field tracking, task management, and so on. It has CRM integration features for efficient field service management.
Field service manager's strategies to follow up with field employees
Monitoring field service employees and increasing field service productivity is crucial for every field service manager. So, every field service manager must incorporate sufficient methodologies to track their field employees from preventing inefficiencies.
To monitor the field employees, they need to be updated with every field employee's work. For flawless monitoring, use the Lystloc employee monitoring app for exact field employee tracking and automatic work scheduling with accurate data insights. With these exact insights, field managers can analyze the overall performance of every field employee and provide them with proper feedback to maximize the field team's productivity.
Choose real-time communication for customers
Most customers prefer to explain your product/service in real-time pictures. So, the field employees are required to visit the customers directly to give a brief explanation about your company's brand. This allows customers to strongly believe in buying your product rather than cold emails, or calls.
Lystloc has an option of live field tracking, meeting notes, and sales reports to identify the client meeting status at the location. It has an additional feature of adding a live or existing video about the client meeting to give a visual video proof at each client spot. This would help field employees to have more concentration towards work and real-time communication with the field managers without any calls or messages.
As field employees need to mark their attendance at every client spot, they are urged to reach the client's place without any delay. This feature promotes good workflow and time management for increased field service productivity.
Deploy field service automation system
Field service management is time-consuming and manual mistakes can lead to high inefficiencies when appropriate field service management software is not deployed.
By utilizing field service automation processes, mistakes can be avoided as no manual intervention is required for managing each task. It helps field employees travel and reach the client location with an optimized route suggested by the field service management software. Employees can feel relaxed and have customer-focused activities with the automated route management system. Lystloc proves as the best field automation software to maximize organizational efficiency.
Bottomline
Thus, the right field force software can build your organization to greater heights. Lystloc assists every field industry to have optimized field workforce management and promotes higher field service productivity. Every remote employee can be tracked with accurate data for better improvement in the future and keeps employees to remain consistent in their daily activities. Lystloc is a single platform for efficient and empowered workplace management for industrial sectors.