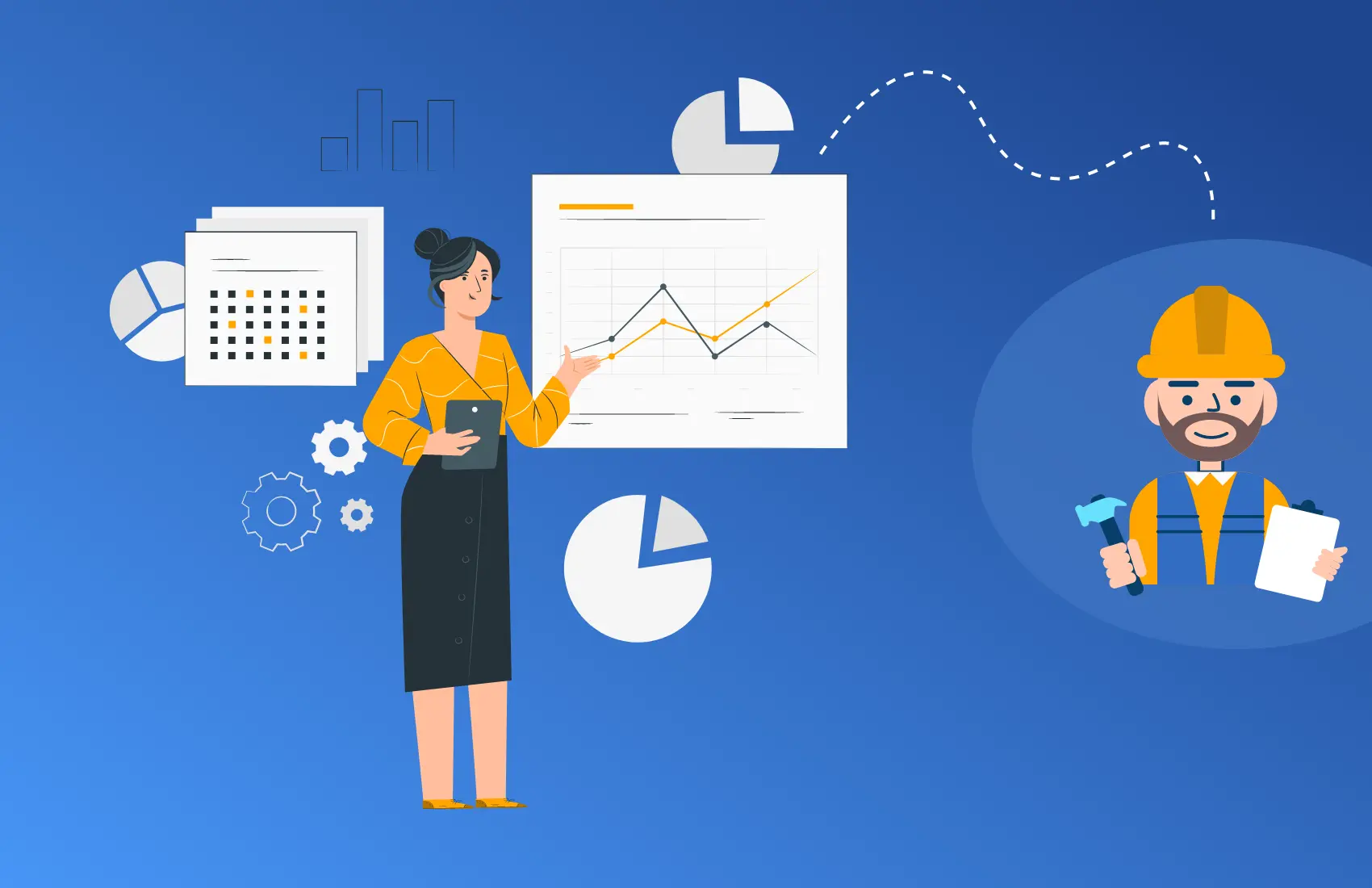 How To Maintain The Field Employees Daily Activity Log
The scarcity of resources influences most business decisions in an organization. Time and money are two of the most valuable of these scarce resources. Nevertheless, while money wasted or lost can indeed be rebounded, time cannot. When time is squandered, it is gone forever. As a result, time management is an important aspect of business productivity. When the field employees know how to manage their time more effectively, they can increase their work productivity and make the most of the day.
Keeping an activity log all through the day is one of the most effective strategies to stay on top of your responsibilities, allowing you to focus on the higher value, more important work while reducing or eliminating the lower value, less important activities. A daily activity log is a record of how an employee spends their time on a daily basis. It demonstrates how, where, and when the work time is spent.
How To Keep Track Of The Daily Activities Of Field Employees?
An activity log is a digital record of how your field staff assigns the time they spend on daily activities. Maintaining an activity log report allows you to acquire a more accurate picture of how your employees spend their time all throughout the day.
Keeping track of their actions will help you figure out if they're completing the most critical tasks at the proper time of day. Field staff must record their activities as soon as they occur in order to establish an accurate and exact daily log. They will almost likely overlook some important facts if they wait until the end of the day's work to record.
Also, keep in mind that the purpose of an activity log is to increase field employee productivity. As a result, you must also track inactive and unproductive time. Each staff must account for time spent at work and time spent on other activities, as long as the timeline is within the accepted work hours. Activity logs are also useful for recognizing non-essential activities that do not help you achieve important goals. Monitoring the time the field force gets to spend on these non-essential activities can help you know which tasks you can mitigate from their daily work.
5 Best Field Employee Activity Monitoring App That Can Be Useful For You
The field employee activity monitoring app enables a company to track sales employees' locations, activities, and worker engagement in relation to outside sales work. The activity monitoring app allows businesses to monitor and supervise their field staff's daily activities, evaluate employee productivity, and record attendance from the field, ensuring that employees are working according to their assigned plans around the clock. If you're not sure where to begin, consider how a sales employee tracking tool can help you boost overall employee productivity, track their movements, reduce time theft, and enhance their performance in real-time.
Lystloc is a field staff activity monitoring app that allows you to track and manage the locations and daily activities of your field employees. This app is entirely dedicated to tracking location-based data, on-site attendance, activity management, analyzing daily activity log reports, and so on. Lystloc also offers live tracking, which allows them to receive real-time information about the employee's current location, check-ins/outs, task activity in progress, distance travelled in a day, and much more. Lystloc helps to monitor real-time employee activity, allowing you to check on field employees without interfering with their work.
FieldSense
FieldSense is a mobile field force monitoring app that enables field employees to perform a variety of routine tasks such as punching in and out of daily attendance, adding customer visits, arriving at meeting locations with real-time route planning support, reporting task activity outcomes, claiming expense reimbursements, notifications on important updates, and so on. It provides a comprehensive picture of on-field activities on the application dashboard with detailed insights. FieldSense is a business app designed to help companies to optimize their field staff activity log.
dayTrack
dayTrack is a mobile-based field employee tracking app that helps you in getting accurate information about sales employees' exact live location, attendance, sales visits and follow-ups, day-to-day travel expenses, etc. The software also supports planning and managing the employees' daily activities and meetings by on the spot updated and authenticated data. The dayTrack app also generates reports at the end of the day, which are emailed to reporting managers, saving the sales force and corporate management a lot of time.
Unolo
Unolo is a field force management app that includes features like location monitoring, time and attendance tracking, field activity management, and more. Field force can enter into CRM with its field sales force automation approach, making it simple to plan a full day's activity and input validated data that helps your company grow its top line. You can keep track of your field employees' real-time location and job progress at any moment. Field staff can use the app to book orders, upload product photographs and data, and communicate invoices.
BeatRoute
BeatRoute is a perfect amalgamation of a CRM-based sales force automation app for sales employee location tracking, attendance & leave management, field job reporting, and lead management system packaged into a single easy-to-use solution. Geofenced alerting; getting alert notifications whenever a field employee enters/exits the defined activity area. BeatRoute is powered by multi-user, multi-hierarchy, multi-utility field force mobile software that helps in stock & inventory management, expense claims, and field communication for your field force employees.
Summing Up
Every company's goal is to maximize profits while utilizing fewer resources. Time is one of those resources. Data showing how you spend your time is just as crucial as data showing how you spend your money. A good field employee activity monitoring app provides you with all the knowledge you require about time as an asset in your business. Reviewing this data and acting on it will boost employee productivity and, as a result, influence sustainable business growth. The field staff activity monitoring app clearly displays each employee's progress at work at any moment of the day, providing you with sufficient information needed to make the perfect use of their competence. When you understand how each field employee works, you can delegate tasks to them accordingly.