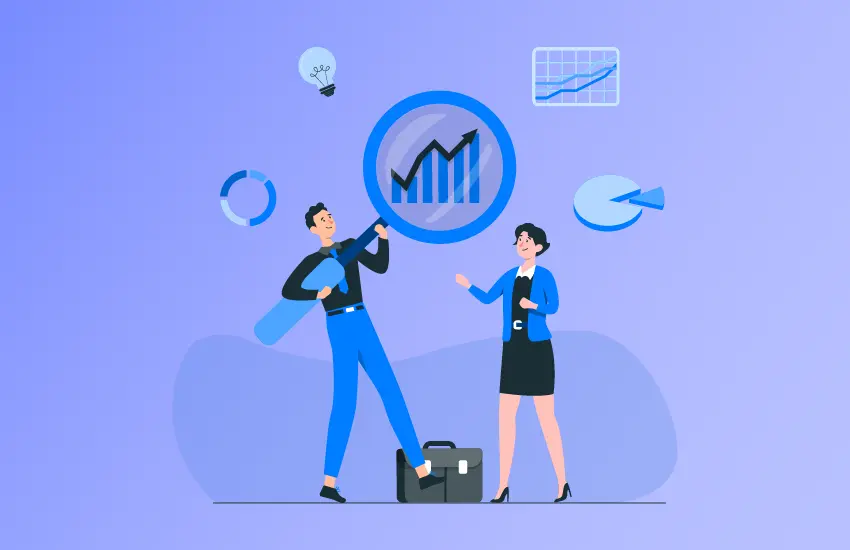 How To Stay Focused At Work: 6 Ways That Can Increase Field Employee Productivity
While it is simple to define field employee productivity as getting the task done in the shortest amount of time possible with the highest efficiency, it is much more difficult to be productive at work. That is mere because maintaining focus on the task at hand is incredibly challenging, with so many disruptions to keep them from just doing their task and being efficient. Recognizing the benefits of remaining focused can be critical to their success and will assist them to identify areas in their career paths where they can improve.
Learning how to focus by using beneficial attention-span-improvement tips can help them in becoming better field employees. Though interruptions are unavoidable, knowing how to cope with them and deciding what works best for them are excellent places to start. One of the toughest tasks for field employees is figuring out how to remain focused when a thousand other things are going on around them. Here are some 6 tips that can help the field employees in retaining their focus in their fieldwork and increase their daily productivity.
6 Major Tips For Field Employees To Stay Focused In Work
Prioritize Your Task-Based On Its Importance
On a regular basis, field employees are probably juggling a slew of tasks. When they're bouncing from email to email and project to project, prioritizing the tasks is critical to keeping their focus and curbing the chaos. Furthermore, some tasks may take longer to complete because they require prolonged, uninterrupted attention, whereas others are completed quickly.
If the field employee has a wide range of tasks to finish, it can be helpful to not only make a to-do list but also to prioritize each task. This will help to work through the tasks systematic way rather than being weighed down and likely ineffective. They can combine and intersperse tasks of different time spans and approachability to maintain consistent levels of engagement with the tasks. This will help the field employee stay focused consistently.
Schedule The Time Effectively
One of the primary reasons many field employees lose focus is a lack of a proper plan. As a result, their wavering mind frees itself and we lose concentration. Try scheduling your tasks on a timely basis to tame your monkey mind. They have to choose a planning method that works best for them, whether it's prioritized to-do lists, an hourly work schedule, or something completely different. Productivity is defined as the ability to complete tasks in the shortest amount of time while maintaining high levels of efficiency.
As a result, time is a key consideration when scheduling a day. Field employees must be aware of their available time and assign sufficient time to each activity on the to-do list. All of the jobs they undertake are time-limited. As a result, it's critical to stick to the schedules, finish the jobs, and meet the deadlines on time.
Setting The Right Goals And Deadlines
Setting the right goal is more important than keeping a to-do list and a schedule. Setting goals helps to trigger new practices, guide field employees' focus, and maintain that momentum in work. Goals also help to optimize their attention and encourage a feeling of self-mastery. As a result, the right goal is an excellent starting point from that they can deconstruct smaller goals and tasks. Make sure the employee's daily goal is both achievable and realistic.
Similarly, if a field employee is not under pressure to finish the task, they will dawdle twice as much. Establish firm deadlines for all tasks on their to-do list. They can create a sense of urgency in this way, making it easier to accomplish a state of balance and truly focus on essential tasks.
Do One Task At A Time
If your brain is attempting to handle multiple tasks at once, it may have an impact on how you work even when you are trying to complete a single task. Because the brain can only focus on one task at a time, multitasking decreases field employees' productivity and effectiveness. While they attempt to do two things simultaneously, their brain is unable to complete both tasks successfully.
Rather than saving time, it accomplishes the exact opposite. Furthermore, when an employee tries to balance more than two tasks at once, they lose concentration and make errors. Having taken one task at a time and working until it is completed frequently helps them focus. Improve their work quality and mental capacity by focusing on one task first, then progressing on to the next.
Use Of Smart Field Force Automation Software
Field force automation software helps to eliminate repetitive, traditional manual tasks and automates them to allow you and your field workforce team to focus more on closing sales and generating revenues. If you automate a field action or task, you will be able to remove unnecessary actions and time so that field employees can focus on their major selling activities.
The right software is something that saves time and money, is efficient in operation, is simple to use and handle, and serves as a solution for sales-related issues such as attendance tracking, client meeting updates, follow-ups, daily sales reporting, note-taking, and much more. However, it could be a really tough task to come up with one such feature set software that could likely be perfect for your field activities. We know this seems like a huge task, but the best thing is that you don't have to worry anymore.
If you're looking for a field force automation app that has all of the above features and is a one-stop solution for managing your field work-related difficulties, Lystloc is a great place to start.
Take Short Breaks To Revive Focus
When a field employee is unable to concentrate on a task, the best thing they can do is take a break. No one can work for long periods of time without a single minute of distraction. It is preferable to take frequent breaks than to become exhausted by multiple ideas and thoughts. While taking too many breaks can impair concentration, it is also critical to take sufficient breaks to stay focused.
Allowing their brain to shut down and take a break might also give them the boost they need when they get back to work. After the field employee finishes a scheduled assignment, they can schedule those breaks. They can relax by doing something relaxing or can have a small walk that will give them the energy they need to go through the rest of the day and help them stay focused.
Get A Good Night's Sleep
Field employees can only stay focused unless they are physically and mentally fit. Good health will help them find the focus they require. They won't be able to concentrate if they're overly tired. Hence, developing a sleep schedule is one of the most effective ways to get enough sleep and be energized enough to focus at work.
Plan 7 to 9 hours of sleep for them every night, just as they would for any other priority in their life. The field employees will slow down if they are sleepy during work hours. Getting a good night's sleep, on the other hand, allows them to stay aware and awake throughout the day, particularly in the morning. As a result, obtaining enough sleep each night is critical for staying focused at work.
Summing Up
Every business leader wants focused and productive field employees. We all strive to become better employees and increase our productivity. To accomplish this, we might have to change the way we work as well as the environment in which we work. Field employees can transform their work productivity and efficiency in meaningful ways to benefit their organization and themselves by making these changes and committing to maintaining focus.
Retaining focus at work is critical for a successful career – it can be difficult at times, but it is always feasible if field employees follow the above right focus suggestions. They will be able to significantly increase their productivity if they use the best approach and motivation. In the end, they'll probably find that they're completing their tasks quickly and effectively, which will make the field employees happier with their job and with their daily lives.