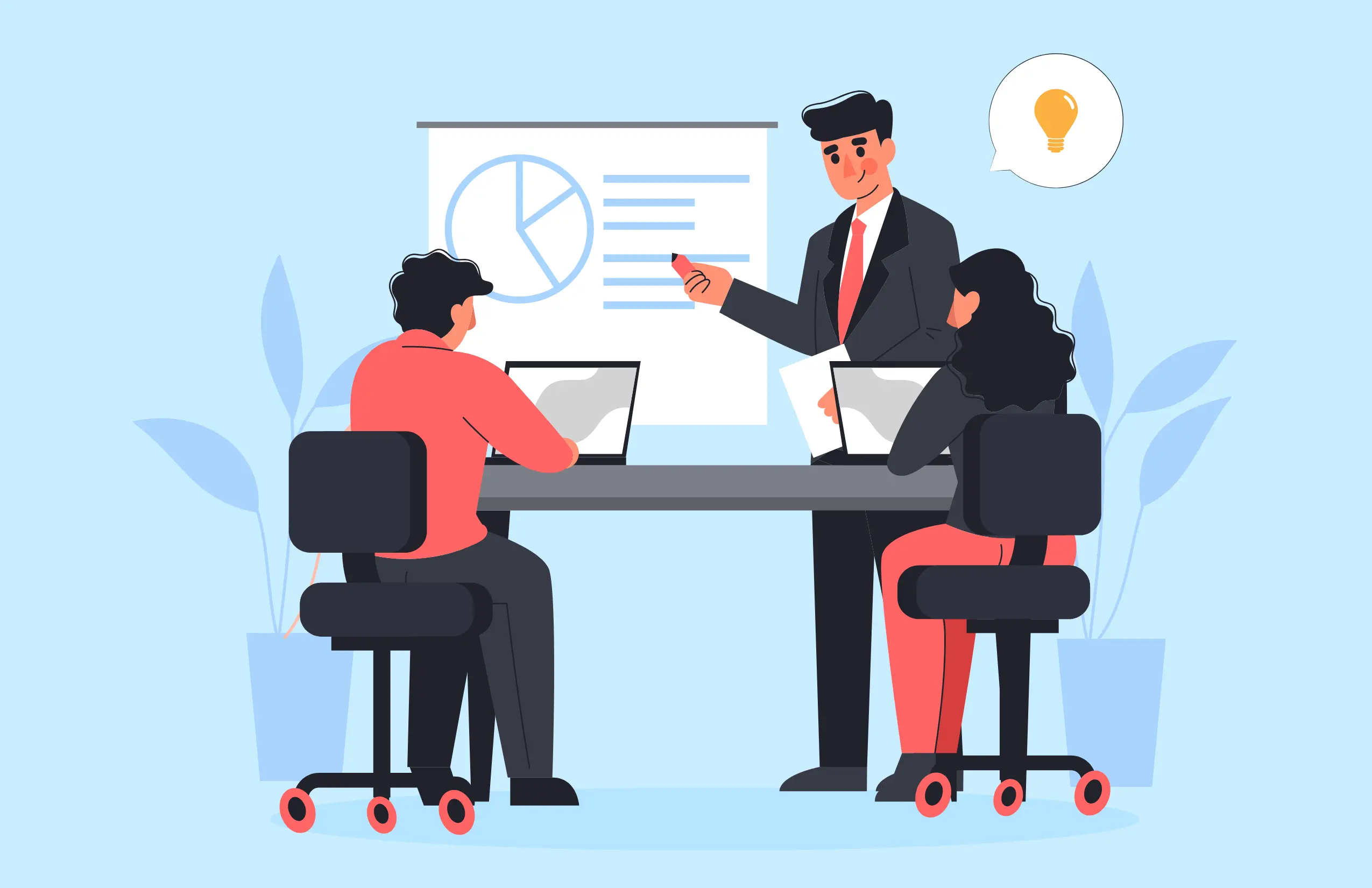 How To Prepare Effectively For A Client Sales Meetings?
The first and most important step is to prepare prior to meeting a prospective client. Making an outstanding first impression is essential whether you're getting ready for a client sales meeting with a major multinational or a startup business. What sorts of things should you do when meeting a prospective client for the very first time?
It's critical to make an excellent initial impact on prospective clients. Whether or if the relationship develops into a long-term partnership depends on something in and of itself. The performance of your business depends on your ability to conduct client meetings effectively. You could earn referrals, strengthen relationships, and close more deals with their backing. The following sales meeting tips will help you in getting ready for your subsequent B2B client sales meeting.
What Is A Client Sales Meeting?
A client sales meeting is an organized encounter between you and the client that's intended to foster communication and cooperation. The simplest and fastest way to fully comprehend what the customer wants and the way you may best satisfy them is to prepare and conduct an efficient client meeting.
A crucial turning point in the sales cycle is a client sales meeting; it determines whether you will go through the sales pipeline or not. Either you succeed in persuading the potential customer, or someone else beats you out. As a result, the meeting is important for finalizing the sales deal.
Why Is It Crucial To Ace An Initial Client Sales Meeting?
Any tiny business entrepreneur will give you one of these answers when you ask them about what they feel about client sales meetings. The most thrilling phase of the sales process, according to some, is the sales meeting. This is their moment to establish a relationship with a potential customer and eventually demonstrate their depth of expertise. Meeting prospective clients, though, is more than just painful for the majority of us. In reality, doesn't it seem like more of an interview?
The first encounter with a customer puts the sales pitch to a close. This is the goal you've had since you discovered a potential customer and gave them an e-mail or cold call. You must now utilize all of your expertise regarding your business as well as your sales talents to persuade potential customers to purchase from you.
A prospect agreeing to spend time with you indicates that they are interested in learning more about what you are able to offer. It does not imply that your clients will purchase from you. Yet it's a positive indicator that they're interested thus providing you an opportunity to persuade them.
7 Best Sales Meeting Tips For Salespeople To Prepare For A Client Sales Meeting Effectively
Outline Goals Clearly And Prior To The Schedule
Clearly outline the meeting agenda prior to time so that you and your clients understand how to prepare. Making plans for the meeting beforehand additionally gives your customer enough time to think about specific queries they would like to ask. With a plan of action, you can ensure that you're not wasting your or the client's time by just going through the issues that need to be discussed in person. Agendas ought to additionally make it easy for both of you to organize meetings ahead of time.
Do Proper Research
Strength comes from knowledge. the better you understand, the fewer chinks in your armor you will have, and you will be able to answer any queries that potential customers might throw at you. Baseline research, market analysis, and client data are just a few of the key areas you ought to be familiar with since they can assist you in better grasping the customers' operational framework, objectives, and requirements. It can also assist you to prevent doing deals with any customer who appears to be a terrible fit. A meticulously researched business generally encounters fewer unpleasant jolts.
Make A Good Conversation
A first client sales meeting is comparable to a game of tennis. It must be reciprocal, with equal input from both parties. Only then the game continues after that. The customer experience is going to be poor at the finish of the meeting if you are simply batting the ball around yourself (i.e., only bragging about your products or services).
So, the moment you initially meet a customer, pay attention to what they have to say. You may pose the right inquiries and make headway with your target audience by acting as an excellent listener and paying close attention to every word they say.
Prepare Your Questions
The outcome depends on your questions. They exhibit care and attention. When you ask smart questions, prospects will perceive you as being more informed. Knowledge of client demands and how to make choices may be gained through questions.
They serve as the cornerstone of a solid relationship. Prepare a minimum of ten questions in advance. Ensure that you ascertain their current situation in relation to what you have to offer, top priorities, and pertinent critical demands. Keep them right in front of you throughout the discussion to help you stay engaged.
Focus On Offering Solutions
The major purpose of effective client sales meetings is to support them in running their business processes. There are going to be many sorts of client interactions, but the most important thing is to provide excellent business solutions.
Ensure that you pay attention to the customer throughout the meeting. Give close consideration to their issues, requirements, and goals. Imagine yourself in their position and evaluate how you may deliver solutions that are tailored to their specific requirements. To help clients, provide suitable solutions according to their difficulties and desires.
Be Confident
The most significant aspect is to feel confident. If you seem confident to clients at your first encounter, it makes a positive impact. In contrast, if you appear overly anxious or desperate, it will ruin your credibility, and the prospect will believe that they did you a favor by allowing you to meet with them.
So, begin to have faith in yourself and your product or service. If you have a firm conviction that you and your company can assist the potential customer in overcoming their issues, it will show over in the way you interact. You will appear compelling enough to gain further sales meetings.
Make A Plan For The End
When hosting a client meeting, keep in mind that finishing the discussion is just as crucial as initiating it. You must not only begin your client sales meetings on the correct stroll, but you must also exit on a high one in order to maintain your relationship with the client.
When you're finished, go back to the customer and make sure all of their wants or issues were successfully met. Avoid leaving any queries unresolved and make a point of repeating critical action tasks for which both sides are going to be accountable going ahead.
Wrapping Up
Productive face-to-face client sales meetings, either digitally or in person, are vital to the success of any B2B organization. They offer a big potential for you to acquire and retain clients. You do not want the initial impression of an unfamiliar client to be the last one they have.
Spend a bit of additional time preparing for meetings, being organized, and demonstrating to potential customers how you want to put your best face out there and care regarding what they think and believe. The sales meeting tips offered above will assist you to get off to a good start. They could additionally boost your chances of closing the sale and establishing an effective business relationship.