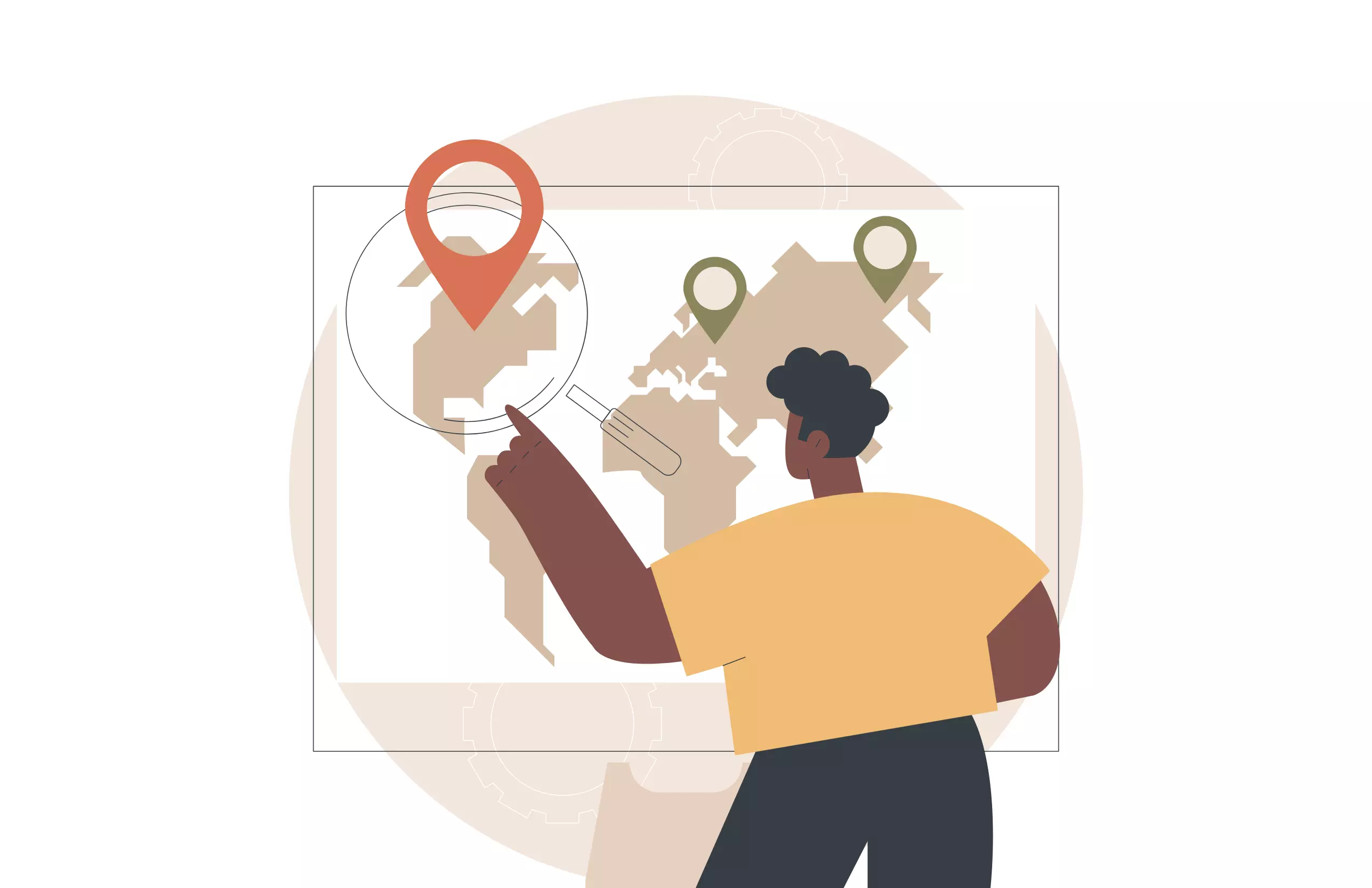 How to Plan for a New Sales Territory
What is a sales territory plan?
It is a methodology for successfully identifying and interacting with prospects, leads, and existing customers. The primary goal of the sales territory plan is to close more deals. In the past, sales territories were only defined by physical locations.
Today's digital age changed this. Representatives communicate with leads and customers using the phone, email, or other online sites. Personal sales meetings are practically non-existent.
In the present scenario, territory mapping is used to define different strategic fields, set appropriate sales quotas, and reduce costs. Managers should provide the team with an appropriate plan to increase productivity based on these. As a consequence, salespeople can strategically target the right consumers' needs.
Establishing a sales territory plan is important because it will have a substantial impact on your performance. Sales teams should strategically address the needs of their assigned market if they have a territory that is clearly defined.
How to plan for a new sales territory?
Your company can reap enormously from an extensive sales territory plan. But you need a unique strategy that is highly appropriate to your profession. What works for one company might not constantly work for another.
The following are the relevant actions you should consider taking to construct a suitable territorial plan.
Outline your firm's objectives and goals.
Having a solid understanding of your goals and business objectives is fundamental for having a successful sales year. Business-specific metrics will differ, but common themes are probably going to be things like revenue metrics, market share metrics, product- or service-specific revenue metrics, and perhaps metrics for client registration or renewal.
Though not always, these measurements should highlight growth. To sustain their financial position, business in mature markets will try to keep their existing clientele. Depending on the portfolio of goods and services that it offers, a business may blend positive growth, neutral growth, and declining growth models.
Developing clients in a specific market or creating new pricing structures, like subscription pricing, that direct the company toward future client relations of a new and different nature are two additional factors that might be in operation. This approach might involve transferring clients from current products to new ones. Another method is to focus on the clients of your competitors and encourage them to switch to your products.
Whatever strategy you use, it makes sense to choose your goals before sketching out your territories. Before going forward quite far, it is also necessary to have the other business stakeholders' acceptance of these tentative arrangements to make sure everyone is consistently on the same page.
Understand the needs, challenges, and motivators of your customers.
Knowing precisely what you want to achieve commercially, the next step is to seriously reconsider the other side of the business equation—your customers and prospects.
Regarding sales and marketing, it's almost impossible to know too much about your clients. Together with developing a professional rapport with a prospect, it's vital to have a thorough awareness of the challenges confronting their industry and how they could affect the company's operations.
Let's say a sales rep is aware of how buyers' capacity to lower costs or increase revenue is influenced by industry dynamics. If so, they'll be well on their path to assisting their customers with their problems, especially if they can demonstrate that they have a greater awareness of what's involved than their opponents do.
The length of the sales cycle and the payment schedule will be significantly determined by the magnitude, scope, and complexity of a prospect's concerns. In plenty of other words, the longer the sales cycle and the more entities will be involved in the decision to buy, the more complicated and costlier the proposal. The smaller the sales territory will probably be as a result. Correspondingly, less complicated problem-solving products and services will have rapid sales cycles and maybe broad geographical horizons.
You may create and sustain the ideal sales territory tactics for your business by being conscious of this dynamic and how it may evolve.
Conduct a SWOT analysis.
The economic environment is dynamic, generating both opportunities and threats that must be addressed effectively.
The SWOT analysis is the industry standard for interpreting these dynamics (Strengths, Weaknesses, Opportunities, Threats). Despite territorial planning being a little varied skill, it nevertheless offers an insightful perspective on the dynamics at play and identifies ways that a firm's time, money, and resources could be used to their maximum potential.
The optimum sales strategy and, ultimately, the best pattern of the sales territories may be decided by defining and recognizing the opportunities and threats to which a good, service, or company is exposed, in addition to how they correlate to one another. In hopes of resolving specific sales and marketing difficulties, it may also serve as the framework for the marketing department to create extra promotional campaigns for targeted industries.
Construct Your Mission
You are in a great situation to create your sales strategy if you have a solid comprehension of the outcomes you want to accomplish and the features of the marketplace you are competing in. One major facet will be your sales territory plan.
Whether you're engaged in account management or new business growth, your sales strategy will differ. It will also largely depend on the complexity of the product or service being given, as well as the duration of the sales cycle. It might also vary depending on whether transactions are handled face-to-face or using digital sources for commerce.
Action Strategy for the Sales Territory
After setting your goals and methodology, you should concentrate on implementing them successfully. Each sales territory does have an activity that is generated and owned by the sales individual in charge of that territory. Each sales territory has been carefully designed utilizing a multitude of business and external data.
By territory, the action plan will vary. Some people will present new goods and services to their existing contacts to boost their revenue. To build upon such a fundamental point, others inside the business will expand beyond and higher. Some strategies can focus attention on a specific industry for the first time and find the appropriate people to engage with the challenges you could address. It will make an effort to build with the marketing team to figure out who has to be targeted while also supporting the creation of proposals on the issues those customers are expected to have.
Periodically evaluate your plan.
With your sales territory determined and the associated plans being carried out, you are in a prime place to regularly evaluate your progress. You should sense confidence that you are communicating with the relevant sectors, segments, and identities thanks to the detailed insights. You can monitor your advancement by measuring your inputs (including sales calls, meetings, and marketing initiatives) as well as your outcomes (such as leads, opportunities, and revenue). Analyze your strategies and make any essential modifications to accomplish your other targets.
Bottomline
A sales territory plan may seem challenging to implement. And depending on the scenarios, it is—whether you manage a large company with worldwide impact or a smaller one that is just starting to grow in novel areas.
Preventing intrusive thoughts is a key element. If you follow the above guidelines, you'll be capable of determining your targets, acquiring a more thorough knowledge of your market, getting to know your customers, and targeting them without spending the ultimate energy.