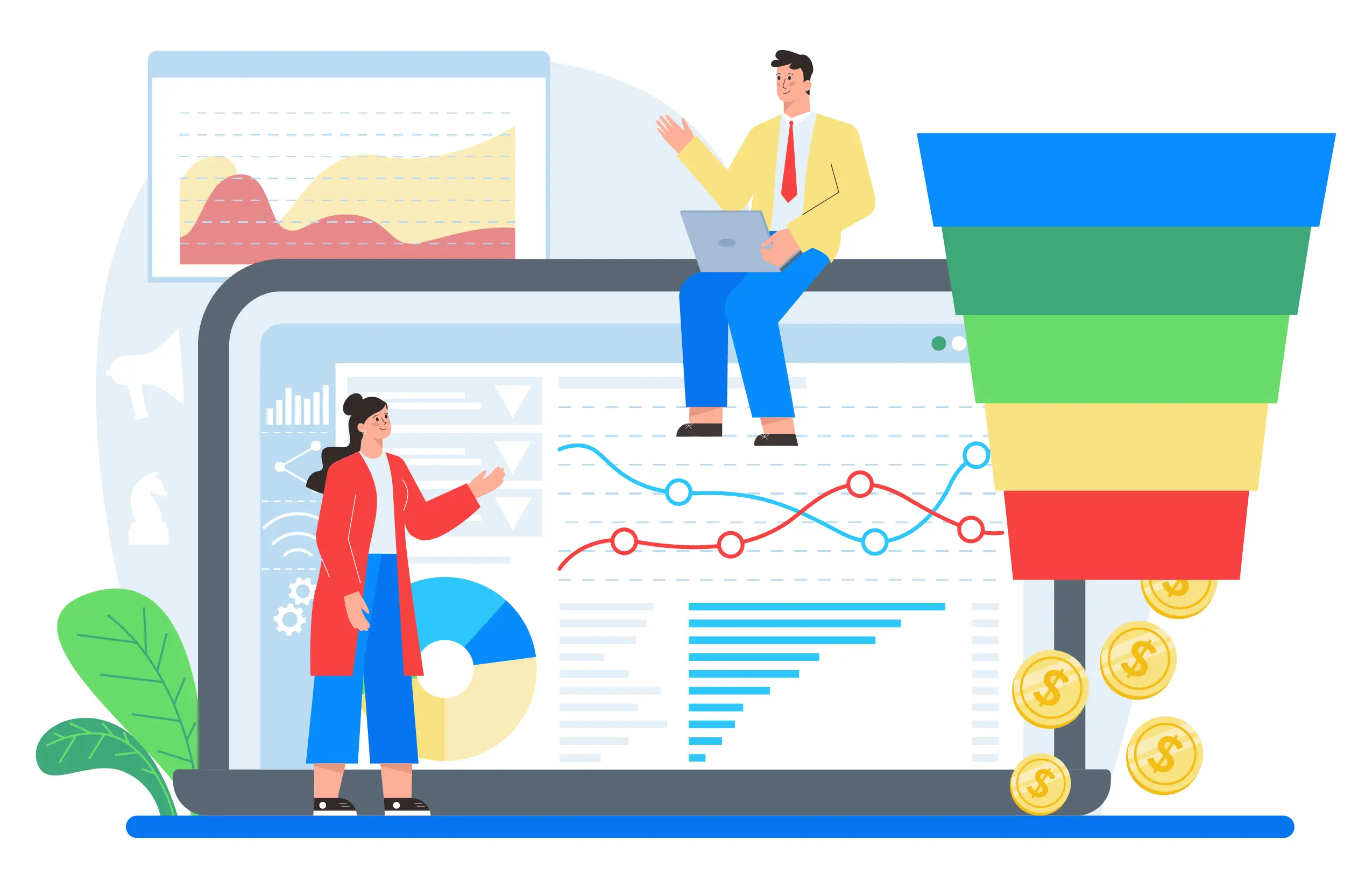 8 Best Practices For Keeping An Organized Sales Pipeline
Not everyone has the right idea of what constitutes effective sales process planning. It is challenging to forecast income in small and medium-sized businesses because the sales process is frequently chaotic and unorganized. This impacts a number of other processes, including increasing cash flow, hiring new employees, and establishing revenue targets. In essence, without a sales pipeline, selling is like donning a blindfold and not knowing where it will lead.
Sales managers can create an effective sales process planning and obtain knowledge about the sales process by creating a clearly organized sales pipeline. Your sales process will be more efficient and your team of salespeople will be able to see where each potential client is in their purchasing journey with the help of a complete and efficient sales pipeline. Maintaining your sales pipeline in good shape and under control will increase the speed of sales and profitability.
What Is A Sales Pipeline?
Utilizing a sales pipeline allows you to follow prospects from cold leads to purchasing customers at each step of the purchasing process. The way your sales process operates will determine the precise stages in your sales pipeline. It's important that you as well as your team are able to employ it to monitor each prospect's progress through the buying process and determine what steps need to be taken next.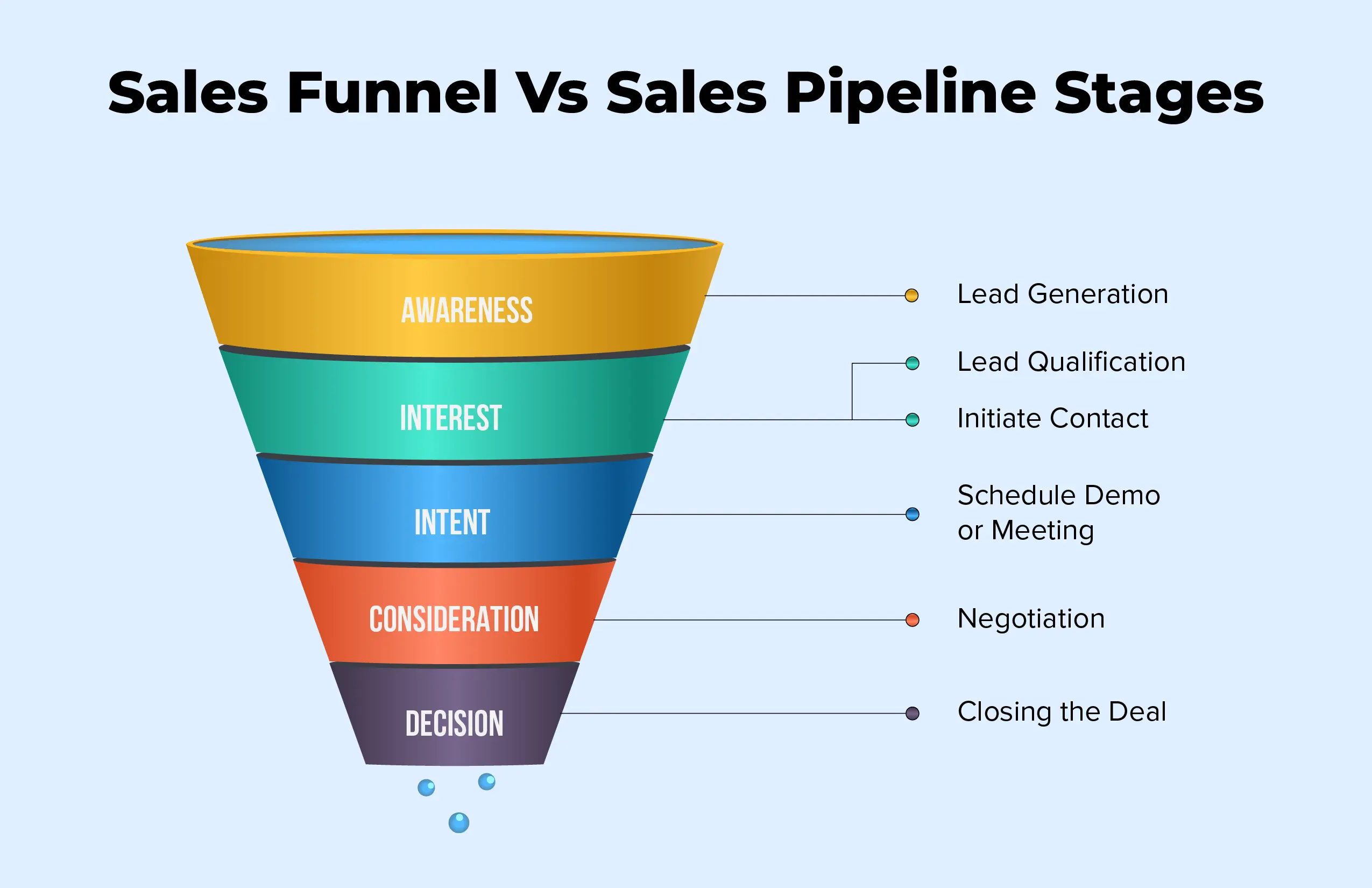 Sales managers and salespeople looking at the sales pipeline can identify problems such as deals turning brown, shifts in purchasing behavior, process failure, exaggerated projections of revenue, etc. with such an in-depth understanding of where potential customers are all through the sales experience.
Lacking a sales funnel is equivalent to trying to drive at night without a headlight or a streetlight. But with one, you won't need to recall how to follow up on time, keep track of your leads intellectually, or create speculative sales forecasts.
Why Is It Important To Manage An Organized Sales Pipeline?
Without diverting their attention from ongoing deals, a sales pipeline management system aids salespeople in spotting potential sales chances that are about to expire. As a result, it boosts revenue by resolving problems at each step of the sales cycle.
A sales pipeline management structure, in basic terms, offers a view of the pipeline phases each and every lead travels through. The system displays the number of leads the salespeople need to close in relation to their sales goal as prospects transition from being potential leads to customers. 
A sales opportunity's path through your sales pipeline process varies from lead to lead. Their degree of interest in your goods and services, financial capability, purchasing need, etc., all play a role. There may be leads that occasionally bypass certain sales pipeline planning steps. For example, you may advance a prospect straight to the final phase of the sales process if a lead is familiar with your product and prepared to make a purchase.
8 Tips For An Organized Sales Pipeline Planning And Management
Pick The Right Audience
Focusing on finding the right leads is the best strategy when you're looking to boost the efficiency of the sales pipelines. Always place more emphasis on quality than quantity, it is a truth. Make a checklist of the decision-makers you need to really target by locating the right businesses or individuals.
Utilizing the finest marketing automation tools, collect crucial lead data to find your ideal clients. Map out your sales plan after determining where suitable prospects are coming from and then keep a watch on your competitors to see what kinds of businesses they are pursuing.
Organize The Sales Pipeline Planning Stages
Salespeople have the immense responsibility to achieve their goals; occasionally, a yearly or bimonthly target may seem too overwhelming. Organizing every deal into the typical steps needed to complete a sale is a tactic for lowering this kind of pressure.
If you coordinate and concentrate on sales process planning, the team is more likely to hit its sales goals. Your sales pipeline is set up to handle and keep an eye on that. When planning out your sales pipeline, take into account the actions your team takes the most frequently and the ones you believe have the most considerable impact on revenue.
Review Your Pipeline Consistently
Managers and the sales teams gather on a weekly or biweekly basis to review both team and individual sales pipelines during pipeline reviews. They primarily assist salespeople in creating sales process plans to advance their deals. The basic framework is that salespeople discuss a few deals while outlining any issues they are experiencing.
The managers and other representatives—some of whom are more seasoned—then offer suggestions for tactics the salesperson can use. Most importantly, if you're the manager, let your team know that discussing difficulties is welcomed at this meeting. Salespeople will express more complaints or issues this way, and you can then assist in solving them.
Start With Lead Scoring
Lead scoring is an excellent method to assess leads effortlessly and speed up your sales pipeline. A lead is highly qualified and high-scoring if they have a genuine interest in, an urgent need for, and the power to decide and spend money for your product or service. They should be added right away to the CRM pipeline. However, even marketing qualified leads (MQL) may require extra validation before they are put into the sales funnel. Naturally, this will result in a narrower sales pipeline, but it's also likely to increase sales.
Eliminate Inactive Deals From The Sales Pipeline
A deal that hasn't advanced in a reasonable period of time is said to be stalled. Deals that have sat in the queue for three months or longer are often better to be eliminated. The more time that they remain open, the less likely it is that they will shut. Your rate of conversion and typical deal value both suffer because of these inactive leads.
Therefore it's preferable to concentrate efforts on deals that continue to progress because that is where they mean the most. With a CRM that instantly alerts your team of deals that are stale, you can assist your reps in moving deals swiftly from one phase to the next.
Create A Manual For Sales Pipeline Organisation
You completed all the steps required to set up your pipeline. Additionally, you are knowledgeable about the methods and best practices that ensure your sales process runs smoothly. It is now time to compile an official sales pipeline organization manual and record all the strategies behind your accomplishments. Any sales workflow that you include in the CRM or marketing tools can use it.
The method enables you to use standardized procedures for the best outcomes while saving energy and time. You can control the processes of other departments and teams by employing organizational tactics.
Tracking Field Sales Reps Effectively
To effectively manage the sales pipeline planning, you must keep an eye on your reps' sales behaviors. The sales manager's responsibility is to ensure that each rep receives a sufficient amount of deals, that prospects are reached as soon as possible (by phone, email, social media, etc.), and that opportunities are moving steadily through the pipeline.
You can ensure that everyone is actively contributing to the development of a successful sales procedure by keeping an eye on your reps' actions all through the sales process. You need to implement specialized field sales tracking software and automation in order to manage your field sales reps successfully. This will enable you to obtain the details you require without having to wade through a mountain of data.
Make Use Of A Sales Pipeline Management Tool
If you're a one-person squad, keeping an eye on your leads via a spreadsheet made in Excel might be a good idea. Managing the interactions of hundreds or even thousands of people over the course of months or years, however, can be difficult as your business grows. The best way to combat this issue is to use the proper sales technology.
You can get a complete and organized image of the sales pipelines with the help of lead management solutions. By enabling users to allocate duties and deals, post feedback, and maintain track of meetings, it promotes shared pipeline management. Without a specialized sales tool, it will be much harder to execute the sale process effectively.
Bottom Line
There is tremendous pressure to achieve monthly, weekly, daily, and sometimes quarterly sales targets. Being in the sales industry entails that. But are you spending too much time closing deals on the rear end of your sales pipeline? The very initial measures taken to add new leads to the sales pipeline and manage them until they close are equally crucial. Your sales pipeline is going to suffer if you don't have a long-term objective in mind.
For you to accomplish and surpass your sales goals, a well-organized sales pipeline planning must be established and managed. Analyze the sales pipeline frequently to figure out how the sales deals are going as well as where you ought to put your attention. To increase your rate of conversion, concentrate on the most suitable prospects and pay more consideration to the sales pipeline management techniques.