How Can Salespeople Improve Their Chances Of Getting An Appointment?
The lack of sales appointments on their calendars is one of the main problems salespeople encounter nowadays. The first step to succeeding in sales is to have a calendar stuffed with appointments. Setting up that first appointment is really the benchmark for achieving success in sales. However, it goes without saying that in order to be truly effective, those appointments need to be with ideal prospects—people with whom you genuinely wish to do business.
Having an in-person conversation with a potential client is essentially the only surefire way to present your product or service, negotiate a price, and close the deal. Making an appointment for such a meeting is unavoidably necessary, and this in and of itself makes it one of the most difficult parts of any salesperson's work. To boost the likelihood of setting up successful sales appointments, there are effective ideas and techniques that may be adopted and implemented.
How Can Salespeople Improve Their Chances Of Getting An Appointment?
Emphasis On The Right Goal
A salesperson will constantly have two goals in mind. The sale must be completed in order to gain a new client. Getting the prospect to go to the next level of the sales process is the immediate goal. Because it can be simple for us to concentrate largely on the end objective of closing the deal when we have a prospect on the phone, we emphasize concentrating on the correct goal in our appointment-establishing tips. By disregarding that desire and concentrating exclusively on preparing for the next step, which is making the appointment, one will get better results.
Establish Initial Contact Via Email
One of the most crucial suggestions for successful sales appointment setting is this. Since the potential customer is highly reluctant to speak with someone they haven't heard of in-depth, especially if they happen to be a hectic boss, you should avoid calling them on the first call. Sending an item of value as a first step to help build a connection with the potential customer might be more beneficial based on the kind of prospect. Make sure it's something that the potential customer would want to keep if you think it will work for your plan, and put it on the company's card. Prior to your first phone conversation, write a follow-up letter a week later.
Being Informative Is Necessary
Do all you can in order to assist a prospect with whatever questions or worries they may have before setting up an appointment if they require details. Many customers prefer having initial conversations over messages, calls, or emails because they want to be listened to and valued. Once you've addressed their concerns, constantly lead them through the next phases and direct them toward making a purchase.
Be Patient All Through The Process
Being patient is one of the most crucial pieces of advice when scheduling a sales appointment. Any sales procedure, from the very first cold call to the final conversion, is a drawn-out one that may require you to clear a number of hurdles along the way. You must be firm but patient, and this approach will show in how you handle phone calls. Make that initial call, and then be ready to follow up by making more calls and cordial email reminders. Be sure to check out all accessible contact methods, such as live chat, text messages, social networking sites, and call forwarding, if there are any.
Contact The Right Person For Appointments
It can be challenging to schedule appointments with the appropriate person, but if you have a solid basis on which to build, you can position yourself for success right away. Getting appointments requires knowing who's the right person to talk to. If you are unable to talk straight to the person making the decision, you run the danger of missing the subtleties and specifics of your proposal. You have to be prepared to communicate your message clearly to the appropriate people. Your message might only be conveyed to the next person if you can only communicate with the "gatekeeper," who is typically a secretary or assistant.
Start With A Conversation
It is quite improbable that you will make an appointment following your initial meeting. Too many salespeople attempt this strategy and unavoidably come on too strong and too quickly. Rather, a normal conversation should be the focus of the initial two to three contacts. Make your value proposition the center of attention rather than the fact that you are a salesperson.
Start a discussion that disarms them, educates them, and maybe even compliments them to do that. You can gradually start to give stories of how customers with comparable issues, interests, or requirements have profited from having a conversation with you after they're interested, engaged, and qualified.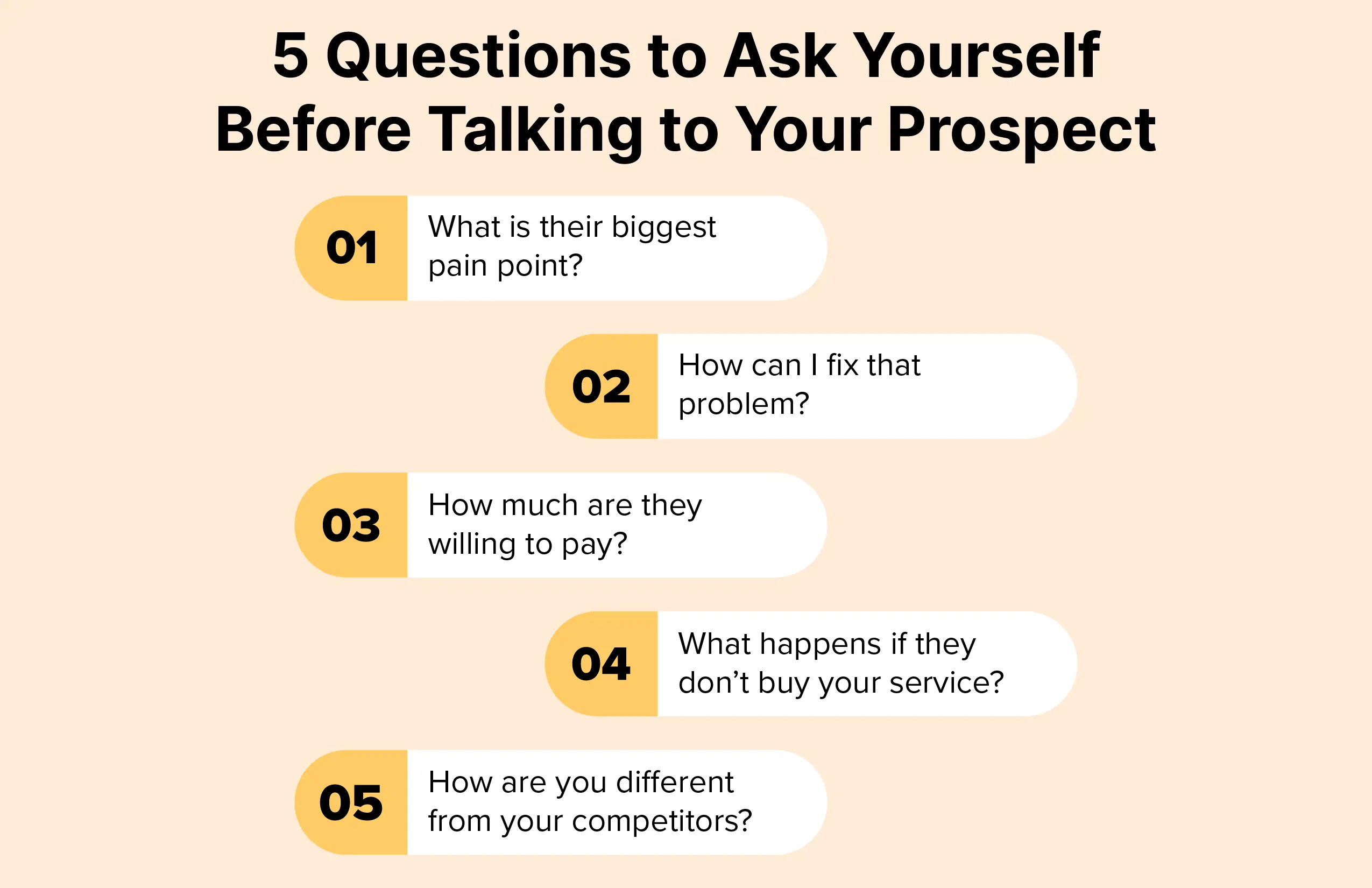 Make A Proposal/Recommendation
Making an offer after a successful chat is the most efficient approach to scheduling an appointment. This advice must be delivered with conviction, strength, and assurance. The phrase can sound like this: "May I make a recommendation?" (The potential client will reply, "Sure.") You then respond, "Okay, excellent.
Why don't we set up an appointment to discuss this topic in greater detail and for me to share some of the best practices that we've encountered with you? Do you understand? Use a firm, assertive tone throughout this. If the prospect perceives that you are confidently guiding them to take a realistic next step, they will be far more likely to say yes.
Customize The Message According To Your Prospects
Know about the personal backgrounds of your customers to enhance your customer value proposition. In B2B, for example, you can discover a lot about an organization by looking at its official website, blogs, social media profiles, and openly accessible financial data. You can also learn about the company's owners, history, and important business challenges.
You can demonstrate credibility and sincere interest by demonstrating that you actually spent the time to gain knowledge about the potential customer prior to making the call. It encourages a better attitude of listening and interest by making the customer more confident in your motives.
Don't Put Too Much Pressure
You will need to use some established sales techniques to assist you set up appointments since you must do so. That implies that you will need to exert some pressure. But you don't need to exert yourself too hard. Actually, if you approach the prospect too forcefully and too early, they can feel uneasy and irritated and send you off entirely.
Rather than trying to intimidate the prospect into scheduling an appointment, they aren't planning to keep, consultatively address their concerns. Set the foundation for a successful sales encounter by using compelling language, client tales, and facts rather than pressure techniques.
Be Sure To Plan The Approach
It's just as crucial to know when to ask for an appointment as it is to know when not to. The success of your sales pitch might be affected by how you interpret the "mood" of your potential customer. When making the first request, be assertive and make sure your dialogue flows. Avoid becoming a demanding salesperson at all costs, as this creates a sense of anxiety and uncertainty and will surely hamper your prospects of turning appointments into sales.
Bottom Line
A formal meeting involving a reasonable sales prospect and a salesperson of the company is scheduled using an appointment setting. This phase occurs amid initial prospecting and closing a sale and is part of a more significant business and lead-generating strategy. In fact, it's been argued that making appointments is the most crucial and challenging step in the whole sales procedure. One needs a plan, to be determined, and to be focused. Must be knowledgeable about trade secrets. The positive aspect is that there are tried-and-true strategies that can significantly increase salespeople's prospects and appointment-setting success.