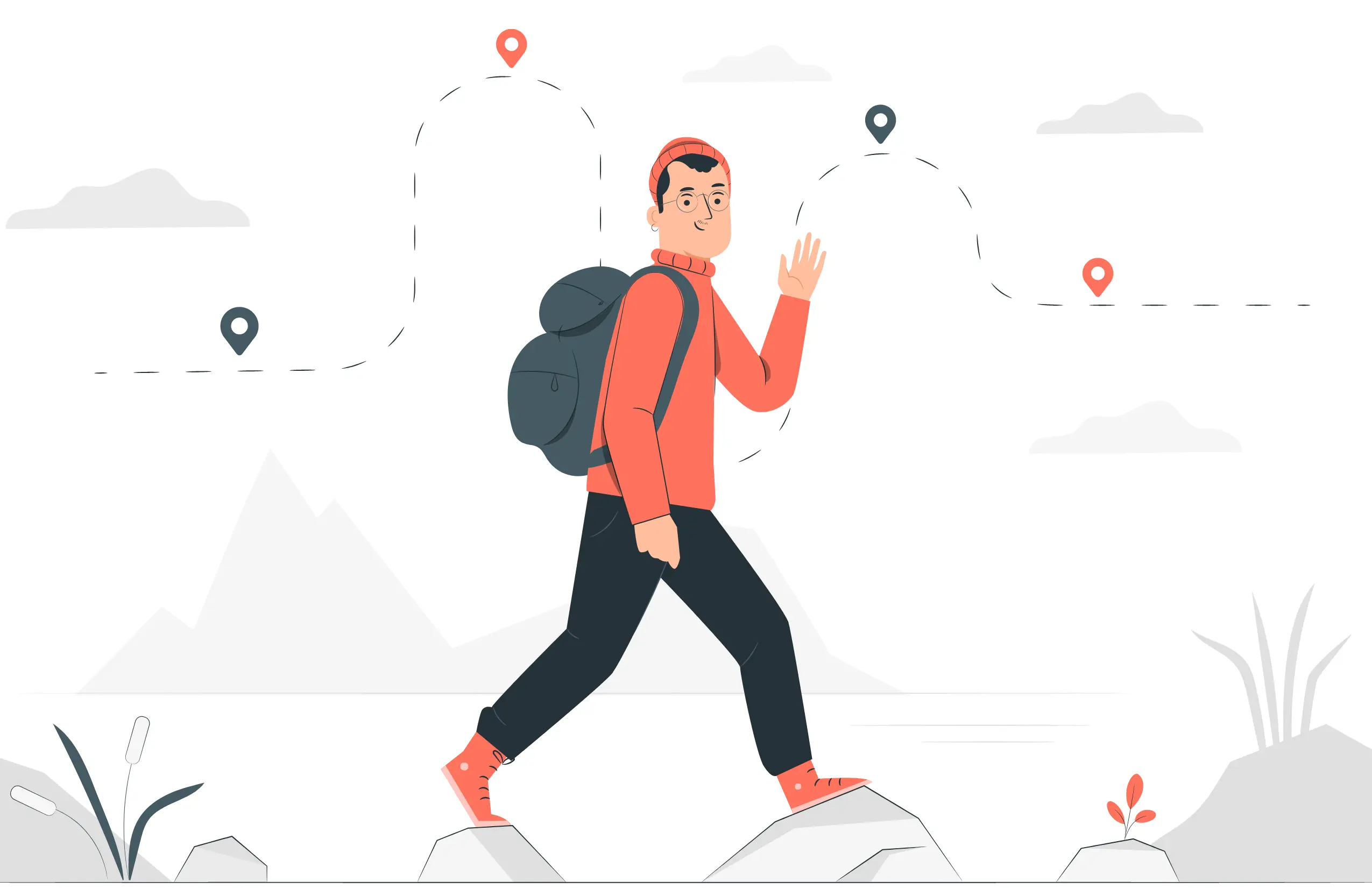 A Detailed Brief On The Buyer's Journey In Sales
A seller's awareness of their buyer's journey is more crucial than ever before in the current sales environment, which is becoming more and more buyer-driven. To naturally lead customers through the buying process, a salesperson must have a thorough grasp of how customers make choices. Having a buyer paradigm can help you better understand what customers want as well as how they operate prior to making purchases, regardless of the type of business you operate or the sector you're in.
The process that the buyer follows while engaging with a business, such as becoming aware of the product, completing a purchase, or placing a request for assistance, is known as the buyer's journey. You may acquire the customer's confidence and interest at the appropriate stage with the right thing by being aware of all of these.
What Is The Buyer's Journey?
The constant process of searching that a potential customer engages in, unless it results in the purchase of your product or service, is known as the buyer journey. It's vital to note that the buyer journey is distinct from the customer journey in terms of ideas. The customer journey, in contrast to the buyer journey, is centered on making the customer a repeat client and turning them into devoted supporters of your company.
Importance Of Understanding Buyer's Journey For Salespeople
Mastering the buyer's journey is an excellent way to improve the efficiency of your sales cycle while also increasing customer satisfaction. You are able to ensure that your customers obtain what they want at each phase of their purchase by creating an understandable buyer's journey. It also aids in selecting the best social platforms via which prospective clients may be addressed.
As a business, it's critical to comprehend not just how customers research and buy, but additionally, the issues, difficulties, and discomforts that they face from the start of their journey. What's the driving force that sets them on their path? You must also analyze how they progress through each phase of the purchase journey.
Salespeople must evaluate the buyer's journey in the backdrop of how today's typical buyer purchases:
72% of buyers use Google to do their research on pain points and products
67% of a buyer's decision is determined through independent research, long before they ever reach out to sales
99% of buyers report that they would be happy to buy products through a more self-service model and would be comfortable doing so with a budget of up to $50,000.
Salespeople could alter their sales pipeline based on their understanding of the buyer's journey.
What Are The Different Stages In The Buyer's Journey?
A typical buyer's journey is divided into four phases. The customer expects stuff slightly unique from your company at each point of the journey, and having an upfront understanding of your buyer's journey will assist you give the correct information at the appropriate moment.
The Awareness Stage
The buyer's journey begins with awareness. As the term implies, this is the point at which a customer realizes that there's a problem and begins looking into possible solutions. The customer begins investigating the problem, giving it an identity while attempting to get a sense of the difficulty in front of them. The buyer must determine whether or not to follow that solution. Is it economically attainable? Is it important enough that they must take these measures, or is it anything that can hold off?
Businesses frequently fail to hit their goal at the awareness phase by using too sales-driven innovation as their selling point instead of addressing straight away the problems of their target customer. Give customers the knowledge they require by replying to their queries so as to connect with them and exhibit your understanding of their requirements. A great illustration of the way you can do this is by customizing your messages in order to get straight to the root of the customer's needs in a personable and compassionate way.
The Consideration Stage
Customers in the consideration stage have discovered viable solutions but want more data prior to making a choice. After doing some investigation, the prospect realized that there are numerous distinct businesses providing a handful of feasible options. The potential customer will now assess the possible options from all of the options and compare them to determine the reason they ought to pick one product over another.
Here, you ought to concentrate on offering them extensive details regarding your product or service so they feel confident in their choice. In this phase, information like case studies and existing customer feedback, as well as advertisements that emphasize the benefits of your product above those of competitors, might be useful. Social media promotions that showcase client triumphs or content written by users are a terrific method to win over customers in such scenarios.
The Decision Stage
The customer has developed a plan and a distinct procedure for choosing a solution to address their pain concerns at this phase in the decision-making process. The customer will now select a solution, plan, course of action or technique to meet their difficulty or seize a fresh opportunity. After that, the buyer will conduct further investigation and make a decision after taking all pertinent data into account.
Virtual demos or free trial versions can assist customers to evaluate if a product or service is appropriate to their needs at this stage. You can now freely sell your product or service using decision-stage materials. Demonstrate how you resolve your customer's challenges and why your solution is the most effective choice. Be truthful while being empathetic, and back up whatever you say with proof wherever feasible. Datasheets, comparative blog postings, reviews, profit calculators, and purchasing manuals are all effective decision-making tools.
The Delight Stage
After a customer makes the purchase, there is a phase called "delight" that is crucial for your company. Customer retention and recurring business are excellent. They are already acquainted with you well, are familiar with what you have to offer, and are delighted with what you've provided them. But you aren't going to take any chances with this. Even after they've done a purchase, your goal is to satisfy customers and make them supporters of the products you sell. Useful methods for this include:
Product workshops
Email newsletter with useful information
Offers and Discounts
Complementary Gifts
24/7 Customer Support
It's merely a technique of expressing to your customer base that you are always available to them as well as eager to hear about their feedback. The delight phase is an essential stage of the buyer's journey and may have a significant influence on profits.
Wrapping Up
As a sales professional, you can use the buyer's journey to get more leads or to market your products and services with offerings customized as per consumer requirements. Buyers may not like being influenced by sales or marketing efforts. Understanding the buyer's journey can help salespeople get an insight into the customer's buying psychology at that stage and provide them with useful offers.
Ideally, a customer's transition through every stage happens organically. Salespeople may consider the customer's perspective and then make them feel seen and heard. This process can also help them create an excellent sales strategy that positively influences the customers' thought processes and strengthens their brand loyalty.