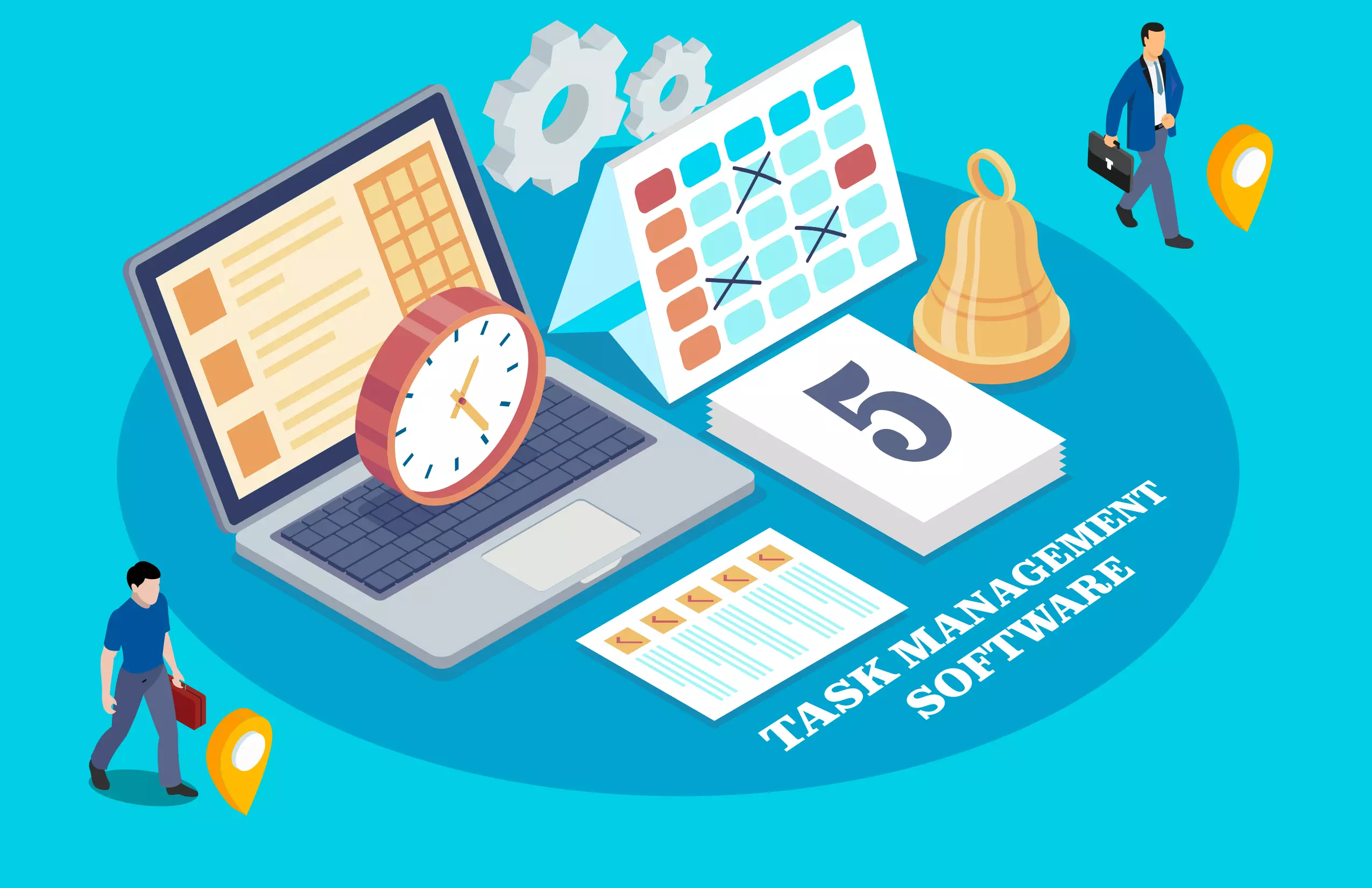 5 Best Task Management Software For Field Employees
The management of tasks in the remote/field working environment presents an entirely fresh array of obstacles and raises the need for companies to pick up new techniques and get used to cutting-edge tools. One such function that has impacted every aspect of the company is task management, which is the practice of keeping track of field staff tasks through the different phases. Employee task management software is essential as managing and scheduling tasks are not easy to work. Managers can organize their employee time, prioritize tasks, and establish timelines with the help of competent field employee task management software.
Let's get deeper into the idea of viewing the top 5 best field employee task management tools so you can pick the most effective one and use it right immediately.
What Is Task Management Software?
An online technology named task management software assists both managers and field employees in managing their work. These are not just conventional to-do lists. Managers can communicate digitally by planning, prioritizing, and delegating responsibilities to each field staff using employee task management tools.
< align="justify"p>The software assists both employees and managers in capturing, scheduling, and managing every step of a specific workflow. The amount of time employees must spend sorting over documents and making a plan is decreased with field employee task management software. Additionally, it aids in task time management, job tracking, and preventing issues from falling through the gaps for field staff. When everything is said and done, field employee productivity can be considerably increased by using employee
task management
software.
5 Best Performing Field Employee Task Management Software
Lystloc
Lystloc is a field employee management software that assists businesses in tracking, monitoring, and managing the whereabouts of their mobile workforce and their routine tasks. The field workforce has the option of using the Lystloc app's check-in/Out feature to record their daily tasks and customer visits. And after the task/meeting is over, they can check out along with meeting notes filled with the outcomes and task status of the particular task/meeting and other crucial details.
A comprehensive field employee task management with location restriction proficiency makes it easy for field employees in managing their daily location-specific tasks. With territory mapping, field employees can view their tasks only when they are within the specified task area perimeter assigned by their territory managers. Field forces can classify and manage their field tasks and activities based on the territories assigned to them. Lystloc allows you to easily analyze field employee performance and sales productivity because they have exact data on how many hours each employee spends on a task and how many client visits they make in a day or month.
Asana
Asana is an employee task management software that helps field employees divide their work into tasks and subtasks. Employees can view task details, reminders, team interaction, and tasks on the simplified dashboard. This task management application detects constraints and displays real-time statistics on task status. Field team activities including file sharing, work scheduling, task progress monitoring, sending alerts, modifications, and feedback, among other things, are made much simpler with Asana. Therefore, it contributes to seamless connectivity and, as a whole, effective and prompt task completion.
When tasks are assigned in the calendar tool, which offers a comprehensive view of the task status, you can mark different employees based on their allocated tasks. For better teamwork and worker efficiency, Asana has implemented integration with Google Docs and Spreadsheets. Task organization and timeline management are facilitated by sending notifications and project deadlines directly to employees' emails. Even better, you can incorporate it with the time tracking software to include time monitoring in your employee activities.
Connecteam
align="justify"
Managers can easily keep track of everything going on in one place due to the push- notifications that the online employee task management software sends out. Managers can use sophisticated search filters to narrow the query by a field employee, a task's deadline date, its performance status, or a 360º overview of the task's current status. D doesn't need to develop repeated tasks and checkpoints that managers use every day; they can simply copy and paste them. Digital files include reports, daily routines, submitted forms, and much other stuff.
ProofHub
ProofHub provides a wide range of solutions under one platform if companies require flexible employee task management software. Using customized roles, businesses can simply manage and monitor field tasks and assign them to appropriate field employees while restricting sensitive data access. A strong employee productivity tracking tool, ProofHub is an employee project management time tracking and collaboration software. The application has a really great user-friendly UI and employees can easily join the software. As soon as the employee starts working on a task, an automatic clock starts recording each productivity hour. Employees may also manually enter time on ProofHub, which is a bonus.
The time data is recorded in exceptional timesheets which can be utilized for employee task reports. There are many ways to get in touch with other team members, like email-in, chat, comments, and notifications. ProofHub excels at reporting as well as allowing managers to handle complaints and support requests and schedule work within a calendar. Use task and resource summaries, activity reports, or project status reports to communicate work progress to the administration.
Todoist
Todoist is an employee task management tool designed to assist managers in managing various tasks without being overburdened. It is attractive, quick to load, and mobile-optimized. Managers can effortlessly assign jobs to field employees using this task planner to minimize workload. With Todoist's employee task management software, one can make to-do lists for activities that are personal or professional and organize them all in one space. It enables to segregation of tasks into projects, assigning them a priority order, and defining a deadline or repeating a deadline for each task.
Additionally, it enables the setting of productivity targets and the monitoring of them via real-time visuals, which can be utilized to ensure that field workers stay on course. Depending on previous activity and what the employee already has on their plate, the software's smart rescheduling function advises the best time to plan tasks that should be shifted onto a future date. For busy managers, scheduling tasks utilizing this extra data requires less effort with the employee task management software.
Summing Up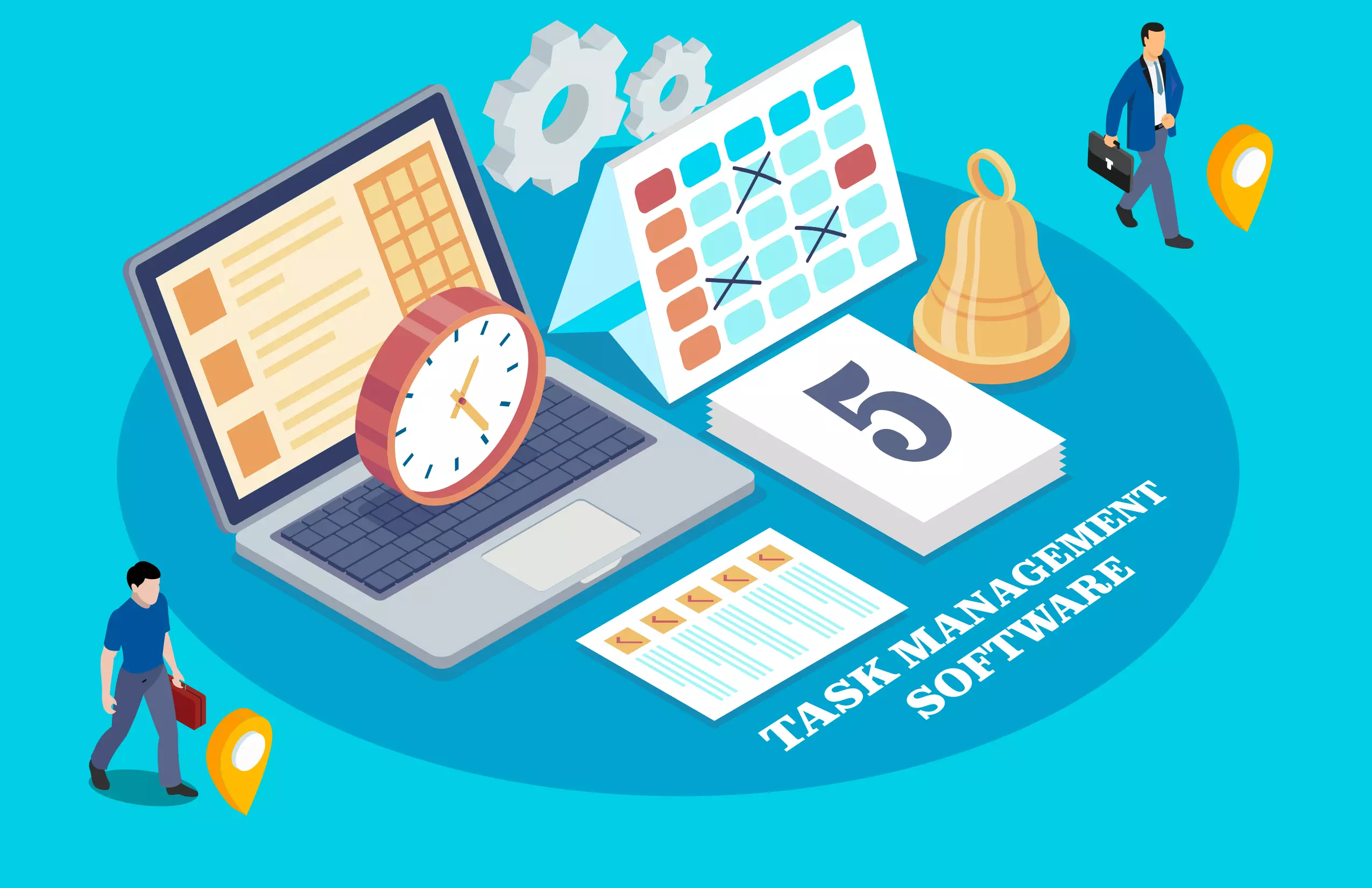 All business organizations who want to improve their field workforce management, productivity, efficiency, and strength should definitely invest in any of the above top software. The software not only aids management in measuring employee task performance but also provides numerous benefits to field employees. So, if you want to improve the performance and productivity of your employees, start employing field employee task management software in your company right now!