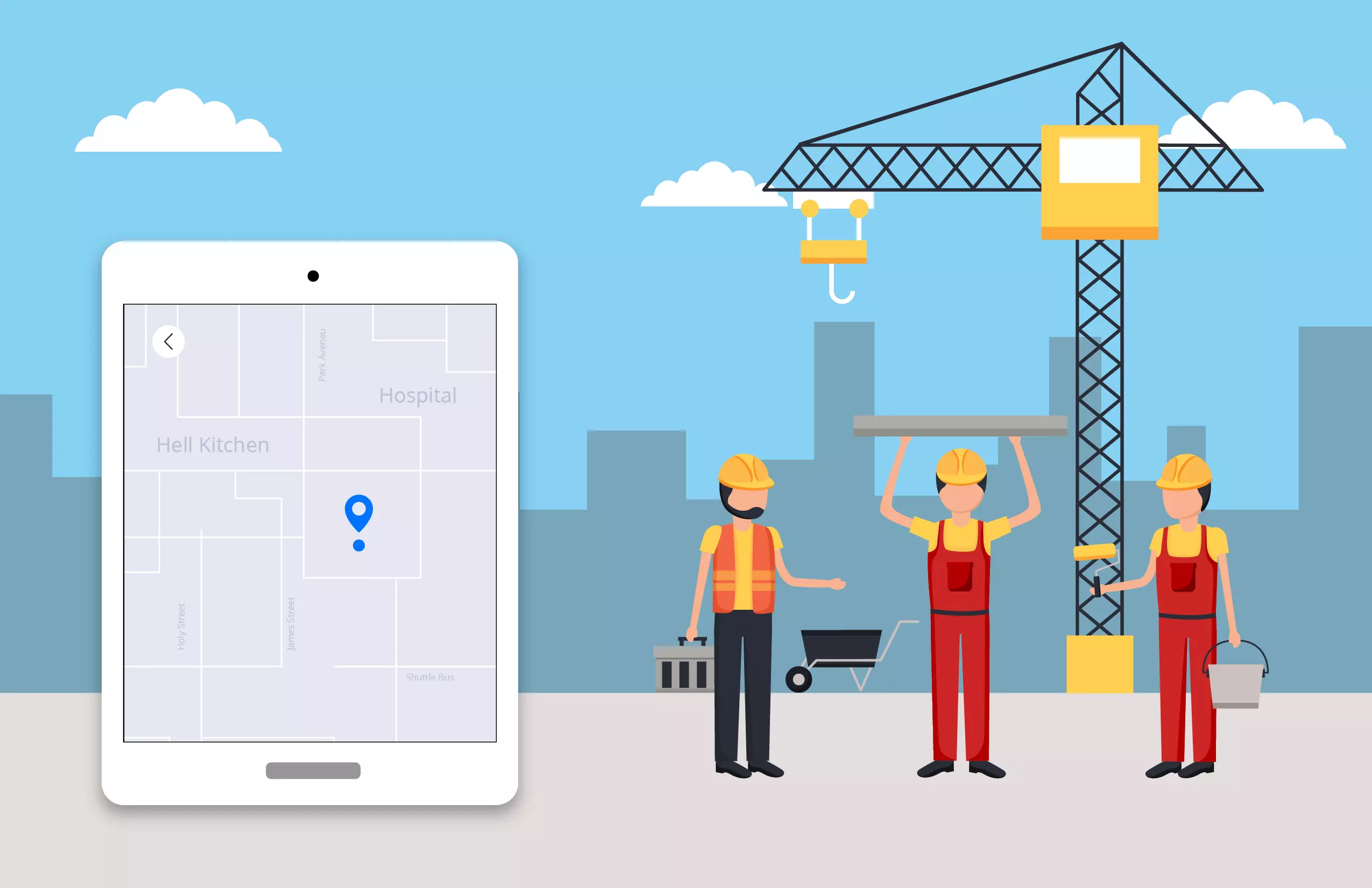 How To Keep Track Of Construction Site Employees
The ability to effectively manage the construction workforce contributes to the timely and cost-effective completion of construction projects. The failure of roughly two-thirds of building projects to complete them within the budgeted timeframe is estimated, and labor inefficiencies on the job site are a major factor in this. Therefore, to keep the project on schedule and have a profitable and lucrative construction project, a good employee tracking system should be one of the site managers' top concerns.
A site manager should be aware that the construction site workers are the company's most critical resource because it is essential to the project's accomplishment. Successful labor management will not only boost output but also provide employees with a sense of fulfillment and worth. Using a smart and well-oriented construction site employee tracking app can help businesses accurately tracking of their construction site employees.
What Is Field Construction Site Employee Tracking App?
The field employee tracking app for construction site employees monitors and tracks construction employees' time at work and hours spent in order to collect pertinent data. Employee tracking app is a useful tool since it can track employees' actions automatically and generate thorough reports on their productivity and performance.
Employee work monitoring keeps track of the employee's routine activities and site locations when they are on the job without violating their privacy. The real-time time evaluation and monitoring of site employees to ascertain their levels of productivity over an extended period of time are both highly effective uses of the construction site employee tracking app.
How To Keep Track Of Construction Site Employees Using Field Construction Site Employee Tracking App?
Tracking Of Construction Employee Real-time Location
Tracking the whereabouts of your site employee is one of the key benefits of using a location-based field construction site employee tracking app. Particularly if the organization's operations primarily involve on-site workers. In the name of on-site work, construction employees routinely waste time somewhere else.
With the help of the location tracking feature, you can find out the route that your field personnel travelled, how long it took them to get to the site location, how much time they spent on the site, and what time they are available to start working on their next task. In the event that something happens to the workers, frequent tracks are kept with the tracking app to know what is happening or if is there any emergency.
Tracking Of Construction Employee Work Hours
One can maintain a close eye on all of the construction workforce's daily working hours, site visit timing, attendance marking time, and daily routines and the number of hours invested in each of them with the help of the construction site employee tracking app. It contributes to sustaining openness and trust by carefully monitoring and documenting the construction employee's time allocations.
Additionally, by tracking the employee's check-in and check-out times from the present site location, managers may learn more about their work location and time. Because the app has precise information on how many hours each employee spends at work and how many site visits they make per day or per month, companies can quickly measure employee productivity and performance.
Tracking Of Construction Employee Activity Log
The construction site employee tracking app enables companies to track employees' work routines, site activities, and worker engagement in relation to outside fieldwork. Employee activity monitoring allows businesses to monitor and supervise their field staff's daily activities, evaluate employee productivity, and record attendance from the site, ensuring that employees are working according to their assigned plans around the clock.
If not sure where to begin, consider how an employee tracking app can help you boost overall employee efficiency, track their movements, reduce time theft, and enhance their performance in real time. However, to increase workforce productivity and grow in business, organizations need to regularly track their construction employees' daily workflows and adapt their focus on the employee's work adaptability and work completion.
Tracking Of Construction Employee Attendance
Apps that track employee attendance are quickly becoming an essential part of every business. You must be aware of when employees enter and exit the workplace, even when they are working on-site or remotely. The best staff attendance tracking tool will streamline job scheduling, leave requests, and permissions, arrange your salespeople's attendance records, and track over time in comparison to simple manual methods.
When they are out in the field during business hours, salespeople can use a one-touch authentication to record their attendance rather than going to the office location. The app gives you the information you need for several attendance-related reports, giving you details on the number of hours worked, shift times, and much more.
Tracking Of Construction Employee Daily Expenses
Construction site employees can use a field employee tracking app to submit all of their expenses so that their site managers can instantly analyze and approve them. Both the employee and manager can monitor expenses while at the work and save a significant amount of time, as well as have 24/7 access to all expense receipts captured in the app. The same is applicable to expense reimbursement requests. Construction workers can claim their reimbursements with a few simple clicks, and they can do so while they are on the site through the mobile device they carry. Some construction site employee tracking apps have also included a fuel reimbursement calculator in their app dashboard.
Best 3 Construction Site Employee Tracking App
Lystloc
Lystloc is a real-time location-intelligence based field employee tracking app that helps organizations in managing their on-field workforce effectively. The app helps in tracking location-related details of construction site employees, monitoring and managing their daily activities and work site status easily. Lystloc provides the ability to separately track the site works of each and every construction site employee working. Not only this, the construction site employee tracking app has other diverse features like on-site attendance, location mapping, work check-in/out, project details management, expense reimbursement, and much more employee productivity tracking features. To make it, even more, easier, Lystloc also provides automated data insights of all the information in customized e-reports.
ConnectTeam
ConnectTeam is one of the best employee tracking apps with amazing features like work hours tracking and attendance reporting. Managers can organize and evaluate the shift schedules of their construction site workers using this app. By doing this, they can make sure that enough site employees are working on the most important construction projects. Companies may also use this construction site employee tracking app to communicate information, and task updates to their site staff. The key site time and attendance aspects of this app enable managers to track employees' availability, keep complete track of workers' locations and travels while they are logged in, and reduce payroll issues like time theft and buddy punching.
FieldSense
The construction site workforce can carry out a variety of routine activities with the help of the FieldSense mobile field employee tracking app, including marking in and out of the attendance monitoring system, attaching site visits, arriving at site locations with real-time route planning support, recording work status, requesting expenditure reimbursements, notifications on critical site updates, etc. Additionally, the construction site employee tracking app enables site managers to always know where their site workers are at any given point in time. By using FieldSense's time monitoring feature, the managers can figure out which construction tasks are taking the longest duration to perform and make plans to speed up and simplify them.
Wrapping Up
Field employee tracking app helps site managers and construction site employees manage and organize their business operations more effectively. If you run a construction company, you should utilize this software to improve your bottom line. All of these aspects of using it are more than adequate to help construction companies understand its potential. Due to the construction site employee tracking app, industries today are managing their site employees and construction workers differently. Organizations can use the power of the cloud, workforce flexibility, IoT, business intelligence, and data analysis to enhance the performance of their field operations due to the extensive and user-friendly construction site employee tracking app.