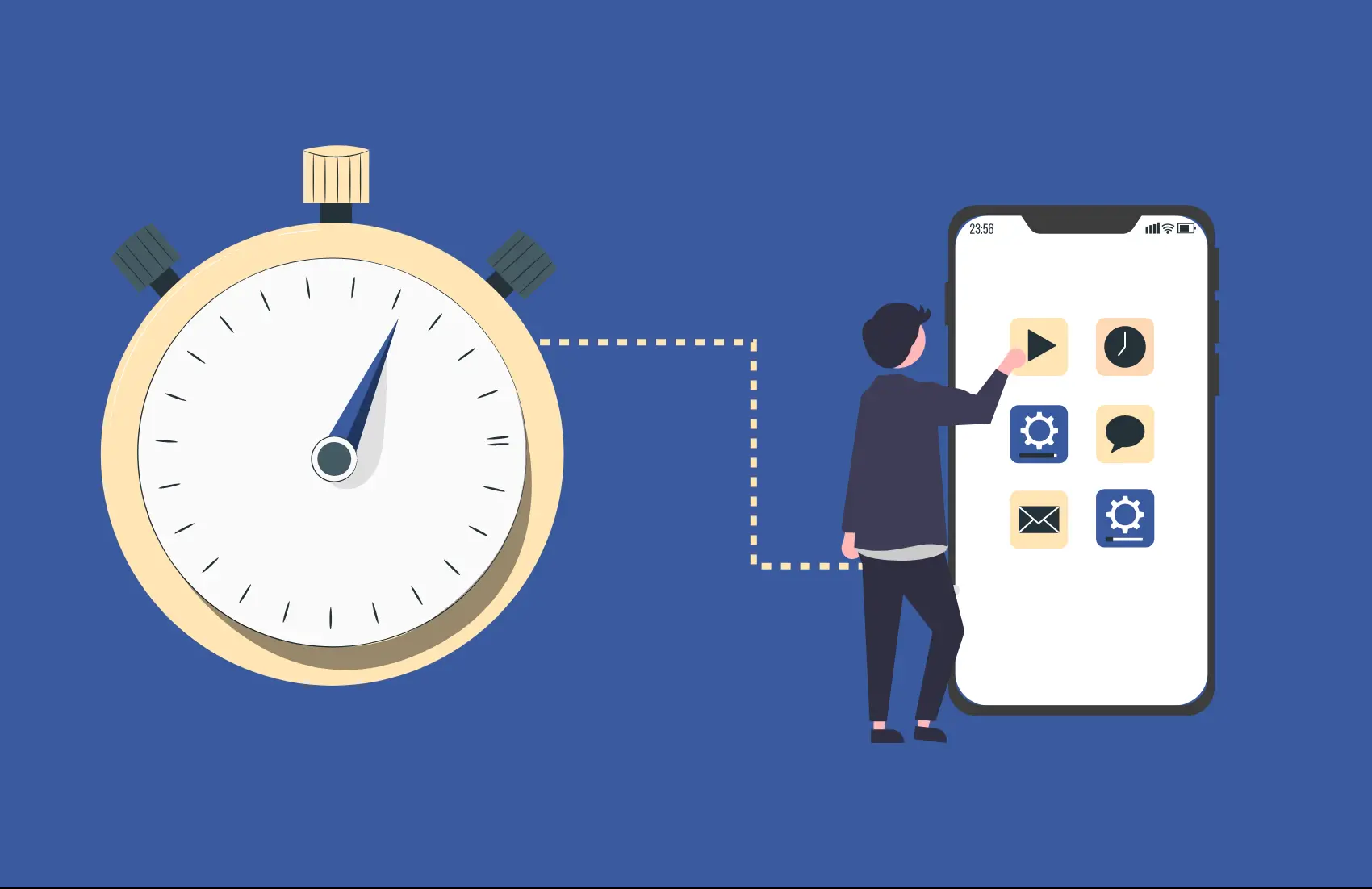 5 Reasons Why Time Tracking Software Is Important For Field Workforce
Every business's most precious asset is time. It's critical to keep track of your field workforce's time if you want to improve your company's performance and productivity.
Effective time tracking tactics can assist field staff stay on track with desired outcomes and deadlines, improves customer experience, and increase the overall insight of employee efficiency.
Although employees are always engaged and committed to their work, it is the moral responsibility of the organization to monitor their work progress on a frequent basis. It is critical for the managers to know whether the task is completed correctly, whether deadlines are met, and much more.
However, these details are sometimes overlooked, which can have a significant impact on a company's performance. The question now is what we can do to keep track of field employee performance. There is no second thought the answer is Time Tracking Software.
What Is A Time Tracking Software?
Time tracking software is a tool used to keep track of field employees' work hours. It aids in the monitoring of employees' working hours and provides information on how much time was spent on various tasks, projects, and clients. In a broad sense, the time tracking app records field force-time spent on tasks assigned and is used to automate payroll processes or client invoicing.
It also provides additional insight into field operations, such as which tasks are consuming the most time and which are less, allowing managers to plan sales plans and task prioritization.
Time tracking software ensures that the organization's time is being used productively by field employees and that they are being fairly compensated for the work they are performing.
Field employees can directly report through this app about their works, permissions, and leaves and managers can monitor the work or tasks assigned to a specific field employee. Managers will receive regular notifications and will save a significant amount of time by tracking everything with a single-time managing app and can evaluate every aspect of their field sales team's performance.
Reasons Why Time Tracking Software Is Important For Field Force?
Boosts Field Force Productivity
In terms of field employees, time tracking software allows them to see the big picture concerning their working hours, which can substantially improve their focus and, thus, productivity.
Time tracking has a direct impact on the productivity of your employees. It gives confidence to high-performing field staff that their efforts will be acknowledged and appropriately rewarded. It also holds low-performing employees accountable and brings problems to light quickly.
Also when working remotely, it is simple for the managers to track the time management of their team and pre- strategize tasks to meet milestones. The organization can also keep records of its employees' work and help them if they are stuck in the middle of it.
Increased Accuracy Of Work Hours Tracking
How many times have you wished to know the precise status of a project at any given time? To be aware of any delays that were impeding your team's progress? Or how about an error or accident that required an immediate solution? If your time tracking or time managing app supports real-time reporting, you'll be able to see what's happening in the field as it happens.
With an employee time tracking app, you can get an exact total of the time spent working on each particular task or client meeting including any break times.
Instead having field employees enter manual time logs at the end of the day, on the other hand, tends to leave too much space for rough guesstimates and neglect blocks of time. If there are any delivery delays or issues marked on the time scheduling app, you can take quick steps to get forward with any difficulties and keep customers happy.
Real-time Records Of Employee Works
Time tracking software keeps a record of precisely what the field team worked on, in addition to offering vital data analytics. This is quite useful in some instances. Clients may request a comprehensive explanation of why something took so long. They want to know that the time they've paid for is being well spent.
All you have to do with the right time tracking app is just go for the automated data reports, and all the information is there in your hand right away. Because you can showcase how long well-planned work takes with this information, it is simpler to have tough conversations with them. You can also push back on any inappropriate or demanding expectations. When we operate in a business where the field force might be evaluated, keeping track of the time keeps a record of what they did.
Reduces Costs And Saves Money
Time is money, and saving time means saving money. In fact, simply by eliminating the management effort associated with an outdated field employee time tracking system, the new time management app will help you save money.
Additionally, one of the natural outcomes of all of the preceding is the ability to save money. You will save money if you increase the efficiency of your employees and enhance the accuracy of the costs associated with your projects. This is possible only when you track their work hours.
A time managing app can also assist you in identifying jobs that use company resources but do not provide a large return on investment. You can identify more effective ways to execute less profitable jobs performed by your field employees by keeping a watch on them. You can also eliminate those tasks and replace them with more profitable activities.
Improves Transparency And Accountability
One of the distinctive advantages of time tracking software is its transparency. Field employees benefit from such transparency by having access to work schedules that enable them to better plan their work in a day. Employees also increase the transparency of their work process by providing details about finished jobs and deadlines.
Furthermore, with this transparency, managers can begin to better prioritize the field team's work by understanding which tasks are to be completed first and which are all secondary. Field force can boost their productivity by controlling their workload.
Employees are more focused on their work when they have the responsibility of reporting all their daily work schedules to their managers. Each employee makes better use of their time at this point, resulting in increased productivity.
Employees understand that they are accountable for their activities because this type of time tracking software will monitor their working hours. This fosters a sense of accountability over all tasks accomplished during the day. If field staff knows their work time records are always available for review, they would be less tempted to slack on their responsibilities and waste working time on unimportant things.
5 Essential Features Of A Good Time Tracking Software
Accurately Track Each Hour: Every form of time-tracking software has the same goal: to track how much time employees spend on daily organizational jobs.
This includes accurate time spent on customer meetings and deliveries, as well as attendance clocking in and out time, productive and idle time. This function can be used to keep track of the number of hours worked in a structured manner. It depicts how well the employee uses work hours to get jobs done and identifies the source of disruptions.
Alerts & Notifications: Whenever it comes to the time tracking apps, alerts and notifications are a real blessing. For example, an automated notification can be configured to notify the field workforce if they fail to clock in and out on time.
This helps to keep field employees on track and prevents them from delaying tasks, which is the main concern for businesses these times. This enables employees to perform well and adhere to their work schedule in order to provide timely service and complete daily tasks.
Data Analytics & Reporting: Analytics and reports are extremely beneficial to businesses. They provide tremendous insight into field employee performance with regard to predetermined goals. Accurate analytics assist organizations in determining whether or not to increase their employee numbers based on present employee productivity.
For managers, the capacity to turn data into visual reports such as tables and charts is essential for reviewing the organization's overall performance. This aids in the making of appropriate decisions that will assure the organization's growth.
Flexible And User Friendly: Consider this feature necessary because it is the requirement of many companies these days. With businesses operating around the clock, having access to all the details from the comfort of a mobile phone only makes things a lot easier.
All it requires to obtain real-time updates from any corner of the earth at any time with the time-tracking app is a single click. Furthermore, user-friendliness is essential. Field employees should be able to log in and log out without difficulty.
Ability To Integrate: For centralized management, the time tracking or time scheduling app must be flexible enough to integrate various tools and software. Companies can acquire meaningful insights through common integrations such as CRM software, task management tools, and communication and collaboration software.
App integration gives you a complete picture of your outside business and sales team. Businesses may find it difficult to collect these essential facts and make timely corrections without app connectivity.
Summing Up
Employee time tracking software, among all the newly developed employee management tools, is in a class of its own as a boon for businesses. This software is capable of far more than simply tracking employee work hours.
A well-structured employee time-tracker is a cost-effective way to save money while also allowing you to make the most of your employees' working hours.
You'll be well on your way to charting an optimistic future if you use the right tools and methodology to implement onboarding time monitoring for your field employees.
Time tracking software can be customized to meet particular business or employee requirements. As a result, it is critical to find software that will benefit you or your organization more than any other in long term. If you are looking for one such amazing option, we recommend Lystloc for you.
With Lystloc, you can track your field workforce's time schedules, working hours, attendance time, meeting time, and many more in a more sophisticated way from your desk at any time. Try Lystloc now!