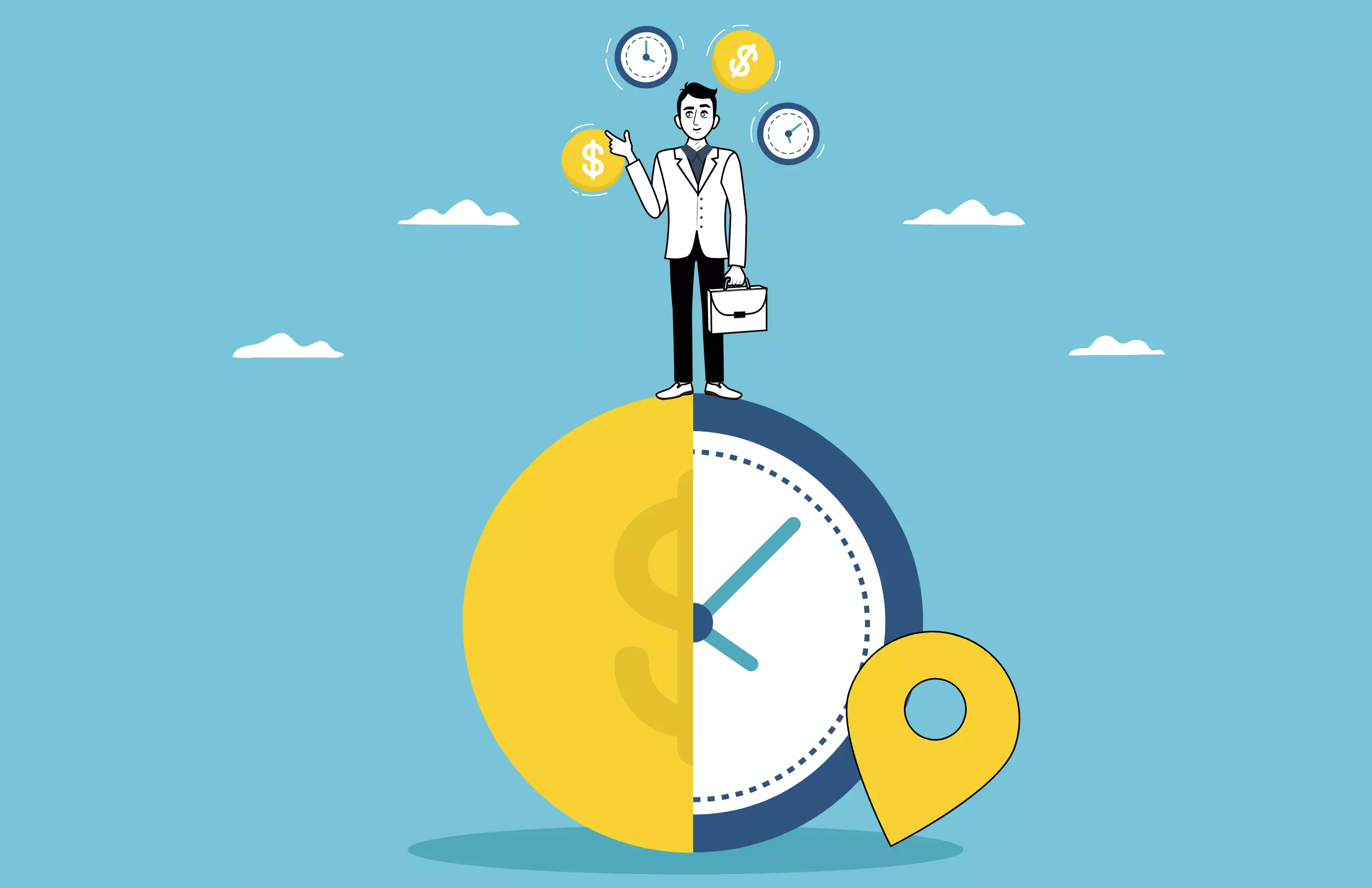 7 Best Time Tracking Software For Field Employees
Since everything has become technologically based in today's world, utilizing manual ways to track field employee work hours has become obsolete. There are numerous time-tracking software and app vendors who provide tools to make it simple and quick to track field employee hours. The field workforce can use a smartphone app to access a time clock or timer. The best time-tracking software can prompt your staff to clock in and out during working hours or even to ask permission if they have specified shift schedules.
In recent times, many businesses both small and large have benefited greatly by switching to mobile employee time-tracking software. This software offers significant features that remove the need for manual work hours tracking. In turn, this cut short the risk of errors and eliminates the need for complex calculations. Online clocks give each employee access to their own account where they can do things like clock in, clock out, record breaks, request time off, and track their earned vacation days.
Here we have sorted out a list of time-tracking software that can predominantly assist companies and managers in tracking and monitoring their on-field workforce in a more sophisticated manner.
7 Top Time Tracking Software For The Field Workforce
Lystloc
Lystloc is a mobile-based real-time field employee time and location monitoring software. This time tracker software helps in tracking field employees' attendance time, work hours, client meeting time schedule, travel time and distance, and idle time from anywhere at any point in time. The automated timesheets allow you to know how many hours the employees have spent on each task and client visit. Can know employee's daily log-in/out time, the location from where they marked the attendance, late time, permissions, etc.
It starts systemizing details such as total check-in time, total work time, total travel time, total hours of work, and much more once the employee has logged in to the app simultaneously along with log-in/out marking. Last but not least, generates concurrent timesheet e-reports and analytics using the daily data gathered from the app. The app gives you the information needed for payroll processing and performance appraisals, offering insights into hours worked, shift timings, and so on to constantly improve field employee productivity.
Clockify
The best employee time-tracking software, Clockify, has a unique set of functions, including the ability to track field staff work schedules and keep an eye on timesheets. The managers may maintain the pace of field productivity, attendance, extra hours, and certain other crucial data using a simplified time tracker or timesheet.
This best tracking software provides a straightforward interface that allows managers to see how scheduled tasks are progressing and what the staff are up to. In order to ensure that an employee is performing their responsibilities as desired and isn't procrastinating on unnecessary or needless chores, one can utilize Clockify to compare an employee's regular tasks to their scheduled activities.
In order to better manage the field team's effort and determine which tasks occupy the majority of their ti align="justify"me, Clockify offers aesthetically appealing performance reports that managers can view. Irrespective of the compatible platform or web users want to use it on, Clockify provides a smooth, modern, and intuitive UI and various integrations. This seems to be particularly evident in its user-friendly, convenient web software, which is accessible from any location and allows the companies to check the performance of their current field squad.
ProofHub
ProofHub is an employee task management, time monitoring, and collaboration tool, making it one of the top employee time tracking software. Field employees can easily sign up for the software, and it has a pretty fantastic user interface. An automatic clock starts keeping track of each productive hour as soon as the employee begins working on a task. In addition, field employees can manually enter time on ProofHub.
Using this top time-tracking software, managers can prepare timesheets, define timeframes, track time automatically or with schedules, generate performance reports, backup them, generate records, and consolidate all the time data to one page. In addition, users get access to sophisticated tools like digital proofing, file transfers, chat groups, personalized workflows, note-taking, and many others. The time data is stored in excellent timesheets which can be utilized for field employee activity reports. For managers trying to boost and monitor field employee productivity, Proofhub is an ideal choice to make. The app interacts with external software to make invoicing and billing easier.
Toggl Track
With just a few clicks, the field staff can track time across multi-platforms with Toggl Track, a modern and user-friendly best employee time tracking software. Employees may keep track of their time by work, customers, or projects to see how their day is divided into minutes and hours for the assessments. Utilize daily, weekly, or monthly reports and statistics to assess how they spend their time. By entering tasks, customers, and geotags, the field force may manage and enhance the details in the time records. Make alterations to the daily schedule and valuable time by thoroughly monitoring how the field staff's working hours are spent.
Toggl Track now seamlessly integrates with the Google Calendar, users to quickly enter activities from their schedule as timestamps in the Google Calendar. Toggl is a fantastic option for productivity field workers, start-ups, and micro businesses engaging on difficult assignments with tight budgets because of its schedules and budgetary control features. Additionally, Toggl Track offers a particularly helpful time audit option that enables managers to find inaccurate or unallocated time inputs.
Replicon
Replicon is one of the best time tracker software that enables businesses to effectively monitor the efficiency and productivity of their field staff by providing a unified source of information for a definite period of time. Replicon's best time tracking software provides company owners and managers with a package of tools that can assist them to oversee their employees better due to diverse solutions that address key challenges. When performing a swift scan, field employees can choose pertinent tasks, activities, or operations to record work hours for that specific task. This time info is instantly allocated to the tasks and aids in maintaining task status knowledge.
Businesses of all sorts can use Replicon's end-to-end time monitoring software development apps. Time is an organization's most valuable resource; record, evaluate, and maximize it to increase revenue, productivity, and employee engagement. Managers can use the flexible, adaptive platform of Replicon to monitor work hours around their entire worldwide employment and share it with the top management. Replicon is one of the top time tracking software for major businesses.
Harvest
Harvest is a modest yet best time-tracking software that combines timekeeping and invoicing in one platform. The time tracking software integrates the two functions so that the field staff can be paid in accordance with the time stamps tracked even without transferring data to another platform. Use this web-based top-time tracking software to track the time of employees for individual customers, projects, jobs, and services to keep track of all their activities.
To determine if they're on track, the employees can review timesheets and contrast those to the project's original estimate. The real-time analytics also show them how much they need to invoice in order to generate revenue. As the field staff enters expenditures, the expense tracker lets them capture a picture of the receipt with the smartphone and integrates all of the data. To keep in sync in teams, the managers can see how the employees' time is allocated among tasks and projects. Also, the employees will spend less time managing their timesheets and therefore more time concentrating on the assigned task if they implement the best employee time-tracking software- Harvest.
Atto
Atto is one of the best time tracker software, and it works well with field force companies since it has location tracking and job scheduling features. Tracks overtime hours, breaks, and the duration of the workday. Also, keep a close eye out for field employees who arrive at work late frequently and leave early. Atto is a straightforward, all-in-one field force time tracking tool that precisely records the employees' time and streamlines timesheets. This best tracker keeps track of when field workers punch in and out, correlates those timings to their schedules, and reports overtime, delay, early clock-outs, absences, and other indicators on a unified attendance sheet. The software offers employers a specialized dashboard where they can quickly evaluate the operating time of field employees in addition to regular and unplanned breaks.
Generates time tracking detailed reports according to specific staff, teams, or work categories. And with only one click, the managers can download and share them with the HR team. Add the field employee pay scales to the payroll costs to quickly calculate the salary based on the total hours logged. To synchronize with the payroll period, the timesheet report is instantly emailed to the managers. Can receive real-time notifications on the field team's location and time-tracking status.
Wrapping Up
For businesses of all sizes, tracking field employee work times can be highly beneficial in addressing not only productivity concerns but also field employee time management issues. Employees in the field who can effectively manage their time are more productive, efficient, and capable of meeting deadlines. They reduce the amount of time spent on non-essential work by concentrating on the jobs that are most crucial and time-sensitive. But being able to figure out staff hours is a useful ability to have. It can promote business growth, make sure that payrolls are equitable, and assist you in managing your entire field business expenses.