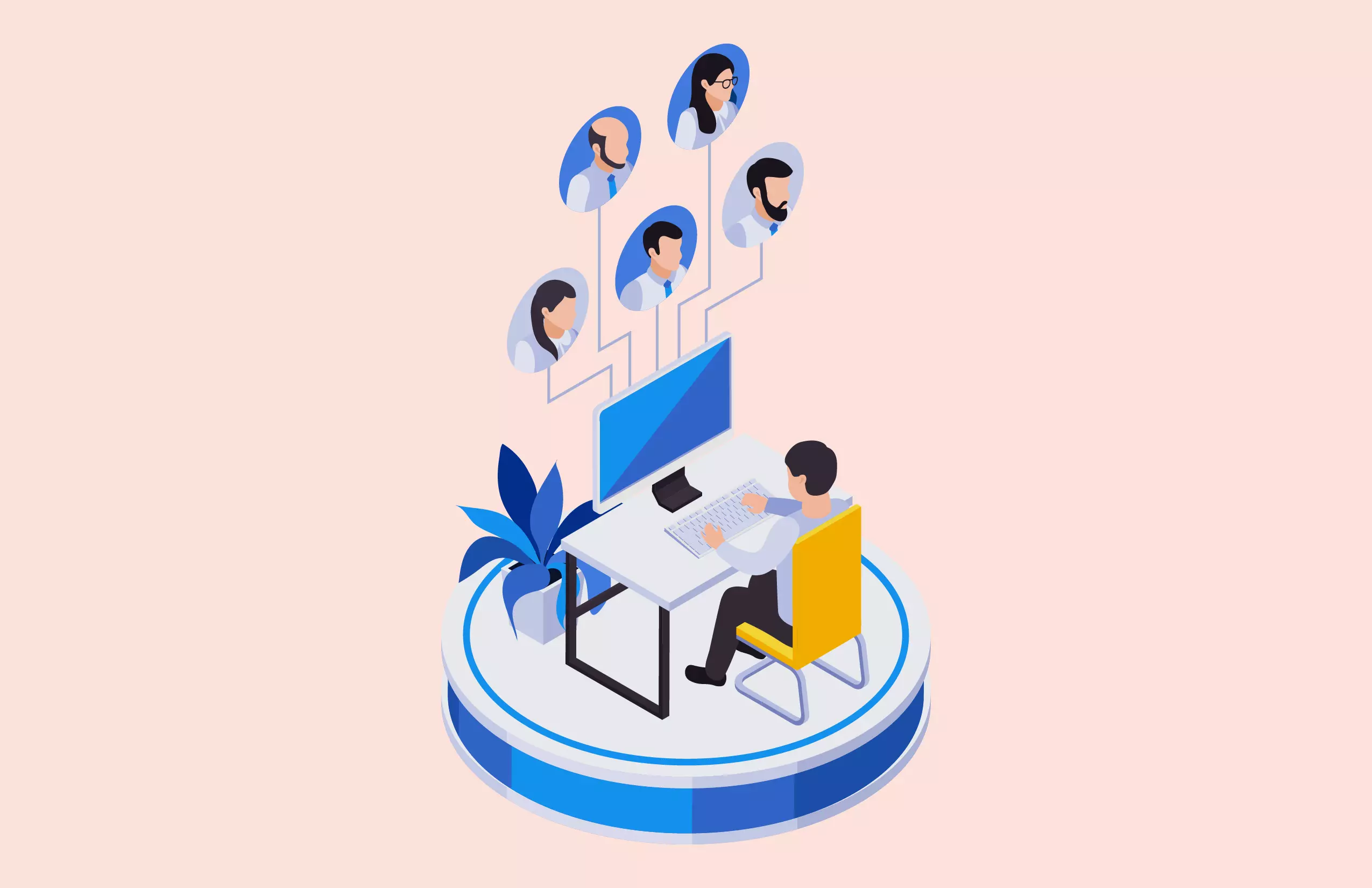 Top 5 Best Employee Monitoring Software To Manage Your Workforce
Employees are the cornerstone of your business. Keeping employees efficient and productive is a crucial priority for a business's management team because it can determine how successful a firm is. Based on a survey by Atlassian, the average employee only invests 60% or less of their time performing at their job, signifying that they waste or spend over half of their hours on unimportant tasks.
You can increase your employees' productivity by using employee monitoring software. An organization or business leader can quickly monitor and maintain productivity gains, increase security, record staff attendance, and obtain documentation of employee working hours while employing the finest employee monitoring software tool.
Below, we've listed out the top employee monitoring software platforms available in the market to help you discover the best option for your workforce.
5 Best Employee Monitoring Software Booming In Recent Times
Lystloc
Lystloc is a field employee monitoring software for managing and tracking employees' daily activities and locations. This software is exclusively used for managing work duties, monitoring on-site attendance, tracking location-based information, data analysis, etc. Additionally, Lystloc offers a live tracking option that enables managers to receive updates on the employee's current position, check-ins and check-outs, daily mileage, and much more. With Lystloc, you can keep an eye on staff activity in real time and check in on-field workers without disturbing them.
This employee monitoring software also comes with an employee expense and reimbursement management feature with which employees can submit their day-to-day business expense receipts and request reimbursement through the mobile app itself. And managers can view these requests and opt for approval of reimbursement amount or reject the request in just a few clicks. Also, very recently Lystloc has released two new products in the market; Lystface– a 100% contactless facial recognition attendance platform, and Lystproof- an employee data verification and validation platform.
Hubstaff
To make operating from a remote workspace easier and with more transparency for remote workers, Hubstaff is a remote employee monitoring software that combines screenshots, time tracking, and automatic analytics. In order to determine whether your staff are actually working, it also tracks keyboard and mouse activity. Invoices can be created, sent, and processed all from the same platform with this app, which also allows you to record the operating hours of your employees and take snapshots.
An all-in-one tool for measuring employee productivity is Hubstaff. Basically, it provides easy time tracking of the workforce for each work and project. Additionally, Hubstaff can track user activity levels and generate informative visuals of user activity. Furthermore, it includes sophisticated tools for constantly monitoring each web user. Employees can select the task and trigger the countdown timer. When an employee leaves their job, the timer automatically stops. This employee monitoring software is accessible on Mac and Android-compatible devices. A calendar for absenteeism and mobile GPS monitoring are further Hubstaff functions.
Clockify
Check out Clockify if most of your activity is project-based and you don't need performance evaluation in the time tracker. With options including time tracking and timesheet management, Clockify is a mobile employee monitoring software that could help you assure employee productivity. Using Clockify, you can also generate reports on productivity figures and share them with directors and team members to be used in taking well-informed decisions. By comparing an employee's present performance to their scheduled tasks, you can make sure they are working exactly as they should be and are not wasting time on unplanned or ineffective activities.
For managers who want to ensure that their field teams are working in the proper locations, Clockify's real-time GPS tracking feature is essential. This employee monitoring software can measure time spent on particular tasks and projects, which is useful for compiling expenditure reports. The top pick for the finest time and attendance platform for companies with a hybrid workforce is Clockify. Hybrid workforces have a special necessity for such software which can be accessed both on-site and off-site.
Teramind
Some businesses need exacting monitoring systems. If they handle highly sensitive data and are required to adhere to strict security regulations, they need to keep a close lookout for any probable breaches or errors. An employee monitoring software like Teramind, which provides more precise monitoring features than the other software, can be helpful in this case. The finest employee monitoring software for managing security breaches is Teramind. You can record virtually everything your staff members do on their computers with Teramind's user activity monitoring tools, including keystroke capturing, location data tracking, performance monitoring, real-time instantaneous chat scanning, email auditing, video display records, and much more.
With the help of this software, you can evaluate a staff performance analysis that compares productive to idle time. Teramind's staff monitoring service not only improves your entire cybersecurity platform but also measures team performance. You have complete authority over business files. You can restrict permission to vulnerable data, capture screenshots of user activity, and start setting up real-time notifications for indications of direct or indirect cyberattacks to help your employees function more effectively in a multi-user work environment.
Insightful
Companies looking to monitor employee performance while maintaining employee privacy and offering staff discretion over what is recorded can consider the freshly relaunched Insightful employee monitoring software. Office workers, remote workers, and businesses can all be assisted by this software. Multiple authentications, an API, and 24/7 chat support are all features included with every Insightful subscription. On-premises installation, role-based authorization, audit logging, and specialized account supervisors are additional features that can be included in business accounts. On employee-owned devices, the software operates in visible status, requiring the employee to punch in and out in order to run it.
The employee monitoring software can display you when your staff members come and go, what tasks they are all engaged in, and much more, just like the other software on this list. You can look closely at each employee's performance analysis, monitor how work is progressing on specific projects, and make sure everyone is adopting their appropriate part of the responsibility. You can prevent individual errors and intended data misinterpreting by configuring the software to operate completely automated.
Conclusion
By keeping track of the productive and inefficient activities of the workforce, employee monitoring software improves team and individual performance. One of the most powerful and well-liked pieces of software, employee monitoring software is employed by several businesses all around the world.
There are many software companies that provide top-notch employee monitoring software. Before handpicking the software, it's critical to comprehend the requirements of your business. Choose the best software that offers the features needed to satisfy your company's needs after the requirements have been outlined. The employee monitoring software should be simple to use and should require very little lead time to be deployed and put to use. A strong support system for the product should be provided by the software provider. To guarantee that the software is always up and functioning, there should also be proper assistance.