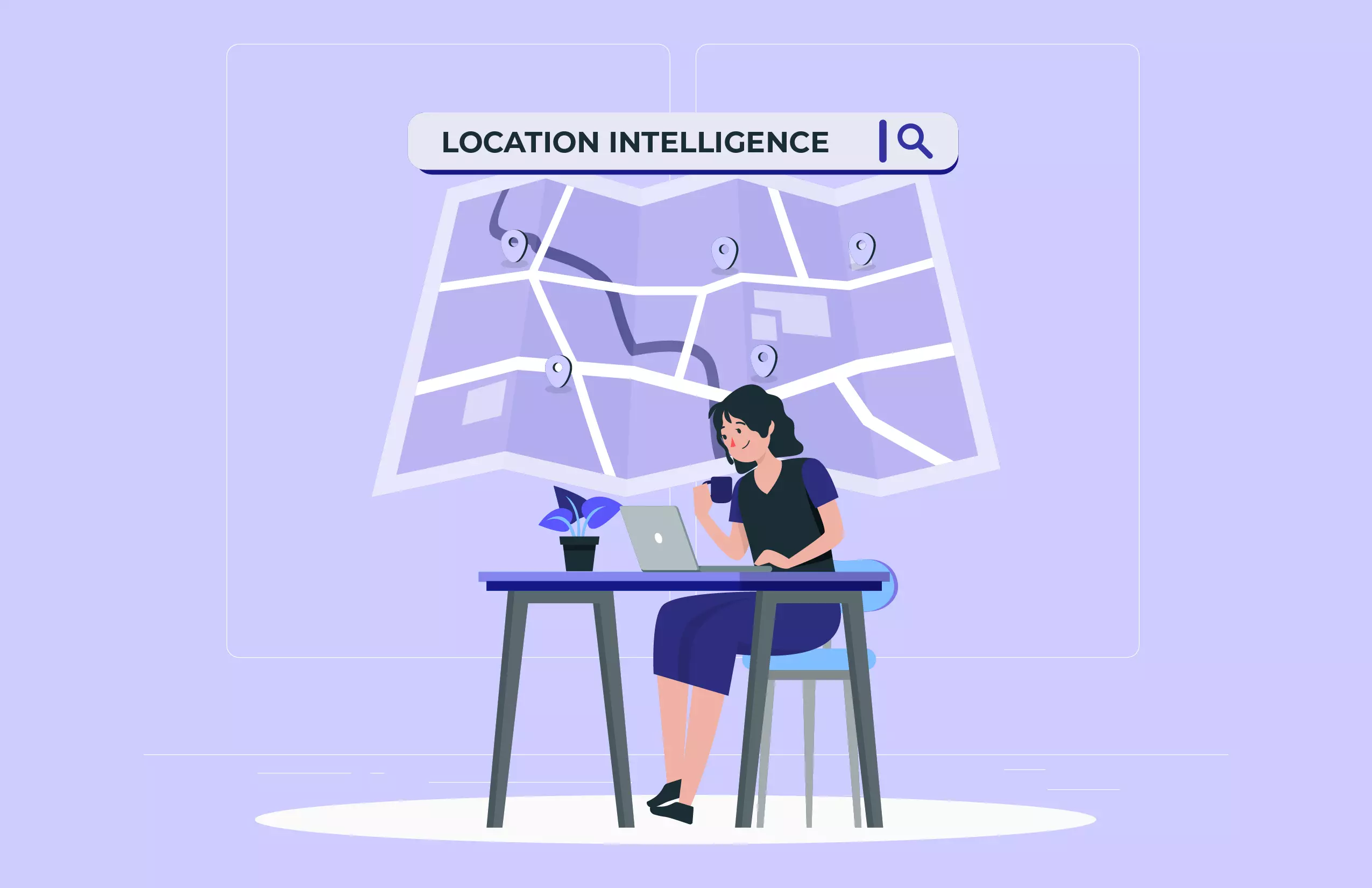 Location Intelligence: A Complete Guide On Location-Based Intelligence And Its Use Cases
Every business now has a new dynamic as a result of the idea of location-based intelligence. It is challenging to find a business that does not use location intelligence to better serve its customers. Uses of location-based intelligence are becoming obvious in every industry, from straightforward location-based targeting advertisements to addressing tough situations. The intricacy and scope of the approach can be expanded to a variety of other sectors and use cases, making location intelligence useful outside of only ride-hailing applications.
According to a report by Grand View Research, "The global location intelligence market size was valued at USD 14.0 billion in 2021 and is expected to expand at a compound annual growth rate (CAGR) of 15.6% from 2022 to 2030." The development of location intelligence technologies is growing at a faster pace. Businesses are utilizing location data in various ways, including supply chain management, field force tracking, fleet management, and much more.
Let's get to know more about location intelligence and its use cases in detail.
What Is Location Intelligence?
One of the most recent breakthroughs in the world of data and insight is location-based intelligence. The process of gaining strategic knowledge from geographical data is known as location intelligence. It entails a lot more than just plotting pieces of data on a map. The process of developing insights through the processing of location data is characterized as location intelligence. These analyses are intended to provide a deeper understanding of the market's current state, prospective development areas, and success barriers. According to the probe, location-based intelligence technology processes data and produces in-depth reports.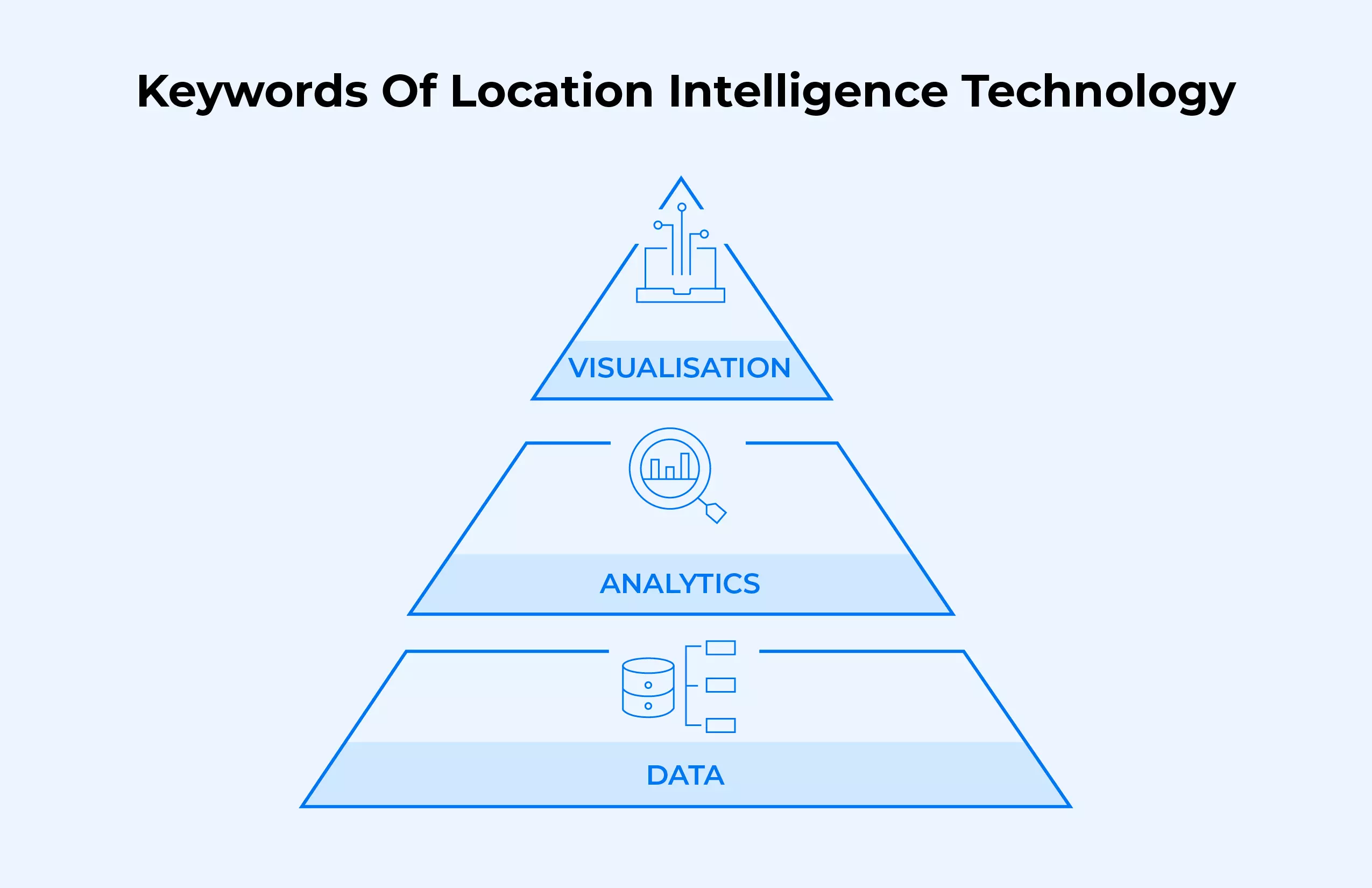 For operating on challenging projects and making crucial decisions, most commercial organizations consider geospatial data to be one of the essential aspects. In light of this, having access to insights and forecasts made using location intelligence tools is vital, particularly for decision-makers and strategists. A location-based intelligence platform uses the following methods to provide its outcomes: analysis, comparison, forecast, enhancement, and interaction. Conventional analytical tools don't have "mapping" skills, which location intelligence makes possible. Thus, using location intelligence technologies reveals trends and business possibilities.
Why Location Intelligence Is Important For Businesses And Field Sales?
In the era of digitalization, a business must comprehend the specific location and culture of its customers in order to compete, let alone survive. With the use of digital information, businesses can become customer-centric, know precisely what is demanded of them, and offer a customized experience. Location-based analytics uses crucial indicators and KPIs to give precise insight into how well a business is doing.
The difficult and time-consuming task of lead discovery and generation is one of the biggest problems the on-field sales associates have to deal with. The majority of conventional techniques either rely on unofficial field force feedback, a manual excel-based methodology, or analysis utilizing census figures or inputs from third parties. However, location-based intelligence helps to capture every potential POP (Point of Purchase), which is referred to as any area where a customer may potentially purchase the product.
Whether it's surpassing their expectations or keeping their commitment, location intelligence offers a means to assist businesses in better supporting their customers. By integrating consumer location data with the workflows, companies can pinpoint customers' locations and the ways they use to access the products or services, enabling them to segregate and address customer support concerns geographically.
List Of Certain Industries That Use Location-Based Intelligence On A Regular Basis
Finance And Insurance
Financial institutions are better able to identify which services are needed and where by using location-based intelligence mappings. Thus, automation for location intelligence indicates where a new financial branch or ATM is necessary. Additionally, it ensures operational security and aids in preventing and detecting fraud.
When home location data is geocoded, it is possible to determine in advance whether a given property is located near an earthquake or flood fault zone. If done incorrectly, the discrepancy could have significant financial repercussions. A sense of visibility regarding insurance pricing can also be achieved by providing customer-facing online maps that current or potential customers can use to check for themselves.
Retail Outlets
Retailers can discover connections between stores, products, and consumer categories over a range of different characteristics or metrics – that influence sales success by providing location-based intelligence data. Retail managers can schedule warehouse supplies and keep an eye on inventories to make sure that each storefront is properly stocked.
Analyzing sales of specific products by location or shop also makes stock supply and retail management more productive and efficient, and it can support the creation of highly targeted and effective marketing plans. When combined with other statistics, such as demographic trends and customer purchasing histories, location-based intelligence can also be used to personalize marketing campaigns to appeal to local customers' preferences.
Transport And Logistics
The management of a company's fleet can be considerably enhanced by real-time location information boosting transparency and streamlining vehicle utilization. Smarter route planning, more precise arrival estimations, and higher levels of employee and customer experience can all be achieved with location-based intelligence. Companies can eliminate supply chain constraints by analyzing demand, reducing last-mile logistics, and optimizing current routes.
Customers desire uniqueness in the form of personalized delivery timeframes, click-and-collect options, and improved tracking in addition to quick and free delivery. Each of these factors results in a more intricate supply chain and under pressure, but location-based intelligence can reduce the stress.
Pharmaceutical
Location-based intelligence act as a support system in company responsibilities such as dispatching medicines, inventory management in medical stores, managing client visits, sales appointments, etc. With location-based intelligence, pharma companies can align their daily on-field activities, boosting efficiency and productivity.
Location analytics allows pharma companies to understand the geographical aspect of sales patterns, thus allowing them to steer their sales efforts in the most profitable approach. Location streamlining has multiple benefits such as minimizing travel time for medical reps, making sure that they all have equitable tasks, and being able to maintain consistent communication between their customers.
Restaurants And Hotels
The success and sustainability of a restaurant are significantly influenced by its location. Customer satisfaction continues to come first for both restaurant operators and food delivery businesses. They can benefit from location-based intelligence technologies for managing first and final-minute deliveries, improving faster delivery times, and route optimizations.
Hotels can utilize location intelligence to analyze the footfall of both new and repeat customers, as well as to find out how many people use the gym on a regular basis or the number of time people spend in the hotel lobby and lounge bar. By recognizing customer trends and anticipating their preferences and demands while they are guests, location intelligence tools can assist hotel managers in providing better service.
Benefits Of Location-Based Intelligence In Business
Finding Business Expansion
By evaluating prominent localities and their potential for sales, location-based intelligence data also aids in locating the finest areas for selling the products. It is a crucial tool for carrying out market studies and performing in-depth competition analyses. Intelligence mapping helps businesses keep their competitive advantage across a variety of sectors by providing corporate leaders with an understanding of how particular locations are evolving.
Effective Monitoring of Field Workforce
Location-based intelligence enables field managers to keep an eye on field workers' day-to-day activities, such as tracking expenditures and attendance records. Assists them in assigning tasks to field employees in real-time based on a variety of factors, including urgency, skill type, location, and time. They are able to more efficiently plan their daily travel routes. Managers can maintain the safety and security of their field staff by knowing their accurate location.
Business Strategy Analysis
The organization can find chances for strategic planning with the aid of location-based intelligence. From the point of production to the point of service or product delivery, it can enable communication and involvement. Companies can target an investment's return by streamlining network and sales investments through location intelligence. This results in predicted returns and prices that are more realistic.
Customer Engagement Enhancement
Customer engagement is a critical factor that must be taken into account while creating a business model. Businesses can deliver customers customized messages and discounts according to their present location by knowing where their customers dwell. Firms can similarly use location-based intelligence to notify customers via mobile notifications about exclusive deals or offers that are currently running nearby.
Keep A Check On Driver Safety
Road accidents are more likely to occur as a result of reckless driving, which includes speeding, abrupt braking, and sharp turns, as well as other risky behaviors like driving while talking on the phone and without wearing a helmet. Managers will be informed when their drivers engage in the such potentially harmful activity by real-time tracking and data reporting using location-based intelligence techniques.
Summing Up
Location intelligence can be used to enhance customer service, make informed tactical business choices, and streamline business operations. Organizations are able to provide high-personalized services because of the growing advances in location-based intelligence, like embedded networking, geolocation mapping, tracking weather patterns, and many more. Predictive analysis is made possible and is a major factor in profit maximization when location-based intelligence is integrated into a company's everyday activities. Software for location intelligence can benefit a business by offering comprehensive, reliable location-based insight.