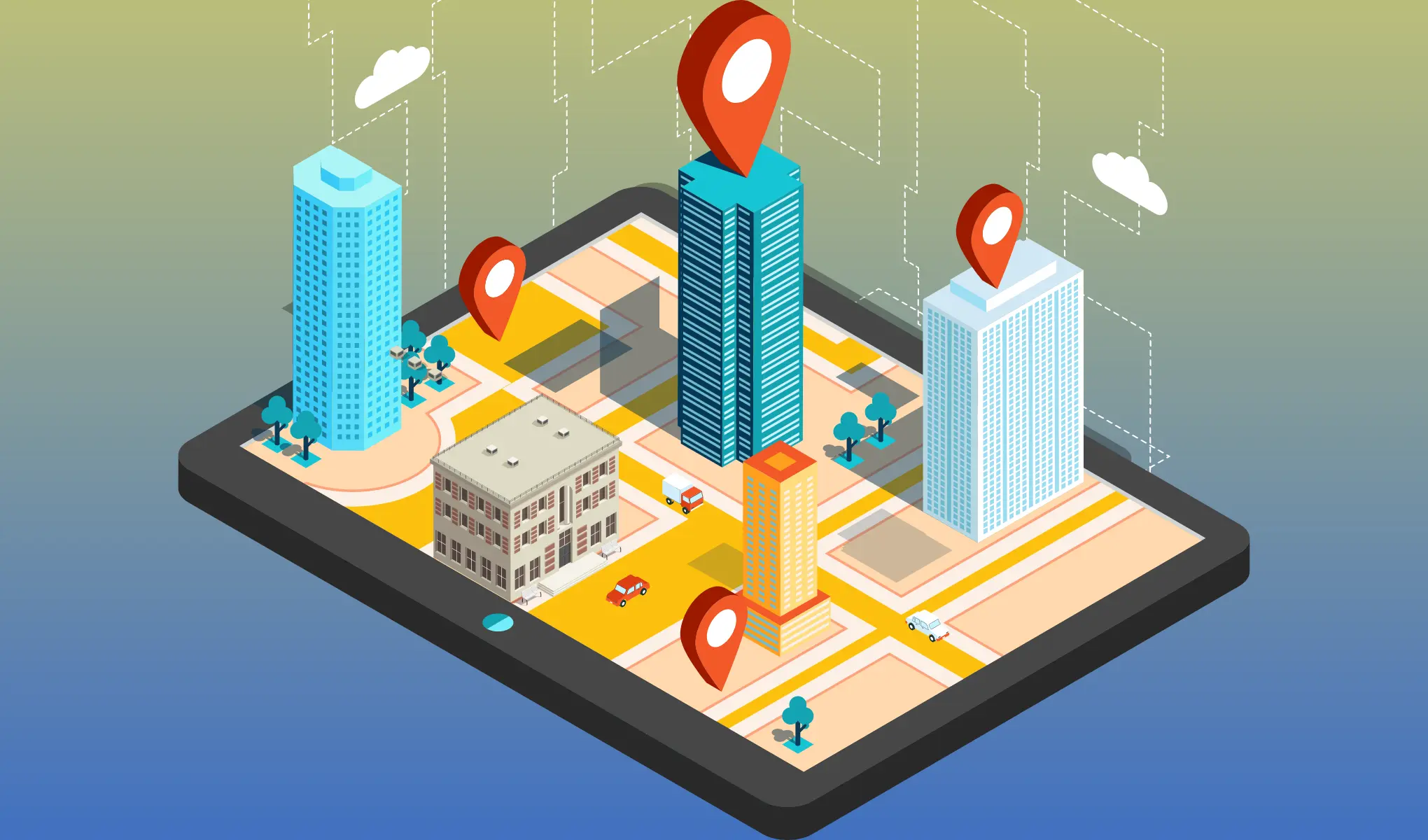 How Location Intelligence Can Be Used in Various Industries
We're all aware of location tracking and monitoring, aren't we?
For location tracking, we download software, install them on our mobile phones and track locations easily comfortably from anywhere, and even in some aspects, we get data-driven reports on them.
Doesn't it look like a simple process?
But at some point, have you thought for this process to run efficiently what could be the background mechanism?
For the location tracking and monitoring process to function competently, a lot of data assembling and algorithm feed run in the back end – based on location intelligence.
The abstraction of the location intelligence platform has given a new shape to every business field. We all might agree to the fact that it is hard to find an organization that is not utilizing location intelligence to serve its customers in a better way.
A recent report from MarketsandMarkets says "the global location analytics market is expected to reach $26.7 billion by 2025, up from $13.8 billion in 2020".
The global location intelligence market size was valued at $10.6 billion in 2019 and is expected to grow at a compound annual growth rate (CAGR) of 15.2% over the forecast period.
Location intelligence technology is progressing at a faster pace. Companies are finding novel use cases for location analytics ranging from logistics management, field force tracking, and monitoring to supply chain management.
Want to know more about the use cases of the Location Intelligence platform?
In this blog, we'll be looking out at some major coated industries that can leverage location intelligence to serve customers better, simplify operations, and achieve efficiency.
Location Intelligence in Transport and Logistics
Transport and logistics organizations are utilizing location intelligence software to optimize their supply chain and reduce slowdown in product deliveries. Location analytics play a vital tool role in planning, tracking, and monitoring the first and last-mile deliveries.
Location intelligence software helps to streamline delivery to provide consistent and accurate predicted times of arrival. Fleet managers can use location analytics data to minimize delivery time to the end-customer as well as control the loading and unloading time taken at product warehouses.
In the case of route accuration, managers can witness employees' routes, delivery delays, or rescheduling, with which they can calculate overtime expenses and commissions.
Location intelligence software also helps in the optimal calculation of fuel reimbursement and minimizing fleet operating costs. Real-time location monitoring and predictive data analytics of fuel consumption on certain routes help in calculating accurate fuel consumption.
Location Intelligence in Pharmaceutical Industry
Location Intelligence plays a very crucial role in the pharma industry. They act as a support system in company responsibilities such as dispatching medicines, inventory management in medical stores, managing client visits, sales appointments, etc.
With location intelligence software, pharma companies can align their daily on-field activities, boosting efficiency and productivity. Recently, more and more pharma-based companies are using location data and analytics to control costs and refine their existing sales operations.
Sales plans and strategies can be streamlined using Location Intelligence data, want to know how?
Let's assume you are a growing Pharma company that wants to sell a new medicine that is aimed at infants and children below the age of 10. You have divided your sales territories among your medical reps.
After a few weeks when you are analyzing your stats, you find that some of your medical reps made very few sales in their allotted sales territories than the other medical reps.
You might be thinking why? There can be multiple reasons and one of them could be that in some of the territories the majority of the infants and children are less than 10 years.
In the meantime you wasted resources and it might have also crossed your mind to fire the underperforming medical reps.
With Location Intelligence analytics, these errors can be avoided. Location Analytics allows pharma companies to understand the geographical aspect of sales patterns, thus allowing them to steer their sales efforts in the most profitable approach.
Location streamlining has multiple benefits such as minimizing travel time for medical reps, making sure that they all have equitable tasks, and are able to maintain consistent communication between their customers.
Location Intelligence in Banking and Insurance Industries
In today's banking and insurance industries, location intelligence data has become an important element of channel optimization and sales operations.
Now more than before, banks and insurance unions must find different ways to keep up by expanding their branch networks and centralized mapping of bank locations.
Location Intelligence data helps banks and insurance companies in inflating their branch network and make informed decisions about future acquisitions or ongoing investment.
It also makes it simpler for them to have frequent touch with their customers and share them with new plans and information like the nearest branch or ATM, new branch openings, latest insurance policies, loans, etc.
This helps in engaging customers and also maintaining a positive relationship. With location intelligence analytics and insights, they can develop better policies and smarter marketing strategies and pricing policies.
Location Intelligence in Retail Industries
The retail industry today is slightly different from other industries.
More consumers are expecting more personalization- delivering the right product at the right time and location- yet retail processes are expanding more across the globe.
That's the point why the retailers around the world are moving in the direction of location analytics- the leverage of accurate location tracking and monitoring to avoid delivery delays.
Integrating location intelligence services with consumer data and functional data helps in deriving immense sales insights. Retail location analytics helps to elevate the consumer experience.
Location intelligence will also support retailers to know about consumer experience which tends to change at each store and what pilots consumers' loyalty at the in-store level.
Location intelligence data can also be leveraged for supply chain management coupled with real-time travel data helps stores deliver consistent purchasing experiences across several touchpoints.
And also location intelligence data when correlated with other stats such as demographics and customer buying patterns, can also drive marketing outreaches that are customized according to the interests of consumers in a given geographical location.
Summing Up
Not only in the above-mentioned industries but there are also numerous other industries and use cases where location intelligence platforms can be incorporated to have ease of doing business.
Adopting location intelligence into a company's daily operations will allow for predictive analysis and be a key driver for profit maximization. Location intelligence software can help a company by providing deep, trusted location-based insight.