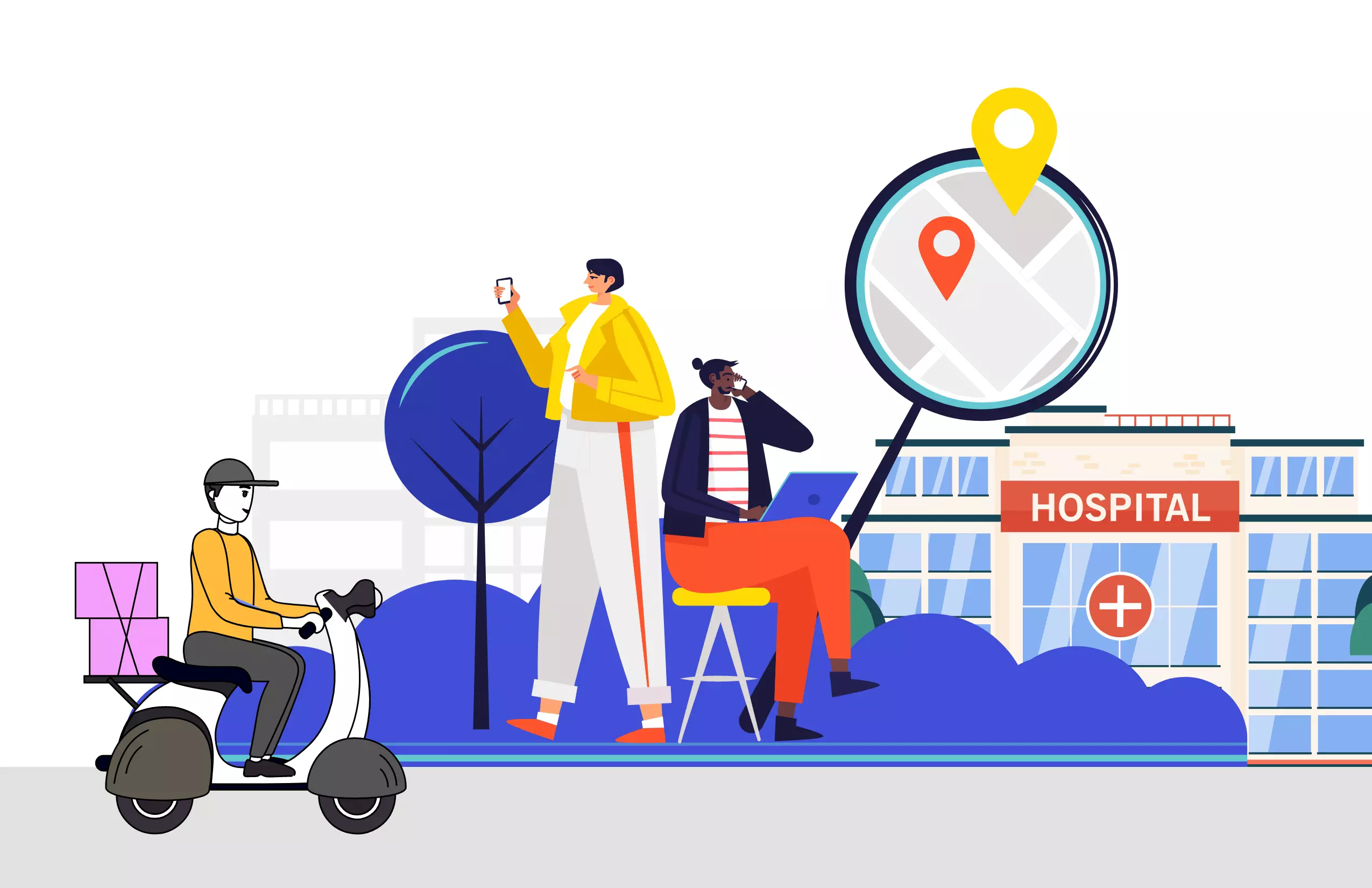 The Importance Of Location Intelligence For Travel and Hospitality Industry
In today's modern era, a business must recognize its client's location and whereabouts for their convenience and also to ensure the customer's safety. That's why, Digital intelligence boomed to give such a solution. They give accurate, consumer-centric location intelligence for firms to enable the user experience and personalized advantage for every customer.
What is Location Intelligence?
Location intelligence lets people and technology be used to envision the dimensional data finding directions and relationships following in reports that can be simulated to use.
With the help of geographic information system tools, location intelligence gives endless data-driven reports. In 1854, John Snow of London recorded the first example of location intelligence during a cholera outbreak. It was tracked and eradicated by scaling the area of affected cases protruded by a map of particular water pumps.
Travel Industry Using Location Intelligence
Location Intelligence permits travel industries to easily determine their customer's locations before and after visiting them.
It also enables businesses to recognize the model and find out new opportunities to build a partnership as well. Location intelligence gives essential data reports to businesses about their clients. With this valuable data, they can strengthen their online customer details with offline data.
Moreover, businesses can involve their brand patterns, keen interests, visit modules, and distance traveled.
The enactment of agile technologies by the travel and hospitality industries has become essential for boosting guest experience by saving time and money. Numerous sensors, software tools, and automation software services aid businesses become more ambitious in a rapidly changing hospitality environment.
Hospitality Industry Using Location Intelligence
Using location intelligence, Hotels can track new and existing client traffic and also understand how many visitors use the hotel's fitness center regularly and how many hours they avail hotel lounge and entertainment area. With this location analytics, Hotel management can greatly benefit by exactly understanding their client's templates and furnishing their requirements when they are residing in the hotel.
Hospitality businesses should have an improving factor in the booking and signup process, which is essential for them to enter customers' details easily. As smartphone usage is increasingly seen everywhere, customers make bookings that are more convenient for them. Location intelligence can be implemented with the device for a smooth experience for every customer.
What Do clients expect with the LI technology?
Customers are expecting more friendly services such as detailed information about the trips, and important places to visit, and receiving instant messages about the trip which seems to be a complete package rather than just staying. For these reasons, the hospitality industry must need a customer's valid address, email, and mobile number details.
Customers also tend to have effective communication with the hotel after their booking. Making sure they have location-based reservation details, a complimentary package included, fun facts about the visiting places, and exotic food to taste. These steps are constantly increasing in the hospitality industry.
Hotels are chosen for the satisfying needs of customers by requiring certain compromises. Some clients wish to pay extra only for the value of a location, some might consider facilities provided by a hotel in its surroundings rather than a location, and some might pick a hotel to attend surrounding events.
Hotels regardless of their size must forecast emerging trends such as top-notch landscapes continuing to advance, altering consumer lifestyles, and enlarging needs for innovations.
The Importance of Location Intelligence for the Travel and Hospitality Industry
Hospitality and travel firms can upgrade their marketing strategies and explore loyal clients with special discounts and offers. They can even shoot out peak hours for customers and can adjust prices accordingly. With the help of local analytics tools, hotels can get competitive results of daily, weekly, and monthly insights with the other hotels.
Both travel and hospitality industries can seek ideal customers about location, then they can achieve in targeting new people. For instance, a hotel can think that the possibility of their hotel booking is due to its regional conference facility. By using and recognizing this valuable information the hotels are capable of targeting more customers who attend other events at the same conference center. They can advertise their hotel by collaborating with the conference place and including ads in the respective event brochures.
Here are some benefits of using location intelligence for the travel and hotel industries.
Hotels can modify their prices according to the customer's inflexible dates with some discounts. Despite the location, clients are willing to stay in a high-five competing hotel. These factors are primarily used for devising new changes in hotel price fixing.
For an effective increase in travel and hotel booking, the industries must focus on discovering potential customers in a range of variant areas which needs to be expanded, discovering what the key location has to render for staying clients for choosing the target audience from the source. This leads to gaining greater booking numbers and profitable market margins from the beginning.
Targeting the Right Audience
With the help of local intelligence, industries can target the right audience through effective promotional campaigns for all forms of travelers. Several audiences can be targeted with the help of leading data management platforms.
Improving Customer Data
With location-based data insights, companies can customize their marketing campaigns over the complete journey of the traveler. This may lead to improving their first-party clients with the company. Offer some packages and loyalty rewards to satisfy the requirements and desires of the customers.
Finding New Interests
Make opportunities to find which factors satisfy the customer's engagement with the hotel. For example, how they love to spend their quality time with other amenities in a hotel can create an idea for developing customers' interest as well as increasing profit for the hotel.
Competitive Research
Try to find and compare the performance of your company with the other competitive brands in every market. Measure the location-based performance of your company against the development in both the local and national markets which helps in building a competing atmosphere.
Success
Always have powerful campaigns that focus on established customers of your competitors. Gather new guests by publishing your ads and offers to earlier hotel chain guests.
Opportunities for Co-Marketing and Sponsorship
Follow your guests regularly by noticing at what time they dine, eat, and shop when they are under your property. Develop the conception of the actions of hotel guests. And also seek out local opportunities for co-marketing and sponsorship to expand your brand and delight your customers.
Bottomline
Thus, location intelligence has the future to opt for a complete business analytic approach for successful growth. Businesses can identify trends, and find new opportunities, failures, and hazards for themselves related to a specific area of operations with the help of location-based analytics reports.
Customer data and location analytics are very useful means for the travel and hospitality industry to understand the significance of the location and customer reasoning, and ensure a positive outcome with greater certainty.