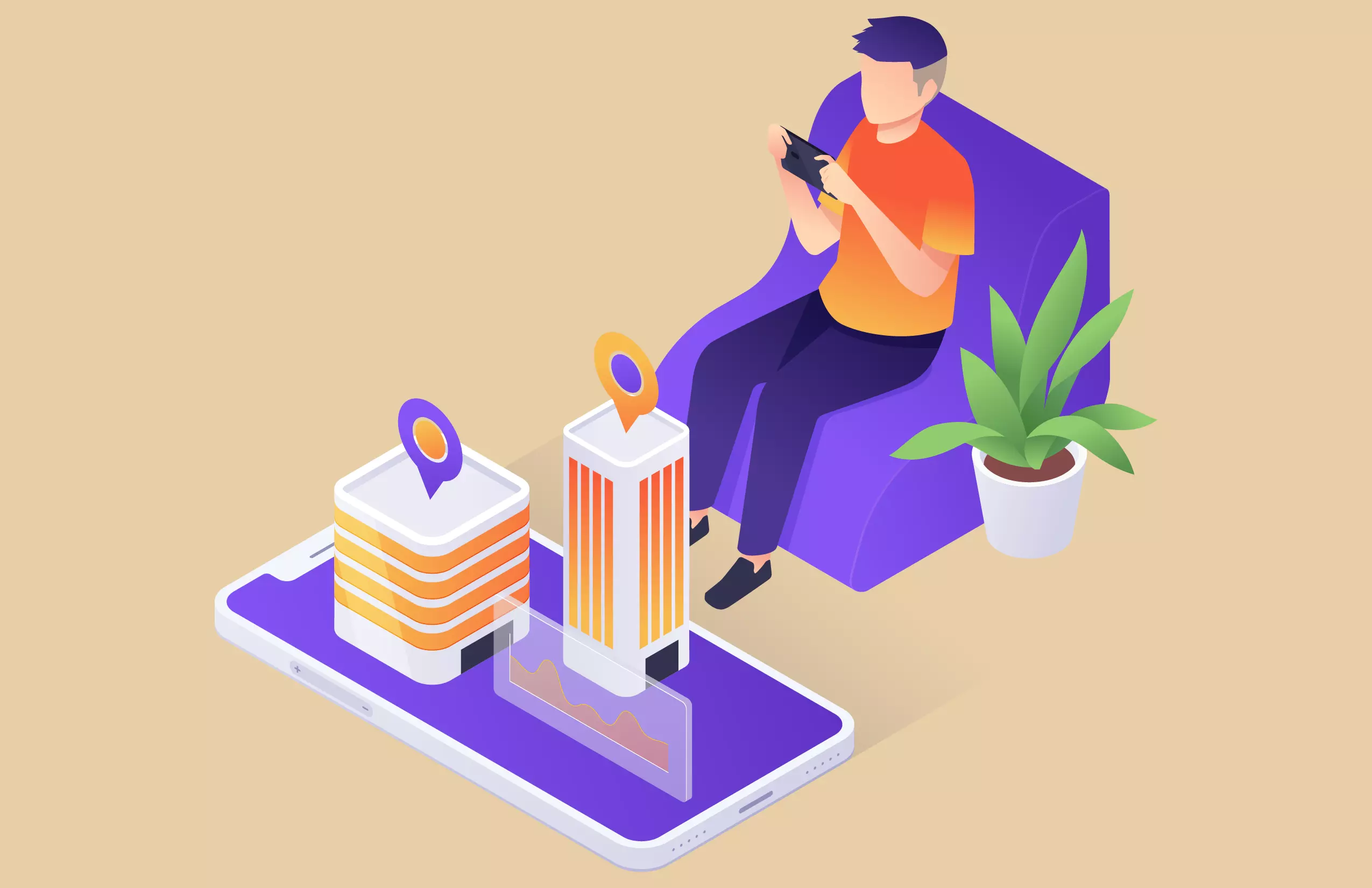 Benefits of employee location tracking system in Business
Planning to deploy an employee location tracking system?
Then this post is exactly for you. Every B2B business needs an employee location tracking system for monitoring the employee's daily activities and the company's productivity too. When it comes to fieldwork, the employer must be carefully watching the day-to-day employee activities such as whereabouts, client meetings, meeting status, fuel reimbursement, and so on.
What would be the solution?
Each employee cannot be tracked manually. That's why Employee location tracking systems have evolved in the digital market. By using this system, employers can monitor numerous employees' daily activities in a single app. B2B businesses can focus more on developing their business strategy rather than spending time on tracking every employee activity.
Here is a real-time illustration of how the employee location tracking system works.
Let us assume, an employer runs an electrical business with 30 field employees all over the city. If a technician is needed in a particular area, what would the employer do? Whom he would prefer to call? What would be the result if everyone is away from a particular spot?
All the above queries will be solved with a single employee location tracking software. When every employee uses the employee location tracking app, you will be connected with the field employees with up-to-date information. An employee who is near a particular spot will be automatically intimated with the workflow, hence he can reach the area and do his work.
The app symbolizes the employee's whereabouts, when he reaches the location, work status, and location traveled will be stored in the database. This would greatly influence today's market without creating any anxiety or fear of field employees' work. It saves time and creates a peaceful and structured workflow for everyone. As geo-fencing technology has been used in the employee location tracking system, the accurate location of every employee will be recorded at the exact time.
Let us briefly look into the advantages of employee location tracking systems in business
Improved growth scale
With the help of employee location tracking software, businesses can obtain improved growth scale in terms of production. When employees are aware of being tracked, they would be more responsible and productive each day. A study has shown that 7% of profits have been increased with the help of this monitoring system. An effective way to keep track of your field employee team with proven results.
Saves costs
Employers paying money for employees will yield a profit when employees tend to work dedicatedly. This tracking system indicates sustained growth in team productivity with less cost. The software is more user-friendly and more cost-effective to use. It also saves time and aids the company to focus on future goals.
A great resource for customers
When an organization uses employee monitoring software, it does benefit the customers too. As every record has been digitally stored in the database, the customers can get instant details and solutions for their product/service query. The employees are subject to answer the particulars of a customer and also helps in validating the employee about their timely arrival and problem-solving knowledge to a customer. The customer cannot give fake or unreasonable complaints against a particular employee as every insight is stored in the database.
Acknowledges field employees
The tracking system manually reduces the paperwork to be carried out by each employee in each client's place. The system comes with a report page where the details can be stored and retrieved whenever required. It is a hassle-free technology to acknowledge every field employee with a motivated work culture. No employees can provide fake information about their location and client status as they need to mark attendance at each client location. It also ensures a safe and secure environment to carry out their daily work with the tracked location.
Streamlined payroll process
Most remote workers do not get the exact amount for what they worked. But the tracking system measures employee productivity as well as employee attendance, number of kilometers they traveled, reimbursement, and petrol allowance. So, the remote employees will have calculated payroll and leave management processes with this system.
Identifies the potential employee
Employee location tracking system not only tracks the employee's location but also every employee's performance with detailed insights. The organization can identify potential employees with their best performance and reward them with gifts, increments, or cash prizes.
Best employee location tracking software
Several location tracking software are available in the market with specified features. Lystloc serves as the top-most employee location tracking system with distinct features. It has an advantageous effect on small and medium businesses to measure high-scale productivity growth.
As it has geo-fencing integration, the employee's whereabouts with the exact location will be fetched and used for the further process. Client meeting status, calculating petrol allowance, and scheduling work for employees are the potential benefits of Lystloc's app.
Bottomline
Employee monitoring system helps in generating real-time productivity reports to measure the overall growth. This software is the finest platform for all businesses to scale the field employee's performance and the company's growth. B2B businesses can opt for employee location tracking systems according to their specific product/service with the market's best software. Consider Lystloc as one of them with their improved features to boost your productivity. Both the employer and employee can benefit from this featured software.