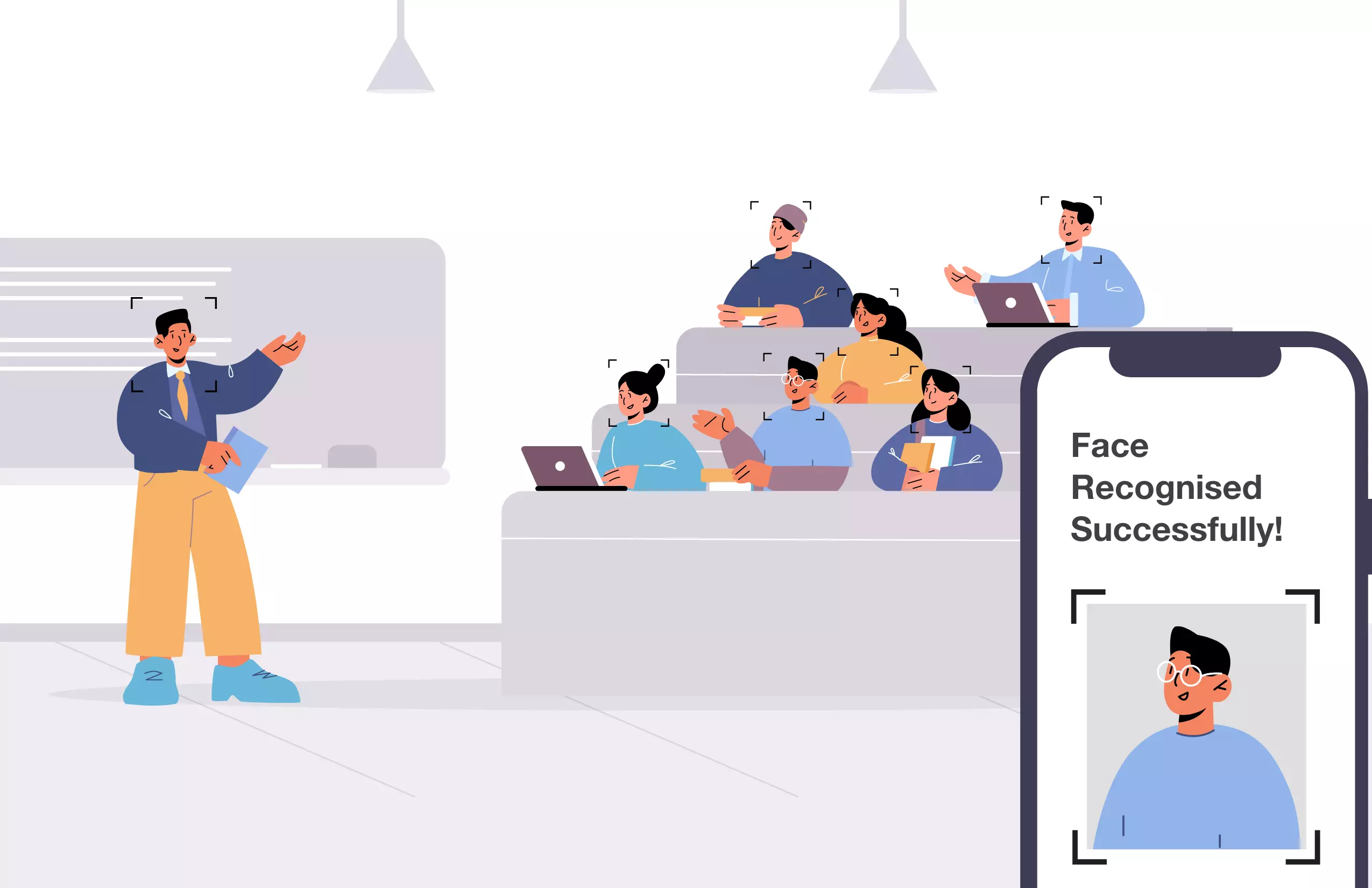 How Lystface Helps In Tracking Student And Teacher Attendance
It is becoming more and more important to employ technology to automatically and effectively record the attendance of teachers and students in schools and colleges. Conventional biometrics such as fingerprint and iris sensors have been used in the past few years to solve the issue of managing attendance. However, the majority of suggested systems are not very trustworthy.
Using facial recognition attendance systems intelligently and iteratively is one solution. Ever since technological developments have enabled facial recognition more practical, and its application is quickly spreading across other sectors. Many organizations are now providing daily-use products that facilitate the use of this technology.
Lystface is one such facial recognition attendance software application. The software operates by taking digital pictures of people's faces and matching them to a pile of databases of already gathered information. Based on whether the individual has been entered into the database or not, the system would either provide a match address or not after matching the taken image to the data it has stored.
How Lystface Helps In Student And Teacher Attendance Tracking In Institutions
Keeping track of attendance is a crucial aspect of record-keeping in any institution. Lystface Face recognition student and teacher attendance monitoring software is an excellent solution to automate timekeeping and track entry as well as exit times for both teachers and students during regular and online classes.
By fully automating the operation, Lystface has removed the difficulty of maintaining manual attendance records. While a faster and more formalized method assures that students and teachers attend classes consistently, automated attendance in online sessions extends the amount of time spent studying and improves student engagement and performance.
A group of persons must manually update student data and mark attendance in a traditional attendance system. This approach not only takes a substantial amount of time but also raises the possibility of proxy attendance. Using biometrics, intelligent attendance management software like Lystface streamlines this process and minimizes the likelihood of proxy attendance. Also, this biometric technology aids in producing reports that are error-free. This kind of facial recognition technology provides numerous benefits.
Benefits Of Lystface In Student And Teacher Attendance Tracking
Precise Student And Teacher Attendance Tracking
Floor time theft is among the most prevalent types of unethical behavior globally. Even if the majority of students and teachers are sincere, buddy punching is unavoidable. Some teachers receive payment despite not working. They are helped in doing this by colleagues or the administrative staff. Time theft of this nature is unjust to teachers and students who are loyal and honest, as well as to institutions as a whole. By automating the procedure, Lystface makes it simple to verify biometric data online. You'll record the times that people come and depart along with recording attendance. In addition to making campuses safer, technology also identifies when and who leaves the permitted area.
Saves Labor Cost And No Manual Errors
Lystface not only cuts down on waiting time but also helps foster a good school culture. Additional administrative employees are not required to manually record attendance or even to help students in entering their names on the register.
The software aids organizations in precisely tracking the working hours of both full-time and part-time teachers. Salary computation for the organization's staff and administrative personnel becomes simple. There is no longer a risk of manual or human error when recording working hours.
Ensure Safety And Security In Campus
Beijing Normal University, one of the finest universities in China, recently put in place a face recognition system to keep intruders out of student residences. Greater privacy and security at schools safeguard the thoughts, findings, and personal identification information of students and teachers, in addition to their physical safety, through more stringent access restrictions to places and materials both offline and online.
The security offered by Lystface face recognition attendance software is literally essential when accessing sensitive systems via mobile or remote devices, despite the fact that it might faster or more feasible for institutions to stay with more reliable tangible security precautions.
Dashboard And Automated Report Availability
Data is stored on an extremely secure, limitless cloud using the cloud-based facial recognition attendance system. The admin staff has real-time access to student and teacher attendance data as well as associated activity data on both the dashboard and an attendance monitoring software like Lystface.
The management can at any moment extract attendance records from the cloud-based database. The Lystface also enables remote data administration. Attendance tracking reports based on facial recognition are more precise and error-free because the recording is performed in real-time.
Integrated Access Control
When integrated to give access to different departments/areas inside a school or office complex, Lystface performs at its best. In order to track the activity of students or teachers, the software is implemented within a system that covers the school's campuses rather than merely being used for a one-time check.
This is crucial in today's epidemic times, but it may also be utilized to improve safety, mobility, and operational effectiveness. Many entry points for students and teachers, such as gates, doors, turnstiles, lifts, escalators, etc., can be set instantly accessible or restricted only when scanning has been successfully completed.
Safe And Contactless During Post-Pandemic Era
The "Lystface facial recognition attendance software," as the name implies, employs smart sensors to recognize a person's face and record their attendance automatically in the software. There isn't any contact and a secure distance is kept between both the display and the person whose face is being scanned.
The software, which is significant, can also tell whether the teacher or student being scanned is indeed wearing a face mask or not; as a result, Covid's acceptable behavior can also be kept an eye on. The pandemic's onslaught has made it possible for such software to be quickly implemented at offices, schools, and other institutions where it is necessary to track the arrival and departure of people.
Summing Up
The use of touch-based systems, such as biometric fingerprint scanning, has become obsolete, and attendance monitoring systems have taken an enormous leap into the future. The trend of the world today is a "contactless" attendance solution like the facial recognition attendance software Lystface that not only satisfies current pandemic safety criteria but also increases the flexibility of the process it serves.
Laminated cards, password methods, attendance books, and manual procedures can all be replaced with Lystface software, and the software is an improvement over automated devices for accessing the attendance system. If you aren't already doing so, you need to start using this software to track your people's attendance at school or at work.