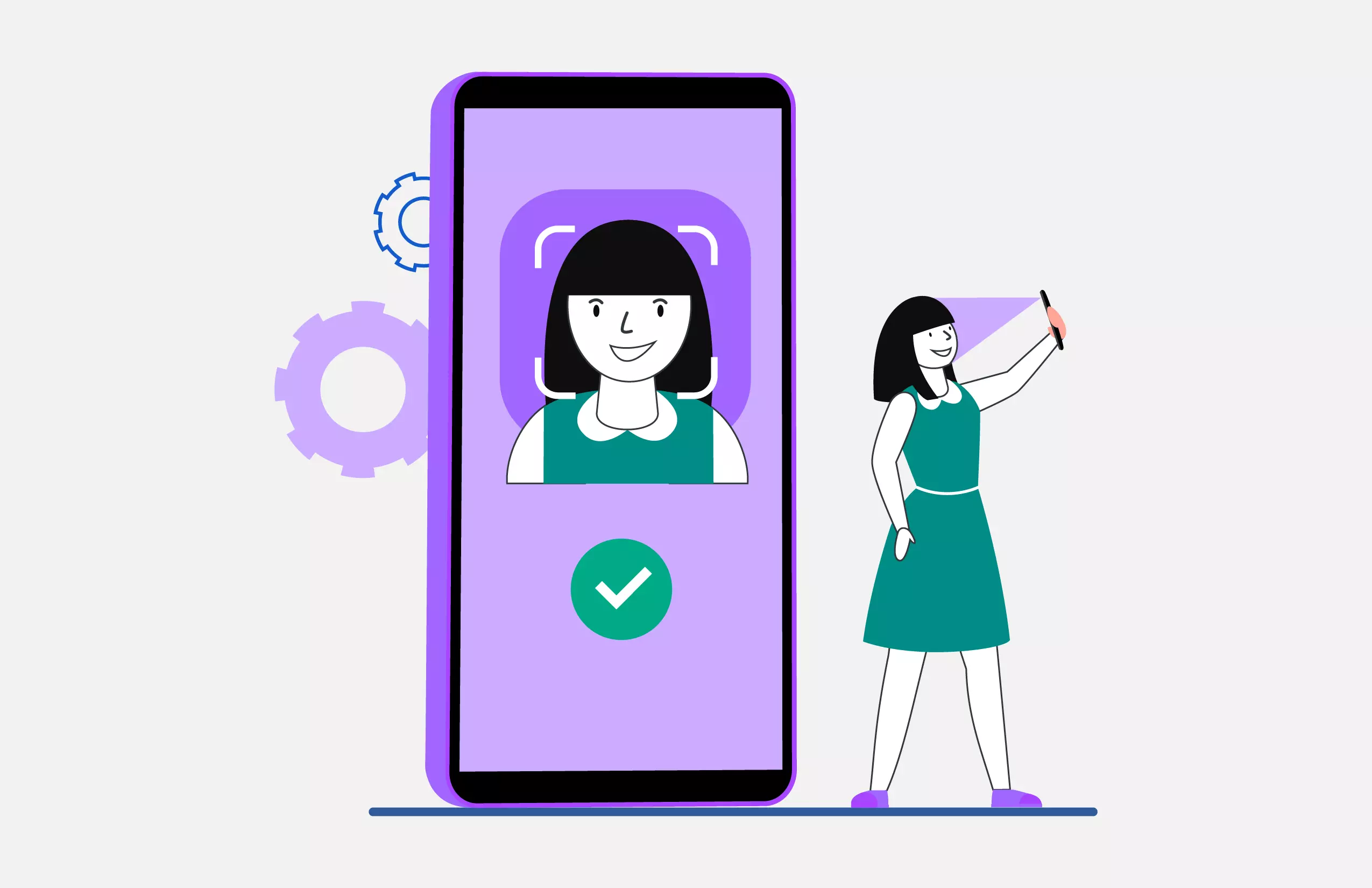 List Of Best 10 Employee Facial Recognition Attendance App
List Of Best 10 Employee Facial Recognition Attendance App
Manually managing employees' attendance or using a biometric fingerprint attendance marking post-pandemic can be a challenging and risky task for each and every manager of an organization. However, to increase workforce productivity and grow in business, organizations need to regularly review their employees' daily attendance and adapt their focus on the employee's leave and time management in order to check their performance and payroll processing.
And talking about the difficulties in managing the employees' attendance, you don't have to take the stress anymore. Automated employee facial recognition attendance app aids in the improvement of simple and rapid time and attendance monitoring. Furthermore, implementing network access control with facial recognition makes it almost difficult for employees to punch in false work hours or commit time theft. There is no provision for the buddy or coworker to check in attendance. This is one of the reasons why every company, big or small, is searching for automatic facial recognition technology for employee attendance management systems.
And to make the search simple and easy for you, here is the 10 best employee facial recognition attendance app that can help you in handy.
Lystface
Lystface is a facial recognition attendance management solution that works in real time. This is the greatest solution for payroll automation and attendance management depending on location. Lystface app is designed with the motive of helping common laborers to use an automated attendance system so that the business will be able to record and maintain error-free, accurate employee records.
Any android mobile can be converted into a facial attendance system with this mobile face attendance app. Furthermore, Lystface offers you automated e-reports on attendance that include the information needed to evaluate employee productivity and efficiency. This employee attendance feature is a swift and trustworthy technology.
Lystface Key Features
Geo-fenced facial attendance marking.
Real-time attendance notifications to managers.
Automated payroll processing and salary calculation.
Customizable time and attendance e-reports to your mailbox.
100% contactless and safe employee attendance marking experience.
SalaryBox
Salary Box is a facial recognition attendance app and payroll processing system that enables businesses to track employee attendance, working hours, overtime, salary advance payment, loans, bonuses, deductions, and other information. You can now manage employee attendance, leave, and payroll all in one app, as well as capture staff attendance with a selfie, time, and location. It can function even in offline mode and with limited internet access.
Salary Box Key Features
GPS-enabled employee attendance marking.
Calculate employee salary, share salary slips, and process salary disbursement.
Easy to maintain daily attendance records.
QR Code Scanner for attendance marking.
Live tracking and daily Shift management.
UbiAttendance
UbiAttendance is a mobile face attendance app that allows management to automatically record the attendance of the entire workforce. In the mobile app, you can also establish the working hours for all branches and categorize the employees based on their working location for easy attendance management. In less than two seconds, an employee's selfie is screened for face recognition attendance marking and verified. The time is instantly recorded when the face is matched. Employees do not have to touch any devices to clock in or out.
UbiAttendance Key Feature
Facial Attendance Kiosk for multiple employee attendance punching.
Get insight on employees outside the desired location.
Track employee daily visits, and task locations with time from anywhere.
Geo-fenced attendance marking.
In-built work shift calendars to plan and schedule complicated shifts effortlessly.
Face Attendance
The mobile-based touchless face recognition attendance app with location monitoring is free to use with no limitations on device-level functionality or workforce count. The Face Attendance app runs on all android smartphones and tablets. It keeps data on devices and also offers web or cloud integration to store data, which can then be seen on any browser supporting any version of windows. The best feature of the Face Attendance app is the ability to identify an employee from a distance in a well-lit setting.
Face Attendance Key Features
Upload multiple users' faces for attendance verification.
Field workforce tracking and monitoring in real-time.
Daily, Monthly attendance reports and insights.
Works in both online and offline modes.
Syncs employee records with a cloud platform.
factoTime
factoTime serves as a modern facial recognition attendance app capturing employee image, time, and location. It also enables advanced features such as QR code attendance, geolocation, and geotagging. It enables you to compute employee salaries on a monthly, daily, or hourly basis. The app functions as a punch clock, collecting data on employees' attendance, work location, and time spent at the job. Every travel outside of the organization is virtually verified using GPS technology. This excellent attendance-tracking mobile app enables managers to address changing attendance-tracking requirements through cloud automation.
factoTime Key Features
Shift management and multiple shift creation.
Automated salary calculation with working hours recorded.
Will record and store the employee's name, attendance, overtime, leave, salary, and a variety of other information.
Maintains working days and holiday calendars.
Easy access through all devices.
TereoTime
TereoTime is a sophisticated mobile face attendance app that includes integrated streamlined leave management, expense reimbursement, and payroll system, as well as a personalized digital business card for employees to share among customers. The employees will be able to mark their attendance from the convenience of their personal devices, whether they are in the office or not. Managers can manage employees' attendance via the app, approve leave requests, review expense reports, and view their teams' digital business card activities.
TereoTime Key Features
Visit management and meeting room management.
Employees can request leaves and permissions through the app itself.
Employee reimbursement request approve/reject option.
Salary computation is auto-generated to approve and send for payout.
Secure and scalable cloud-based platform for employee attendance records.
Truein
Truein is an artificial intelligence-powered facial recognition attendance app and time-tracking solution that provides nearly 100% reliable and precise attendance. Truein is a hardware-free face attendance app that tracks the attendance of any remote or field employees using only a smartphone. The facial authentication technology can detect faces wearing masks and confirm the identity of the employees despite changes in their facial features such as beards, hairstyles, or eyeglasses.
Truein Key Features
Selfie attendance with location restriction.
Easy integration with other software/systems.
Automated reports and analytics.
In-built leave management.
The app allows you to set late attendance marks, half-day, overtime, shift durations, and other regulations.
Facetek
The Facetek mobile face attendance app is a cloud-based contactless attendance system solution. Because it is cloud-based, all employee attendance data is securely kept and there is little chance of intrusion. Facetek facial recognition attendance app tracks employee attendance by facial scanning or smartphone to define their geolocation. The app employs face detection and GPS technology to confirm whether attendance is recorded at the approved location while eliminating the chance of buddy punching.
Facetek Key Features
Customized features and better performance.
Attendance 3D face live detection.
Iris and QR code attendance marking.
Real-time fever detection mechanism.
Sales force tracking and monitoring.
Darwinbox HR
An end-to-end facial recognition attendance app designed to assist small and medium-sized businesses in their transition to a totally automated form of attendance management. It is a valuable and impactful approach to human resource management. From recruiting and onboarding to employee engagement and exit, the platform aims to address all employee needs. Try out this cloud platform that will allow you to accurately track your employee's time and attendance. You can have systematic timesheets, work scheduling, expense management, and comprehensive reporting of your team's attendance.
Darwinbox Key Feature
Employees can view leave balance and holiday list.
Raise travel requests and claim for reimbursements.
Quick status updates and notifications.
Record time stamp and employee location through mobile check-in.
Multi-channel attendance inputs like face attendance, biometrics, and mobile punching.
AttendLab
AttendLab is a mobile face attendance app that assists companies in managing employee information and tracking employee attendance across different locations. It allows companies to store critical employee data, such as images for facial recognition attendance in a centralized database for future reference. AttendLab is a facial recognition attendance app, which recognizes various distinctive features of employees like beards and masks, as well as the ability to restrict location and IP address access. AttendLab enables businesses to validate uploaded photos of employees in order to assure quality and better efficiency in recording attendance to boost employee productivity.
Attendlab Key Features
Multi-time zones attendance.
Real-time analytics and Customizable reports.
Billing & Invoicing.
Time tracking and employee activity tracking.
Multi-user access permissions.
Conclusion
There you have it! If you are looking for an efficient and user-friendly employee facial recognition attendance app that is also reasonable, the products described above are excellent choices. Apart from the above-mentioned apps, there are millions of other apps that can assist businesses and organizations in minimizing the difficulties they confront in their daily employee attendance management. You may learn more about the apps featured above by visiting their official websites. Use these 10 incredible apps to make employee attendance marking more easier and safer post-pandemic.