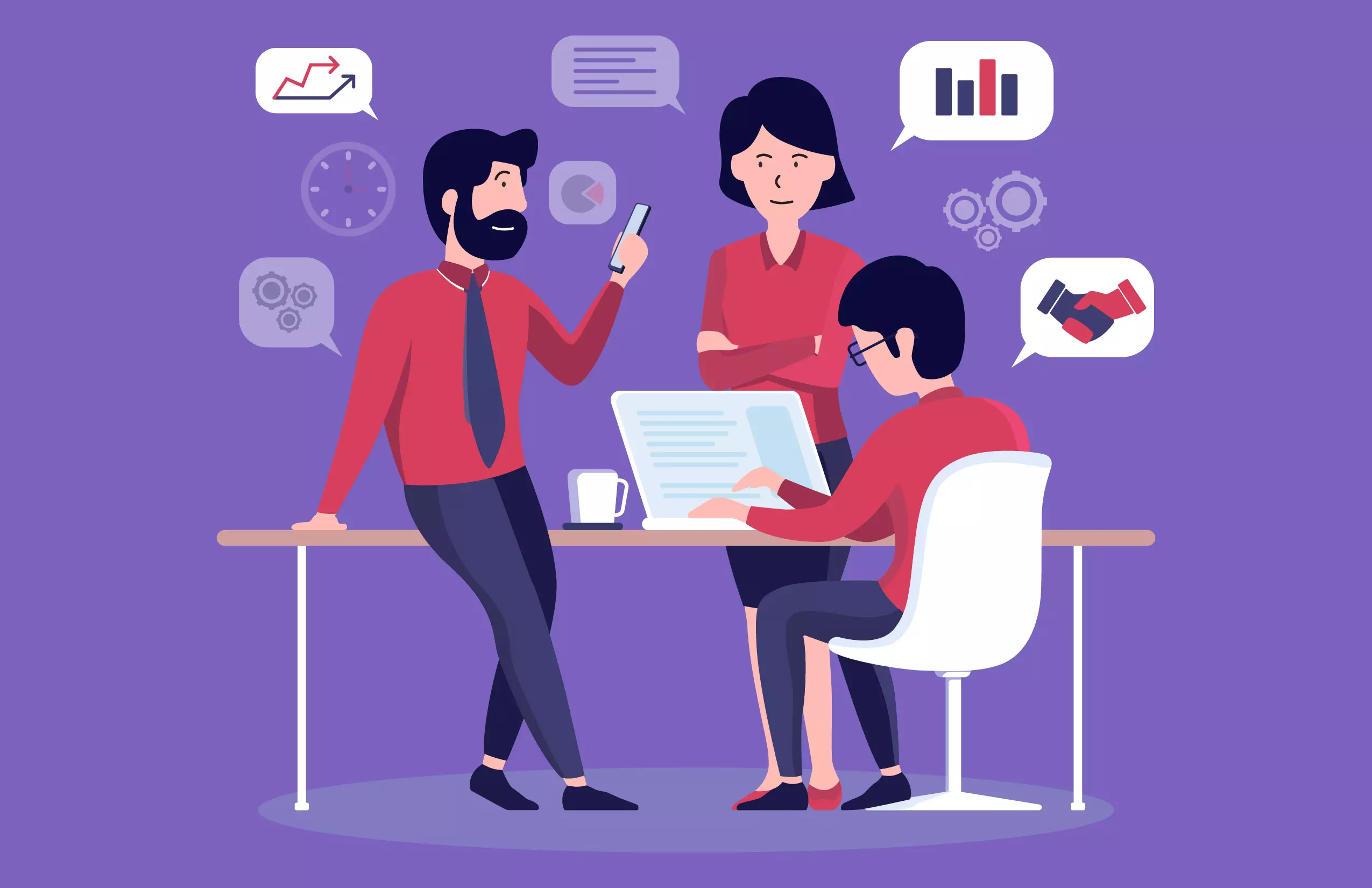 Top 10 Field Sales Techniques Used For Establishing High-Performing Sales Teams
Inside sales and outside sales are frequently independent activities within an organization that calls for completely distinct skill sets. However, limits can occasionally be crossed over. The greater part of the workday for the field sales team is spent traveling, interacting with customers and prospects in person, and frequently engaging in practical tasks like setting up accounts or product demos.
Field sales managers must take special care to keep certain things in mind so that their employees can succeed and prosper. It will be difficult for the company to achieve its long-term objectives if adequate energy and time are not invested in developing an effective sales force.
Let's run over some of the finest field sales techniques for developing high-performing sales teams, why they work, as well as how to use them in your own business.
10 Field Sales Techniques Implemented For Building High-Performing Teams
Building An Effective Field Sales Team
Recruiting and maintaining the right people is the most difficult aspect of building a field sales force. Since the labor market is so competitive, organizations must offer appealing offers and additional benefits to retain the most talented employees. Empower them and invest in their professional development. This is going to keep them interested in their job.
Performance-based rewards and acknowledgment will enable field salespeople to work more effectively and productively. Promote team-building activities that encompass and include everyone on the team. Hold meetings to review performance and get feedback from salespeople.
Establishing Clear Expectations
Making sure that the field sales reps are aware of their responsibilities is crucial to building a high-performing sales team since reps' awareness of what is required of them is a significant driver in employee engagement. Investing the effort to clearly define the team's expectations in relation to their overall sales targets will help them realize what they are aiming for.
May provide people with samples of what success looks like so that they've got a point of comparison. For instance, it could be a good idea to regularly examine really effective sales conversations so that employees can gain insight from them in order to base their behavior on them.
Training Sales Team On The Sales Process
A sales manager is able to bring quality to the team when they are able to concentrate on analyzing and addressing the workings of the sales team's field operations. Good sales managers contact their salespeople on a regular basis in order to observe the way they handle the specifics of the selling procedure and to give suggestions regarding where and how they can enhance their skills.
Managers must be sales process experts, understand how their sales team is performing against the strategy, and interact directly with salespeople regarding particular tactics, hurdles, and next actions.
Concentrating On Sales Territory Planning
Considering field sales staff devote a great deal of their day on the road, productivity and organization are critical. Nobody wants to waste time traveling more than necessary during client visits or end up being late for an important meeting due to poorly conceived routes.
Data collected from devices with GPS components used by field salespeople enables for enhanced scheduling of more optimum routes for travel. Managers can use this information to determine which clients aren't receiving enough focus and which ones should be prioritized. It will assist them in developing new sales territory based on salespeople's travel and client visit records.
Knowledge Baselining
Baselining involves updates that require major updates to sales rep expertise. This might be a modification in communication or a process, which is frequently prompted by strategic activities like acquisitions, fresh salesperson onboarding, new releases of products, or a shift in the company or brand image. Given the importance of information baselining, all salespeople must be on the same page, which may need substantial time and engagement effort. For efficient baselining, training activities must involve a variety of techniques such as role plays, meetings, and questionnaires.
Maintaining Track Of The Sales Work
It is usually important to monitor sales activity in order to figure out where the sales force and business stand. Usually, having properly specified KPIs (key performance indicators) that management wishes to concentrate on prior to beginning any sales procedures is vital.
This gives them a feeling of orientation and allows them to assess the effectiveness of their sales force. Another crucial point to think about when tracking sales operations is measuring the outcomes so that management can see their sales team's success in clear statistics. Analyzing the sale conversion rate and average sales are two significant methods for measuring sales efforts.
Adapting Role Playing In Training
All of the high-performing sales teams we observed used role-playing activities as a training approach extensively. The method has been particularly beneficial in assisting sales teams in improving soft skills like handling difficult situations. Role-play enables salespeople to acquire and practice important sales abilities in real sales settings.
Training can concentrate on certain problems, such as beginning the sales process, recognizing client desires, dealing with objections, and making the sale. According to a particular analyst, role-playing is particularly effective for practicing cold calls, keynote sales pitches, critical sales conversations, business presentations, and pricing disputes.
Use Of Advanced Field Sales Tools
Field salespeople can no longer manage all operations manually. The demands of customers have gotten increasingly personalized across all markets as time passed. Furthermore, the sales team must be lightning-fast and efficient, with no room for mistakes. From task management to location monitoring, advanced field sales solutions enable the automation of multiple processes to improve the effectiveness of salespeople's operations. Whether sales teams need to maintain their client information, estimate sales, or generate personalized requests, they are bound to have a contemporary sales tool to assist them.
Dealing With Objections
Irrespective of how skillfully a salesperson delivers something, the majority of customers will have objections. Top-performing salespersons distinguish themselves from others by their ability to manage objections. An objection is not always an undesirable thing. As salespeople, through objections, they gather input and identify potential roadblocks to making a sale.
They ought to look out for these objections as an aspect of their mindful listening to ensure that they can appropriately address them. Handling objections is another area in which sales programs or sales training may be beneficial. How salespeople respond to objections is as essential as how they approach the issue.
Recognizing And Rewarding Sales Teams
There is a certain ego in sales as well, and field sales employees want to be recognized for their excellent work. They aren't simply killing it in each sales period and topping their targets in order to receive the extra commission. They are doing this to be more successful, both individually and within the team. A savvy field sales manager ought to make an effort to formally recognize outstanding employees, both to acknowledge their hard work and to carefully ignite the inner competitive fire that exists in every salesperson in the team. It can be as basic as broadcasting sales statistics to the other members of the team.
Summing Up
Field sales aren't as appealing as one might think. It demands persistent work and skill development. Field sales approaches, especially if the product is difficult, will offer a personal connection to clients and drive them to make a purchase choice. Businesses can enjoy the advantages of field sales by providing the necessary tools to their field sales team.
Time and work management are other important factors in developing high-performing sales teams. Understanding which objectives to prioritize and the best way to evaluate performance maintains the team on track. The above-mentioned field sales techniques will assist the sales managers in building a high-performing sales team. Implementing these tactics will enhance the company's sales and allow the sales team to make progress in their sales professions.