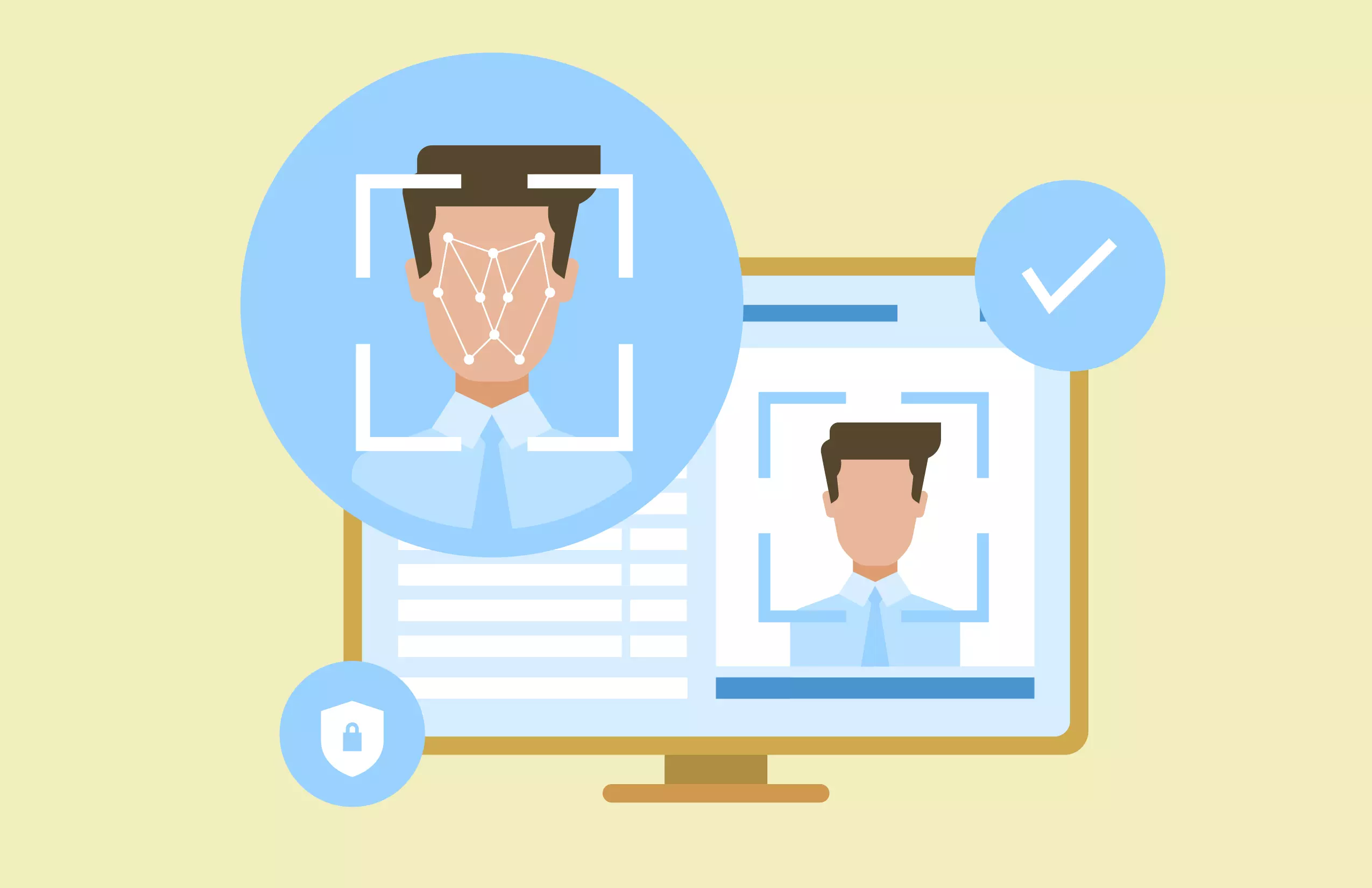 6 Key Use Cases Of A Facial Recognition System In Day-To-Day Life
With novel apps and products being developed and released each day, the use case of facial recognition technology has drastically expanded in the past few years. This fascinating and robust field of growth, which was formerly sci-fi, is rapidly turning into the actual world. The COVID-19 outbreak has made it more urgent for many companies to seize the advantages of facial recognition systems.
Organizations will increasingly provide contactless engagements as a means to give their customers and employees a healthier approach when dealing with them. The facial recognition software system is preferred by millions of users as a trustworthy method of smartphone security. However, the potential of face recognition technologies today goes much further than only ensuring the security of mobile devices.
6 Use Cases Of A Facial Recognition System In Everyday Scenarios
Employee Attendance Marking
Obviously, the touchless and hygienic nature of a facial recognition attendance management system is one of its distinguishing features. Physical contact should be minimized following pandemics like COVID in order to adequately monitor the field workforce in public areas and workplaces. After the outbreak, contactless technologies have gained in popularity and utilization. Due to the spread, more and more companies are deciding to replace touch-based biometric attendance systems with facial recognition time and attendance systems. By reducing employee physical contact, multi-tenant environments and industries can greatly reduce the risk of virus transmission.
Another significant advantage of facial recognition attendance systems is location-based live attendance marking. Managers would be able to compile accurate attendance reports if they knew the precise location and time of logins and logouts of their field workforce. Additionally, if company staff work various shifts, scheduling rotating shifts, monitoring timings, using the geofencing feature to limit log-in within a specific radius, etc. may all be managed using these facial recognition attendance solutions.
Security And Access
Security doors or gates are yet another use case of facial recognition software technology. Facial recognition technology can be applied to ticket counters at railway stations, the entry to the residential area, or even the main gate of the company. Conventional security measures focus on watching recorded or live camera streams and physically notifying authorized personnel of suspicious activity. This process is expensive, time-consuming, and imprecise.
Face recognition technology can improve safety and surveillance throughout companies while also reducing costs when integrated into security devices. This can identify every person in the software's database and recognize people who are within the immediate line of range of a camera, providing alerts for appropriate human behavior. Wi-Fi-connected residential cameras to advanced IP camera setups are all types of video surveillance systems that offer superb real-time surveillance in addition to the capacity to save recordings of previous occurrences for review and analysis.
Finance
The use of facial recognition technology for specific financial processes, especially payments made with smartphone and digital wallet applications, has been on the rise this year. Now all global financial institutions use an automated Know Your Customer (KYC) system that makes use of facial recognition systems. Better identity theft protection, simple and quick identity verification, and safe transactions are all features of this technology.
With the advent of cardless ATMs, it is now feasible to withdraw cash via a bank account even if someone has forgotten their bank card or doesn't want to repeatedly tap the screen. As a result, when an ATM camera scans a face, face recognition software locates a match in the database server. When opening an account, eKYC is processed along with the scanning and ID database comparison of a potential customer's picture. The customer gains access to their bank account and facilities after undergoing an eKYC screening and verification.
Retail And Smart Marketing
Numerous techniques employ facial recognition technology to deliver personalized customer support. VIP clients may be asked to register their image ID with an enterprise. When a consumer of this caliber enters the brand store, they are identified right away and offered pleasant services. The customer's prior shopping history offers greater significance. This empowers salespersons in retail establishments to provide customers with individualized suggestions based on their prior purchases. To give premium, engaged clients a self-service customer experience with a contactless form of payment, facial recognition technologies can also be used.
Facial recognition software recognizes clients' faces, allowing them to make contactless payments in a store without any difficulty. For iPhone users, Apple employs similar facial recognition technology. Online marketing is likewise becoming more and more prominent. Digital signage that uses facial recognition is accessible to even anonymous individuals. Customers can receive ideas from these marketing tools based on their emotions and looks.
Fleet Management
Facial recognition technology could be used in fleet management to alert someone trying to enter a vehicle without authorization and prevent theft. Managers can also use aggregated data from a variety of drivers to tell them of patterns and trends using statistics. This information might serve as the foundation for a driver safety program that can be implemented to raise driver security norms across fleets.
Customers in the ride-sharing sector can benefit via face recognition in a manner similar to the fleet management systems described previously. Future cars might have built-in face-scanning technology that can provide extra safety features without the requirement for separate equipment. The best kind of security is provided by the fact that the facial recognition system can identify faces and only open cars and let people enter if they are the ones who made the booking.
Law Enforcement
Face recognition technology has numerous benefits for law enforcement because it helps with crime identification and prevention. It may contribute to the safety of people around the globe. Face recognition technology is now being placed in video monitoring systems all over the world, and these systems are connected to crime databases and personal identification. This enables the agencies, for example, to instantly examine CCTV footage for any known offenders or individuals of suspicion in crowded environments.
By enabling investigators to compare a reference image provided by the family of the missing person with past appearances of that face captured on video, face recognition technology can assist controllers to save time. The expected time and location of the person's disappearance can be searched for in video footage using face recognition technology. Officers will be better equipped to identify the person's last known location and comprehend the person's activities prior to going missing.
Summing Up
Today's biometric procedures have proven to benefit greatly from the use of facial recognition software. This cutting-edge type of technology is being utilized by numerous organizations, from firms to government bodies, for a number of purposes. We examine how facial recognition is enhancing the way various industries function today—from corporate solutions to commercial solutions and sometimes even residential solutions—and, where feasible, the fascinating outlook it holds for the future.
The biometric technology underlying facial recognition software can now reliably detect faces, greater than that humans can, going much beyond unlocking computers or mobile devices. As intelligence and technology advance exponentially, further businesses will start to open up for this technology. It's going to be fascinating to see how it keeps up the upheaval of other industrial sectors.