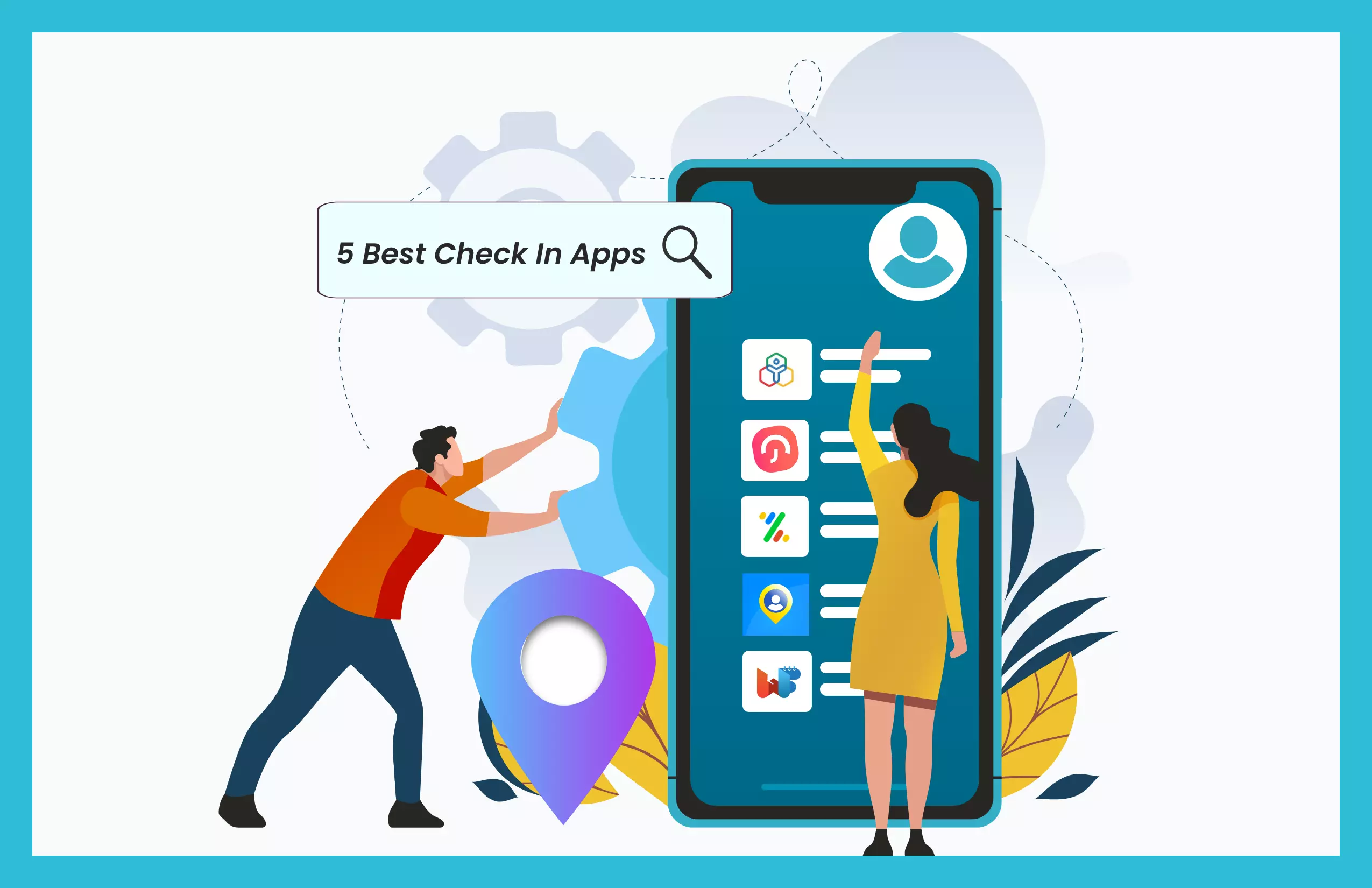 5 Best Employee Check-In App For Attendance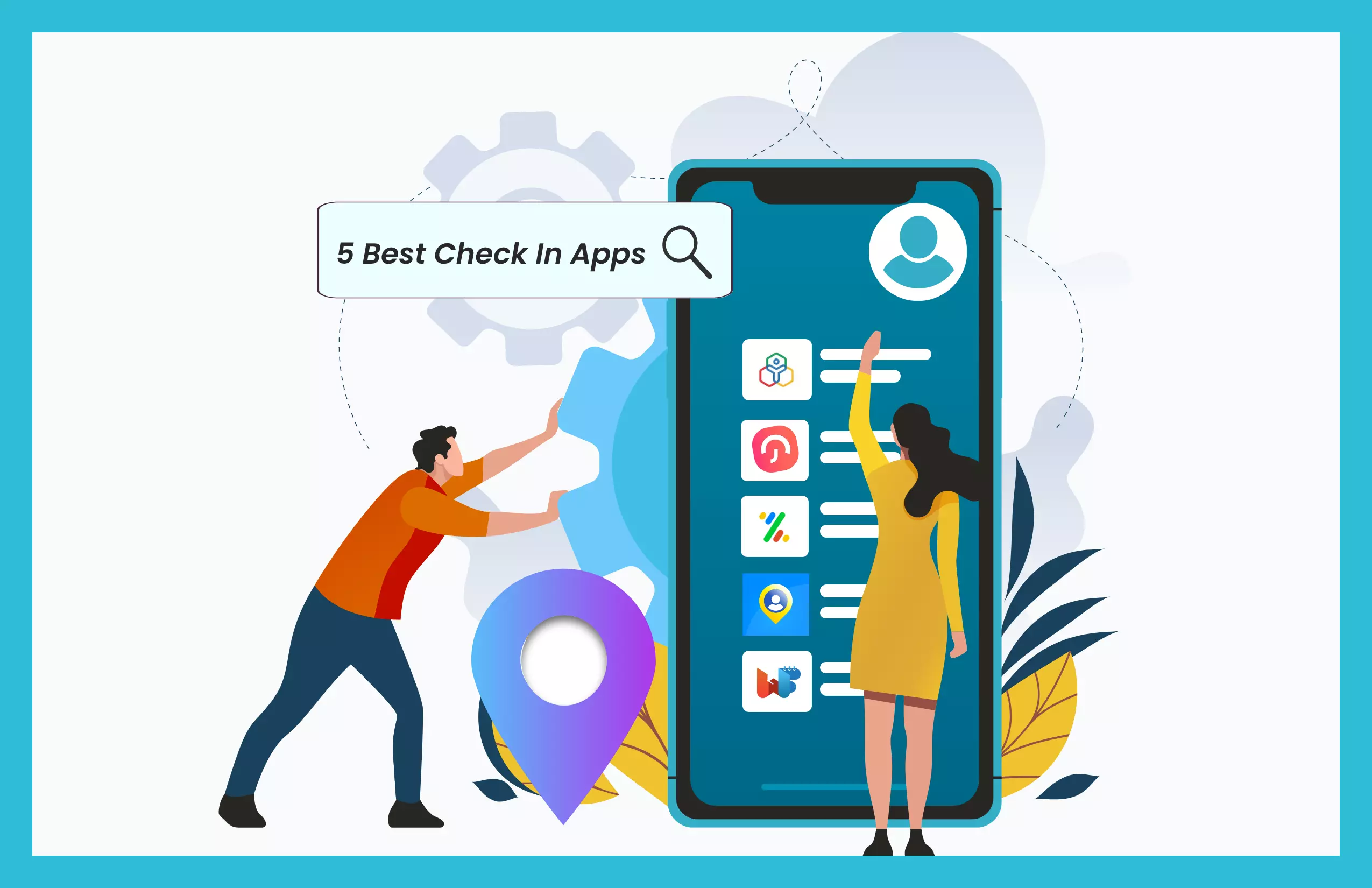 For all businesses, maintaining a record of staff attendance is essential. Nevertheless, obtaining the appropriate technology to reliably track attendance is a fundamental prerequisite. Micro companies may find it difficult to track the attendance of their employees because of the numerous small aspects that must be handled. Companies can save money by not being required to pay overtime compensation by using an employee check-in app for attendance to track the employee's daily attendance. The app helps companies manage their business more effectively by reducing wasteful spending and abiding by regulatory guidelines.
Which software is best for companies, their staff, and businesses, though? There are several choices available, and that is what we will examine in this topic. Our goal is to provide customers with a thorough knowledge of the way each product functions and how it could fulfill the organization's needs. Here are our top 5 employee check-in apps for attendance tools without any further hemming and hawing.
List Of 5 Best Employee Check-In App For Attendance
Lystloc
The field force management solution Lystloc provides a real-time, location-based remote/field employee check-in app for attendance. Field workers can use single-touch authentication to record their attendance during business hours without having to leave their location. Additionally, employees are only able to use the geofencing functionality of the Lystloc app to confirm attendance when they are inside the pre-established virtual boundaries that their managers have established using the latitude, longitude, and radius of a larger area.
The employee check-in app for attendance gives managers access to the information they require for a range of attendance-related reports, giving them insights into hours worked, shift timings, and other data in an effort to consistently raise staff productivity. Real-time contactless selfie attendance marking is another feature. This staff attendance tool is a quick and reliable technological advancement. The solution's high-speed scanning capacity, which can quickly recognize employees' faces, makes it incredibly effective. Additionally, it is very secure because it uses a contact-free method to reliably and error-free identify employees.
Zoho People
Users of the cloud-based Zoho People employee check-in app for attendance can monitor employee attendance, leave requests, and absence days. Businesses benefit from increased productivity and cost savings. Employees can log in and out using this application through any mobile or desktop device, such as a tablet or smartphone. Whereas remote personnel who do not have access to an authorized device can check in using facial recognition. Anytime an employee's attendance is not recorded or is recorded erroneously, it is possible to ask for regularisation with just a few clicks.
In a simplified calendar view, both employees and managers can view check-in and check-out hours, hours worked, days off, and also more. Additionally, businesses can distinguish between overworked and underworked staff and hold them responsible depending on that by adjusting the attendance parameters to tight and liberal. Furthermore, using absence planning makes it simple to flag employees absent and indicate the reason for their absence, such as a sick day or a casual leave. Last but not least, by removing the employee's off day, this employee check-in app for attendance performs a fantastic job of determining the employee's overall hours of work. This improves the effectiveness of the payment procedure.
Day Off
Day Off is a good option for businesses seeking for a web-based and mobile-friendly employee check-in app to track attendance, a day off, and monitor absences. This user-friendly and straightforward tool is recognized for its adaptability and simplicity of use and offers good customer support. Day Off not only keeps a record of employee attendance, but it also has a feature for notifications that instantly alerts the team members. Additionally, managers can effortlessly measure time off from any place due to the app's mobile and web-based interface.
The workflow can indeed be controlled entirely by HR managers, who can also designate team managers and employee reviewers. Both when managers accept leave requests and when employees submit them, they get instant notifications. Day Off doesn't connect with chat apps like Slack, but the app is user-friendly and well-designed, making it appropriate for monitoring staff attendance while on the run. Managers can establish the leave guidelines, and the approval process, and relish the unique features in a matter of seconds.
Zimyo
The mobile employee check-in app from Zimyo, which manages time and attendance, is an excellent tool for organizations to record attendance, measure time, and keep track of commuting. It guarantees contactless, real-time employee time and attendance management. Obtain precise and timely information regarding a staff's availability or absence. Monitor the check-ins and check-outs, follow the schedules, record the planned holidays, request, authorize, and track leaves, as well as the travels of the workers who are on the job and in the fields.
Utilize the flexible workflows offered by Zimyo to enhance the operation of the company and use comprehensive data to guide everyday decisions regarding the workforce. Zimyo is the most efficient and straightforward tool to change and set up business intricate processes. To assist managers in becoming knowledgeable in their own work, Zimyo automates time-consuming HR activities, reduces payroll problems, and does much more. With Zimyo's configurations, HR personnel can streamline their regular HR responsibilities in a reliable, sensible, and robust way.
WiFi Attendance
WiFi Attendance is indeed a cloud-based employee check-in app that tracks attendance by connecting to the WiFi in the workplace. The app allows employees who are inside the predetermined office WiFi range to record their attendance. In the app dashboard, they can also view the calendar and request leave. By using WiFi Attendance, companies can prevent issues like buddy punching and punch-in errors, which are frequent in biometric and conventional attendance software. Additionally, it enables live tracking so that businesses can see where each employee is at all times while they are on the job.
Because of live tracking, information on working hours and productivity is readily available to managers. This information can be used for leave management or easily integrated with payroll systems. Ease of set up is the biggest advantage of WIFi attendance. Since every office already has a WiFi network, it is easy to plug in this solution and get started with hassle-free tracking. It requires zero infrastructure investment and gives accurate time tracking.
Wrapping Up
One of the greatest solutions for managing employee work time that can help managers keep tabs on employees' presence and productivity is the employee check-in app for time and attendance. Apps for tracking attendance are now accessible in a wide variety of formats. The advantages and disadvantages of every sort of attendance monitoring app are different.
Whether one runs a small business or a big one, one might want to think about employing an attendance monitoring system and time tracking application that enables them to concurrently monitor numerous work locations and workforce. The employee management system can be completely redesigned by installing the appropriate employee check-in app for the organization, which will increase business productivity overall.