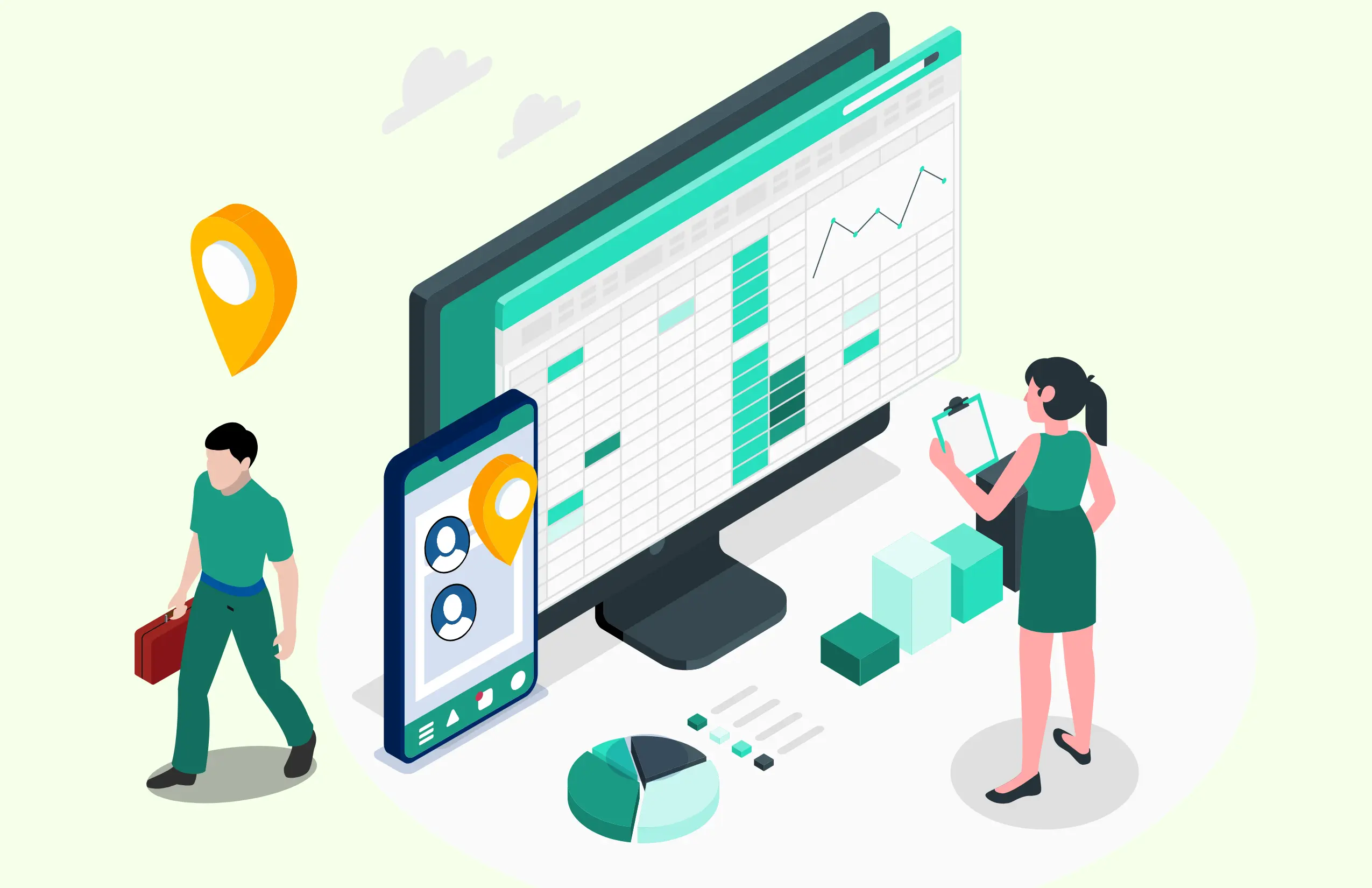 Types Of Employee Attendance Tracker Excel Templates
The work performance of each employee is wholly responsible for the business's success. The most valuable resource of every business or organization is its employees. Without its employees, an organization would not exist, thus keeping track of each employee's attendance is crucial for maximizing output. Utilize the employee attendance sheet in Excel to keep tabs on each employee's productivity and work hours. Who performed best in their field by working full time is what the business's managers are interested in knowing.
Each employee's attendance data is recorded on employee attendance sheets in Excel. Many smaller businesses decide to monitor employee work schedules and absences using an Excel spreadsheet. To keep updated on requests for breaks, sick leaves, and additional time off, create an Excel sheet. Obviously, this is the least expensive time-saving strategy, but entering the data manually might take some time. Being used as an independently operating tool is simple. You may monitor attendance and make sure that every legal standard is being met with the use of well-maintained attendance Excel templates.
Why Employee Attendance Tracking Is Important?
Tracking employee attendance is essential for every company. It assists managers in monitoring employee hours, spotting absence trends, and making sure staff members are present where they are meant to be. It's well-known that absences from work may have a major adverse effect on employee productivity and morale. Employees who often skip work face lower productivity, missing deadlines, and an unpleasant working atmosphere. It is crucial to monitor staff attendance and deal with any difficulties that can crop up because of this.
You can maintain track of who comes in and goes out of the office and spot any absence tendencies with the use of an employee attendance tracker sheet. In order to handle attendance concerns and make sure that your workers are reporting to work on time, this spreadsheet data may be quite helpful. Now is the moment to start implementing an employee attendance tracker sheet in Excel, if you aren't already.
What Is An Excel Employee Attendance Tracker?
A database of spreadsheets that assists in keeping track of attendance-related information, like absences, being late, leave, and more, is known as an Excel employee attendance tracker. In order to maintain track of their employees' attendance, leaves, and the amount of time they engage in different duties, people utilize the employee attendance sheet in Excel approach. Excel spreadsheets are preferable over printed templates for documenting staff attendance because there is a decreased chance of inaccuracy and because Excel does computations automatically.
Types Of Employee Attendance Tracker Excel Templates
Daily Employee Attendance Tracker Excel Template
You can keep track of multiple employees' attendance throughout the day using a daily employee attendance sheet in Excel. This template often includes columns for the name of the employee, the date, the amount of time off, and the attendance status. You can record employee absences and time delays using the Excel template. Additionally, you're able to appropriately pay the workers on an hourly basis by utilizing the attendance sheet's overall hours of work.
Weekly Employee Attendance Tracker Excel Template
You can observe employee attendance by week using the weekly employee attendance sheet in the Excel template. Prior to adding the basic data for each worker, define the duration of the month and the week's interval of dates. The sheet automatically adds up the sum for every staff member each time you record whether they came to work, were absent due to illness, personal reasons, or holiday, or didn't call in to let you know they would be late.
Monthly Employee Attendance Tracker Excel Template
You can track staff attendance over the course of a month using the monthly employee attendance sheet in Excel. Basic personnel data, attendance status, the date, and further details are often included in the monthly attendance report template. This monthly record of attendance template may assist with salary computations along with capturing attendance details such as paid and sick time. You may quickly compute a worker's wage by keeping track of how many days they worked in the course of a month.
Yearly Employee Attendance Tracker Excel Template
The yearly employee attendance sheet in Excel makes it feasible to track staff attendance over the span of an entire year. Select the Excel sheet that corresponds to the current month to start with, and then enter the necessary details for each staff member. Every time you create a record of an employee's attendance, if that staff member was on leave, whether the employee missed showing on time for work, or if that employee called in to notify you of their absence, Excel automatically totals the final data analysis for each staff member.
Meeting Attendance Tracker Excel Template
Utilize the meeting employee attendance sheet in an Excel template to keep track of attendance at monthly or weekly meetings. An organization ought to acknowledge an employee for their consistent attendance and prompt arrival for all meetings with an attendance award or certificate of appreciation. It includes the employee's name along with the event, place, and goal of the meeting. To authenticate this record in the event of any legal concerns, it is imperative to have each employee sign who attends the meeting.
Training Attendance Tracker Excel Template
The training employee attendance sheet in Excel is employed to keep track of an employee's attendance record during training sessions. It should include the full name of the trainer, the trainee's name, and their entry and exit times. You can print out the training employee attendance sheets that best suit your requirements. The above format works well for keeping track of employees in any kind of training program, including those that teach technical abilities, diversity awareness, and compassion.
Employee Leave Tracker Excel Template
Excel templates for tracking leave and employee absences are more important than ever. Compute the overall amount of holiday and medical leave days that each employee is entitled to. If you're searching for a simple way to maintain track of the following details about your employees, this spreadsheet is fantastic: the total amount of medical leave and holiday time that they are allowed to take each year; the total medical leave, personal breaks, and holiday time they've utilized; and the number of medical leave and holiday time they still have left.
Summing Up
Though this approach does not have an automated reporting mechanism on its own it is still useful for small-budget businesses. However, you can still personalize reports and submit them to the appropriate officials. There isn't much space for inaccuracy in this process because Excel doesn't make computation mistakes unless the data updating person committed a mistake.
Making use of several crucial formulae included in the Excel spreadsheet program can help you do calculations more quickly. However, this method of tracking employee attendance is labor-intensive and, to some extent, rigorous, much like the approaches that have come preceding it. It fails to maintain a record of time automatically, but it can be manually updated and modified.