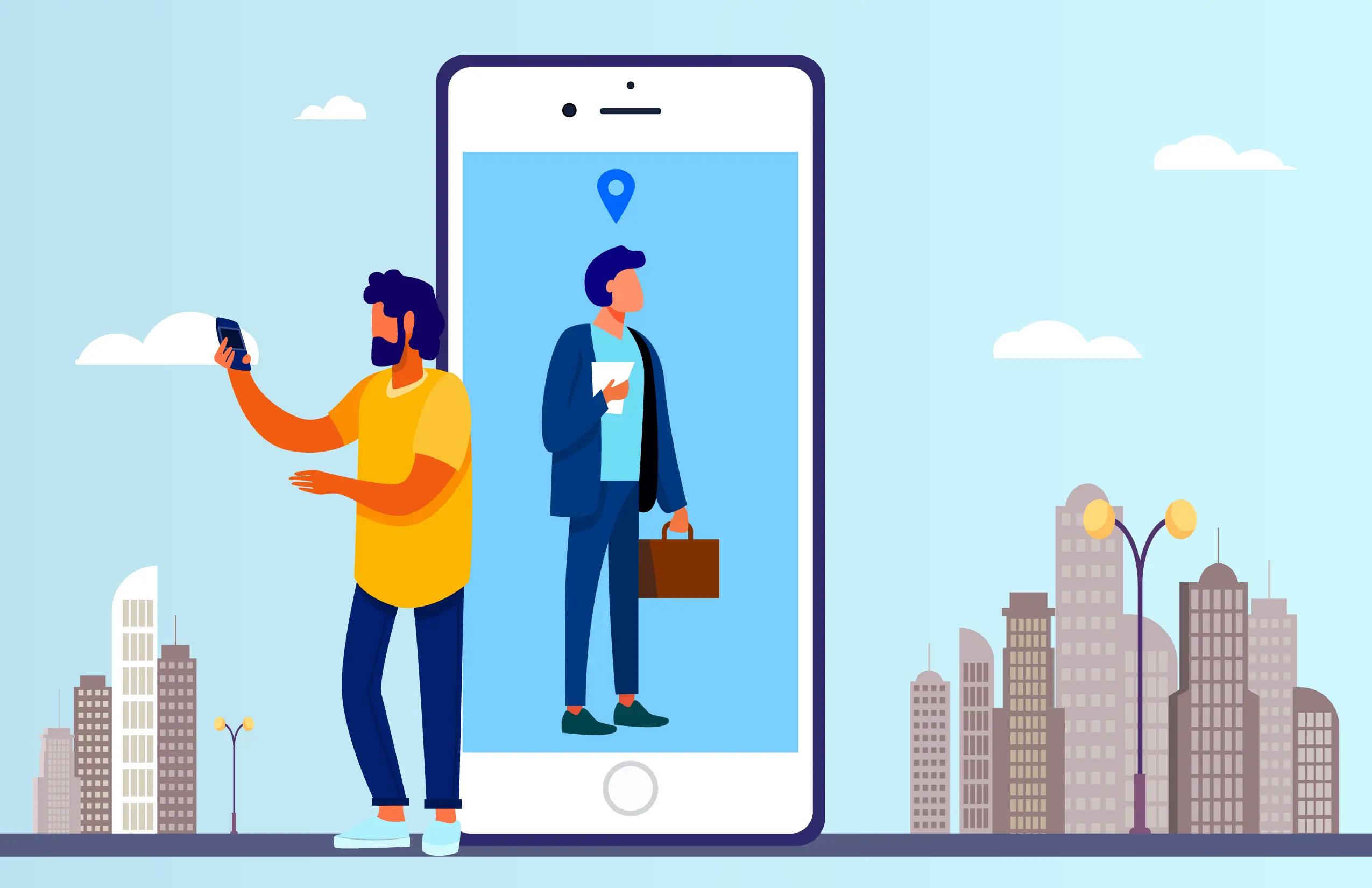 10 Best Apps to Track Your Employees
It can be a challenging operation for you in managing several employees, to figure out precisely when each person is working and where they are working on. For this reason, many people use employee tracking applications. Using this app, you can monitor when and where the employees are working using a variety of features and solutions.
On the other hand, employees can utilize these apps to log in and out during work hours as well as specify the location and task they are currently working on. Other feature includes attendance tracking and enabling your staff to mark their productive hours and client visits. With a variety of employee location tracking and time and attendance management app platforms readily accessible, understanding what you're looking to track and for what reason is critical when selecting the best option for your business.
Why Is It Important To Track Your Employees?
Employee tracking is a critical component of managing employees since it helps you to discover any problems that might take place with your employees and gives you valuable data on how effectively they are performing their duties. Simultaneously, it makes employees' jobs easier and more productive. It also assists them in being mindful of the responsibilities that they must do in addition to when they have to complete them.
Monitoring the performance of your employees is critical if you would like them to perform at their best and finish their work on time. Employees who understand that their behaviors are being observed are more inclined to stay committed and active over the course of the day. Employee efficiency levels and gross performance could improve as a result. This can also assist to minimize the number of mistakes and errors committed by employees, saving your business both money and time in the long run.
Employee Time And Attendance Tracking Apps
Lystface
Lystface is an AI-powered facial recognition attendance tracking app that delivers employee attendance that is virtually 100% accurate and reliable. The software uses facial recognition algorithms to detect and validate an employee's facial features and to record attendance automatically. Furthermore, Lystface offers you automated e-reports on attendance that includes the information needed to evaluate employee productivity and efficiency. Lystface app is designed with the motive of helping working people to use an automated attendance system so that you will be able to record and maintain error-free, accurate employee records.
Key Feature
100% Contactless Attendance Marking
Time And Geo-tagged Attendance Records
Leave Management
Automated Payroll Processing
Door Access Control
Pricing
Basic – ₹ 99/user/month
Standard – ₹ 199/user/month
Enterprise – ₹ 349/user/month
Buddy Punch
Buddy Punch is a time and attendance tracking app that allows you to manage your employees' attendance in real time. It enables employees to log in and out effortlessly via reliable app features. To prevent fraud, the clock-in and out action includes face recognition, QR code scanning, and IP address constraints. By subtracting intervals from workers' time cards, the automated break calculation function assures correct work time computation.
Key Features
Overtime Calculator
Automatic Scheduling
Time Card Approval
Geofencing
Leave management
Pricing
Standard – $ 2.99/user/month + $ 19 base fee per month
Pro – $ 3.99/user/month + $ 19 base fee per month
factoTime
factoTime is a free digital employee time and attendance tracking app. It is compatible with the iOS and Android operating systems. It offers all of the functionality required for monitoring employee work hours, attendance, and schedules. The app functions as a punch clock, collecting information about employees' work presence, place, and amount of time engaged in work. Each journey away from the organization is securely authenticated using GPS technology.
Key Features
Punch With Selfie + Location
Punch With QR Code
Multiple Shift Creation
Automated Salary Calculator
Geo Marking
Pricing
Not Available. Contact the team for pricing details
Avaza
Avaza is one of the top employee time-tracking apps for keeping tabs on their work time, handling expenses and tasks, invoicing clients, scheduling resources, and so on. This software allows you to modify features and can be tailored to your own requirements. Avaza also interfaces with external applications to improve workflow efficiency. Avaza is a cloud-based unified platform for service-oriented firms that is optimized for laptop and smartphone use.
Key Features
Task Management
Billing And Invoicing
Budget Management
Project Planning
Status Tracking
Pricing
Free plan available
Startup – $ 11. 95/month
Basic – $ 23. 95/month
Business – $ 47. 95/month
Toggl
Toggl is a time and attendance tracking app that is largely geared toward task management and scheduling. Using the time monitoring data, you could determine when your staff was working. Toggl maintains the pace of the task's time and aggregates it in a single repository so you can evaluate progress while maintaining your team on track.
Key Features
Calendar View
Offline Tracking
Automated Timesheet Filling
Flexible Reporting
Payroll Processing
Pricing
Free plan available
Starter – $ 9/user/month
Premium – $ 18/user/month
Employee Location Tracking Apps
Lystloc
Lystlohttps://www.lystloc.com/c app is a location-intelligence solution that helps you in tracking live employee locations. The software provides real-time visibility into the activities and locations of field workers, making it easier for you to plan, execute, and monitor field operations. The location tracking app assists you in determining which route your field employees took, how much time it took for them to reach, how much time the employee spent with the client, and what hour your employee is free to take up their next task. You can track employees' travel routes through the app in real-time for their safety.
Key Features
Real-time Live Location Tracking
Geo-fenced Attendance Marking
Task Check-in/out
Customizable Data Reports
Expense Reimbursement
Pricing
Basic – ₹ 99/user/month
Standard – ₹ 199/user/month
Enterprise – ₹ 349/user/month
Connecteam
Connecteam is the greatest all-in-one option for you with regard to tracking employees while they are out in the field. The mobile app offers several features, including collaboration tools, time monitoring, GPS-based position tracking, and a lot more. With Connecteam, you can access a geographical map and view every employee's concurrent real-time whereabouts. This makes it simple to shift employees around when a crucial task arises or to be sure everyone in your team is present exactly where they should be.
Key Features
Employee Time Clock
Employee Scheduling
Checklists & Forms
Employee Task Management
HR Management
Pricing
Free plan available
Basic – $ 29/month for 1st 30 users + $ 1.5/month for each additional user
Advanced – $ 49/month for 1st 30 users + $ 1.5/month for each additional user
Expert – $ 99/month for 1st 30 users + $ 1.5/month for each additional user
Hellotracks
Hellotracks is an employee location tracking app that you'll require if you're searching for entry software that focuses on employees who perform field services. It offers features made especially for those who engage in the logistics, sales, delivery, and transportation sectors. With Hellotracks, businesses can keep an eye on and regulate employees' fieldwork operations, offer tasks to the most qualified workers with the most effective travel routes, and more.
Key Features
Live Location Tracking
Turn-By-Turn Navigation Guide And Route Optimization
Automated Job Assignment And Dispatch
Mileage Reports
Customizable Alerts
Pricing
Business – $ 10/user/month
Enterprise – Connect the team for pricing
Twib
To track the geographical locations of field workforce activities and travel patterns, this employee location tracking application is paired with an online admin dashboard. Twib streamlines the tracking of every day's client visits and the submission of pertinent data together with uploaded documents and invoices for you and your field employees. Twib is an all-encompassing field force monitoring tool that gives field workers the option to take selfies while simultaneously recording their present location and work status.
Key Features
Live Location Tracking
Report Management
Record Attendance
Assign Task Remotely
Offline Functionality
Pricing
Free plan available
Basic – ₹ 99/user/month
Enterprise – ₹ 299/user/month
allGeo
Location, distance, and loads of vehicles are just a few of the many types of information that the employee location tracking app can record. You can check the locations of your staff at any moment due to the allGeo GPS tracking platform. Additionally, allGeo has some intriguing geofence support. Based on geofences, you can set up notifications for no-show employees. Furthermore, you can use allGeo to prompt workers to log in if they miss doing so when they reach a geofenced region.
Key Features
Scheduling & Dispatch
Field Data Collection
Attendance Tracking
Add/Edit Photos
Reports & Analytics
Pricing
Track – $ 7.5/user/month
Time Clock – $ 7.5/user/month
Field Data – $ 15/user/month
Wrapping Up
You no longer need to perform tedious and laborious tasks like manual work records, time cards, or employee tracking. The above-mentioned employee tracking apps streamline the entire process while delivering more precise and trustworthy data. The development of your company's productivity and the expansion of your business depend heavily on the time and location tracking of your employees. Employee tracking applications for daily tasks should be used, and your employees should be aware of the advantages. It aids them in strengthening their working methods to increase production.