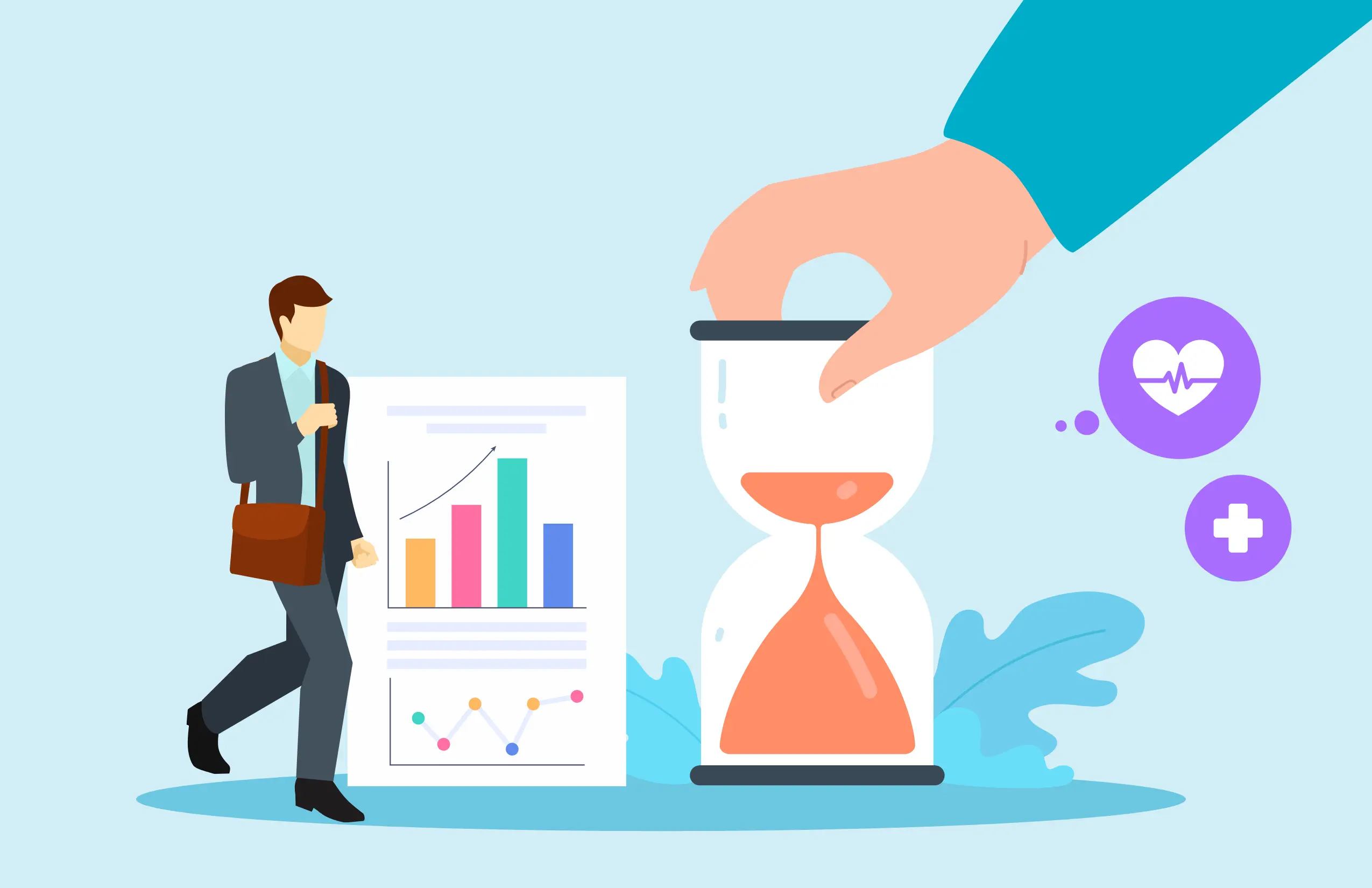 Importance Of Employee Productivity In Healthcare And How To Measure Them
Employee productivity is indeed the lifeline of any company. It just doesn't matter what industry you're in or what sort of product or service you provide; if your employees aren't productive enough, your company will suffer. Customers would be disappointed and go to your competitors who provide a better service. In business, extended non-productivity wastes both human and financial resources. That is something that no business person or management wishes to occur.
Measuring your employees' productivity levels is critical in almost any sector, including healthcare. This allows you to better identify whether you are fulfilling customer and business goals and whether there is an opportunity for improvement.
But what employee productivity metrics should you measure in the healthcare industry? Here, we'll emphasize 6 metrics to follow on how to measure employee productivity in healthcare and also the importance of measuring employee productivity in healthcare.
Importance Of Measuring Employee Productivity In Healthcare
Some people seem to think that measuring productivity is secondary. It is, after all, essential for any industry. Measuring employee productivity can affect how your business operates. Measuring productivity in business is critical for addressing challenges and delivering the greatest workplace environment for your workforce.
Greater employee productivity in healthcare can benefit the quality of healthcare services and, as a result, boost customer satisfaction with the company's medical services. Furthermore, in the healthcare industry, employee productivity is closely related to employee commitment and, ultimately, the turnover rate. As a result, it lowers human resource hiring expenses and creates a remarkable customer experience worth sharing.
Because employees are so important in the healthcare field, there is a widespread belief that their performance and productivity may have a significant impact on the services offered and, eventually, the emotions of your patients. As a result, employee productivity is critical to the success of your company, just as patient contentment determines employee efficacy.
How To Measure Employee Productivity In Healthcare? – 6 Metrics To Analyze
Set Clear Expectations And Deadlines
Knowing how many managers overlook doing this is sad. Particularly in the era of working remotely, your staff would be pleased if you made it clear what was expected of them. Even if your business is close, you still can't rely only on your employees' 9 to 5 work schedules.
Many healthcare workers are working for a whole day yet are only productive for half of that time; as a result, the remaining hours are squandered, and you are obligated to pay for them. However, if you establish clear expectations, your healthcare employees will know how to perform as such. If your work has a deadline, you could also set it to measure healthcare productivity.
Measuring Patient Retention Rates
Patients who are satisfied are much more inclined to return to you whenever they require healthcare support. This shows a higher level of customer satisfaction. This is another healthcare productivity measure that will validate if your employees are performing their jobs correctly and giving outstanding healthcare service.
If you have a good patient retention rate, your workforce is productive. Check the feedback for the medical services you gave over a certain time period if you find exceptionally low or declining patient retention rates. This can assist you in determining what went awry and also why patients are dissatisfied. Make sure that such barriers are minimized or totally eliminated in order to have a completely committed workforce and happier patients.
Evaluate Quality Of Work
The standard for measuring employee productivity in healthcare is quality of work. One of the most important metrics organizations use to measure employee efficiency is the overall quality of deliverables and completion within the stipulated time frame without missing deadlines.
The value generated by the output determines the employees' competency. You can determine which employee worked best on a specific task based on the client's feedback response. Keeping such input in a spreadsheet and then analyzing employees' monthly performance at the end of every month is probably the best method to measure employee productivity in healthcare.
Measure Patient Satisfaction On Your Employee Service
Giving quality care is critical, and it is primarily reliant on patient feedback. But how will you know if your patients are happy? Nearly half of the healthcare professionals solicit some type of feedback.
Be it written forms, personal interviews, or online email forms are all options. And to whom should the feedback forms be aimed? You wish to focus on certain areas such as inpatient care quality, outpatient treatment, wellness initiatives, and so on. In this manner, you can obtain useful information about your existing employee productivity rates as well as insights into how to enhance the satisfaction of customers and employee performance.
Use Profit To Measure Productivity
Profit is the foundation of any business. As a result, healthcare productivity measures in terms of profit makes reasonable. The employee productivity = profit metric calculates how much revenue a company makes for every penny spent on employee salaries.

Many small and medium-sized businesses measure productivity solely in terms of profit. After all, what is the purpose of your staff working hard if they aren't able to make any profits? This strategy is also somewhat adaptable. Employees, for example, can experiment with innovative approaches and work at their convenience as long as they make revenue for the organization.
Employee Productivity Tracking Software
Workforce efficiency is impacted by repetitive and routine manual operations. A considerable portion of their valuable time is spent on non-productive activities, resulting in a big barrier to attaining operational efficiency. Manual operations can be automated using current automation techniques, boosting employee productivity to new heights.
Employee productivity tracking software is critical for measuring overall employee productivity and growth. Tracking your organization's employees may appear to imply that you do not trust them. It is, however, a wholly incorrect belief. There are numerous advantages that can be implemented in your workspace to improve your work culture. Employee productivity tracking software is transforming how organizations assess productivity, manage employees, track time, and keep track of team members in between regular check-ins.
Wrapping Up
Measuring employee productivity in healthcare can appear to be a daunting task. After all, there are numerous measures to which you must pay attention in order to grasp the whole picture. Organizations can simply track, calculate, and assess employee productivity using the methods described above.
Organizations can build the foundation for a successful endeavor, assure business continuity, stimulate business growth, and improve profitability in long term by selecting proper tools to measure employees' productivity. By constantly evaluating employee productivity, you will be able to discover issue areas in your team and fix them more readily. In reality, you will be able to help employees improve their shortcomings and eventually become the finest version of themselves.