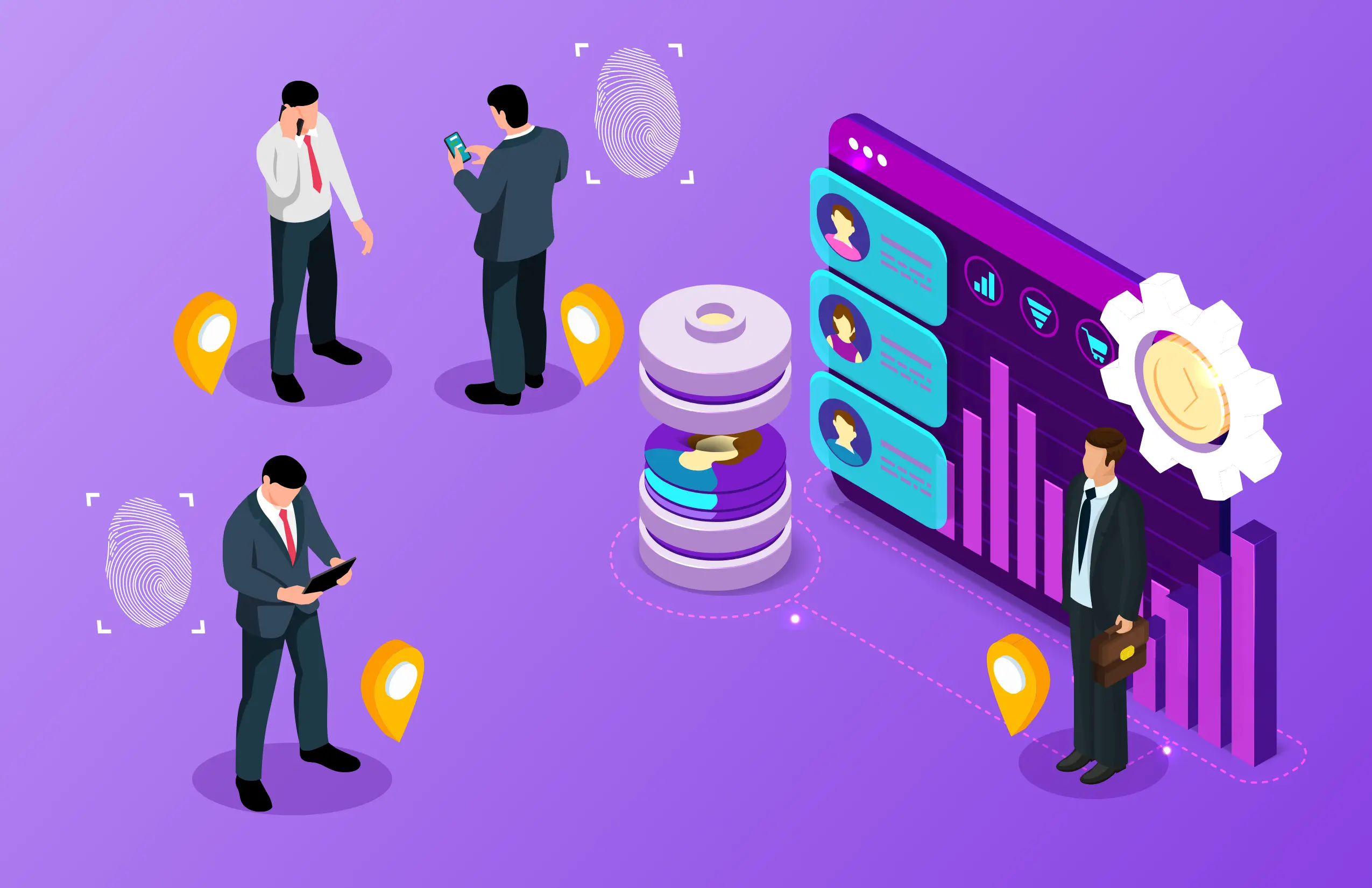 5 Best Employees Attendance Tracker For Organization's Workforce
The days of keeping a ledger or an excel spreadsheet on hand to track the employees' attendance and clocked time are long gone. Because they can be handled at any time, conventional methods have fast been substituted by employee attendance tracker apps. For both the managers and workers, the introduction of this software has been beneficial. Employees won't be hesitant to work hard now that their efforts will indeed be recorded. Whereas managers can always use their smartphones to directly follow the whereabouts of their field/remote staff.
For daily thorough documentation of the employee's engagement with the job and their working hours, employee attendance tracker software is required. The advantages of attendance monitoring software include managing work hours, and shifts, scheduling employees with working days and maintaining a record of time using web services. Software for managing attendance is useful for both large and small businesses. Businesses must keep regular records in order to understand staff productivity. All businesses need employee attendance tracker software since it boosts the team's performance as a whole.
What Is An Employee Attendance Tracker Software?
An effective tool for tracking when the field/remote employees punch in and out of work and capture the information for the management team of the business is employee attendance tracker software. An ideal employee attendance tracker software can manage the employees' attendance logs, facilitate work scheduling, leave requests, and permissions, and measure over time in comparison to straightforward manual approaches.
The best attendance tracker software is independent and doesn't need much management or oversight from other business administrators. Its objective is to maintain openness across the whole team while empowering the employees. Employees can digitally mark their attendance without human interaction, and managers can monitor their whereabouts at any time using handheld apps. Both managers and employees gain from it.
5 Best Employee Attendance Tracker Software Organizations Can Opt For
Lystloc
A real-time, location-based remote/field employee attendance tracking feature is offered by the field force management app Lystloc. During business hours, field workers can record their attendance using a single-touch authentication from their workplace without having to travel to the office.
Additionally, employees can confirm attendance using the Lystloc app's geofence feature only when they are inside the predefined virtual perimeters that their managers have created using the latitude, longitude, and radius of a greater territory. The employee attendance tracker app provides managers with the data they need for a variety of attendance-related reports, providing insights into hours worked, shift timings, and other information in an effort to continually increase workforce productivity.
Key Features
Lystface– Facial Recognition Attendance Management
Live Location Tracking
Check-in/out Client Meetings
Lystproof– Employee Data Verification
Lystdata– Customizable Real-time Reporting
UbiAttendance
With the assistance of the employee attendance tracker software UbiAttendance, managers can easily keep track of the presence of the entire remote or field staff. With the UbiAttendance app, tracking and monitoring employee attendance have just got simpler. Effective software for regulating attendance records employee attendance by location, time, and image whether they are working on the field, remotely from residence, or both.
For efficient attendance management, it is also feasible to specify the working time for each office in the mobile program and classify the employees according to where they are working. Employees can record their attendance using the UbiAttendance software in a variety of ways, including fingerprint attendance, face recognition, and QR codes. The employee attendance tracker software allows employees to seek time off/leave. By using a web-based portal or a mobile device, the administration can approve or reject their leave request.
Key Features
Employee Location Tracking
Shift Planner
Leave Management
Track Client Visits
Geo-fenced Attendance Restrictions
ConnectTeam
Employee work schedules, attendance monitoring, and shift patterns are all managed through the Connecteam software. This employee attendance tracker app contains a task management function for generating and allocating tasks and sub-functions to make sure jobs are completed successfully and on schedule. If the manager needs to communicate with their team members frequently, Connect team is the finest employee attendance tracker software because it features a built-in chat option.
Managers can connect with teammates who are absent from their allotted work locations or those who are delayed for work using the in-app chat feature. The key web time and attendance aspects of this software enable managers to track employees' availability, keep complete track of employees' locations and travels while they are logged in, and avoid payroll issues like time theft and buddy punching.
Key Features
Employee Work Scheduling
Overtime Tracking
Digital Forma & Checklists
Self Service Portal
Calendar Management
factoTime
factoTime is a mobile app that tracks employee attendance and functions as a time clock. Both iOS and Android mobile devices can employ it. The software has facilities for keeping track of employees' daily attendance, work shifts, and hours worked. This employee attendance tracker software serves as a punch card, capturing details on workers' attendance, worksite, and time spent there.
factoTime can assist the managers in keeping track of staff punch-in and punch-out times, and it will later automatically estimate attendance based on those points of time. Using GPS technology, every trip outside the company is digitally validated. Organizations can determine employee salaries, calculate compensation, and manage payroll using factoTime's attendance data. With the help of cloud automation, managers can handle evolving attendance monitoring needs thanks to this fantastic mobile solution.
Key Features
Biometric Integrations
Timesheet Management
QR Code Attendance Marking
Real-time Attendance Reports
Prompt Attendance Punch-in/out Reminders
Darwinbox
The most efficient time and employee attendance tracker for nomadic businesses is Darwinbox. Businesses with field/remote staff members need an integrated time and attendance solution that makes it simple to monitor their work hours away from the office. Darwinbox is a cutting-edge and innovative cloud-based HRMS platform designed for large businesses to draw in, engage with, and develop their most valuable resource: the workforce.
It is a comprehensive, integrated HR system made up of functional modules that streamline processes throughout the employee tenure, including productivity, leave, attendance, recruitment, expense, rewards & recognition, travel, etc. The software features are developed using best-in-class consumer app standards, with a strong emphasis on user-friendliness and flexibility. The mission of Darwinbox is to connect, engage, and motivate employees while also automating and streamlining all enterprise-wide HR operations.
Key Features
Facial Attendance
Travel Reimbursement Requests
Voicebot For Enquiring
Record Time Stamp And Tag Locations
Multiple Check-ins
Wrapping Up
Bid goodbye to cumbersome timesheets, inaccurate manual attendance tracking, and errors in employee time and attendance management. Managers can combat the issues of time piracy, absenteeism, and incorrect clock-outs with the aid of employee attendance software while concentrating on achieving the company's vision and goal.
Choosing the ideal employee attendance tracker software for any company, especially small firms, may be very useful for streamlining monitoring operations, increasing staff productivity, and automating payment and timesheet procedures. When companies are asked to select the best option from the ocean of available possibilities, it might be intimidating. By looking through their distinct functionalities, companies may select the finest attendance tracking software based on whatever significant issue is affecting their business' productivity.