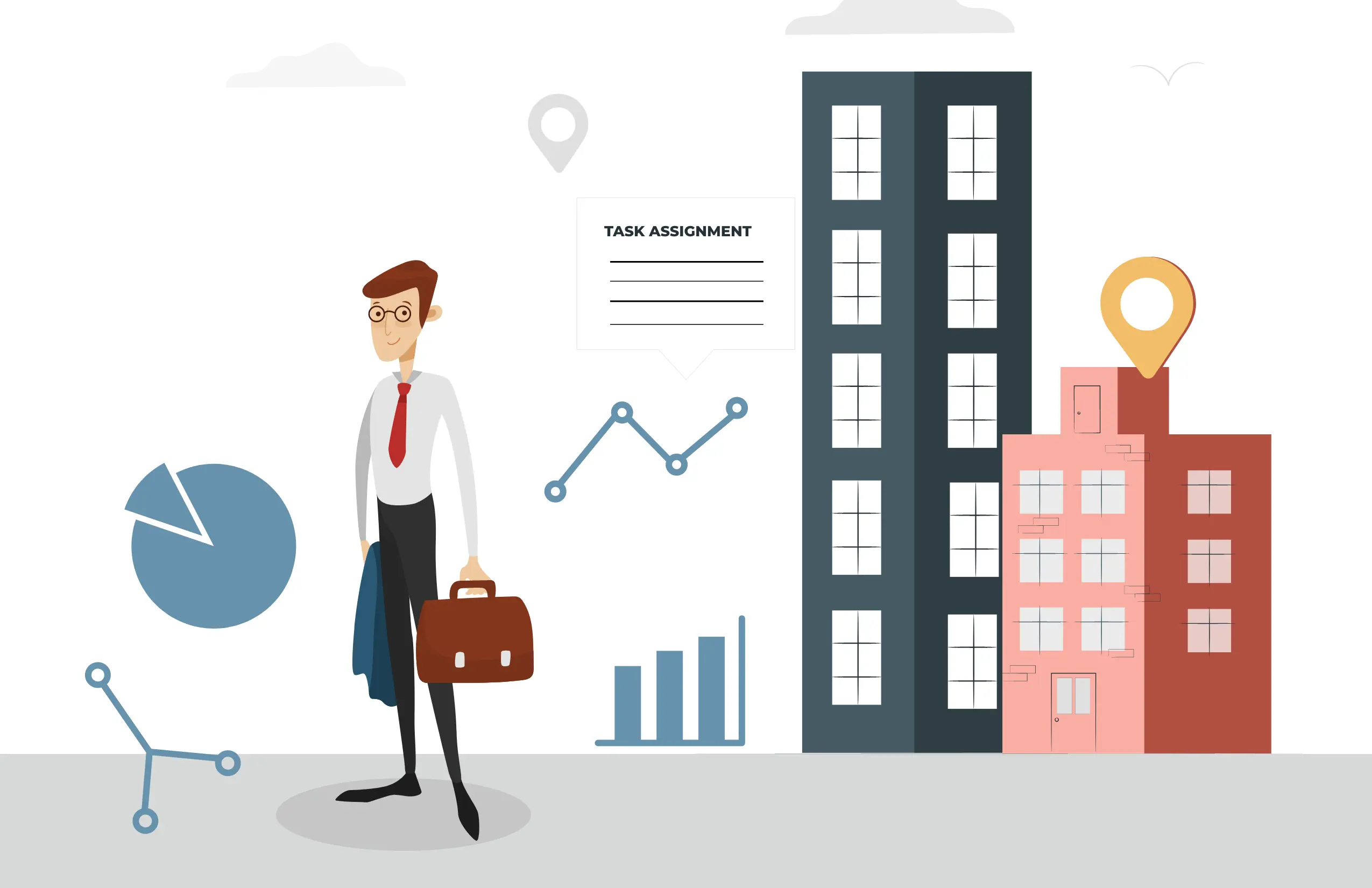 5 Types of Sales Managers and Their Roles in a Business
Generally, in an organization when we talk about sales administration, sales employee management, or monitoring, the very initial thing that comes to our mind is the Sales Manager.
A sales manager is responsible for building, leading, and managing salespeople's productivity within an organization. They pave the way for the distribution of their organization's products to customers, which involves establishing sales territories as well as setting quotas and goals.
Sales managers also collaborate with the marketing team to identify new customers the sales team can target. Other than overseeing the sales team, sales managers have responsibilities that include actively recruiting and hiring.
There is a need for sales managers in almost every sales organization. According to stats by the U.S.Bureau Of Labour Statistics "Employment of sales managers is projected to grow 7% from 2020 to 2030, about as fast as the average for all occupations. About 37,000 openings for sales managers are projected each year on average, over the decade".
With respect to the profession and departments, there are various types of sales managers in every industry. Here we have listed out some 5 types of sales managers and their roles in their organizations.
Field Sales Manager
Field sales managers manage a team of sales representatives who work remotely or on the field.
As field sales managers, their professional duties include training salespeople, carrying through marketing strategies, and monitoring the sales team to make sure they follow proper planning and achieve targeted sales goals.
Roles and Responsibilities
Scrutinize the current trends in the market and identify the future scenario to work as a visionary sales manager for the organization.
Put forward the needed changes in the sales and marketing approach to ensure sales and service objectives are met successfully.
Determining and conveying sales targets that facilitate the actualization of the organization's broader objectives.
Tracking and managing on-field sales teams to ensure that they perform their daily tasks to prescribed standards and on time.
Monitor and manage sales expenses within the allotted budget and make certain that the employees are reimbursed for work-related expenses.
Branch Sales Manager
Branch manager is a person who manages the whole sales operations of a branch in an organization.
The branch manager's responsibilities include managing resources and employees, initiating and attaining sales goals, delivering good customer service, and growing the branch's gross revenues.
Branch managers look after the entire sales team with whom they work to reach daily sales and conversion goals and report back to their organization heads.
Roles and Responsibilities
Branch sales managers are responsible for maintaining merchandising standards as well as their store's upkeep.
Consulting with head management to create sales plans and set appropriate benchmarks for the sales team.
Sorting out customer complaints regarding the sales team and taking necessary steps to improve sales performance.
Prepare reports for all field managers and evaluate all financial performance for the annual budget and ensure adherence to all budget necessities.
Coordinating with other branches to share knowledge, plan sales promotional activities to reach sales targets, adhering to high ethical and professional standards.
Regional Sales Manager
Regional Sales Manager is responsible for managing the daily and long-term operations of an organization's sales across a geographic region.
As a Regional Sales Manager, they will be responsible for setting and adjusting sales goals based on deep knowledge of individual store selling patterns with regards to that region.
Additionally, they will be responsible for overseeing the training of managers, and assistant managers in the region they are responsible for.
Roles and Responsibilities
Attains regional sales human resource objectives by recruiting, selecting, orienting, training, assigning, scheduling, coaching, counseling, and disciplining sales employees in assigned regions.
Meets regional sales revenue objectives by forecasting sales requirements; preparing an annual budget; scheduling expenditures; analyzing variances; initiating corrective actions.
Implements product sales promotions by publishing, tracking and evaluating sales spending.
Sustains and expands customer base by training and onboarding regional sales representatives; building and maintaining rapport with key customers; identifying new customer opportunities.
Building up a sustainable and strong sales pipeline and ensuring accurate and rigorous forecasting and revenue planning.
Sales and Marketing Manager
A sales and marketing manager is responsible for researching and developing marketing opportunities and ideas and implementing new sales plans.
They also manage both the marketing and the sales team and will perform managerial duties to meet the organization's operations goals.
These are the specialists in the areas of marketing research, sales promotion, merchandising, advertising, sales planning, sales personnel, distributor/dealer relations, sales costs, budget sales finances, traffic, sales office administration, and service.
Roles and Responsibilities
Promoting the company's existing products and introducing new products to the market.
Researching and developing marketing opportunities and plans, understanding customer requirements, identifying market trends, and suggesting sales improvements to achieve the organization's marketing goals.
Gathering, investigating, and summarizing market data and trends to draft sales reports.
Maintaining relationships with important clients by making regular visits, understanding their needs, and anticipating new marketing opportunities.
Staying current in the industry by attending educational opportunities, conferences, and workshops, and maintaining personal and professional networks.
Product-line Sales Manager
Any organization that markets a variety of products has such a product-line sales manager responsible for one or a clutch of products in the product- line.
At times, they are also known as product or brand managers. The product line manager is responsible not only for sales but also for production, research, product- development, planning, advertising, and profit for the product or the group of products they sell.
They need to report to the marketing manager who coordinates the work of several product sales managers.
Roles and Responsibilities
Quality checks all working and features of existing and new products to that of customers' needs and expectations.
Monitor inventory for all stocks and ensure appropriate satisfaction for customers at all times.
Provide product and market intelligence to the organization with the exact objective of increasing market share.
Provide information to all customers on newly added features and product launches with respect to market trends.
Joining hands with the design, marketing, and sales team to develop new strategies to increase profit margins, monitor emerging product trends, and forecast customer demand.
Summing Up
Sales managers are the key drivers of an organization's profit engine. Organizations interested in generating new sales and boosting profitability need successful sales managers.
They train and nurture high-performance sales teams, and lead them to generate top revenue forecasts and meet customers' expectations.
To understand the responsibilities of a sales manager, it's important to know their duties and responsibilities in the organization and the intangible roles and characteristics they personify.