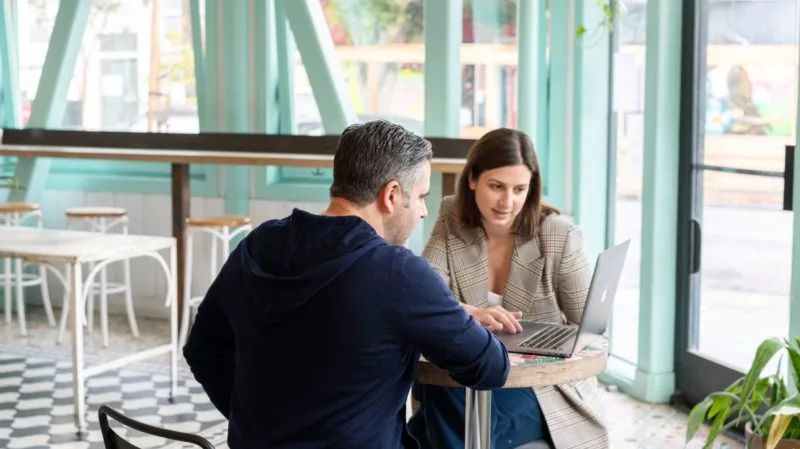 5 Best Practices for Supporting Your Field Sales Team with Software Solutions
The job of a field sales representative can be tough. By working outside the office, they often have to fend for themselves in the field.
Without the right tools, they might end up getting burned out and unproductive with their job.
Nowadays, numerous technologies help manage your field sales team effectively like field sales management software, communication apps, mobile/wearable devices and tracking solutions.
Each one has its way of boosting your sales team's productivity and efficiency in the field.
With that, here are some of the best practices for supporting your field sales team with software solutions.
1. Invest in the right software
Sometimes, handling too many software systems at once can be more detrimental than helpful for your field sales team.
Not everyone is tech-savvy enough to master all your apps at the same time. Moreover, it can also drain your resources without actually adding any benefits to your team.
So instead of getting your hands on whatever software solutions you find, only choose the essentials.
To do this, the first step is to determine your field salesforce's needs.
One example of a must-have software is a field service management app. It offers features such as dispatching and tracking workers, scheduling, invoicing, project progress, and daily reporting.
Most importantly, it facilitates real-time communication and collaboration between your field team and the office.
2. Adopt wide-spread use of cloud-technology
Working in the field requires mobility and flexibility in the tools they use for their operations. Hence, your field sales team needs the type of software that can move around with them.
Cloud technology offers that convenience and accessibility for employees who are always on the go.
By adopting cloud technology, your field sales team can access the tools and information they need for their job through any device. It can be on their smartphone, tablets, and even their smartwatches.
With cloud technology, you can also centralize data storage, making it easier for your sales team to retrieve and upload information without going back to the office.
3. Keep communication lines open
Open and clear communication is key to any successful sales operation. Especially since your field sales reps are working outside the office, you must make sure they remain engaged and connected to the rest of the team.
Thankfully, there are many ways you can keep communication lines open with your field sales team.
When it comes to streamlining communication, some of the best apps for sales reps are project management software and field force management solutions.
These types of software offer features and functions to make real-time collaboration more manageable and organized. It has task management features to easily dispatch and assign tasks to your field sales reps.
It can also provide progress tracking and real-time dashboards to keep everyone in the team updated and well-informed.
4. Optimize use of mobile or wearable devices
Since field sales reps are always on the go, they must travel light.
You can run advanced application software such as a field sales management app, data and analytics software, and more. Some software providers offer dedicated mobile apps for their product, while most can easily be accessed on any browser.
As a result, many businesses started utilizing smartphones for their operations. In fact, a study by Statista shows that more than 6 billion people all over the world use smartphones daily.
5. Leverage data and analytics
Your field sales agents can be a great source of data for your business. Since they have direct access to your clients and customers, they can provide valuable insights on customer behavior, preferences, and demands.
Using software solutions such as a field sales tracking app can help you extract such information from your field sales team.
Leveraging such data allows your sales team to predict the feasibility and probability of certain scenarios in the market. As a result, they can develop robust strategies and create smarter decisions regarding their interactions with prospects and clients.
Supporting your field salesforce
Sending your field sales team without proper tools is like sending your army to the battlefield without armor and weapons. If you want them to do their job effectively, you must show support by providing them with the right software solutions.
Likewise, working with field employees would require effective leaders who can guide them. Hence, someone with a background in organizational leadership can become a valuable asset to your company.
So for those professionals considering an online degree in organizational leadership, go ahead and check out the various courses available online.