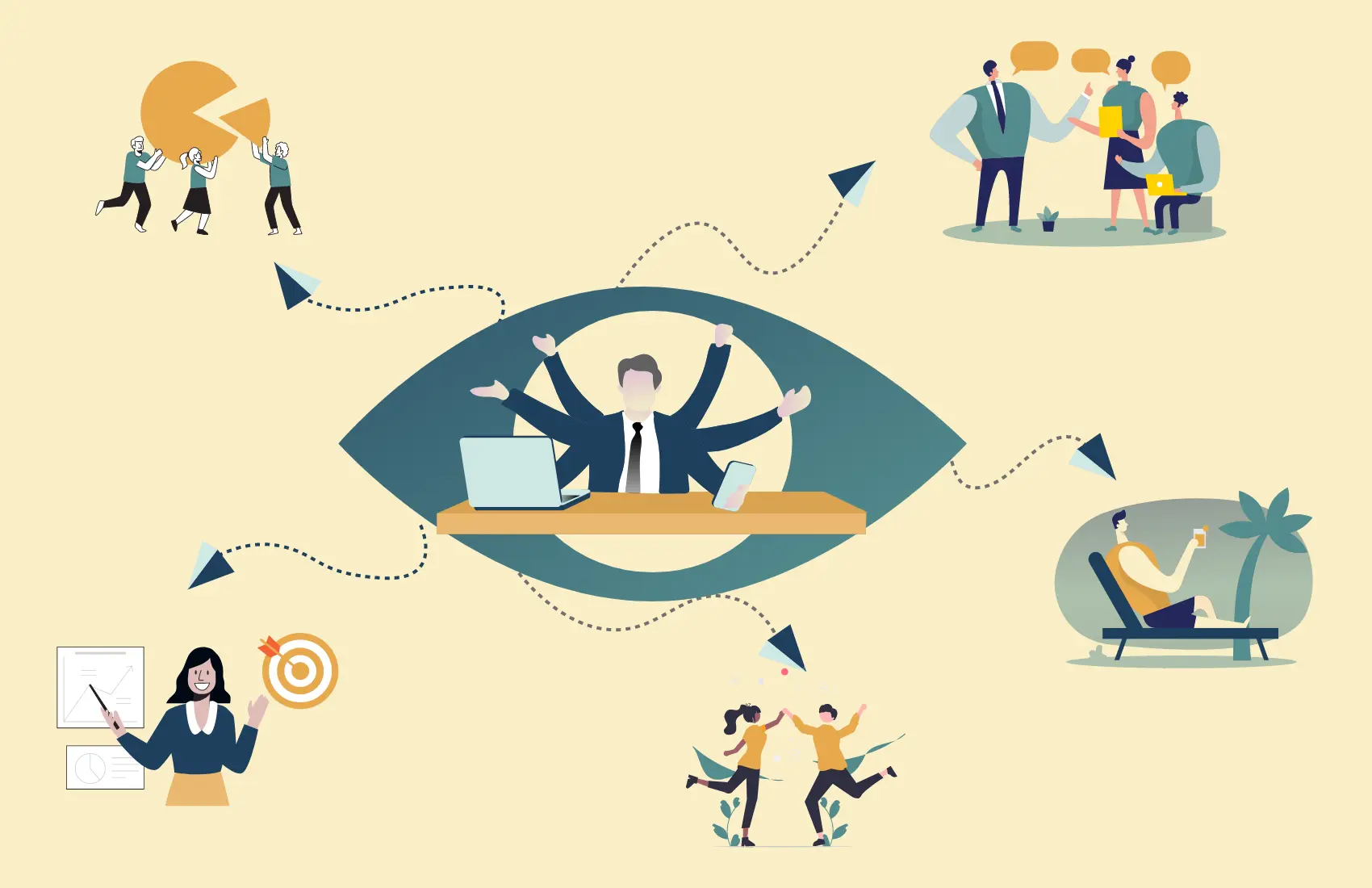 6 Ways To Improve Field Workforce Productivity During Summer
Summertime has just started! Though it brings a warm and pleasant feel, many of the field workforces feel less productive in their work over the summer months. That's why it's important for organizations to create and implement some new ways to improve field workforce productivity during the summer.
So what can you do to reduce the summer slouch? Fortunately, there are some ways organizations can do to make sure your field workforce remains positive and focused during the summer months. Implementing these 6 ways listed below will help in increasing the productivity and engagement of your employees during this summer.
Celebrate and Appreciate their Small Wins
Happy employees are more productive employees. It's part of your responsibility to make sure that your field employees feel happy and satisfied in their roles. One of the best ways you can keep them happy and motivated is to show that you appreciate them for their work. Host an appreciation day two or three times once in two months. You can keep the event super simple by going out for lunch or any outdoor activities. This not only can act as an interacting opportunity, but it also sends a positive message to your field employees which could help motivate productivity throughout the summer.
Appreciating small wins during this hot summer glimmers the reward circuits of brains and gives a feeling of chilled out and happiness, making us want to go further towards the next achievement. However, celebrating does not mean you need to throw a grand party every time but it can be as simple as appreciating their good work. Who wouldn't feel great after receiving praise for their hard work?
Develop Smart Work Plans and Targets
Summer isn't a classic time of the year to set new work plans for the field employees, but when done right, it can for sure improve productivity throughout the field workforce. One of the best and easy ways to manage time effectively and also to increase your productivity is to have something specific to move forward and aim for. List down your daily/monthly sales targets of what exactly you're urging for. Those who set targets and actively monitor their progress tend to perform much better than those who do not. Make sure when you are listing down your targets, to make them as specific as possible. The more specific you can get, the greater the likelihood of achieving it. Timely monitoring of progress will distinctly show you how much you have accomplished, how much is left to achieve your sales target, and what improvisation needs to be made to your process so far.
Taking summer vacations is highly recommended, but the work must stay on track during the field employee's absence. The summer course passes quickly, and without an established plan, it may be difficult to cope up to sales targets or hit deadlines when the autumn comes around. A clearly structured plan prevents this and organizing them in the proper way encourages engagement and prevents information silos.
Leverage Works Based On Their Importance
Using the time wisely over the summer course can be advantageous. To keep the field workforce concentrated on daily schedules and make the most of this time, managers should communicate the work priorities, key dates, and sales objectives to be met. Meetings and tasks that are not urgent should be analyzed and scheduled for a later time. Take into concern which tasks or activities will help you in achieving your work goals and are crucial to field employee purposes.
Also keep a look at deadlines, those that are emerging the closest need your focus first, if not given tasks will always be left to the last minute hurry. If need be, allocate a time frame (say 30 minutes or an hour) to focus just on one specific task or work. Each business has different needs, and it is important to determine what works best for the culture and organization's demand.
Planning Summer Activities and Wellness Initiatives
While it is important to meet sales deadlines and complete client meetings, encouraging a little fun in the organization can keep field employees engaged and help boost productivity in the team. Like planning summer activities where employees can freely interact about life other than work may help overcome the summer slump. Activities related to the summer season, such as an ice cream social or company cookout may also boost employee involvement.
While the summer brings hotter weather, it doesn't always bring healthier behaviors. However, the summer season can be extensively tough for the field workforce trying to maintain healthy habits. Without a healthy body and mind in place, field employees might start to lose energy and feel less productive when they are outside. However, this season is an apt one for organizations to kick-start some new wellness initiatives to boost field workforce productivity. It can be anything be a new wellness challenge, employee wellness day, employee health screening, and so on.
Give Yourself a Summer Short Break
Every one of us needs a short break now and then. Summer is the best time to use any leave or vacation days you've earned for the entire year. It might sound unrelated, but taking time off has shown to have a positive impact on field employee productivity. A study stated by Experteer.com says taking a vacation can increase performance by 80%. It can prevent the field workforce from having burnout and getting irritated in summer.
Going on vacations can also help field employees get those summertime cravings out of their way, so they'll come back to work fully recharged and refreshed. But, you have to plan breaks ahead so that your organization's productivity remains stable even with employee time off requests for the summer months. This can provide a relief and satisfied feel for field employees in their absence, worried for work and a better sense of teamwork and togetherness in general after the return.
Using Right Software to Automate Field Works
The field force automation software you use can make a huge variance to the field productivity while saving you a great deal of time and effort. Choosing the right software for your team deserves its due diligence. The right field force automation software is something that saves time and money, is efficient in working, easy to use and handle, and lastly as the solution for field-related problems some of which is field attendance marking, client meeting updates, follow-ups, daily field reporting, note-taking, and much more.

Field force automation software helps to eliminate repetitive, traditional manual tasks and automates them to allow you and your field workforce team to focus more on closing sales and generating revenues. If you automate a field action or task, you will be able to remove unnecessary actions and time so that field employees can get back to their major selling activities.
There are hundreds of such field force automation software available out in the market. How to choose the right one?
However, it could be a really tough task to come up with one such feature set software that could likely be perfect for your field activities. We know this seems like a huge task, but the best thing is that you don't have to worry anymore.

If you're on the lookout for such perfect software with all the above-listed features and a one-stop solution for all field work-related difficulties you can check out Lystloc.
Summing Up
You will have to make sure that summer doesn't cause too much of a distraction for your field employees while being empathic. In fact, you need to increase motivation among your field employees by trying out the above easy tips!
Also, summer has the ability to provide a great opportunity to bond with colleagues, reward employees for hard work throughout the year by providing seasonal incentives, or enjoy the extra quiet time to catch up on work, among many others.
Summer is a great time of the year, though it can be a bit tricky to keep field workforces engaged, productive, and focused. However, by offering time flexibility, planning some new goals, and having a bit of fun in the workplace, summertime can be one of the amazing times of the year for you and your field workforce.