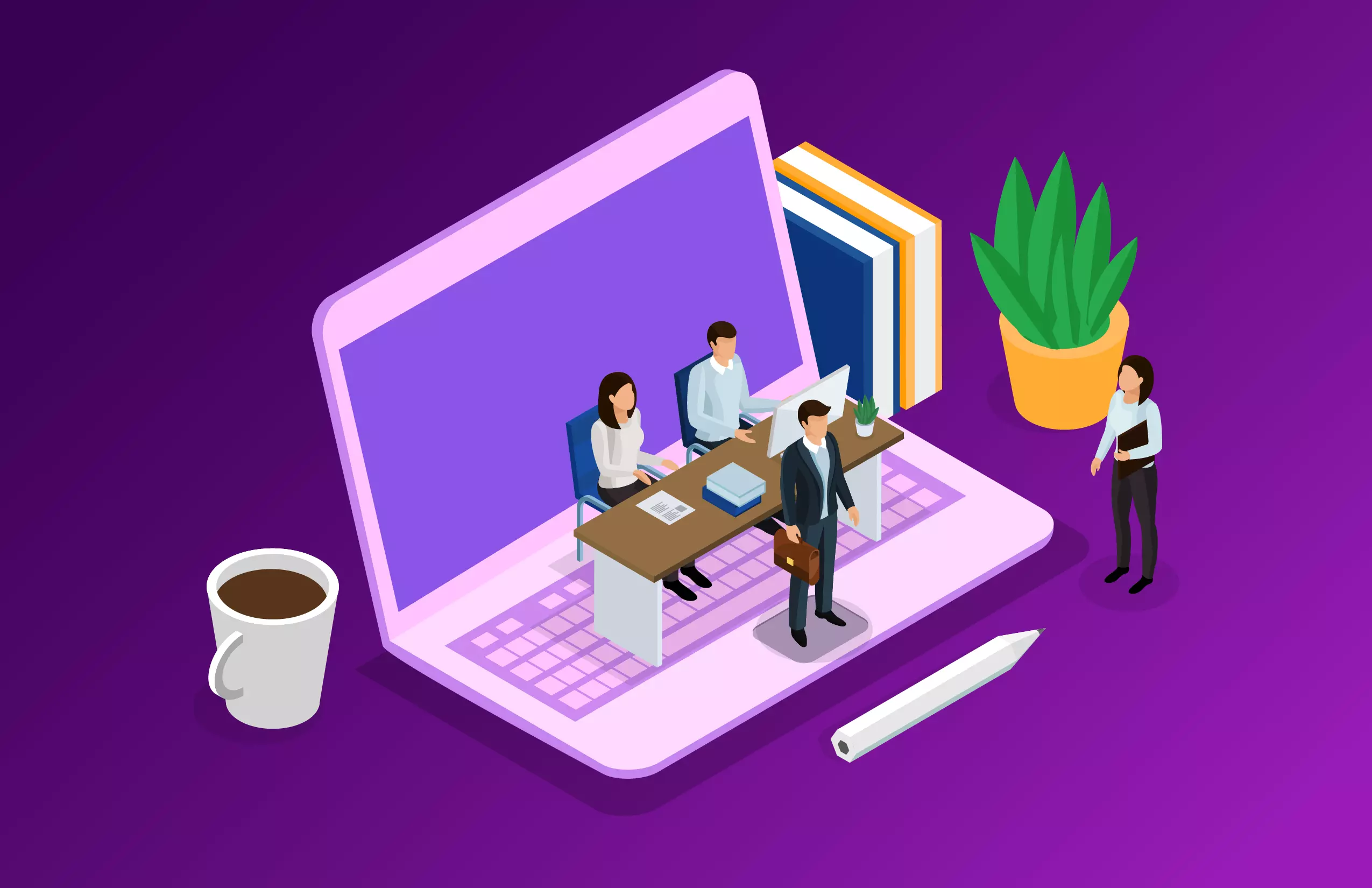 Policies And Procedures For Recruiting A Salesperson For Your Organization
To thrive, a business must have clear recruitment policies and procedures in place so that it can attract the finest talents from a pool of candidates. The first requirement of an efficient hiring process is a solid recruitment policy and procedure. The organization must adhere to the hiring policy and procedure. Once the company's recruitment policy is clear, it can develop a specific procedure for salesperson recruitment to streamline the entire process more systematically.
https://www.lystloc.com/lystface
A systematic strategy for any aspect of the business is without a doubt the finest strategy. These salesperson recruiting policies and procedures will assist you in developing a consistent and reliable method of handling recruitment in your company. Salespeople are indeed an asset to any organization; without them, nothing can be accomplished. Every company strives to hire the best people, which is feasible with a strong recruitment policy and procedure.
What Are The Recruitment Policies For Hiring Salespersons?
A salesperson recruitment policy is a blueprint that explains exactly all of the company's recruitment techniques and practices for employing a salesperson. A recruitment policy's goal is to encourage consistency, openness, compliance, and commitment to labor rules and legislation. Establishing adequate policies and procedures is one of the initial steps in preparing for the hiring of salespeople into the organization. A recruitment policy outlines the organization's rules of behavior in this area.
Recruiting Philosophy
Your hiring philosophy serves as the foundation for your recruitment policy. The beginning statements must explain your business's unique point of view and approach. This will cover both your brand's mission and your company's beliefs and ethics. The brand mission should be explicit, appealing, and created with the intention of engaging the salespersons you want to recruit. Transparency and honesty must be reflected in your business's ideals and values. It is pointless to take a stance on specific problems written while behaving contrary in actuality.
Recruiting Practices
The majority of your recruiting or hiring policy is comprised of your recruiting practices. Salesperson recruitment screening and selection policies might vary greatly amongst organizations, but they all start with a job opening. Separate phases can also be implemented for various openings such as fresher, experienced, midlevel-management, top management, and executive.
Always bear in mind that, no matter how thorough your organization's candidate searches are, candidates will rate your company based on what your product is and the way they are addressed. Make certain that your recruitment processes reflect this.
Recruiting Standards
It is critical that your recruitment policy complies with all relevant employment laws and regulations. Employment rules can be complicated, particularly if you operate in much more than one state or country. You should also address recruiting stereotypes, inappropriate questions in interviews, data security, and the privacy of candidate data, as well as the hiring of non-citizens in this part.
Then you have your own internal criteria to consider, such as if your company permits relatives of existing employees to be recruited or whether you will give existing employees first priority when a new position is available. Take into account these guidelines and practices while developing your own recruiting standards.
Recruiting Vision
Your recruitment policy concludes with your hiring vision. Consider your hiring vision to be the overall objectives of your business. Where do you want your company to go, and who do you desire to recruit to assist you to reach your goals? Your recruiting vision should include how you envision your employees expanding and developing, in addition to business and product growth and development.
You earn employees' commitment and acquire your company brand by creating a recruitment vision that sees them benefiting from working for your organization. In your recruitment policy, don't fail to consider both the employee and candidate's experience.
5 Step Procedures For Recruiting Salespersons For Your Organization
Identify The Right Time For Recruitment
What are your current recruitment necessities? Is it true that your company requires extra help? It might be that a salesperson has recently left or that a new job post has been opened. Once you've identified the open positions, you can establish the job requirements such as skills, expertise, education, and so on. When determining the best moment to hire salespeople, a delicate balance must be struck. Finding the right time allows organizations to reduce the expense of recruiting salespeople while remaining within budget. Keep an eye out for key metrics that may signify that the time is right for salesperson recruitment.
Build An Ideal Candidate Profile
Before accepting a resume from a sales candidate, it is essential to plan what you really want to see from your salesperson candidate. A candidate profile completely varies from a job description because instead of focusing on your organization's culture or product, it outlines what it will actually look like to be in the sales manager position.
Building a profile as the 'personal specification' of the ideal candidate will help reinforce your aspirations of who you want to attract to work with and represent you externally. Consider the sales functions and duties when creating a salesperson candidate persona. Different sales positions will perform different tasks and require different characteristics.
Source And Find The Right Candidate
Now that you have your ideal candidate profile, you can start looking for them. There are two sources of finding candidates: sourcing and job boards. Sourcing can be done internally if you have the means or through a recruitment agency. But the easiest thing to do is to post your job description on all the job boards. This approach will provide many potential candidates.
No matter where you start your job search, remember to stay organized. Even if you find potential talent that isn't a good fit for your current open sales role, you can retain the talent pool for future outreach. Keep tabs on potential candidate information and their place in your recruitment pipeline.
Develop Strategies And Techniques
This is the stage at which you will decide how to recruit and retain the best salesperson candidates. The next stage in ensuring that your recruits are a good fit for your organization is to develop an interviewing strategy and technique that evaluates your candidate's unique qualities.
There are several apparent characteristics that a potential employee of your sales team should possess, such as the ability to communicate effectively and a strong desire to sell. However, it is critical that the salesperson understands customer behaviors and has experience creating relationships with prospects. Understand more about their ambitions and passions, in addition to their strategy for the challenges of selling.
Final Interview And Onboarding
The selected candidate is most often chosen for a final interview, and their competence is determined by the various tests, physical reports, and so on. The job should be outlined to them, together with all pertinent facts required for the efficient performance of the responsibilities. This is proceeded by an appointment letter, which includes the designation, professional duties, pay, and other financial incentives, and so on.
After that, make a detailed strategy for your new salesperson's initial 90 days. Create a quick start plan that covers goal setting, training opportunities, mentoring, commitment, and other tasks along with product training and organizational orientations. A well-planned and implemented 90-day training program can increase the company's success rate with new salespeople from 90% to almost 100%.
Wrapping Up
Nevertheless, recruiting policies and procedures ought to be adaptable enough to allow businesses to respond swiftly to demands placed upon them by different applicants and potential candidates. It should be emphasized that recruitment is both a marketing and a public relations operation.
Organizations venture into their external world and compete with others for appropriate candidates when recruiting salespeople. As a result, such activities should be carried out in a way that maintains or improves the organization's reputation and public persona. In the long term, objective and equitable recruitment policies and procedures will improve the company's effectiveness.