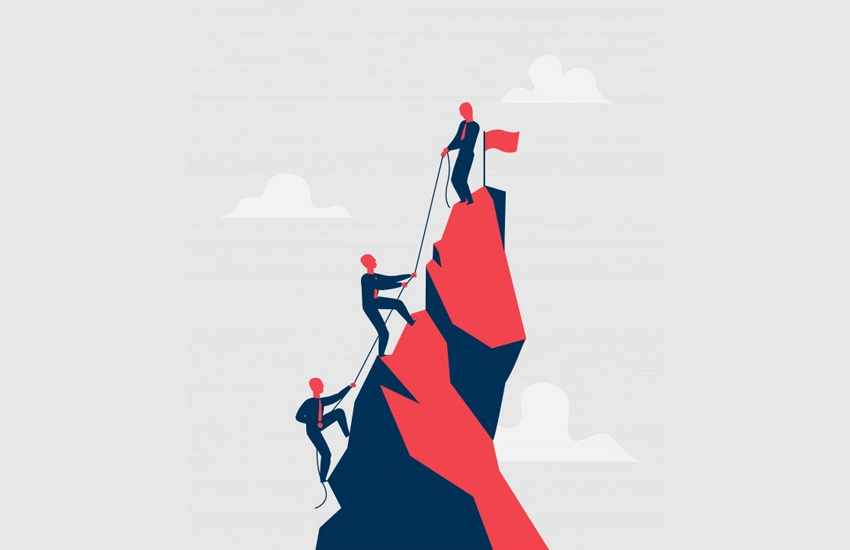 50 Motivational Quotes To Inspire Your Sales Team
The sales team plays a significant part in generating income for the organization. They are the ones who are mindful of product advancement and making a specific brand well known among the end-users. However, to be simple salespeople are the genuine face of an organization.
To be factual, on an average only a few number of prospects out of a hundred end up as clients. But since there are sales targets for the sales team, they ought to keep approaching new clients so that they can accomplish their sales targets. Because of this uncertain and boisterous life of sales, where performance is quantifiable against final results, salespeople require sales motivation from time to time.
Importance Of Motivation For Sales Team
To keep the sales spirits up and make them brave.
For the growth of the company and to achieve targets.
To improve coordination within the team and their sales skills.
They can reach more customers and cover more territory.
To show importance of sales in the organization.
Let's get on to see some amazing motivational quotes to inspire the sales team of an organization.
"The major difference between successful and unsuccessful people is that the former look for problems to resolve, whereas the latter make every attempt to avoid them." – Grant Cardone
"When reps take the role of a curious student rather than an informed expert, buyers are much more inclined to engage." – Jeff Hoffman
"Sales are contingent upon the attitude of the salesman, not the attitude of the prospect." – William Clement Stone
"Practice is just as valuable as a sale. The sale will make you a living; the skill will make you a fortune." – Jim Rohn
"Sales is an outcome, not a goal. It's a function of doing numerous things right, starting from the moment you target a potential prospect until you finalize the deal." – Jill Konrath
"It is not your customer's job to remember you. It is your obligation and responsibility to make sure they don't have the chance to forget you." – Patricia Fripp
"Our greatest weakness lies in giving up. The most certain way to succeed is always to try just one more time." – Thomas Edison
"Success is walking from failure to failure with no loss of enthusiasm." – Winston Churchill
"The difference between a successful person and others is not a lack of strength, not a lack of knowledge, but rather a lack of will." – Vince Lombardi
"Setting goals is the first step in turning the invisible into the visible." – Tony Robbins
"Most people think 'selling' is the same as 'talking'. But the most effective salespeople know that listening is the most important part of their job." – Roy Bartell
"Wanting something is not enough. You must hunger for it. Your motivation must be absolutely compelling in order to overcome the obstacles that will invariably come your way." – Les Brown
"It's not about having the right opportunities. It's about handling the opportunities right." – Mark Hunter
"Success is never final. Failure is never fatal. It is courage that counts." – Winston Churchill
"Don't watch the clock; do what it does. Keep going." – Sam Levenson
"In the middle of every difficulty lies opportunity." – Albert Einstein
"The most unprofitable item ever manufactured is an excuse." – John Mason
"Either run the day or the day runs you." – Jim Rohn
"Do you want to know who you are? Don't ask. Act! Action will delineate and define you." – Thomas Jefferson
"A goal is a dream with a deadline." – Napolean Hill
"To Build A Long-Term, Successful Enterprise, When You Don't Close A Sale, Open A Relationship." – Patricia Fripp
"Motivation Is What Gets You Started. Habit Is What Keeps You Going." – Jim Rohn
"Our Greatest Weakness Lies In Giving Up. The Most Certain Way To Succeed Is To Try Just One More Time." – Thomas Edison
"Don't Worry About Failures, Worry About The Chances You Miss When You Don't Even Try." – Jack Canfield
"Start working with your prospects as if they've already hired you." – Jill Konrath
"A salesperson's ethics and values contribute more to sales success than do techniques or strategies." – Ron Willingham
"There is no easy button in sales. Prospecting is hard, emotionally draining work, and it is the price you have to pay to earn a high income." – Jeb Blount
"If you don't believe in what you're selling, neither will your prospect." – Frank Bettger
"Sales success comes from the right balance of quality human interaction and appropriate use of supplemental tools." – Deb Calvert
"How you sell matters. What your process is matters. But how your customers feel when they engage with you matters more." – Tiffani Bova
"If you are not taking care of your customer, your competitor will." – Bob Hooey
"Great salespeople are relationship builders who provide value and help their customers win." – Jeffrey Gitomer
"Approach each customer with the idea of helping him or her solve a problem or achieve a goal, not of selling a product or service. – Brian Tracy
"Don't find customers for your products, find products for your customers." – Seth Godin
"Sales is not about selling anymore, but about building trust and educating." – Siva Devaki
"Pretend that every single person you meet has a sign around his or her neck that says, "Make me feel important." Not only will you succeed in sales, you will succeed in life." – Mary Kay Ash
"Keep your sales pipeline full by prospecting continuously. Always have more people to see than you have time to see them." – Brian Tracy
"Keep yourself positive, cheerful and goal- oriented. Sales success is 80% attitude and only 20% aptitude." – Brian Tracy
"Success is the sum of small efforts, repeated day in and day out." – Robert Collier
"There is no lotion or potion that will make sales faster and easier for you- unless your potion is hard work." – Jeffery Gitomer
"Start where you are. Use what you have. Do what you can." – Arthur Ashe
"If you want to be successful in this world, you have to follow your passion, not a paycheck." – Jen Welter
"Obstacles don't have to stop you. If you run into a wall, don't turn around and give up. Figure out how to climb it, go through it, or work around it." – Michael Jordan
"The purpose of setting goals is to inspire action not predict it." – John H. Clark
"Forget about your competitors, just focus on your customers." – Jack Ma
"Sales is the most important aspect of a company, which in turn is about how well you treat your customer and stay ahead of your customer's requirements." – Mark Cuban
"If people like you, they will listen to you, but if they trust you, they will do business with you." – Zig Ziglar
"Selling is the easiest job in the world if you work it hard but the hardest job in the world if you try to work it easy." – Frank Bettger
"Confidence and enthusiasm are the greatest sales producers in any kind of economy." – O.B Smith
"Sales success comes after you stretch yourself past your limits on a daily basis." – Oman Periu