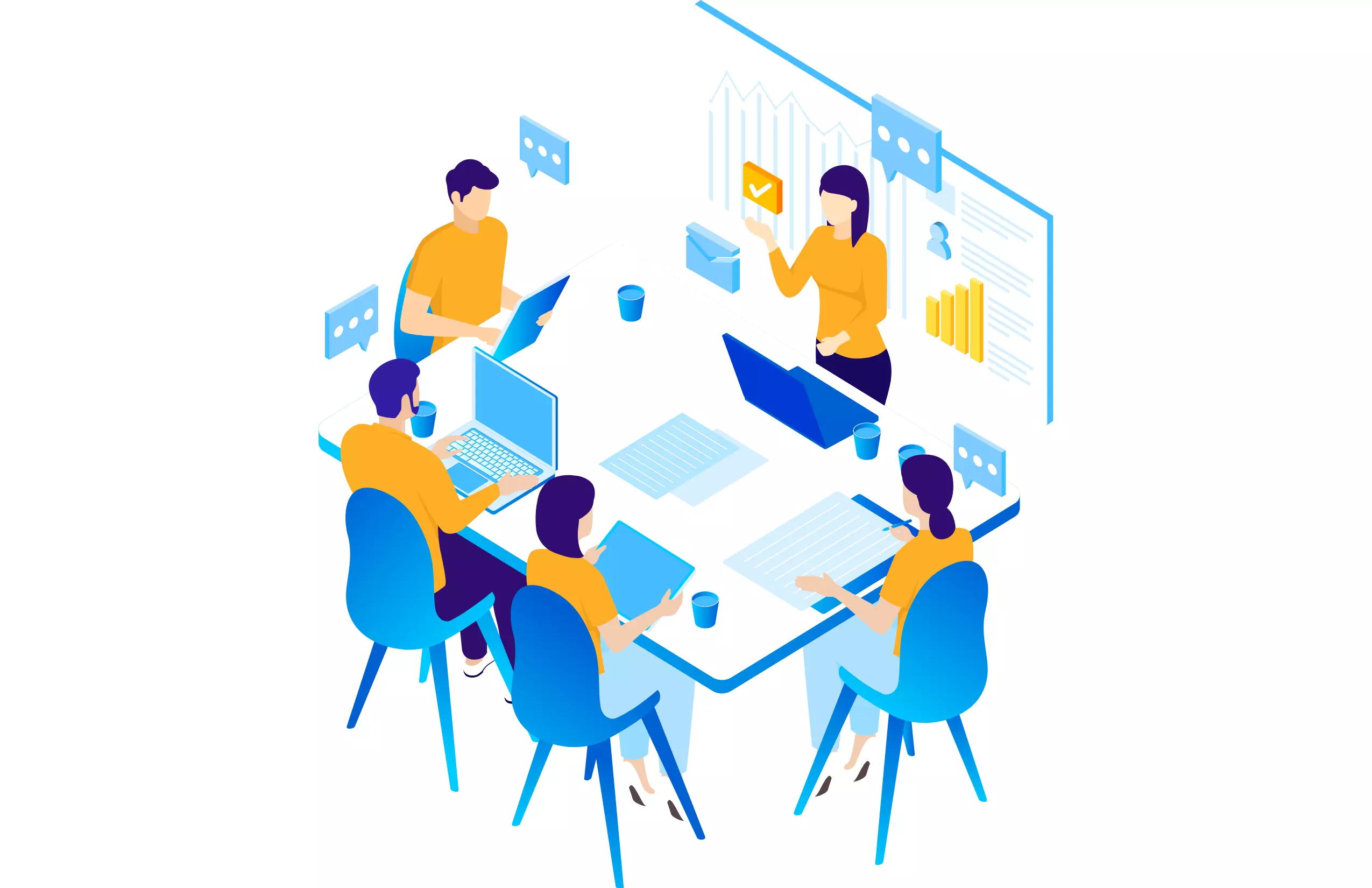 8 Tips to Manage Your Sales Team Effectively
Believe it or not, managing a sales team is not an easy task. You can either make your sales break the target or can watch them go in vain.
Nothing is in between. And being a sales manager, you are bound with a big responsibility on your shoulders that is directly proportional to your team's outcome.
With greater responsibility comes greater risks. More significantly the day to day challenges of sales managers are,
To ensure that the work is being assigned consistently for all sales reps
Involve in creating a strategy for hiring and onboarding candidates who can fit the bill.
Motivate the team with proper resources to push their boundaries in achieving the sales target.
To have a keen eye on changing sales trends and to equip their team to stay on the right track with trends.
Handling remote sales teams and knowing their work and activities without burning their time on it if you have your team widespread across multiple regions or cities.
Creating a worker-friendly environment that helps in organizing the entire team in proper communication channels.
Ugh. It's exhausting, right?
Well, it's not our intention to scare you with this big list. But, we know that you are in desperate need to get rid of it and that's why we are here.
In this blog, we have curated 8 tips that will help you in managing your sales team like a pro. Let's jump right into the list.
Prioritize improving the onboarding process.
Nurture your sales reps with the best sales habits.
Create an environment that is communication-friendly.
Know your sales model and configure it.
Distribute accounts fairly and equitably.
Use Volume vs Value ratio.
1. Prioritize Improving the Onboarding Process
We've all heard this sentence 'Having the right people at the right time'. This applies 100% to the sales team also. Mostly we tend to choose employees who are well educated and employees who come from a sales background.
But, it isn't enough to hire the candidate only for their excellence in academics and previous experience. For a good salesperson, some crucial skills should be assessed before hiring him/her. And they are,
IQ skills that show their intelligence on the product and assessing the sales trends.
EQ skills help in understanding the emotional abilities of the customers to sell the product/service with empathy, self-awareness, and assertiveness.
BQ skills add on being prepared for business endeavors, mental mindset, and consistent efforts in getting things done on time, every time.
Once the candidate overcomes these criteria, make sure to gauge their reasoning abilities and put them in a group to know their communication skills. If the candidate gets ahead with all these qualities, then it's time to hire them.
Likewise, see if the candidate fits under the company's environment and make sure to welcome them in a proper way by,
Sending out a welcome letter or an email.
Assign them a personal mentor to get along with the company's culture.
Introduce them to the team or department.
Provide them company history reports to make them feel proud working with your company.
2. Nurture Your Sales Reps With the Best Sales Habits
Unlike all other works, sales require special habits that every salesperson should possess. A good salesperson is not one who makes 100s of phone calls, manages many leads, attends several meetings to produce a minimal customer.
A good salesperson is one who can cunningly steal the spotlight of the sales team by following a set of sellable sales techniques and habits rather than taking up huge numbers.
So, be a sales manager who nurtures only those sellable techniques to their team and makes it a habit among them.
Click here to know some of the daily habits of the successful salespeople who prove to be pro to the team.
3. Create a Communication-friendly Environment
Let us just present some stats for you.
74% of the employees feel that they are missing out on the company's news and updates.
72% of the employees remain to be not sure about the company's strategy.
Well, isn't it clear how your company will turn out if you don't have a proper means to communicate with each other?
It may seem that it bothers to the least extend but communication tends to remain at the heart of any organization. Taking a toll and being lethargic in this regard results in a huge blow to employees' productivity.
Especially in sales, it is necessary to keep your sales reps updated on the latest happenings, tariffs, and product launches to make them fit for the battle.
So, make sure that you equip your team with the proper tools that elevate your company's communication.
Nowadays, we have many tools that can be of great help in ensuring your teams' productivity.
It is found that employees' productivity increases by 20-25% percent when the employees are being connected via various communication channels.
Click here to get a list of useful apps that helps the sales manager to handle their sales team effortlessly.
4. Know Your Sales Model and Configure It
Have a clear understanding of your sales model. In case if you don't know what model that you're following, find it below.
The Island: The model in which every salesperson is on their own.
The Assembly: Each salesperson is specialized in their group in a pipeline stage.
The Pod: Organizing salespeople into small and self-managing teams.
By identifying it, assign specific roles to your salesperson concerning the sales model to get the maximum of your sales team. When we distribute the work according to the sales model, it is possible to get the fair and the utmost of each employee for their potential.
5. Incentivize Your Team
Yes, we pay our sales employees for the work they are doing. Isn't it enough?
No, it's not.
Although salespeople try their best to work for their salary, they'll inevitably be delighted for incentives. And, incentives also can push the boundaries for your salespeople making them go for more deals and prospects.
So, make sure to incentivize your salespeople consistently.
According to the sales and marketing blog, the company can incentivize its salespeople by,
By recognizing their hard work with meaningful gifts.
Offering quarterly bonuses.
Using a tiered commission structure.
Recognizing that each salesperson is individual.
Leveraging the power of SPIFs.
6. Continuous Training
Now, this is the part that most of the companies fail to invest their money on. Other than the onboarding training, it is important to empower your sales reps with consistent meetings and training.
Click here to know how to train your new sales rep.
Nowadays there are many ways to educate and train your sales reps. The sales team can organize a sales webinar, or make them attend sales conferences that empower the sales reps to be a better salesperson.
One-on-one meetings with sales reps could be more effective as it is possible to build a personal touch with them. So, make sure that your sales team considers training as an ongoing process to be more effective and productive.
7. Distribute Account Fairly and Equitably
Know your best salespeople and assign them the important prospects and the rest goes for the mediocre salespeople.
And personalize the sales pipeline by giving equal importance to the new and existing customers to extend your offers and services.
8. Volume vs Value Ratio
This can be the most powerful tool to make your sales team more effective and efficient. Volume Vs Value ratio helps to identify the quality of the product that is being purchased on the vast amount. It also helps to calculate the estimated share of total market gross compared to the share of the total sold on the product category.