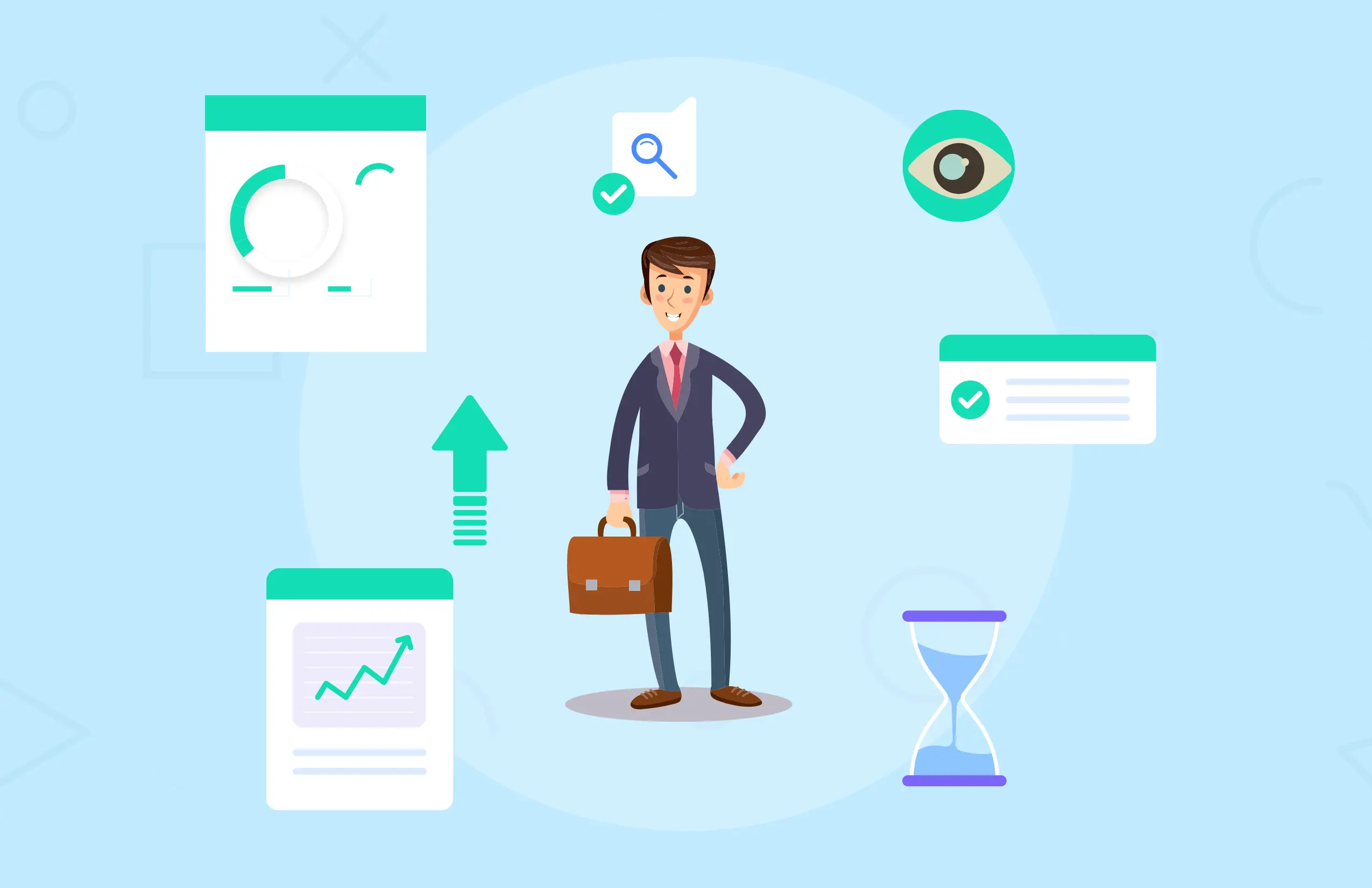 5 Effective Ways to Measure Field Employee Work Hours
As the jobs and the field workforce evolve, so does the need to measure their work hours, as we've found it helps with project management, making estimates, analyzing employee progress, and work habits.
Measuring field employee work hours and time management prove to be more and more essential to increase sales for your business. It allows the managers to make sure that each and every field staff dedicates their office hours to the work-related tasks that they are paid for.
Besides, when employees know they're being monitored, they become more disciplined and motivated to stay on the task they are assigned to. Employee work hours are key factors in estimating productivity growth and hourly wages as well as being a useful cyclical indicator in their own right, so measuring them correctly is very important.
Some of the challenges faced by managers in measuring their field employee work hours are difficulty in recording employee leaves and permissions, time-consuming tasks when done manually, missing out on informations at some point, lack of consistency, and much more.
But no worries, there are solutions for every problem we face just we need to look out for the right one. From then to now, there is a vast number of tips and tricks to show you how to measure field employee hours both manually and automated.
Whether you need to track time spent on a job or want to measure how your workforce spends their time on the field, multiple methods are available for calculating field employee work time.
Here, to make your search easy we have mentioned 5 effective ways to measure field employee work hours that can help you in handy.
Pen and Paper Timecards and Timesheets
Time cards are one of the old methods of measuring field employee working hours that accurately track the number of hours worked by a field employee, using which the company can pay accordingly to the field staff.
Manually tracking field employee work time with pen and paper may seem a little outmoded to some, but it's a practically possible and true method that will probably never go out of style.
Small and medium businesses can largely benefit from using pen and paper time cards, as they don't have a large group of employee hours to track. However, the one cons of the pen and paper manual method are that it is difficult to practice for a long course of time as the field employees multiply in numbers.
Employers need to have a sheet of paper available where field employees can write their names along with their start time and finish time. At times maintaining these bundles of timesheets becomes difficult and back-breaking.
Manual Time Punch Clocks
Manual time or punch clocks stamp the date and time of field employee arrival, permission, overtime, and leaving on a time card. Each employee is given a card that they insert into the clock, and then they push the button on top to print the time.
A punch clock provides the record of the hours a field employee works and is used to calculate the payments due to the employee. The advantage of manual time punch clocks is they are more difficult to forge than paper and pen time cards sheets.
The only error that can be made is forgetting to punch in/punch out, or printing the time on the wrong line. They do such an effective job tracking work hours that many automated, software-based systems still make use of them in one form or another.
Manual time clocks were so effective that they're still used in some companies, even after more than centuries.
Mobile Time Tracking Softwares
In today's modern generation, using manual methods to measure field employee work hours have become old-fashioned since everything has become technological in all manners.
There are several time tracking software and app companies that offer tools to help you track field employee hours quickly and easily with the touch of a button.
With a mobile app, the field workforce can access a time clock or timer via their smartphones. If your employees have set shift hours, the app can prompt them to clock in and out or even to take permission during their working hours.
In recent times, many businesses both small and large have benefited greatly by switching to mobile time tracking software. This softwares offer significant features that remove the need for manual work hours tracking.
In turn, this cut shorts the risk of errors and eliminates the need for complex calculations. Online clocks give each employee access to their own account where they can do things like clock in, clock out, record breaks, request time off, and track their earned vacation days.
Biometric Recognition Clock-in/out
Biometric clock in/out helps companies to securely track the number of hours or shifts their field employees work. So, instead of using a keycard or pin code, field employees clock in and out using a biometric identifier like a fingerprint in their smartphones.
Biometric identification also uses biological features such as facial features to verify an employee's identity. Using a biometric time clock to allow employees to mark their work hours helps prevent buddy punching, where one employee clocks in for another.
Once a field employee clock in using a biometric feature, the time clock system will track their hours until they clock out. Biometric time clocks provide many benefits. First off, they reduce labor costs by preventing employee time theft. Secondly, they reduce payroll mistakes.
Thirdly, they enhance deep down security. Lastly, they simplify compliance and increase transparency.
Field Force Management Software
An automated field force management software can help the managers to keep a close eye on a whole of field employees' daily working hours, client visits, attendance, travel location, and all of the daily activities and tasks that they do on the field; it helps in maintaining transparency and reliability by accurately tracking and recording the workforce's activities.
On the other hand, field employees can also easily mark their attendance, client meeting timings, review their hours worked, as well as accrued time and available sick leaves.
However, manually tracking each employee's work hours and productivity, recording, and processing those with manual reports can be a formidable task.
With field force management software, it helps managers to accurately analyze employee performance and sales productivity as they have the exact data on hours spent by each employee at work and client visits they made in a day or month.
Besides, managers can use all the hours they saved by the use of field force management software to focus on other tasks that are more important and productive to the company.
Summing Up
Measuring field employee work hours can be very helpful for companies, both big and small, in enhancing, not just their productivity issues, but it can also help in field employee time management difficulties.
Field employees who can align time management well are more productive, more efficient, and more likely to meet deadlines. They focus on the most important and time-sensitive tasks and limit the amount of time wasted on non-essential duties.
However, knowing how to calculate employee hours is indeed a necessary skill to have. It can help your business thrive, ensure fair payrolls, and help you manage your overall business expenses.
However, you should make use of the ways that work best for you and your field employees. Regardless of the measuring ways you pick, tracking employee hours will give useful labor costs and productivity info for your company.