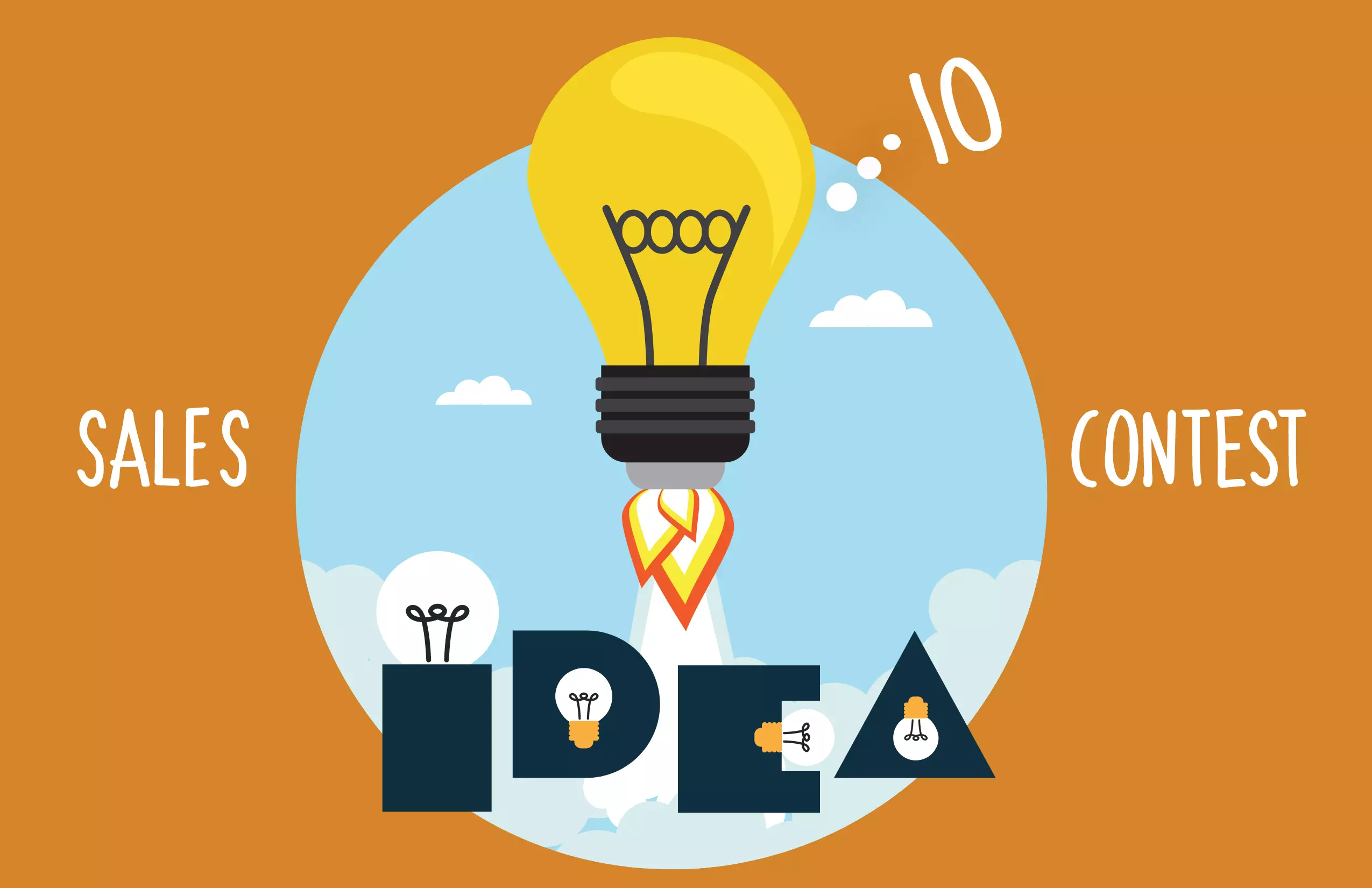 10 Best Ideas for Sales Contest
What is a sales contest ?
Businesses do conduct sales gamification among sales teams to enhance better sales results. Sales contest are one of the best methods to raise healthy competition in your sales team. Especially in sales, there must be an honor stage to reward your employees and also to expand the number of sales counts.
Studies show that running sales games organically increases the number of closing sales deals. Over 70% of firms are aware of sales contest ideas for the potential output. These ideas uplift the sales growth from the bottom line to an incredible number. Sales contest ideas materialize as an incentive or reward for your sales team to put in the extra effort.
Salespeople will believe that they will be recognized and rewarded for their work achievement which gives a positive vibe in the work field.
What are the factors considered in a good sales contest?
So, when executing a sales contest, you should tune ideas into the positive side by considering the below facts.
To boost the weak employee's performance
To increase overall productivity, and
To enhance team morale
10 best sales contest ideas
Talk Time
This contest idea awards points to the sales reps by estimating the total time spent on a call or a meeting with a customer every week. It boosts the employee to have potential meetings or quality calls with the prospects. Every active minute is considered as one point, and finally, the winner gets credited for the total points and grabs the prize. For remote workers, this might be a rewarding factor to progress well.
Daily Prize
It is a common sales game conducted in most organizations. This contest keeps your team engaged throughout the day as the winner is announced daily with exciting prizes such as a gift card, extra paid leave, etc. One employee will win a prize each day. Even the firms can choose numerous winners such as one who sells more products and one who sells services based on their product category or customer part.
Monday Morning Blitz
This game is actively held on every Monday to make the whole week more effective. The prizes can be of your own choice. You can conduct games like 10 credit points for a call, 20 points for a voicemail, and 100 points for a demo meeting.
The Green Coat
It is an activity-based game where points will be computed based on activity scores. Each activity gets one point. The management may steer an activity of their wish and at last, the winners will be announced based on the highest total points.
This one is best suited for fascinating remote workers as it lasts for a week. Moreover, this contest also boosts new hires to feel contributed towards their work each day. They seek the chance for getting prizes by completing daily chores even though they don't book any meetings or calls.
Sales Poker
It is an interesting game for salespeople. Firms can set short-term goals for each day. The employees who commit to their daily goals should pick a card from the 52-card pecker. Employees can get an additional card for their conceivable work. At the end of the 5-day workweek, the person with the highest number of cards wins the game. It throws a quick workforce for the workers to perform well.
Pair Selling
This contest is about pairing two members of a sales team. Split each pair with one old employee and one new employee. The duration of this contest must be 3 to 4 weeks. Here, the new employee gets to know about sales handling and would also learn sales strategies from the old one. On the other hand, The old one will teach the new rep with the aim of achieving rewards. After the performance over 4 weeks, the best pair gets an exciting prize. It eventually enriches the sales team's growth.
Sales Leaderboards
This idea is to motivate sales employees by placing a whiteboard in the office to label the rep's status for the day, week, or month. It's a material reminder and fits even remote employees by placing electronic sales leader boards. This method encourages every employee to perform well, as it is noticed by every member.
Double Commission Day
It is a sales technique by rewarding money as a commission. Money plays an essential role in rewarding technique. Fix a day as a double commission day and announce your sales employees to close the deals. They get powered on and work continuously to close the deals on that specific day. It makes the rep feel valued and also increases the chance of getting continuous sales revenue.
Lunch Meeting
It is a type of game that encourages salespeople to quickly close their deals within specified weekdays. If an employee achieves his target by Friday or closes a greater number of sales deals, then he wins a chance of picking his favorite food in a team lunch. This deal is a reward for every member of the team but the winner can choose their likely food item.
Raffle
This game best suits outbound sales teams. For this contest, you must give a raffle ticket for specified outbound calls. A raffle number can be drawn at the end of the contest. The employee with the winning ticket gets the prize.
It engages the whole team by aiming at grabbing more raffle tickets rather than winning. Salespeople will strive hard to get more tickets.
Bottomline
Thus, the above gaming strategies paves way for increasing your sales to double or even triple generated by your business. Sales contest ideas with fun methodologies make workers feel enthusiastic and work more to get incentives based on their work. Additionally, you should carry regular meetings for the work progress and work track of every sales employee. These contests should be executed in a sufficient way to motivate sales employees and for the management to not get bored.