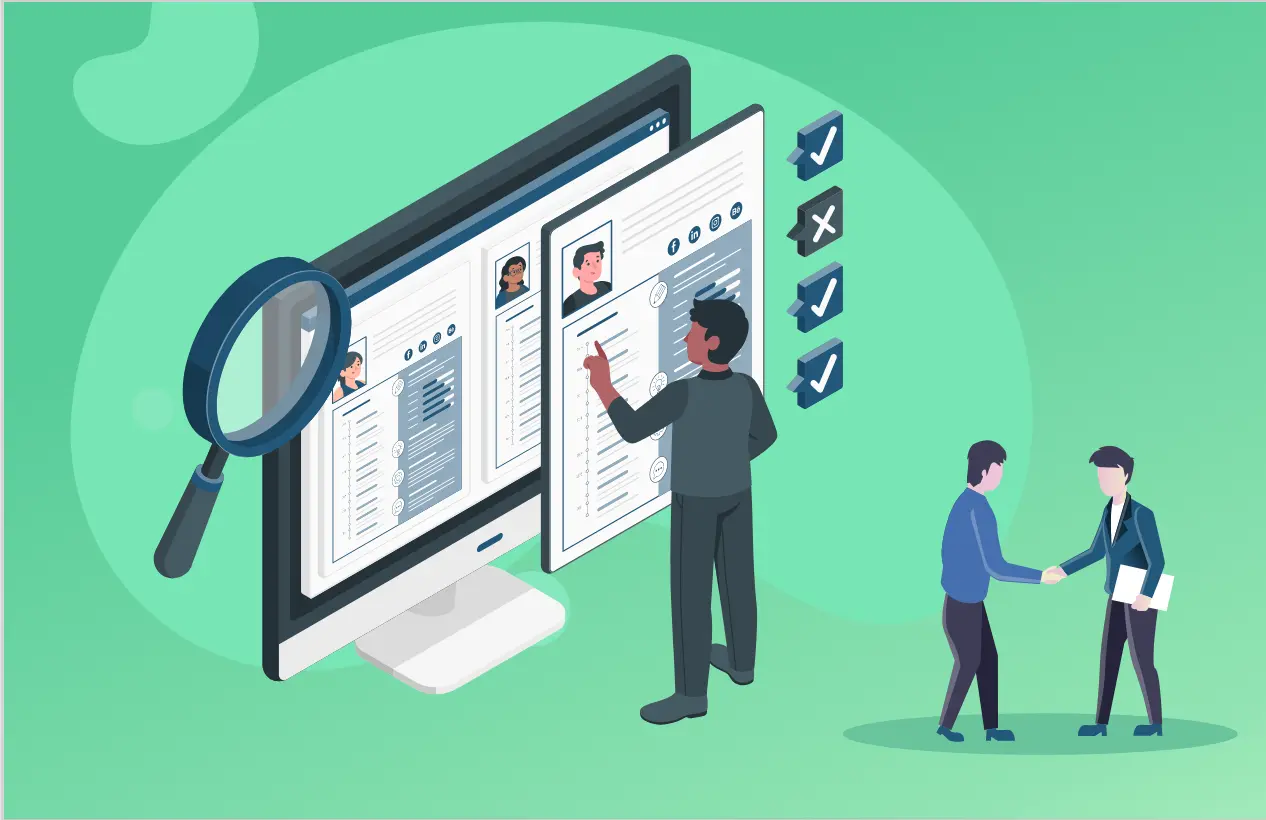 5 Tips To Strengthen Your Sales Recruitment Process
The success of your organization depends on finding and hiring the right sales talent to grow your business. And that starts with an efficient sales recruitment process. After all, hiring the wrong salesperson costs your organization valuable time and money. As we see the sales recruitment process and its methods keep changing at regular intervals. One thing that hasn't changed is the definition of successful recruitment: finding the best fit for a given sales position. As a result, employers depend on implementing good practices throughout the recruitment process. Constantly improving the quality of recruitment means breaking the habit of regular hiring.
Here are 5 must-know tips for improving your sales recruitment process you can implement starting today.
Start With A Great Career Page
First impressions can sometimes make or break a relationship. The same goes for your sales candidates with your company. The experience you give them from the moment they land on your website, the content of your job posting, or the way you interact with them says a lot about your company culture. Your company's careers page is the first place candidates visit when considering a position.
It's their first glimpse of what it's like to work for your company, and that sets the tone for the employee experience. Your career page is an opportunity to showcase your culture, illustrate what makes your company different, and differentiate your brand. When sales candidates start visiting the company's career pages if they don't find it suitable for their screens or look old or have lengthy applications, you will see candidates bouncing off the pages. You need to make sure that you provide a great candidate experience to convert visitors into job candidates.
Plan Your Perfect Sales Candidate
Before accepting a resume from a sales candidate, it is essential to plan what you really want to see from your sales candidate. Building a profile as the 'personal specification' of the ideal candidate will help reinforce your aspirations of who you want to attract to work with and represent you externally. Consider the sales functions and duties when creating a sales candidate persona. Different sales positions will perform different tasks and require different characteristics.
So, when planning your perfect salesperson and assessing the kind of person you would like to hire, take plenty of time to decide on the type of personality you are looking for. Also, to recruit the right candidates who will carry out your sales strategy and excel in your selling phase, create a clear overview of the skills, experience, and core your ideal candidate will possess then build your job description and recruitment techniques around this.
Structure A Perfect Job Description
The main purpose of a job description is to ensure the job will meet the expectations of the organization and to recruit the apt and best sales candidate for the position. It will help you save valuable recruiting time by limiting the number of applications that get submitted, thereby improving the quality of the applications that come in. To hire the top-performing salespersons in your organization, take the time to draft a sales candidate job description that perfectly describes their roles in detail. Keep in mind, that your job descriptions influence both the quantity and quality of your salesperson position.
Be precise to the point, use short copy, bullets, and visuals. Be clear-cut about the KPIs and results in you will analyze to measure success in the sales candidate role. It's much more cost-effective and time-efficient to set expectations upfront starting with the job description than it is to have a conversation about "performance," or worse, let a "bad hire" go and start the recruitment process all over again.
Finding The Right Candidate For The Position
Now that you have your ideal candidate profile, you can start looking for them. There are two sources of finding candidates: sourcing and job boards. They can be used alone or in tandem, depending on the competition for the type of candidate sought and the need for the position to be filled. Sourcing can be done internally if you have the means or through a recruitment agency.
But the easiest thing to do is to post your job description on all the job boards. This approach will provide many potential candidates. No matter where you start your job search, remember to stay organized. Even if you find potential talent that isn't a good fit for your current open sales role, you can retain the talent pool for future outreach. Keep tabs on potential candidate information and their place in your recruitment pipeline.
Prepare And Ask The Right Interview Questions
Right sales interview questions should be clear, focused, and simple, and allow you to assess the essential skills and criteria required for a sales position. Recruiters often ask the same questions out of habit. However, each job has its own set of questions. For example, including the tricky questions can be helpful in assessing a sales candidate's situational intelligence or demeanor.
Take the time to prepare and analyze whether all the questions you ask are objectively helpful. Also, the best interview questions are ones that glimpse into the candidate's personality and experience, so you can see how they'll work with other 0employees of the organization. Use a scorecard and the same set of questions during every interview. If you're interviewing as a team, they should all use the same set of questions and scorecards as well. This removes subjectivity and bias in the interview and it's easier to compare your impressions with your team members.
Summing Up
First, develop your criteria for recruiting top salespeople. Then you need to create a pipeline, fill it with strong candidates and move them through the sales recruitment process. There are metrics you can use to measure your progress and predict exactly what process you need for your sales candidate hiring. Interview to hire ratios, second interviews, and offer to acceptance ratios, are predictive measurements you can use to track your recruitment progress. Recruiting for your sales team takes a lot of time and effort. Getting it wrong is extremely expensive. Doing it right can mean you're well on your way to achieving repeatable growth and success.