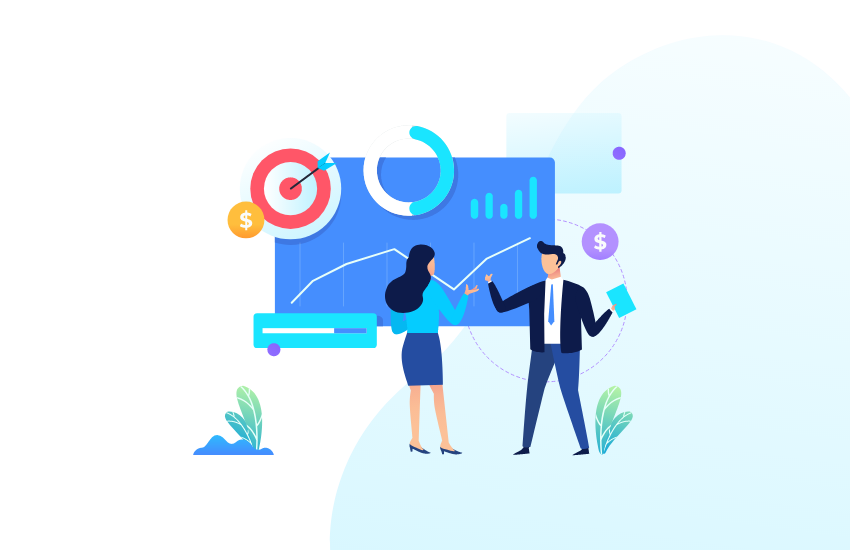 How to Improve Your Sales Skills?
When it comes to sales, the industry has always been progressive in terms of the trends and techniques that are used to close a deal successfully.
With the newer sales trends, you have to make sure that you are equipping yourself in such a way that you can sustain the trend at any cost.
"Success isn't about how much money you make; it is about the difference that you make in people's lives" – Michelle Obama
If you are a salesperson, ask this question to yourself.
Are my customers buying my product only because it's good?
Not necessarily, being a sales executive, you must understand that you are going to compete with millions of other brands and billions of consumers bidding for it. Considering consumer buying behavior, it can be classified into 4 types. They are,
Extended Decision-Making


Limited Decision-Making


Habitual Buying Behaviors


Variety-Seeking Buying Behavior


The real question is, how can you sell your product by catering to all those consumer buying behaviors stated above?
The answer is, you should have suitable Sales Skills.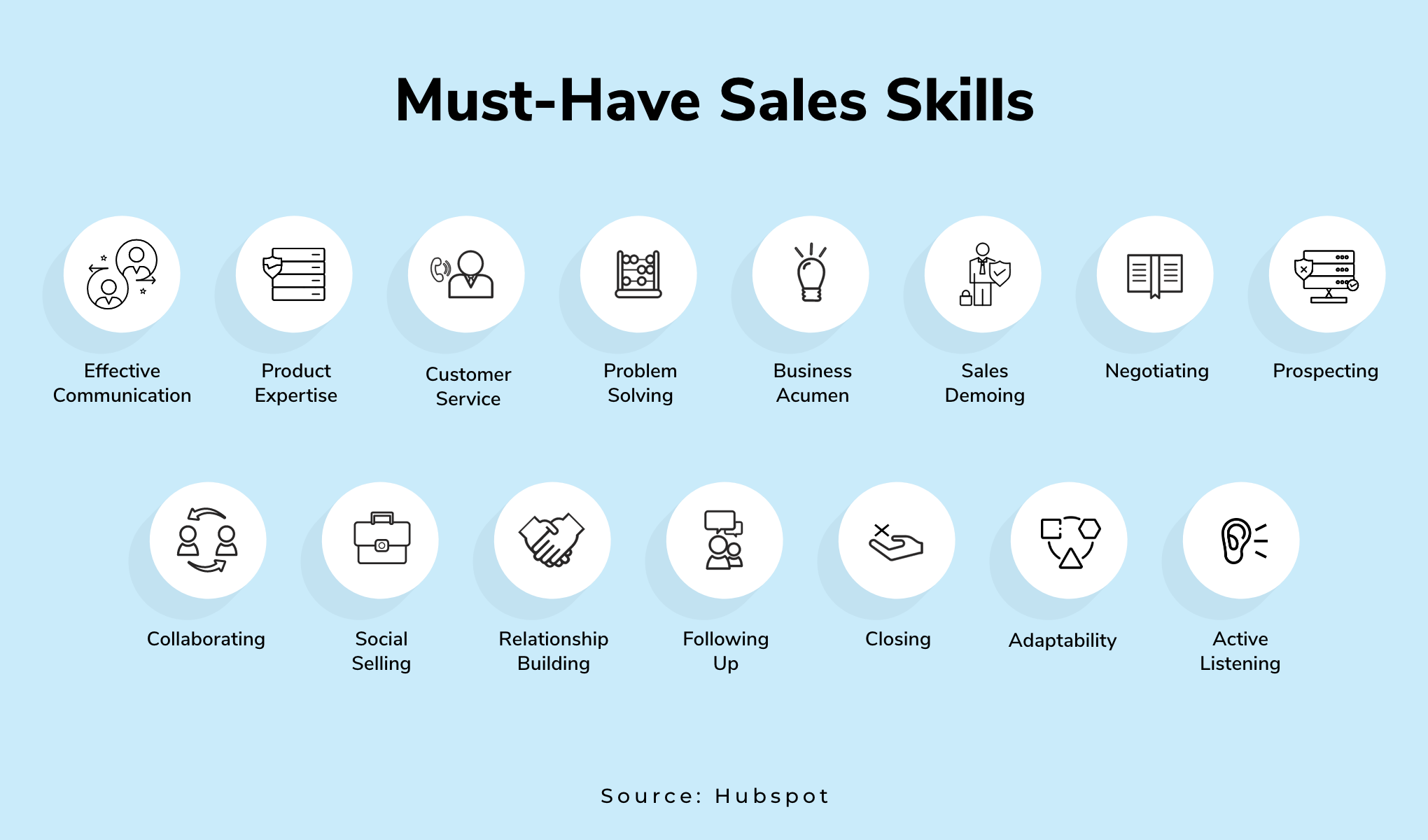 10 Tips to Improve Your Sales Skills:
1. Communication is Key
If you are a salesperson, you must be aware of the fact that your way of communication impacts and induces your customers' decision-making and buying behavior.
Often you will be expected to give a presentation or a product demo to your customers to educate them with the necessary information to buy your product or service.
With proper communication, you not only persuade the customer to buy your product but also build a long-term business relationship with them.
Learning comes from observing followed by practice. Listening to podcasts is the best way to learn how to effectively communicate with others more persuasively.
Listening to podcasts like The Joe Rogan Experience will help you to figure out how to effectively develop a good conversation with anyone.
You can also improve your public speaking skills by involving in nonjudgmental platforms that create a way for it. Platforms like Toastmasters and Clubhouse are mostly used these days to improve your public speaking skills.
2. Ask The Right Questions
It is important to take a moment to retrospect what went right and what went wrong in your sales activities. Without gauging the action, it is impossible for you to be a better salesperson.
Never hesitate to ask the right questions with either your sales manager or your prospect, which will give you the experience to learn new things.
Also, asking questions can effectively help you to understand why the prospect is eyeing your product. This will eventually let you know the prospect's pain points and challenges.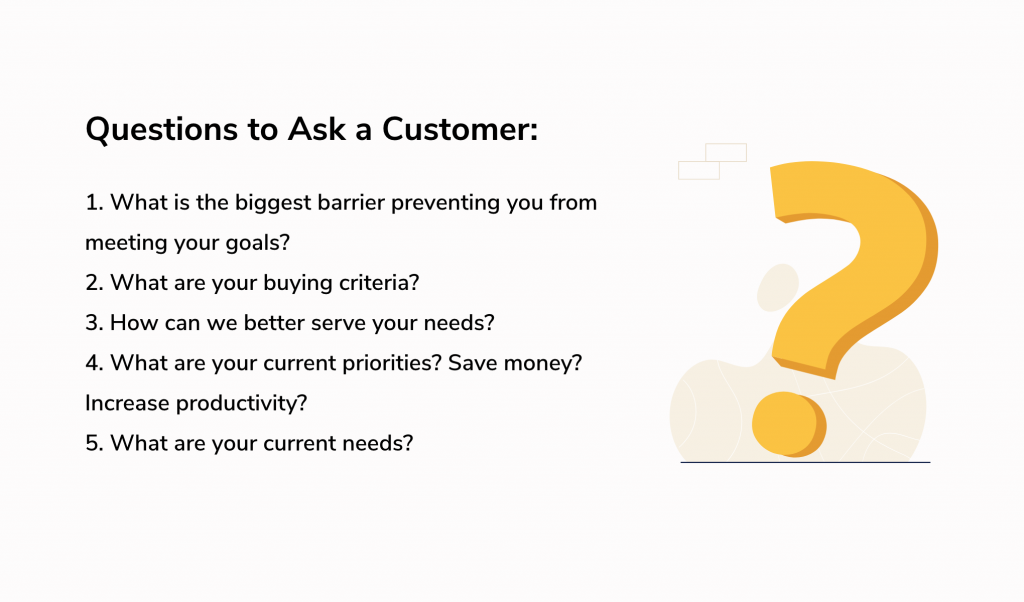 3. Practice Active Listening
It is an undeniable fact that you as a salesperson should influence the prospect's buying decisions with your communication skills. But, the part that most of you fail to follow is active listening.
Listening and allowing space for your prospect to talk is as important as delivering a sales pitch. It helps you to understand why the prospect is so desperate to opt for your product or service.
So, try not to get carried away in the flow of explaining your product or service. Always give some breathing space to your prospect.
4. Equip Yourselves With Suitable Tools
Yes, it is highly competitive out there and you have to push your boundaries hard to sustain yourself in the market. But, it is possible to reduce the burden that you handle at closing a deal successfully.
By introducing the right tools to your sales operations, you can stay productive and eliminate the burden to handle the manual work.
Salesforce automation tools are highly popular these days. It can help you with its wide assortment of features that saves a lot of time and resources spent in the sales activities.
It also reduces the manual work on following up with the active tasks with the sales manager.
Find the right tool to equip yourselves based on the nature of your work.
5. Using Role-Play Techniques
Undoubtedly, role-play stands to be the best technique to improve your sales skills. This can be used to train both new hires and experienced sales professionals to face all types of prospects with confidence.
It improves your sales demonstrations and also molds you to handle different situations, purchasing behavior and customer personalities.
Role-play can be quite effective in enhancing product knowledge and driving confidence in the product you are selling.
In rigorous training, you can prepare yourself for the unexpected and make you more skillful to close a deal successfully.
Role-playing strategies to follow:
Use a script


Focus on specific subjects and goals


Ask right questions


Keep it fun and positive


6. Be an Active Subscriber for Sales-Related Content
Every salesperson should be aware of the sales trend and consumer behavior in general. Being an active subscriber to sales-related content will help you to stay updated with the latest sales trends and strategies.
And, the best thing about consuming content is, you can choose the medium that you are comfortable with. We have a wide range of sales-related content in print, audio, audio-visual mediums on the internet these days.
Spend some time catching up with all these things to be a successful salesperson.
Podcast: The advanced selling podcast, B2B growth show, Sales Fuel, Same side selling podcast.


Books: Spin selling, Unfair advantage, How to master the art of selling, 'The likability factor'.


Blogs: Hubspot, Saleshacker, LinkedIn sales solutions, Salesfolk.
7. Stick to a Productive Sales Routine and Habits
Staying true to your sales routine will significantly improve the command you have in closing the deals.
Some salespeople tend to have their own habits that they would like to follow, and some will tend to be comfortable with the usual sales cycle that is followed globally.
Prospecting, connecting, researching, presenting, and closing are the usual steps in the sales cycle. You must constantly take steps to learn more about each stage and how to ace every step.
8. Attend Sales Training and Webinars
Learning has to be an active arc when it comes to sales. These days, Organizations appreciate their employees learning new skills by providing them a suitable platform.
In this way, you can use the opportunity to learn and look out for various methods in sales strategies.
There are a lot of free certification courses that are available on the internet. Also, look out for sales webinars that various other companies organize as a part of their marketing campaign.
This will eventually make you more skillful as you are effectively looking out to learn from the pros.
9. Get a Good Command in Prospecting
Prospecting has to be one of the prominent skills that the salesperson should acquire as it opens business opportunities in a large proportion.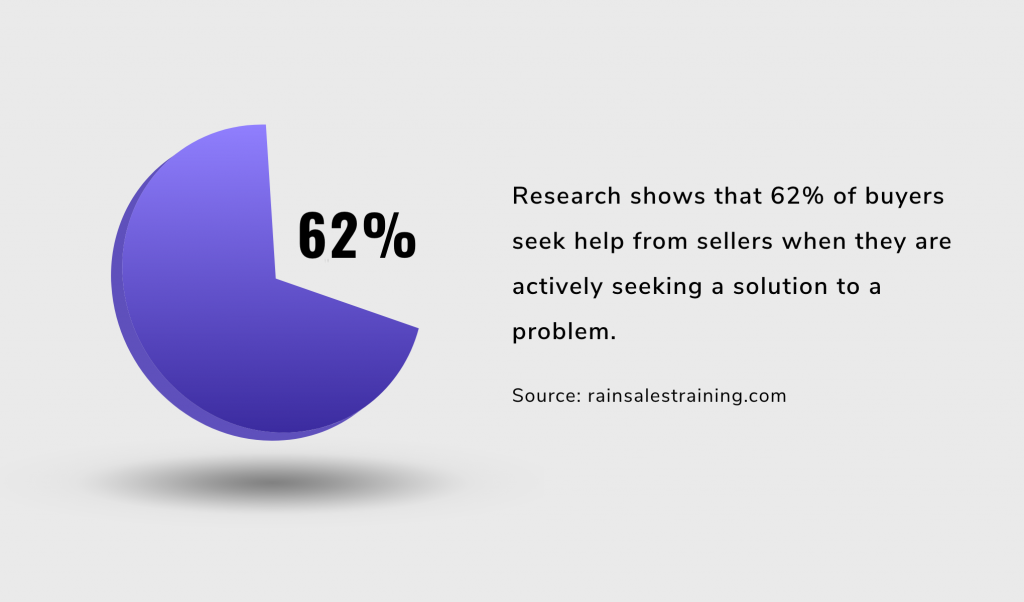 So, look out to develop and find your unique way of prospecting by involving yourself in trial and error activities.
Sales prospecting tips according to Aeroleads:
Start by building an ideal candidate profile


Search for the prospects who are already spending money


Social media outreach


Prospect nurturing


Email sales prospecting


Make warm calls


Equip yourselves with sales prospecting tools
10. Ace your sales closings
The goal of sales closing techniques is to make the transition from pitching the product to asking for business as seamless as possible.
It gives you the best possible chance of getting the desired outcome at the end of the meeting – without having to take the risk of overly pushy tactics that have the potential to wreck business relationships from the start.
Keep experimenting with different closing techniques and don't hesitate to come up with a creative way to make it possible.
There are also some pre-listed closing techniques that are widely followed by most salespeople. Anyway, it is perfectly alright to pick the one that works for you.
Wrapping up
Being a salesperson is a huge responsibility in oneself.
Is it because you are acting as a brand figure? No.
Salespeople have the power to influence consumer behavior which in turn shapes the brand value for the product in the market. This might sound simple but it is a long process that requires good sales skills.
So, organizations should take an extra effort to nurture their salespeople with adequate resources to improve their sales skills and increase their revenue and outreach.