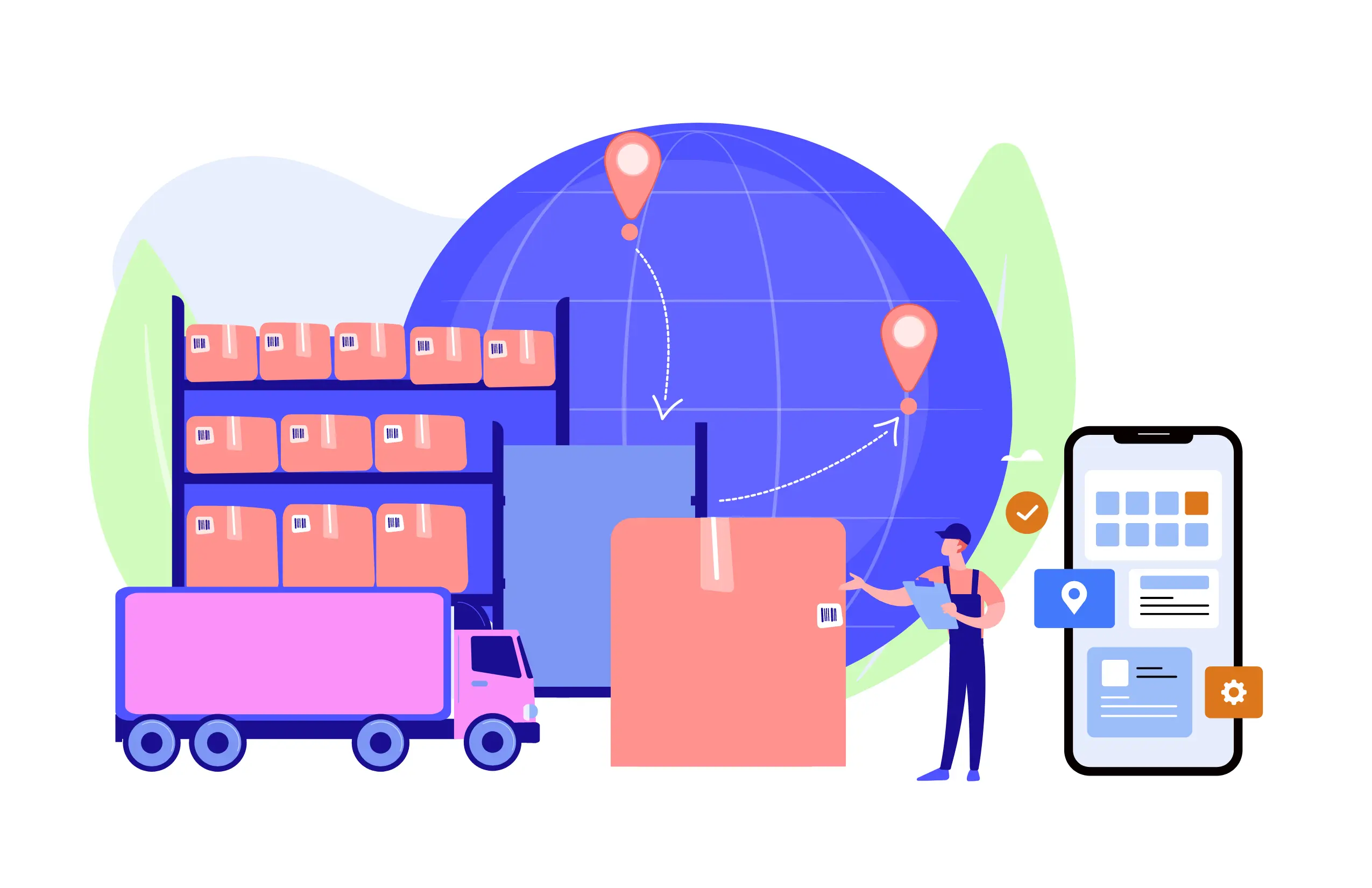 9 Benefits of Using Field Force Automation for FMCG Industries
When thinking of sales in the FMCG industry, growing competition, expanding sales cycles, fragmented lead data, and managing field salespeople together it tends to be a backbreaking task by all means.
Also, the fact is the more effort you put to generate sales, the more likely you are to feel concerned about reduced productivity.
Hence, instead of worrying and slogging for more hours on what to do, you must consider how you can get the same job done in lesser time and with ease.
The solution is simple, the same old technique "find ways to work smarter instead of harder".
When it comes to sales, there is no greater or finer way to accelerate your work than taking the aid of field force automation software and finding the importance of field force automation in businesses.
Field force automation eliminates the time-consuming tasks associated with selling and eases sales teams' jobs from the mind-numbing, repetitive behind-the-scene chores, enabling them to do what they do best- Sales.
Let's check out some of the really appealing benefits of using field force automation in FMCG industries. This will help you to know more about how field force automation works and what can it do for your business.
Greater Sales Operations and Customer Experience
Systematic field force automation ensures that all the on-field activities of sales operations are working well to make sure that the end customer has a satisfactory experience.
FFA tool allows the sales teams to keep track of their current situation with specific customers while making sure that they are taking the best steps to increase conversion.
The competitive edge of prospering companies lies in sustaining and satisfying their regular customers.
What so ever be the product or service may be, a good sales force is able to guarantee good experiences to customers, which is a finer result of an efficient sales management system.
Upgraded Customer Relationship Management
Nowadays, customers have upgraded to a newer level that they are wanting to understand the value of products they are buying before purchasing them.
Moreover, the quality of customer services also plays a crucial role in influencing sales.
Creating value for the customers can be a huge task, a new-age field force automation software allows your sales teams to acquire customers through complete workflow automation, lead management, and post-conversion relationship management in a single interface.
All these factors, combined, play a significant role in winning the customer's trust and improving the customer relationship in the process.
Allows Sales Team to Track Stock at Multiple Levels
Calculating stock of sales metrics is the initial step in carrying out sales analytics in any industry. Field force automation is of greater hand here as well, especially to sales staff who operate outdoor instead of over the phone.
They can finer their KPIs by tracking their sell-through rates and opportunities.
But, there are broader metrics that must be considered too. Efficient field force automation systems thus allow sales teams to note in-stock details held at any level, from distribution and stockists to actual retailers.
This is important for sales strategizing, as it helps companies manage their sales objectives on a finer note.
Easy Distribution and On-Time Delivery
One of the most important aspects of a growing FMCG business is its ability to ensure on-time delivery given any state of odds. The incorporation of field force automation software would make work more streamlined.
While distributing for a wide range of clients, it would need more effort to keep track of all the deliveries to be made.
Field force automation gives added leverage to the field sales team to understand the flow pipeline better and prepare themselves better for spotless on-time delivery.
Picking a closer warehouse to the delivery location, or choosing an alternate route to make things quicker can all be perfected via field force automation software.
Better Sales Strategy for Business
Apart from reaching sales targets, goals, and objectives for the business, sales force management derives strategies that are formulated specifically for the product or service offered.
Being able to formulate strategies brings in systematic methods of increasing sales growth, expansion of market reach, improving customer relations to the company.
In strategizing, the reporting and analysis tools found in most field force automation software allow those in charge of sales teams to see what is working and make adjustments to things that aren't. This can lead to an overall far more effective sales strategy.
Facilitating Cross-selling and Up-selling
The tougher part of any business is the competition, the more likely it is that it may shake your customers' loyalty and thereby affect your company's sales bottom line.
This is the reason why you need field force automation integrated into your CRM software, which can show you the history of your past customer orders and then create automated and customized sales campaigns to up-sell and cross-sell your products.
Provided in real-time, this info can help salespeople to cross-sell and up-sell products by customizing their brand's offer right on the spot.
They can simply access individual customer histories and use previous interactions to make buyers an offer they can't refuse.
Overall Insight Planning and Execution
Following up with interested prospects or getting in touch with your customers can be pretty colossal work, as your team grows. Further, keeping a relevant look at all your customer's needs becomes a lot harder with scalability.
However, with the right mobile field sales automation system, you can easily align your sales teams' with their customer's schedules.
This way, field force automation helps you plan and execute your business in reliable ways, the results of which are increased overall sales productivity and revenues generated.
Easy Way to Sales Order Management
Managing orders with the support of an FFA-enabled easy-to-use CRM software can help in smoothening the entire order fulfillment work.
Covers the streamlining of processes to efficiently process and fulfill customer orders – resulting in an increase in sales, retaining customers, and maintaining excellent customer relations.
It also helps the customers to receive their orders on time, which boosts customer satisfaction and makes them more loyal in the long term to the company.
Also with the digitization of order management with the help of FFA reduces the time to record orders, enhances order size through auto-suggestion of schemes thereby maximizing order sizes.
Hold Up Expansion to New Market Vision
Field force automation can help FMCG industries to expand to new market vision.
Not only can they gather, store, and analyze information directly on the field, also support staying on top of both customer behavior and market demands at all times, but they can also keep track of their sales team and their individual sales performances.
All these benefits result in a faster-moving sales system for pushing faster moving consumer goods.
By adding transparency and enabling real-time collaboration and communication, FFA systems ensure an everyday increase in your sales person productivity and the long-term efficiency of both salespeople and entire teams.
Leading Field Force Automation Tool For FMCG Industries
Lystloc is a Field Force Automation software used for tracking and managing the daily activities and locations of field staff. With the help of the app, FMCG can keep an eye on-field employees without interfering with their work in real-time. Lystloc is exclusively used for managing field employee work, recording location-based information, on-site attendance, data analysis, etc. Lystloc also offers a live tracking option, via which the companies can periodically learn details about the employee's present location, check-ins and check-outs, daily mileage, and much more.
In the Lystloc app, managers can view the list of daily tasks that the sales employees do in a day. And also managers can know about the task location and time with the employee's check-in/out marking from the current task location. Option to trace exactly which tasks are started, in progress, and done with by the employees. Prioritizing tasks based on the level of urgency and dependability is also possible through the mobile app itself.
The Lystloc app may help FMCG companies increase their field production while saving them a lot of time and effort in managing their field employees. You can check out Lystloc if you're looking for a perfect and comprehensive field force management software package for your FMCG sector with a full bundle of spectacular and distinctive features and a one-stop solution for any field work-related challenges.

Summing Up
According to stats listed by Instapage, "automation is proven to boost sales productivity by 14.5% and reduce marketing overheads by 12.2%. Field Sales Force Automation can lead to a 30% increase in deal closures, an 18% reduction in the sales cycle, and a 14% reduction in sales administration time".
Field force automation is necessary in FMCG industries or any customer-centric business for building and retaining an efficient sales pipeline, from order fulfillment to customer service.
It is also crucial in bridging the gap between customers, the company, brand, and product or service. A smart Sales force automation option is a vital requirement for companies that want to move away from mere digitization and want to compete in tough markets and competitors.