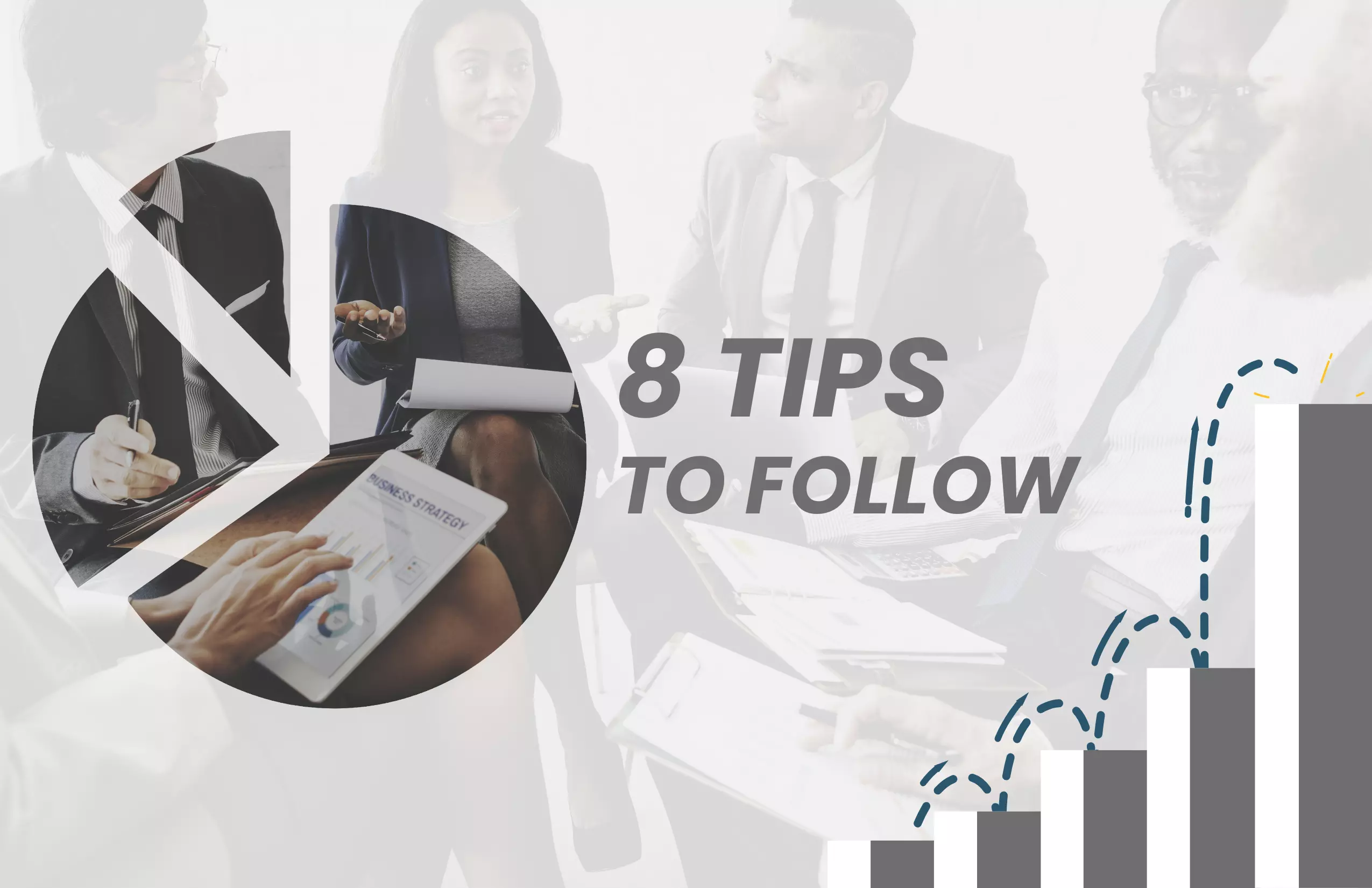 How To Make A Sales Team More Productive: 8 Tips To Follow
Sales are the fuel that keeps the B2B business engine running. Effective and productive salespeople make up a successful sales team. Productivity in sales refers to generating the most sales possible in regard to both revenue and customer conversion while using the least resources possible, such as time, people, etc. Sales productivity shortcomings can result in poor sales implementation, pipeline monitoring issues, and eventually revenue leakage. You can save both time and money, be capable of expanding more quickly, and have healthier, more engaged sales employees if you increase each salesperson's productivity organically.
But, how to make a sales team more productive? 
This begins with efficient onboarding and training, and then it extends with continuous compassion, considerate management, and a proper level of trust. Here are eight tactics you could employ to make sure your sales team is effective and how to make a sales team more productive.
8 Tips On How To Make A Sales Team More Productive
Organize An Effective Onboarding Program
The day your salespeople join your organization, the sales team productivity commences. They can better comprehend your business, your clients, and the quality you offer them if they have a successful onboarding process. Your sales team will be more effective if you can quickly get them up to pace. This significantly increases your sales team's total productivity.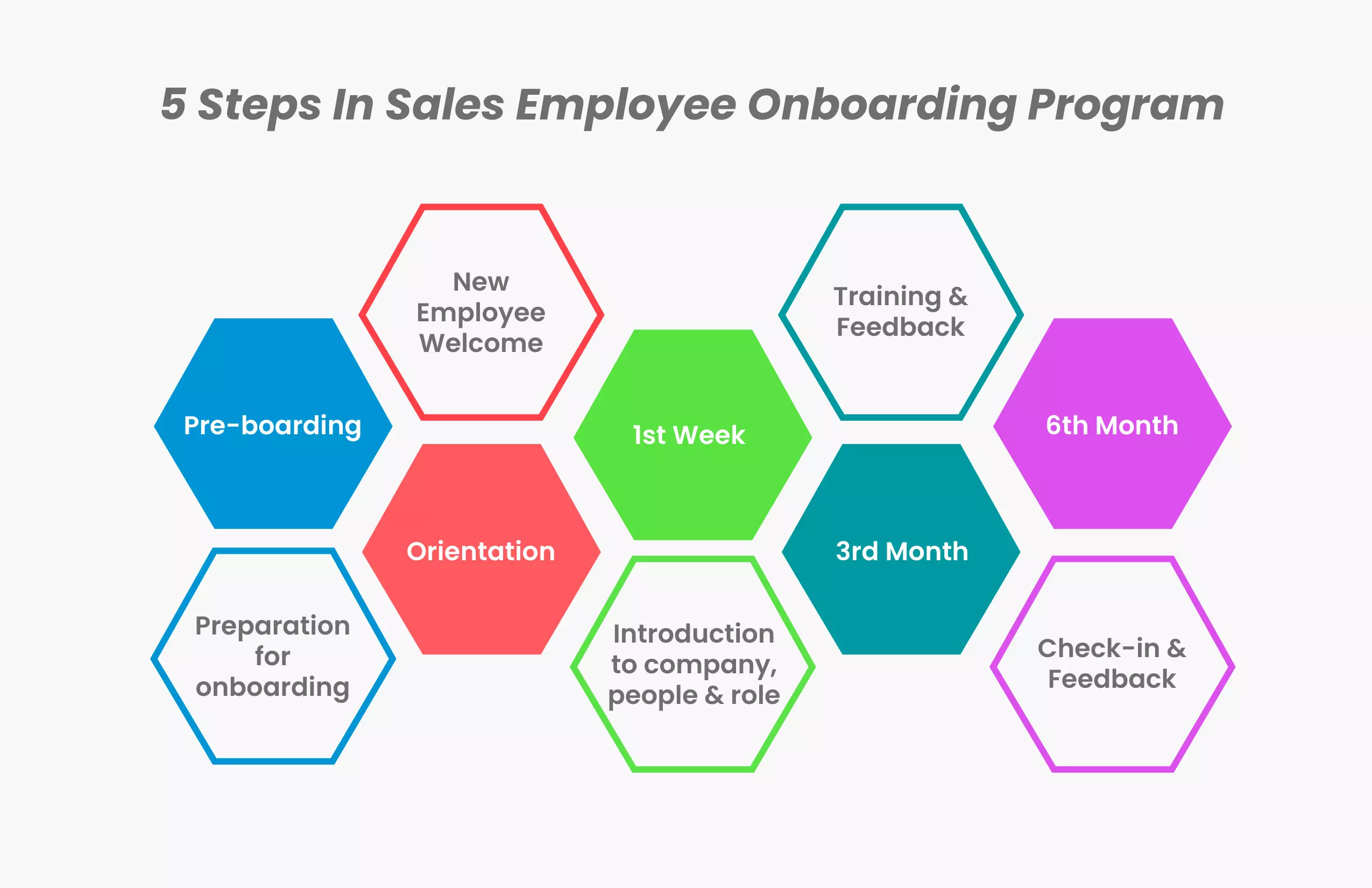 Knowledge transfer is essential for achieving success during onboarding. Make sure that experienced salespeople share their knowledge to help new salespeople succeed in their early stages rather than having them begin from scratch while managing a territory. However, training shouldn't end with onboarding. Continue to provide training to update employees on new business-related knowledge and review the knowledge they received during onboarding and training.
Implement A Proper Meeting Agenda
A method to make certain that your sales team is on the proper path is to hold periodic sales meetings. The remainder, however, gets disenchanted if you have each person individually report what they have accomplished. Employees may begin to view meetings as obtrusive, time-wasting calls as a result.
Prepare a meeting agenda and share it with your sales team beforehand to give them enough time to plan their queries and ideas in order to increase the efficacy of your sales meetings. Start off on a good note by talking about the successes or just taking advantage of the chance to introduce yourself to your teammates. By allowing your team to participate in a game, you can liven up the meeting. Provide them with a situation to complete in teams, then talk about what went well and what might be enhanced.
Evaluate Sales Outcomes And Important Metrics
Managing a business requires a lot of evaluation of sales outcomes and critical metrics. Also, it's essential for enhancing the productivity of your sales team. And besides, anything that cannot be measured cannot be improved. In order to give your salesforce statistical data to better comprehend their performance and how they can improve, you must monitor the appropriate sales indicators and KPIs. You can better comprehend stuff like:
The finest- performing sales people.
Which products are most successful.
The most productive sales techniques.
The most efficient method to reach customers
At every sales team meeting, assess the progress of the sales towards the objectives and be prepared to make adjustments as necessary. Numbers are reliable. They can offer excellent perspectives into what is and isn't working.
Make The Sales Team Experts On The Product
Salespeople who are well-versed in the product will indeed be capable of responding to any queries, explaining all the advantages, and tailoring their responses to the needs of their prospects. All of this builds the prospect's trust, which is necessary to complete the deal. Training in product knowledge is therefore important for any sales representative to function effectively.
The features of the product or service are often the primary priority of sales managers' training. But that is insufficient. Benefits promote sales while features draw customers. The customer's perspective is a superior method to provide the training, teaching your salespeople how to understand customer demands and also how your product may help them. Present them with case studies of customers who have used your products to tackle their most pressing problems.
Know Your Sales Team Extensively
If you do not really understand your sales team properly, then never can anticipate them to perform at a higher level. In the realm of sales, understanding your sales team is essential for success. You must keep in mind not just their names and looks, but also their characteristics.
By characteristics, we refer to things like their selling approach, styles of learning, strengths, weaknesses, issues they are currently facing, motivation factors, and a whole lot more. You can establish a strong connection with the salesperson by being aware of everything said above about them. Watch the team perform even more productively if you take the time to engage with them, and converse.
Continue To Motivate Your Sales Team
Motivation and engagement are inextricably intertwined. Disengaged sales employees lack motivation and productivity, while committed employees are eager to exceed your expectations and thus are involved in the success of your business. But what could perhaps you do to maintain your sales force's drive, particularly when you don't have consistent face-to-face interaction?
The solution lies in rewarding hard work and encouraging healthy competition. Making an effort to acknowledge and honor salespeople's hard work will go a long road ahead in pushing them to perform consistently and involving them in your goal. Whether it's highlighting stories of success in company-wide newsletters, improving your compensation plan, or merely delivering words of encouragement.
Maintain A Constant Communication
The productivity of the sales team can be substantially increased through effective communication. A sales team needs this ability to be successful. The sales team deals with a wide range of people, therefore mastering excellent communication skills is essential. To understand how salespeople are thinking and performing, managers need to communicate with them frequently.
Interacting with new recruits is even more crucial to determine whether they are having any issues comprehending the company's rules or regulations. Additionally, it's usually a good idea to check in on each member of your team separately rather than all at once. It offers the feedback you've been seeking and gives a clearer picture of the team's performance. As various points of view might provide different results, seek out strategies to increase sales productivity.
Use The Right Software Tools
The productivity of your sales team can be significantly impacted by the right software tools you select for them. You can assign specific tasks to staff using one of the various interactive time-tracking system applications that are available. This software allows you to monitor their development and evaluate their work. It can also help you and the sales staff view their existing duties so you can prioritize upcoming tasks more effectively.
To better plan when to assign staff to new projects, use these time-tracking tools to determine what duties they are currently focusing on. The majority of salespeople's time is spent on routine and operational work. By automating the majority of the monotonous procedures, you can greatly increase sales team productivity and free up their time to engage with customers and close deals.
Summing Up
Regardless of the type or size of the business, the sales team is its cornerstone. Therefore, having the greatest sales team is essential for business owners in order to increase productivity and income. To have a dynamic and engaged sales team, it is essential to increase the efficiency of your salespeople. Increasing sales team productivity can assist your business cut down on time waste and generate more sales.
It takes time and effort to increase the team's sales productivity. It's a constant process altogether. To perform even better, your sales team should acquire new knowledge every single day and every season. Having learned how to boost sales team productivity, you can now pick the finest sales tactics for your business to boost efficiency and profitability. To steer your team in the correct way and watch productivity increase, use all of the aforementioned tips on how to make a sales team more productive.