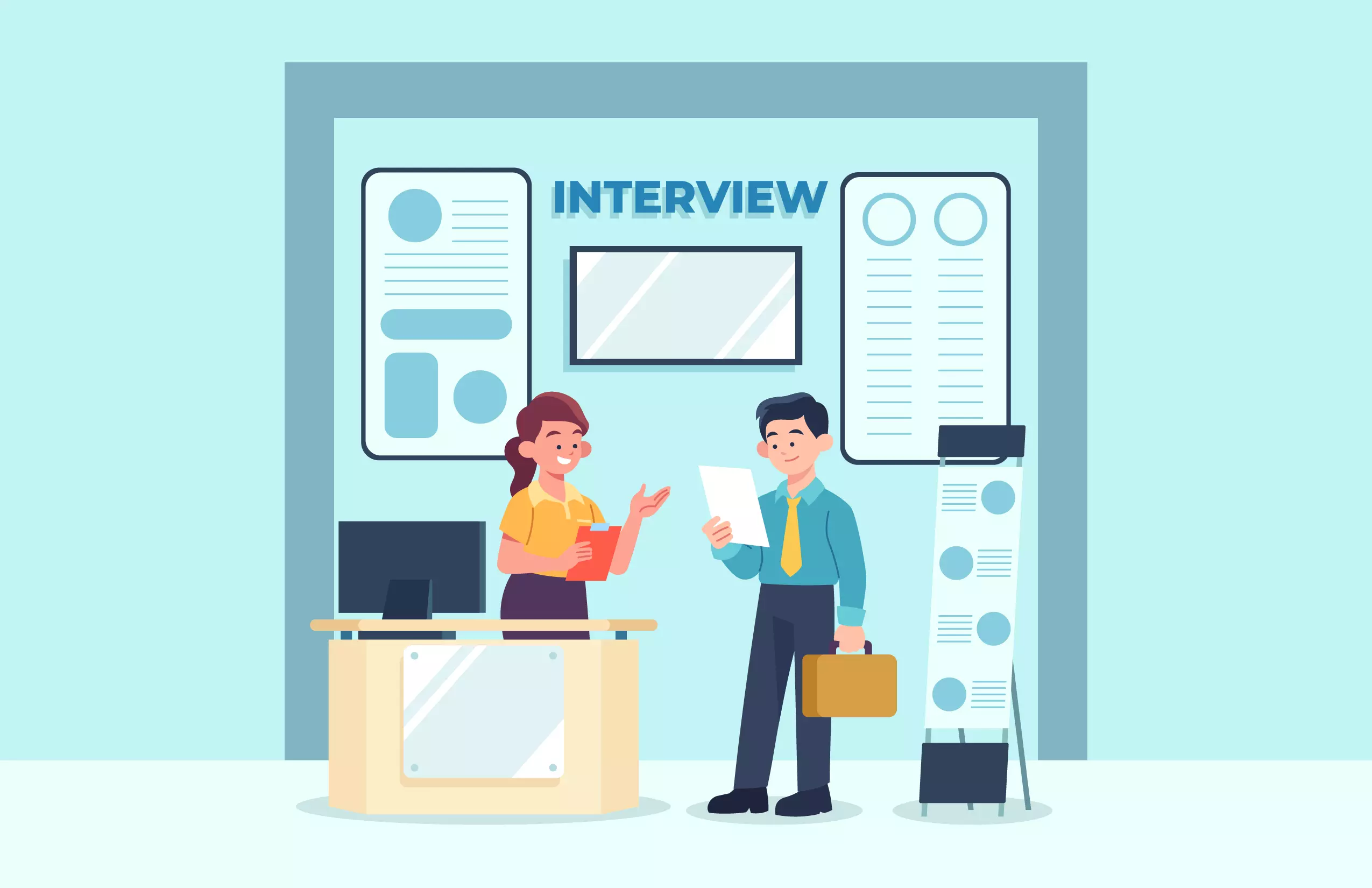 How To Prepare Yourself For A Sales Supervisor Job Interview
Of course, strong performance in the interview is essential for winning any sales role. Concentrate on your interview now that you've refined the resume and written the ideal cover letter for the job. Making a good initial impression on the hiring manager can be achieved by preparing for your sales supervisor interview. In this blog, we provide an overview of how to prepare for your sales supervisor job interview with some go-to tips and sample interview questions.
Who Is A Sales Supervisor?
The operations of the store or over-store salespeople are handled by a sales supervisor. Buying, administration, and budgeting are just a few duties that a sales supervisor could handle. Along with supporting sales employees, retail sales supervisors can also aid with customer service, exhibit setup, and delivery. They make daily choices involving the staff members they manage, whether in charge of non-retail or retail sales.
Are there similarities between the roles of sales manager and sales supervisor?
Within a business, both managers and supervisors hold positions of leadership. Supervisors are in charge of supervising operations and ensuring they are completed correctly in a timely manner, whereas managers frequently serve a more tactical position in a firm, making decisions, defining goals, and monitoring the progress of a team.
6 Quick Tips To Succeed In A Sales Supervisor Job Interview
Do Thorough Research
You must have a firm understanding of pertinent industry information, patterns, and sales operations. To gather as much data as you can, look at the most recent blogs, press releases, industry-specific journals, and official sources. The most crucial thing is to do extensive research about the company you are interviewing with. Get a thorough understanding of the things they provide, research what the customer base has to say about them, and then, empowered with this information, consider how you would sell their products.
Be Problem-Solver
Most sales organizations confront similar challenges, such as finding new clients, making a lot of sales calls, analyzing facts in order to make administrative choices, and standing out in an increasingly competitive marketplace. These issues can be challenging, but the good thing is that you'll appear like a superstar if you can find a way out. Ask the interviewer about the main challenges their company is now facing if you're unclear.
Establish Relationship
In fact, the foundation of any sales job is interpersonal relationships and connections. You must establish a positive rapport with the person conducting the interview and demonstrate your client-facing skills. Developing a relationship will provide you with a better understanding of the person you have to deal with and what to anticipate as an outcome. On different social media sites, such as Instagram, Facebook, and LinkedIn, try to locate recruiters and hiring managers and follow their accounts.
Possess Expertise
Without a doubt, the hiring manager is going to question you on the basic information, such as "Have you ever sold anything before?" and "What have you sold?" likewise, "Which clientele did you deal with?" In order to come out as professional, you must be able to respond to these questions swiftly and with assurance. Additionally, you want to consider a couple of occasions from the sales profession that you are genuinely proud of. This will enable you to communicate them to the interviewer in an understandable manner. In essence, highlight the top aspects of your professional career.
Brief Your Plan Of Action
You'll be successful as a sales supervisor if you have innovative ideas for attracting new clients and increasing sales. You might have done something to sway the equation in your favor if you bring the general idea of an action plan with you. This demonstrates your capacity for setting priorities and utilizing personal abilities to accomplish your objectives. In order to have an impact, you must also explain how you plan to connect with the customers and build connections with them.
Take A Look At Sample Interview Questions
Browse for interview questions for sales supervisor positions, especially challenging and open-ended ones, and rehearse the answers vocally. You can respond to questions with confidence during interviews by preparing and practicing your replies, hoping to impress employers.
You can also use it to check the tonality of what you're saying. By refraining from using informal language and unnecessary jargon in your replies, you may keep your voice professional. When responding to behavioral or contextual questions utilizing incidents, think about applying the STAR (Situation, Task, Action, and Result) interview answering strategy.
Prepare For It: 5 Sample Interview Questions For Sales Supervisor Job Role
How would you handle a persistently underperforming salesperson??
This question will help the hiring manager in determining your administration approach as well as how you would approach a difficult circumstance. To demonstrate your aptitude for problem-solving, communication, and employee motivation, use from previous work experiences.
Sample Answer: "The first thing I would do if I had an employee who was continuously performing below par is to set up a one-on-one chat with them. I would talk to them about their performance and solicit their input on what may be changed to make it better. In addition, I would offer advice and assistance on how they might accomplish their goals. In my opinion, communication is essential when dealing with any performance-related challenges."
What are your strengths as a sales supervisor?
Regardless of what kind of job you're going for, this is a typical interview question, so it's an excellent move to be prepared for it. When responding, be sure to highlight how your skills may benefit the business. Make sure to emphasize the skills that are pertinent to the position.
Sample Answer: "I'm competent at figuring out what drives people. At my last work, I had two sales representatives: one who flourished in competitiveness and another was only happy when he exceeded his own set of targets. I devised a method to reward them for breaking both their own as well as other people's records. The two months that followed saw a five percent increase in our overall sales revenue."
What would you be doing if any of your salespeople consistently failed to meet their monthly sales targets?
This is a depiction of a real-world question you might be asked in an interview. Make sure you're prepared to react with every possible information you can. Managers who hire want to know how you'll handle scenarios that you'll encounter as a sales supervisor. Share an instance of how you've addressed a scenario like this if you can.
Sample Answer: "When I was managing a group of sales agents, I had an individual who failed to reach his objective twice in a row. When we sat down to discuss his plan, I observed the fact that he ended up generating fewer sales at the start of the month compared to the end. I made him aware of this and assisted him in setting weekly targets that would enable him to achieve his monthly targets. He achieved his monthly target after I followed up with him on a weekly basis for the rest of the month to ensure that he continued to be on track."
How would you plan your schedule and lead a team?
Recruiters frequently ask you this question in order to assess your managerial and administrative abilities. When deciding how to respond to this question, consider your organizational abilities.
Sample Answer: I'm all concerned with schedules and priorities. I would break down the priorities into time periods of a day, week, month, and year to determine the best approach to manage them. I'd utilize a teaming program so I could view the schedule and future tasks for the entire team as a whole. Then, I would address our deadlines with my staff every day or at least once a week. In this manner, I would be available to talk with my team about the work that needs to be done, and we would collaborate to reorder our priorities as we individually took on the issues one at a time."
What best describes your method of leadership?
A competent sales supervisor should possess outstanding leadership qualities to inspire their team members to produce quality work. If you've been a sales supervisor for a while, you ought to have a well-defined managerial style and approach that you routinely employ to effectively encourage and manage your sales team.
Sample Answer: "My approach to leadership emphasizes assigning activities that raise the productivity of my sales staff. Usually, I accomplish this by giving the team initiatives that I know would stretch them and help them grow in their positions. Knowing an employee's abilities will help you assign them difficult yet challenging assignments they can do successfully. I like inspiring each of my staff individually, but I also like strengthening their bonds as a team."
Conclusion
You'll perform efficiently and leave an outstanding impression on hiring managers if you are comfortable with these sales supervisor interview questions and tips on how to ace the sales interviews. And although while several of them might appear challenging at first glance, they are all achievable if you put some effort into preparation.