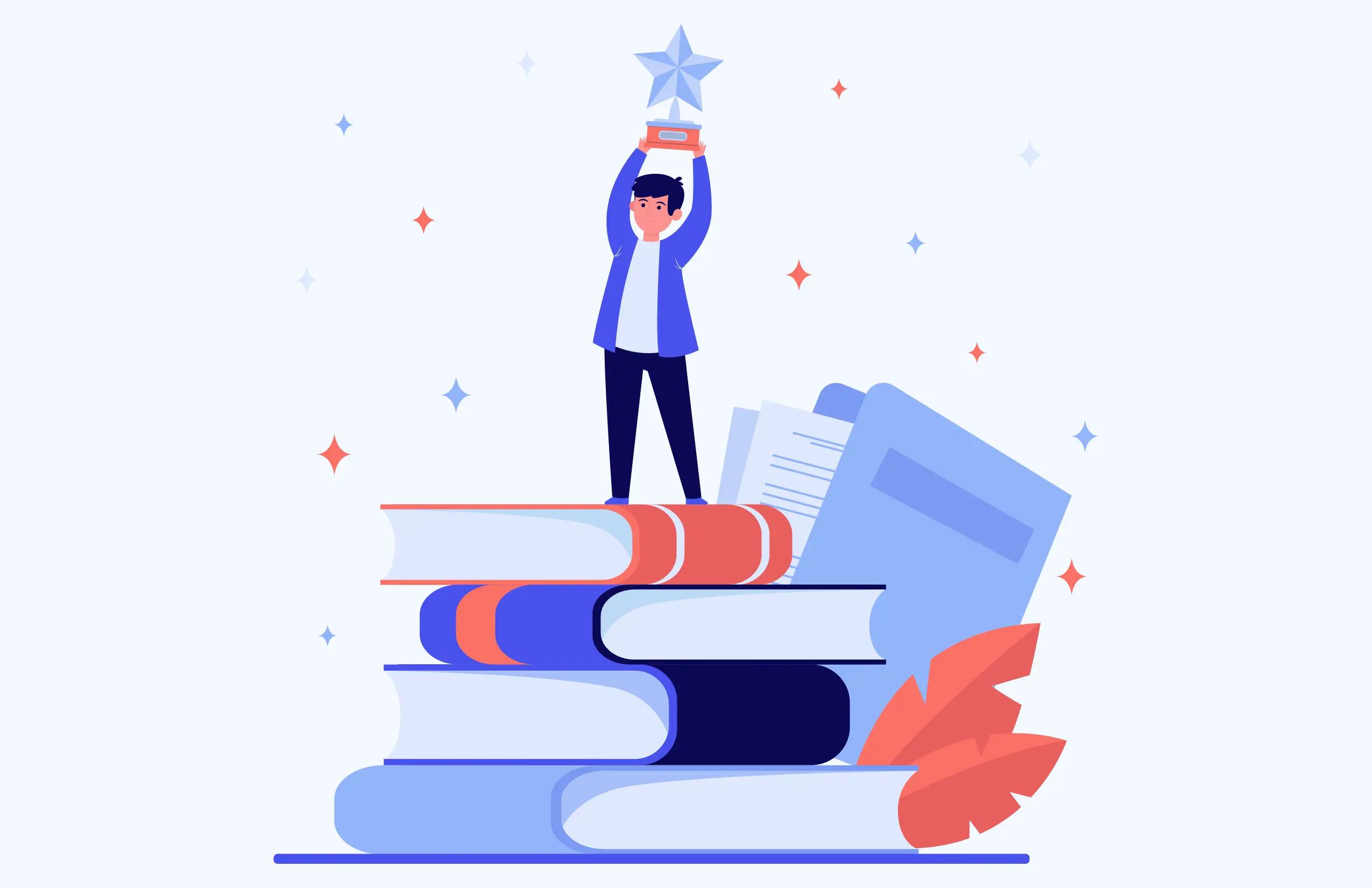 10 Books That Well Help You To Become A Better Salesperson
Without a doubt, reading books is the best method to gain knowledge in any subject, including sales. There are plenty of books available that can help salespeople learn how to deal with objections, discover new clients, and strike better deals. For decades, some books have served as a source of motivation for salespeople.
There are many sales books available that will widen your views to new insights and give you the tools to step up your game, whether you're searching for advice and techniques or desire to tackle some of the underlying hurdles that may be preventing you from realizing your maximum potential.
We've collected a list of the top 10 sales books that each competent salesperson ought to devour to get started. These works are unmatched in their ability to close deals and cover everything from cold calling to sales behavior and how to persuade others as well. These books are certain to help you as well as your numbers regardless of what phase of your career you're in.
List Of 10 Must-Read Sales Books For Salespeople
The Little Red Book of Selling
Author: Jeffrey Gitomer
The trade secrets and performance methods for ever-increasing success are taught in this essential book for salespeople. The writer outlines the essential components that demonstrate the selling and clarifies why customers actually make purchases. You learn how to offer, give a favorable reaction, and obtain a more positive, driven approach to persuading non-decision makers with the help of this straightforward and engaging reading segment. This is one of the sales books which will assist you in discovering the solutions that every salesperson seeks out on a regular basis.
How To Be A Great Salesperson… By Monday Morning
Author: David R. Cook
This book will be helpful to both novice and experienced marketers, small business owners, and employees of prominent corporations, as well as college learners. While reading this comprehensive manual, you will discover how to generate interest in your product among prospective customers, establish a sense of urgency, shorten the sales cycle, and make the most of it.
Additionally, you will discover when to start and stop selling as well as numerous other helpful tidbits. The book written for salespeople offers individuals simple, actionable strategies that anyone, from a novice to an experienced marketer, can use to enhance the way they sell and increase sales within time.
The Psychology Of Selling
Author: Brian Tracy
By focusing on having a better view of oneself, learning a sales process that appears effortless and flows from the inside out, and utilizing relationships and instinctive connections to sell without pressure, this book can assist you to complete more deals. If you think the subconscious has a lot of power, perhaps tackling sales from that angle will make logic.
Tracy will demonstrate that all you really need to concentrate on is what the customer will get out of the deal—not a tonne of fancy words. Try to assist other people instead of thinking too much about business; your subconscious will take care of the rest.
The Only Sales Guide You'll Ever Need
Author: Anthony Iannarino 
"The Only Sales Guide You'll Ever Need" by Anthony Iannarino, one of the best sales books, is helpful for salespeople as it organizes the procedures and abilities needed to succeed in sales. For sales professionals, the book will last a lifetime because it offers a thorough understanding of sales. It puts a strong emphasis on enhancing customer ideals while also helping you succeed.
The book provides an explanation of why some people succeed in sales while others do not. You also get great suggestions on handling refusals and contrasting your triumphs with failures. It serves as a sales handbook that will undoubtedly change your sales profession. It certainly shows the dedication required to meet your sales goals.
Cracking The Sales Management Code
Author: Jason Jordan
"Cracking the Sales Management Code" does not constitute a book on organizational management or interpersonal training, as stated in its publisher's summary. It serves as a manual for managing a sales group.
To help sales managers allocate their time and effort effectively, this book outlines three distinct levels of sales metrics: "those you are able to directly handle, those you are able to influence, and those that you can only aspire to improve." The story-driven style and entertaining tone of "Cracking the Sales Management Code" make it a quick read on a subject that is frequently complex and tiresome.
Integrity Selling For The 21st Century
Author: Ron Willingham
"Integrity Selling for the 21st Century" is a great read for you if you've ever used deceptive, self-centered sales methods that belittle both you and your customer and if you've ever questioned whether selling could be more than simply persuading people to purchase.
Its idea is straightforward and was penned by the late creator, Ron Willingham: You are able to develop relationships with customers based on confidence by getting to know them and their needs, as well as by genuinely thinking that you can satisfy those demands. The benefits of high sales won't start to be felt until you are providing more worth to your clients than you are being paid.
The Greatest Salesman in the World
Author: OG Mandino
Mandino attracts our interest to the historic writings' concealed contents in the book. These teachings on salesmanship will last a lifetime. He understood that anyone can pick up the ideas as long as they are prepared to put the ideas into practice over time until they become ingrained in their way of life. He goes on to discuss a few broader principles, including the two primary principles of patience and learning to embrace failure.
He continues by giving one of the finest suggestions that can improve not only your life as a salesperson but also your everyday life in general. You must develop the ability to recognize your emotions as they come up and to balance them with your thoughts and deeds.
Secrets Of Closing The Sale
Author: Zig Ziglar
This timeless remark from the sales guru Zig Ziglar is known to all real salespeople. How to interact with potential customers is covered in great detail in this book. Additionally, Ziglar discusses the key points of social marketing while outlining the best practices for closing deals. This book covers a wide range of topics, including why people aren't interested in buying your product and how to wrap up crucial deals. Ziglar is the undisputed master of his craft, so if you want to find out how to market your products successfully, look at his work.
The Ultimate Book Of Sales Techniques
Author: Stephan Schiffman
By applying his thirty-plus years of experience in training company sales staff, Stephan Schiffman has created an outline of the essential strategies for succeeding in the sales industry. From generating prospects and making cold calls to developing trust and closing the deal, Schiffman provides all the knowledge you need to improve your performance.
His tried-and-true sales thought, which includes ideas such as questions that are required for sales to happen, is contained in this text. Regardless of your level of experience, you are going to be able to compete with the competition and progress your career with "The Ultimate Book of Sales Techniques".
To Sell Is Human
Author: Daniel H. Pink
Everyone has to learn and understand the art of selling because, whether they are aware of it or not, each person has some element of the businessman in them. Author Daniel shows how social science research has been used to apply the selling principle in the modern era of digital media, advancement, and economic uncertainty.
Anyone establishing a business who isn't specifically familiar with sales should study this book immediately. For those who aren't instinctively confident they're in the sales field, this article offers excellent advice and useful information as well as a fresh perspective on the topic of sales.
Wrapping Up
Fortunately, there is a tonne of resources available to aid in your sales development and help you remain at the top of what you're doing. We've combined some of the best sales books that we believe will benefit anyone working in the field of sales.
The only thing you can do to ensure success is to master your sales strategy. You must acquire fresh tactics and strategies if you're sincere about mastering the sales game. You must also maintain your motivation. These sales books are brimming with encouragement as well as helpful business and sales guidance.