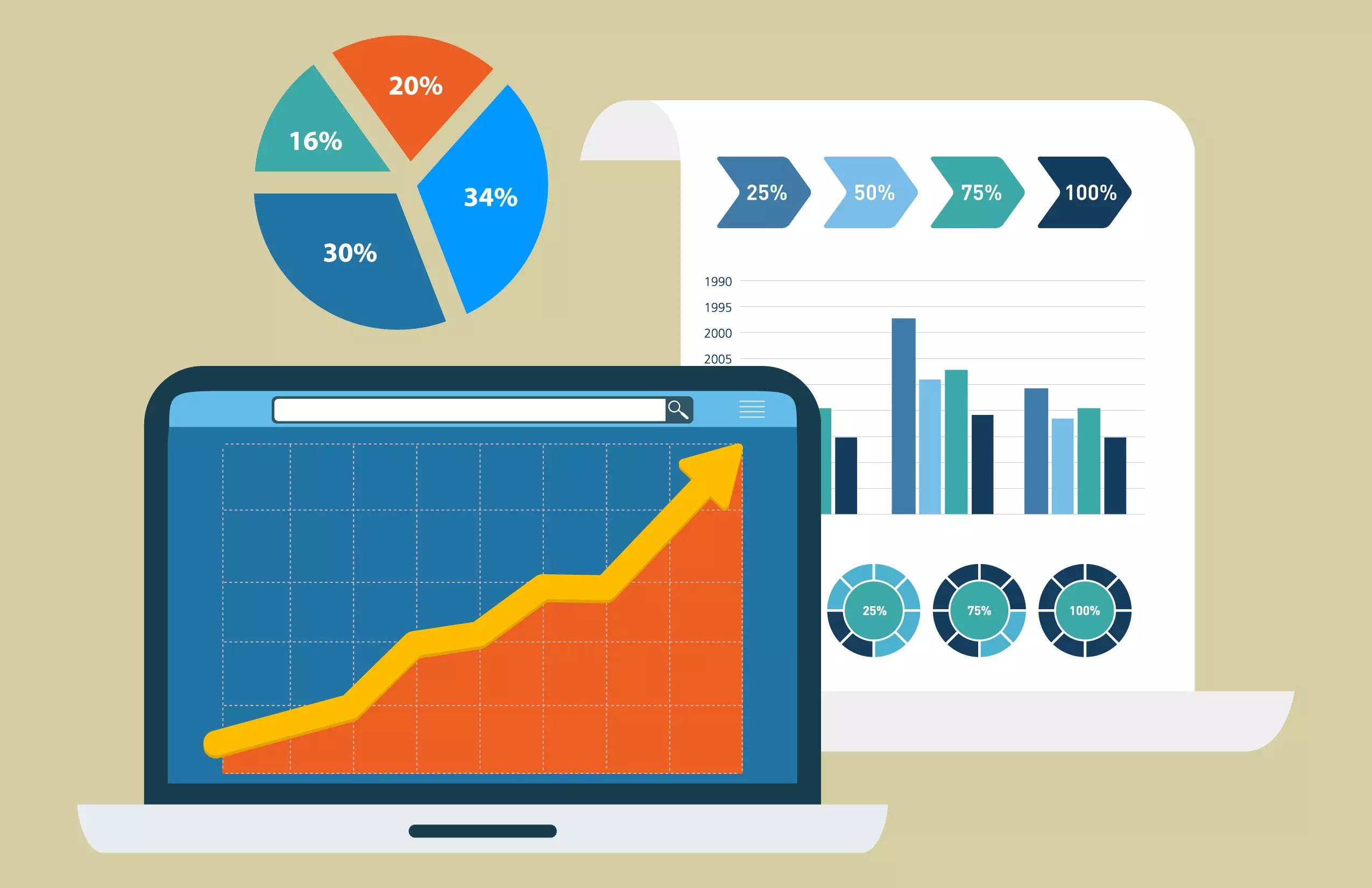 What Is Sales Data: Importance And Types Of Sales Data Reports
According to a number of professionals, organizations that depend on sales data tend to be more successful than those that do not. This certainly should persuade you that your company must include real-time sales information in the overall sales plan of your company. However, additional advantages might increase your profits and keep you a step ahead of other businesses for an extended period of time.
What Is Sales Data?
Sales data refers to any kind of information that the sales staff can use to make more effective choices. Sales data can offer meaningful insights regarding the efficacy of a sales force, assist in the development of better tactics, and enhance organizational decision-making. Revenues, specific product performance, and sales increase are among the variables used to monitor the business's profitability.
Data on business operations, like the effectiveness of processes, purchasing expenses, or client satisfaction can also be included. Sales data differ in operation, structure, and appeal irrespective of what they are intended to measure.
Why Is Sales Data Important For A Business?
Business-to-Business organizations ought to be heavily engaged in sales decision-making processes. To do so, they must first understand how to effectively exploit sales data. For several years, sales and data have been inextricably linked. You simply cannot succeed in sales until you've got data, and you cannot have precise, significant information unless you make effective sales. Although sales have to start with no data, the rate of conversion of one's sales should be improved periodically by obtaining and analyzing past sales data.
When employing data, it is critical to consider both the positive and negative aspects. It's also critical to have a comprehensive, high-level perspective of the data. By passing these two steps, you'll discover that the data provides excellent insight into why one's sales plan is or isn't effective and if the results are the consequence of a short fault or an external influence, or if they are long-term and maybe something to swiftly modify.
6 Types Of Sales Data Reports That Are Vital For Any Sales Operations
Sales Call Data Report
A sales call data report is transparent in that it maintains track of the total number of calls and follow-ups made to a client. But wait, there's more. It also saves critical client data from the phone conversation. This is when one can get statistical information regarding the customer's "likelihood to buy," which is highly valued by sales managers. The analysis shows them which consumers are most probable to make the switch soon, allowing them to prioritize appropriately.
For instance, if you're a health insurance company and a salesperson discovers that the client's policy is about to expire in a few days, they'll most likely undertake a proactive follow-up in order to convert them. If, on the contrary, they are aware that the client already has coverage for a further three months, they will only arrange a follow-up after that span of time.
Sales Performance Data Report
The sales performance data report gives detailed data on each salespeople's productivity. It contains data that includes the number of leads created, the number of concluded sales, and the worth of deals that were closed. This analysis can assist firms in determining which salespeople are working well and who want more assistance. Even if performance reports differ from one another, they all contain the same aspects of information and data processing.
Daily sales, weekly sales, monthly sales, quarterly sales, and yearly sales performance reports are all possible. They all differ based on the time of day and the data you have obtained. Progress reports, status updates, sales pattern reports, variance reports, forecast reports, etc are types of sales performance reports.
Sales Opportunity Data Report
A sales opportunity data report gives you a complete summary of your company's present prospects, the typical sale worth of your item, any fresh sales prospects, and any missed opportunities or sales. In simple terms, it aids your company's sales forecasting. A sales opportunity data report can assist you as a sales manager determine how many chances your salespeople managed to convert against the number of potential customers they missed and the reasons.
Recognizing both converted and lost opportunities aids in effective sales forecasting. This report is particularly useful for sales managers in determining the success of their sales force. It aids in determining the best strategies for managing unproductive sales staff.
Sales Win/Loss Data Report
Without efficient sales and promotion techniques, you would be unable to successfully close every sale. Analyzing your mistakes, on the other hand, aids in the development of methods that result in increased conversions. It focuses on key questions such as, "How many potential customers did you lose to your competitors?" What drew them in, and how can you strengthen those aspects of your products/services?
Rather than mindlessly pursuing fresh prospects, you might concentrate on determining what is preventing you from completing old ones. Win/Loss analysis data reports are used by businesses and organizations to maintain a close check on their capacity to close deals with prospects, both as an organization as well as by each salesperson. When employed as part of effective business practices in a sales team, a firm may enhance its win-to-loss ratio and hence boost sales income while also decreasing the likelihood that bad performance goes unnoticed.
Average Sales Cycle Length Data Report
This straightforward and crucial sales data report can help businesses in determining the amount of time it takes for the team to initiate and complete a deal. The typical sales cycle length can assist with a better understanding of the sales procedure and making better choices about the measures to take at each stage.
For instance, if you're aware that it requires the team an average of 30 days to finish the sales cycle from beginning to end, you might deliberately organize a follow-up meeting with the customer on the fifteenth day. This report might also help you figure out how to organize the work you do during the sales cycle. If a lead takes more than the regular cycle time to close a transaction, you might have to alter your strategy or reassess the way you approach things.
Sales Revenue Data Report
A sales revenue data report provides a summary of the income generation. If the company offers a number of different products or services, the report breaks out the sales earned by every single one. You may also obtain a sense of the revenues produced by each sales agent, the number of sales achieved through different pathways, and the distribution of income over the course of time.
This report provides a brief snapshot of how well every salesman is performing according to the amount of revenue they generate. Nevertheless, additional things must be considered, like the possibility that deals continue to be in the midst of being concluded. It might be beneficial to examine patterns month after month to have an understanding of variations regarding efficiency for every salesman.
Summing Up
The sales team's instinct is no more in command; sales data is the latest thing on the scene. There is no questioning the significance of sales data to the sales organization. It's critical for a variety of motives, namely making decisions, boosting future sales, and deeper comprehension of the customers you serve. In a nutshell, a high-quality set of data yields precise sales insights.
A data-driven sales staff could save your business time, money, and effort – assets that you don't want to waste. Data in sales can additionally be used to coordinate the sales force and improve the process of selling, maximizing income and impact on the business.