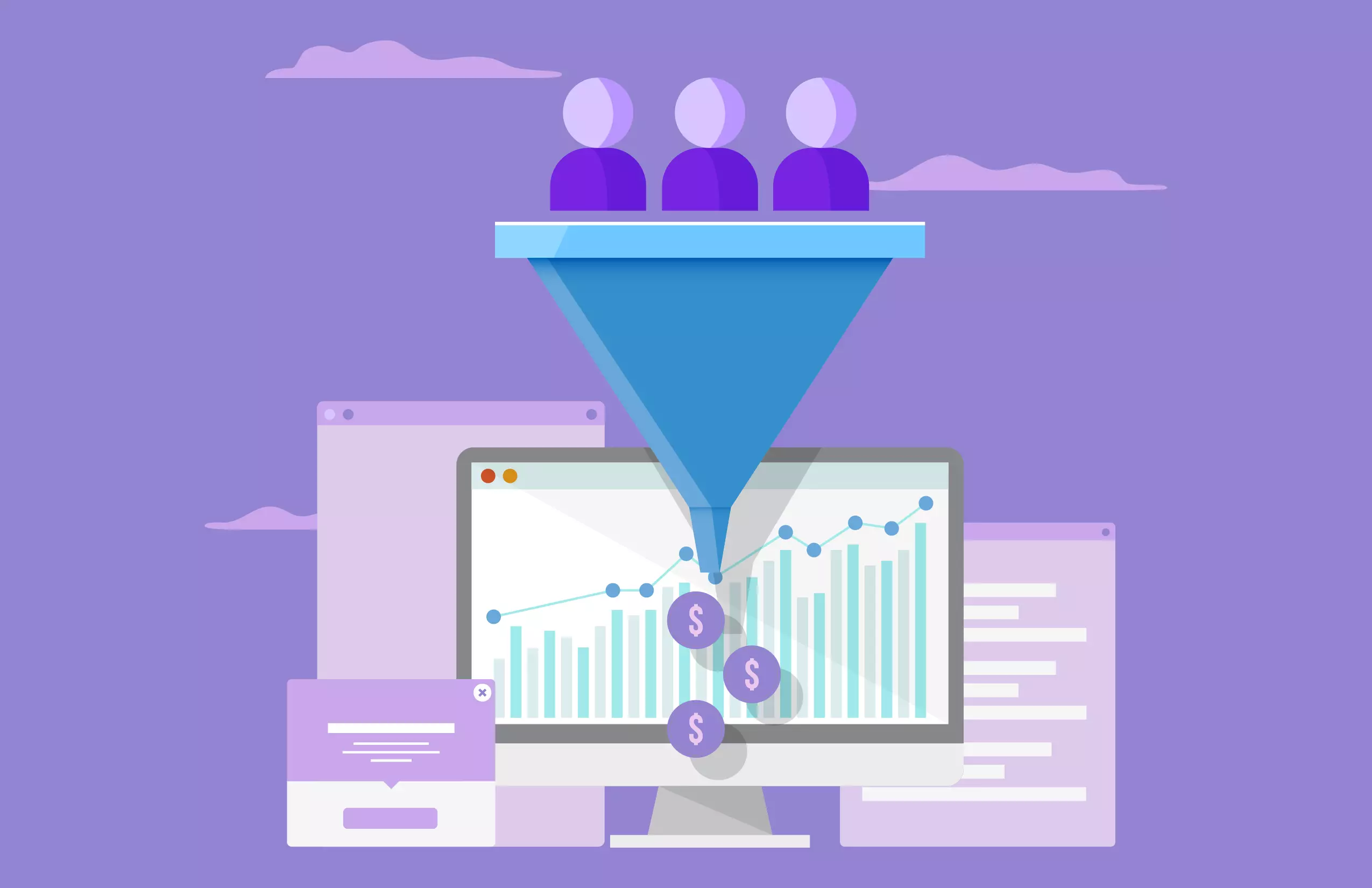 How to setup B2B Sales funnels And Strategies
B2B marketers are mostly aware of sales strategies. They find more possible ways to sell their products/services through a platform. A wide range of B2B sales funnels and strategies are booming around the digital market. Marketers prefer to be active in all digital channels to promote their products.
Here, we will discuss how to set up B2B sales funnels and strategies. This article will help you to devise sales strategies and to build your B2B sales growth.
What Is a B2B Sales Funnel?
A sales Funnel is a diagrammatic representation of how leads are captured and converted to buy a product/service through the funnel process (step-by-step process).
The most concerning factor of a sales funnel is to make the prospect a customer. An effective sales funnel makes your sales growth better with more potential customers.
Why are B2B sales essential for B2B sales marketers?
B2B marketers should combine both the marketing funnel and sales funnel for successful sales development as well as to satisfy the customer to a higher extent.
There are numerous types of B2B sales funnels such as sales cycle, customer's journey, customer funnel, and purchasing process. Marketers can employ one of the above methods by researching and implementing it according to their business needs.
On the other hand, B2B marketers consider a sales funnel from the customer's viewpoint. A customer turning from the product awareness stage to the decision stage for buying the respective product is also defined as a sales funnel.
When a prospect can turn into a customer, the intermediate stages should be scheduled well with the help of a sales funnel.
There are five stages of the sales funnel:
Stage 1: Awareness
The customer should be aware of your brand's product/service.
Stage 2: Interest
The customer should show interest in buying your product.
Stage 3: Desire
The customer should wish to buy your brand's product.
Stage 4: Evaluation
Evaluate your product's strength to make the customer purchase.
Stage 5: Action
The customer should decide on buying your product. B2B marketers can build a suitable sales action plan according to the customer's needs for an effective sales strategy.
6 strategic sales plans to build your B2B sales business
B2B marketers face many challenges in making good sales growth. Marketing technology has grown big and marketers need to sustain their products in a lead position. The below 6 strategies would help you to build an effective B2B sales plan.
Fix a vision
First, clearly understand who your target customers are. Expand your focus on a specific target audience where your product/service is really in need of customers. Make your brand visible to the one who seeks your product/service, and who shows interest. The customer's present expectations of your product would help you to form an advanced marketing funnel for your future sales development.
Marketers should not create a marketing funnel in broad scope where the general audience will pass by. This results in a waste of time and money rather than focusing on target customers. So, always fix a vision for your target customers to make your sales growth high.
Form a qualified sales team
A well-qualified sales team can make sales growth efficient. For instance, a single sales rep cannot do all the sales work. The sales strategies may include complex tasks for acquiring a target customer.
Sales managers can find potential project managers and specialized teams to resolve the demands of existing and future customers. It is possible when the sales funnel crosses the purchase stage. To maintain the consistent efficiency of the sales funnel, a programmatic sales team must be formed and their activities must be monitored.
Research
Carry out strategic research for optimal sales growth. Marketers can sketch out the current market happenings and gain knowledge through research. It pictures you to convert prospects into potential customers with a high chance of achieving your desired sales results.
Research helps to analyze the customer's expectations and behavior which will be useful for marketers.
Communicate with the marketing team
Usually, there will be a conflict between the marketing team and the sales team. Customers are evolving all around the world with the help of digital technology and internet connection.
So, customers are expected to have reasonable information for buying a product/service by thorough analysis. But previously, the sale of a product is to close more deals.
Resolve conflicts between the sales and marketing teams and make them unite for having a successful sales funnel. By doing so, the customers are satisfied, achieve desired results, boost team productivity, and can have increased company revenue.
27% of B2B customers perform independent web research before purchasing a product/service – Gartner
Execute sales funnel
Once the above steps are completed, you can implement the sales funnel and test the sales funnel stages for any improvement. It helps you to recognize the customer's visit, the number of clicks, and several prospects landing on your website. By testing, marketers can realize where they are lagging and need improvement rather than losing a target consumer.
Your team can find it easier for any sales funnel stage to be reworked. Measure your sales strategy whether it is up to the mark and consider changing it if required. Moreover, concentrate on sales tools and essential case studies for validating your sales funnel. This idea can be launched for effective management of sales growth.
Measure the conversion rate
B2B marketers should focus more on weaker areas of your industry. When a potential buyer visits your website for information, the website must provide relevant information to choose your product/service. The B2B sales funnel will help you to gain useful data by measuring the conversion rate from these stages. It also makes marketers visible and monitors the number of prospects entering the buying stage of the sales funnel.
The final work is not completed here, but you have to track your sales progress by utilizing the key indicators. Perform a top-down approach to evaluate your sales funnel operations. This key identifier allows marketers to visualize where their sales team needs to improve and where they performed well.
Bottomline
A significant sales funnel will lead and grow your B2B sales growth by increasing the target goals. Marketing and sales teams can together aim for the highest target. Design your sales funnel according to your sales business and eradicate misconceptions if found at any sales funnel stage.
Align your sales offers according to your sales business and make more relevant information about your sales business. B2B marketers can streamline their sales business with dependable sales factors and strategies. The above information could be useful for revamping your sales funnel.