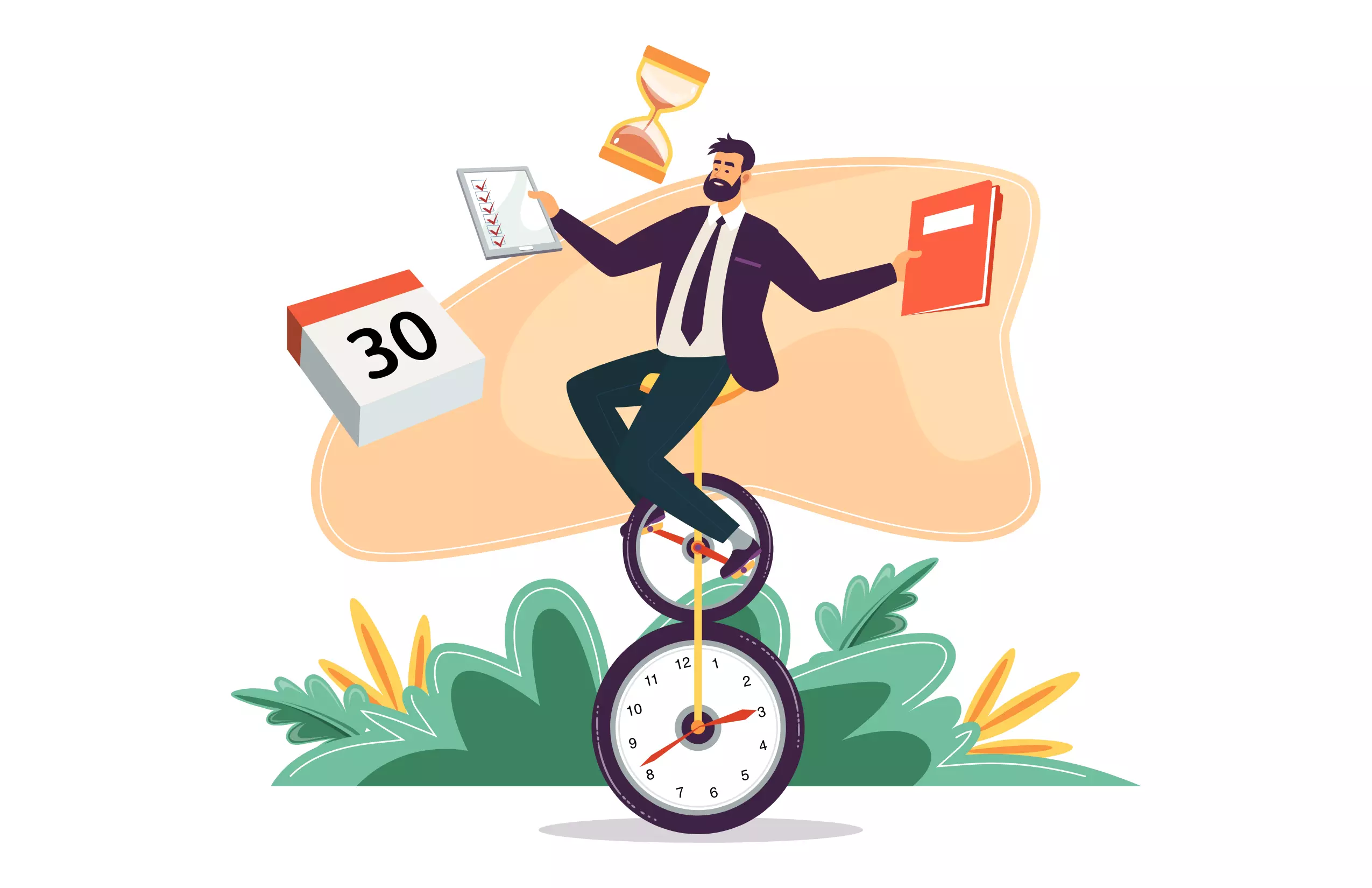 Why Is It Important To Have Field Employee Productivity Tracking Software?
The deadlines are skipped and targets are not met as a result of insufficient field employee productivity and engagement. In order to comprehend how your employees are functioning and to make data-supported decisions about how to enhance their workflow and efficiency, monitoring the productivity as well as the effectiveness of field staff is a tried-and-true technique.
Monitoring productivity is challenging, particularly with the increase in fieldwork and teams interacting and communicating electronically while being dispersed around the world. Novel and engaging solutions are needed for managers entrusted with measuring and monitoring team members' levels of productivity in order to help their teams become more effective and productive.
Field employee productivity tracking software gives managers the ability to evaluate the caliber of their team's performance and accelerate the completion of tasks – without micromanaging the everyday operations of their field staff.
What Is Field Employee Productivity Tracking Software?
Companies and managers utilize field employee productivity tracking software to monitor, evaluate, and increase their staff's performance in the field. It assists field workers in organizing their workload and boosting productivity. The employee monitoring software is employed to plan every step of handling tasks, including timeline setting, task prioritization, and team collaboration. Offering tools like to-do lists and notifications also increases the efficiency of field personnel. This can shorten the time it takes an individual to finish a task and increase their productivity. The software often includes features that are intended to increase effectiveness and productivity among staff.
Important Benefits Of Field Employee Productivity Tracking Software For Business
Enhanced Efficiency
Efficiency improvements are the primary advantage of field employee productivity tracking software. When employee hours are closely tracked, many companies and managers can experience higher productivity. In addition to helping to keep field workers on track with their time usage, most time-tracking capabilities include performance evaluation, which can help increase efficiency across the board of the company as a whole.
Businesses are now able to work longer, more productive hours due to the enhanced efficiency of fieldwork. Working remotely is a great method for individuals who want to balance both their professional and personal lives. The amount of time spent supervising employees can be decreased with the help of an employee performance tracking system, which can also give data-driven views into field employee productivity.
Increases ROI And Profit
Managers ought to set up field employee monitoring software to ensure that workers are active during their shifts because that is the only way they can make sure they are getting their money's worth from their staff. Because of this, investing in employee productivity-tracking software is essential. Increased earnings are a result of better outcomes.
Monitoring field workers enables you to evaluate their output, pinpoint the variables that influence productivity, and develop the best methods for enhancing it. Because of this, employee performance tracking software is an excellent tool for maximizing return on investment, and improved efficiency will lead to higher earnings.
Fair And Feasible Reimbursement
With the field employee performance tracking software, there will be no need for sales reps to travel to their workplace once every day or following each business meeting in order to supply precise information. Significant time, as well as fuel savings, are gained. Nevertheless, there are times when salespeople appear to have more clients and travel further than what they genuinely do.
The field employee productivity tracking software, which keeps thorough records of the petrol consumed and the distance covered by each person, can help with this problem. This prohibits employees from unfairly benefiting from travel reimbursements.
Better Task Management And Attendance
By organizing, planning, scheduling, and prioritizing various tasks, managers can handle fieldwork using employee monitoring software. By estimating how long it will take a field person to complete each work, the software aids in work scheduling and planning.
The software makes it possible for managers to keep track of the amount of productive time utilized for various tasks, which improves task management. For the field team to maintain accurate records of attendance, employee performance-tracking software is essential. The start time, off-time, leaves, time of arrival, break time, etc. are just a few of the variables that can affect an employee's attendance. Apart from this, regular attendance at work is important for assessing an employee's performance.
Protects The Business While Concerns Arise
Your company has to be more effective and productive in tough circumstances like this pandemic shutdown so that you aren't as negatively impacted by the financial crisis. Software that tracks staff productivity will guarantee it for all of them. Managers can track performance, observe employee efficiency levels, and offer suggestions for growth.
Employee focus is maintained by employee monitoring software , which also safeguards against unneeded wasted work hours. As a result, business activities and objectives can continue as planned. Software that tracks employee productivity will aid in the company's rapid and effective expansion. It raises staff productivity, which raises the efficiency of the entire company.
Real-time Data Visibility And Collaboration
Utilizing field employee productivity tracking software also has the advantage of giving all members of the team full visibility at once. Managers will be able to undertake improved scheduling and reporting, which will aid in the development of a stronger agenda.
This software is highly useful for team collaboration since it allows you to update meeting notes, add images, and use a variety of other features. It can additionally assist businesses enhance output because of team collaboration. With the help of this solution, managers will have the ability to handle all associated tasks effectively and organize data precisely, which will assist in cutting down on resource waste and increase profitability.
One Of The Best Field Employee Productivity Tracking Software
Lystloc is a real-time location-based field employee monitoring software that helps organizations in managing their on-field workforce effectively. The software helps in tracking location-based details of employees, monitoring and managing their daily tasks and work status easily.
Lystloc provides the ability to separately track the field works of each and every employee working in the team outside office premises. Not only this, the field employee performance tracking software has other diverse features like field attendance, location mapping, meeting check-in/out, customer details management, travel reimbursement, and much more employee productivity tracking tools. To make it, even more, easier, Lystloc also provides automated data insights of all the information in customized e-reports.
Bottom Line
It's crucial to track and manage field workers' productivity if you want your business to expand and succeed. The choice of field employee productivity software can significantly affect a company's ability to thrive. In addition to raising productivity, it can also boost teamwork, communication, work order management, and the bottom line in the long run.
Companies ought to think about investing in the necessary tools to assist their field staff perform more productively and efficiently considering the numerous benefits of employing productivity software. With everything they require to complete their task successfully and quickly, the ideal field employee productivity tracking software will assist businesses in managing their field workforce.